Joined

May 2, 2005
Messages

1,870
After years of me asking for a bee hive in the New England Farmyard exhibit at the Beardsley Zoo, I finally gave up. Thankfully the woman I work with is much more determined than I, and we finally got out wish. This is the observational hive. An actual box hive will be placed in our orchard as the weather gets warmer.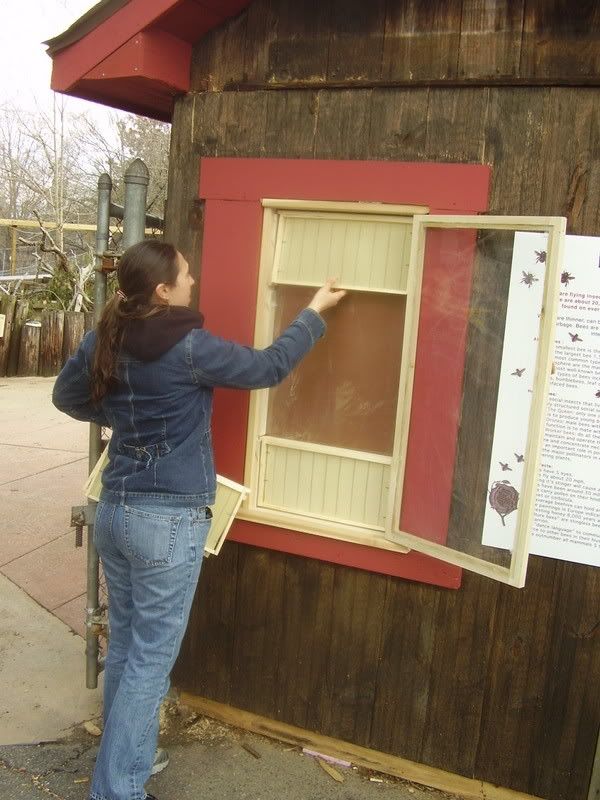 Installing the combs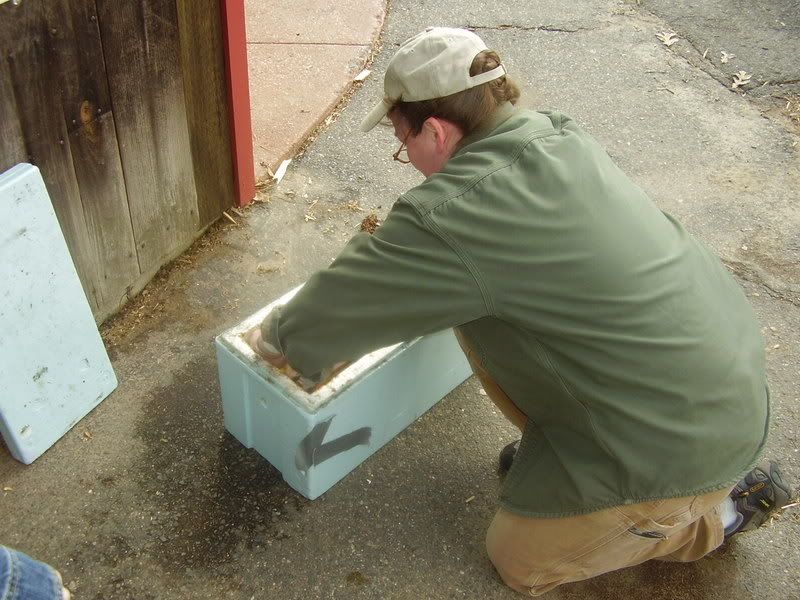 Getting the bees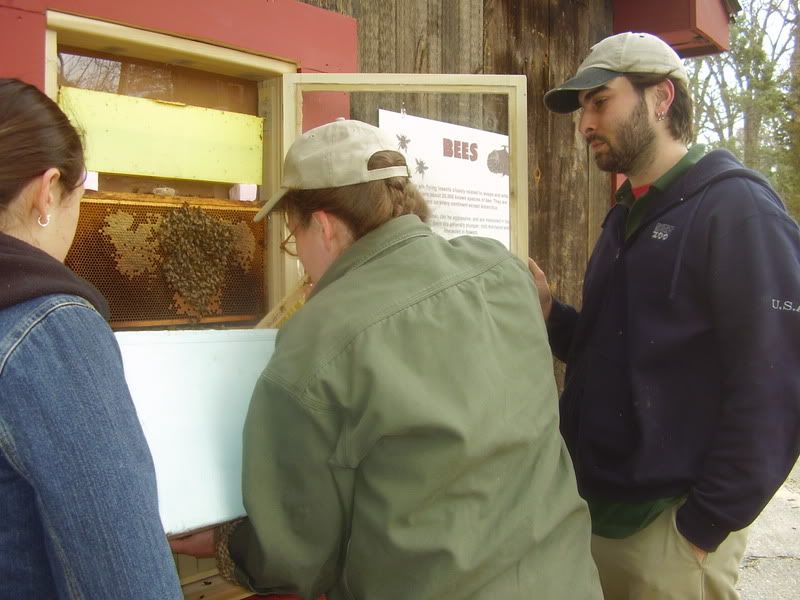 Putting the bees in the hive. The yellow bin on top is a feeder full of nectar.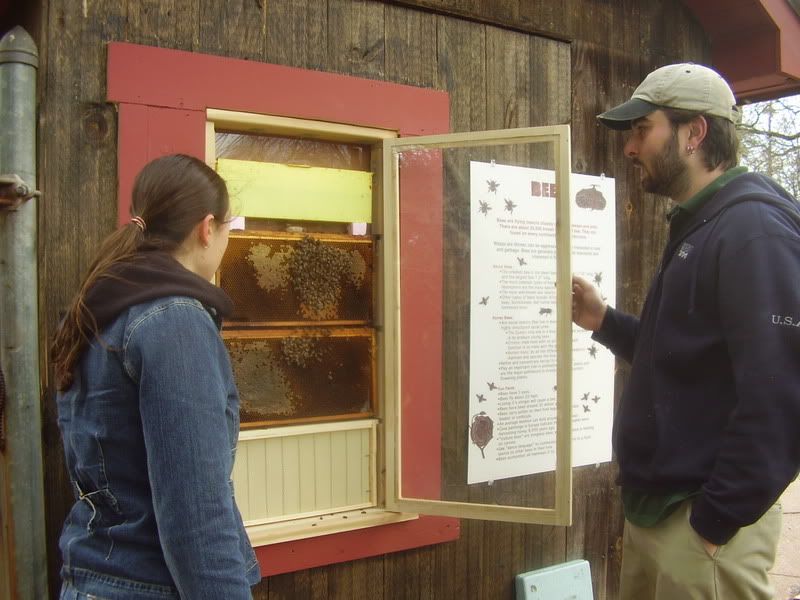 It's really kinda cathartic to watch them work. Kinda like a fish tank.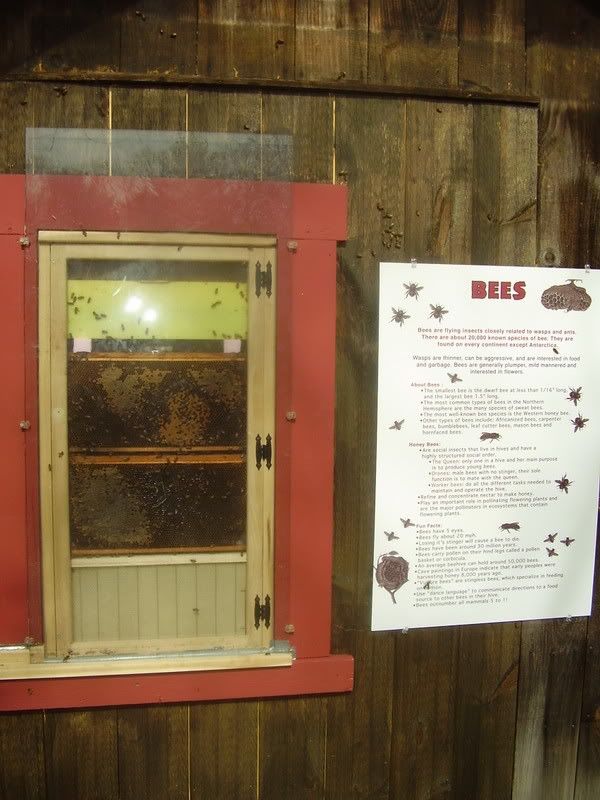 The finished hive.
The next day the first piece of plexi came off and was squishing some bees. We had to take the door off and fix it, then put the door back on, all while the bees were inside. This is probably pretty easy if you know what you are doing, I am a novice as is the woman I work with. Thankfully we had a representative from the Back Yard Bees Assoc. there to help us, and no one was stung.