This ID is going to be extremely difficult, if not impossible. I'm hoping the species in question is a cosmopolitan species rather then one endemic to New Zealand.
Heres the story:
I have had a Pied Shag (
Phalacrocorax varius
) skull decomposing for afew weeks in my garden, after the flies and maggots had eaten most of the flesh I started to notice tiny beetles in the remaining dried flesh and feathers. Several days later, the beetles are no where to be seen but what appears to be their larve and pupae and hanging out in the skull.
Photos: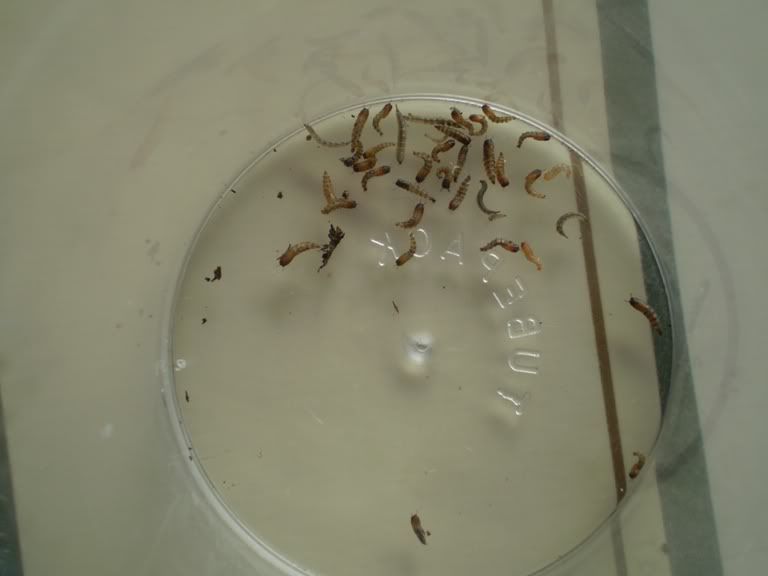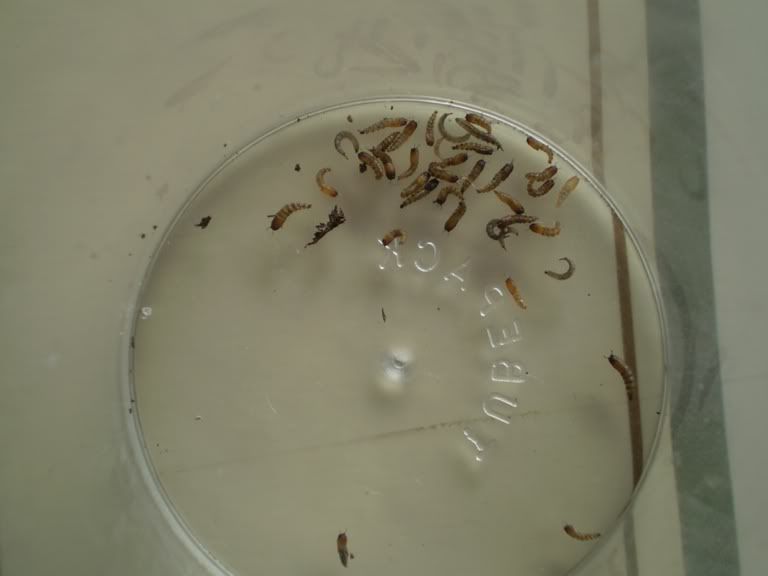 Close up: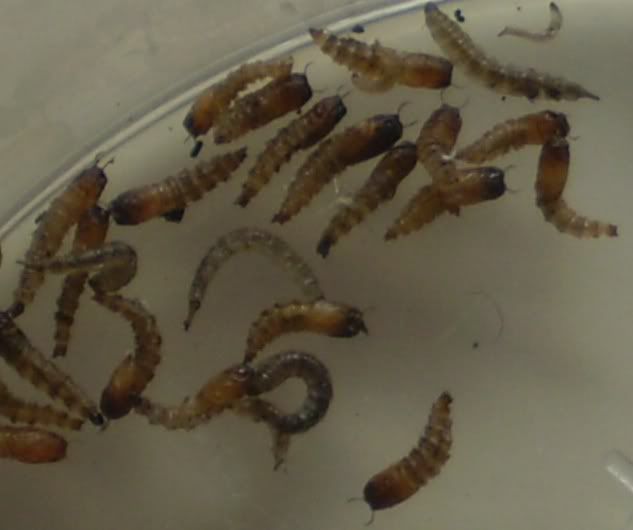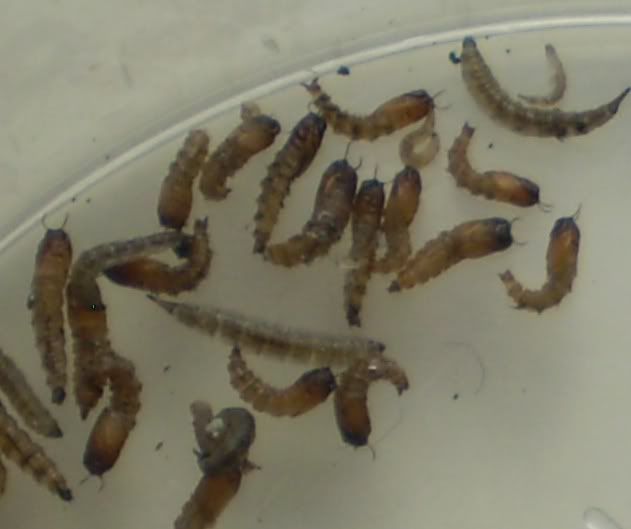 I can't find anyone with a colony of dermestid beetles in New Zealand although I have heard they are around. I'm wondering if I could perhaps use this species as a substitute.
Any help would be much appreciated.