Joined

Sep 12, 2005
Messages

6,234
My older brother was camping the last few days, and to my surprise he came home with a T for me. Can someone ID it. I know it's an Aphonopelma spp.
I have a further guess, but before I let it out I want to here some other peoples opinions. This T was caught in California(for a more specific place I'll have to wait till my bro gets back). Oh and it's about 3" DLS.
Pictures of course...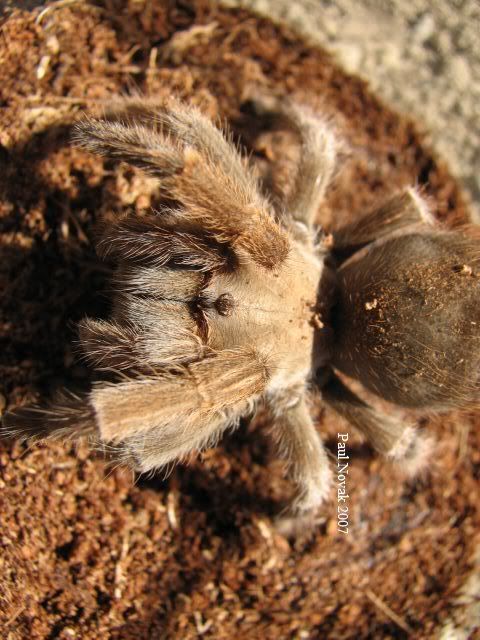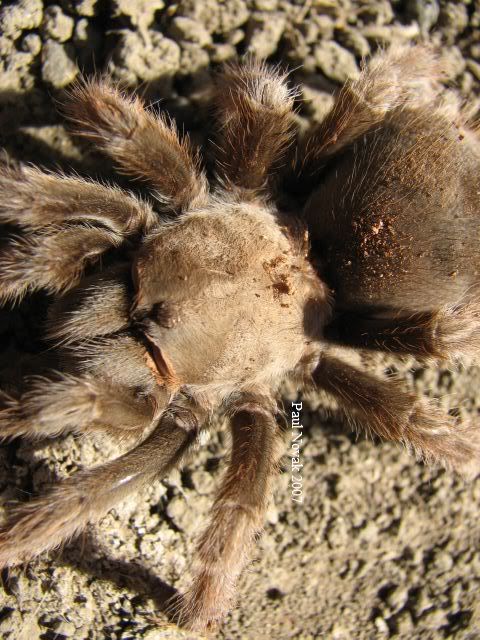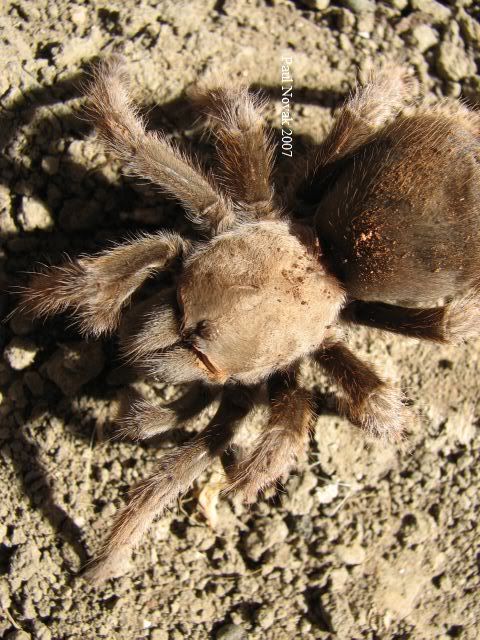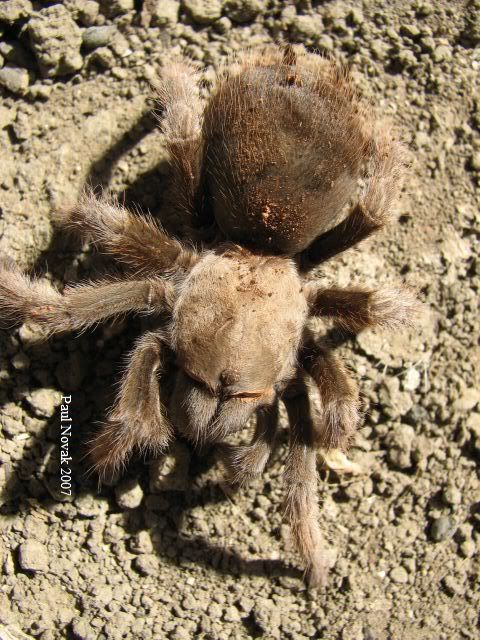 If anymore pictures are needed from any angle, just ask.