They mated again!
The couple was mated last Sep '06 and the female gave birth last June '07
See related story:
http://www.arachnoboards.com/ab/showthread.php?t=97157
I left the female alone for some weeks to recover and fed her well.
Last week I transferred her to her new enclosure (vivarium) as reward for giving me babies.
Last night . . . . .
I placed the male in the same enclosure and he immediately checked out the female's hide.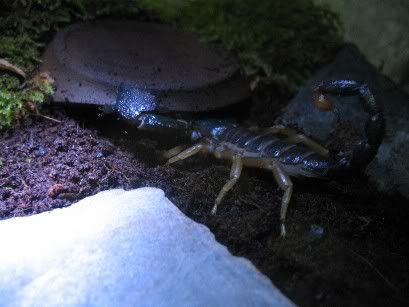 He was shaking. I guess the vibration was a form of communicationg his intention. He was able to draw her out of the hole.
The sexual sting!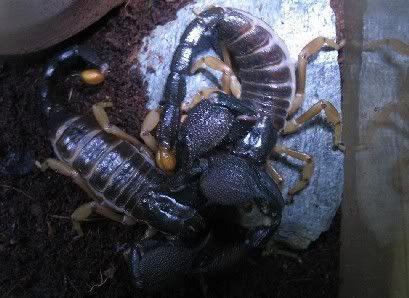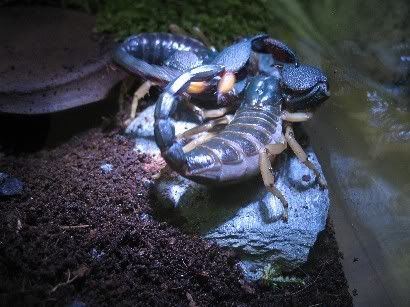 The dance . . . .
Success!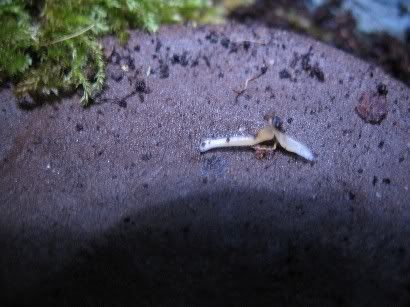 Last edited: