My Forest Wolf's sac opened yesterday. Man, that's a lot of babies! How am I ever going to separate them? I bet I'll get bitten a hundred times.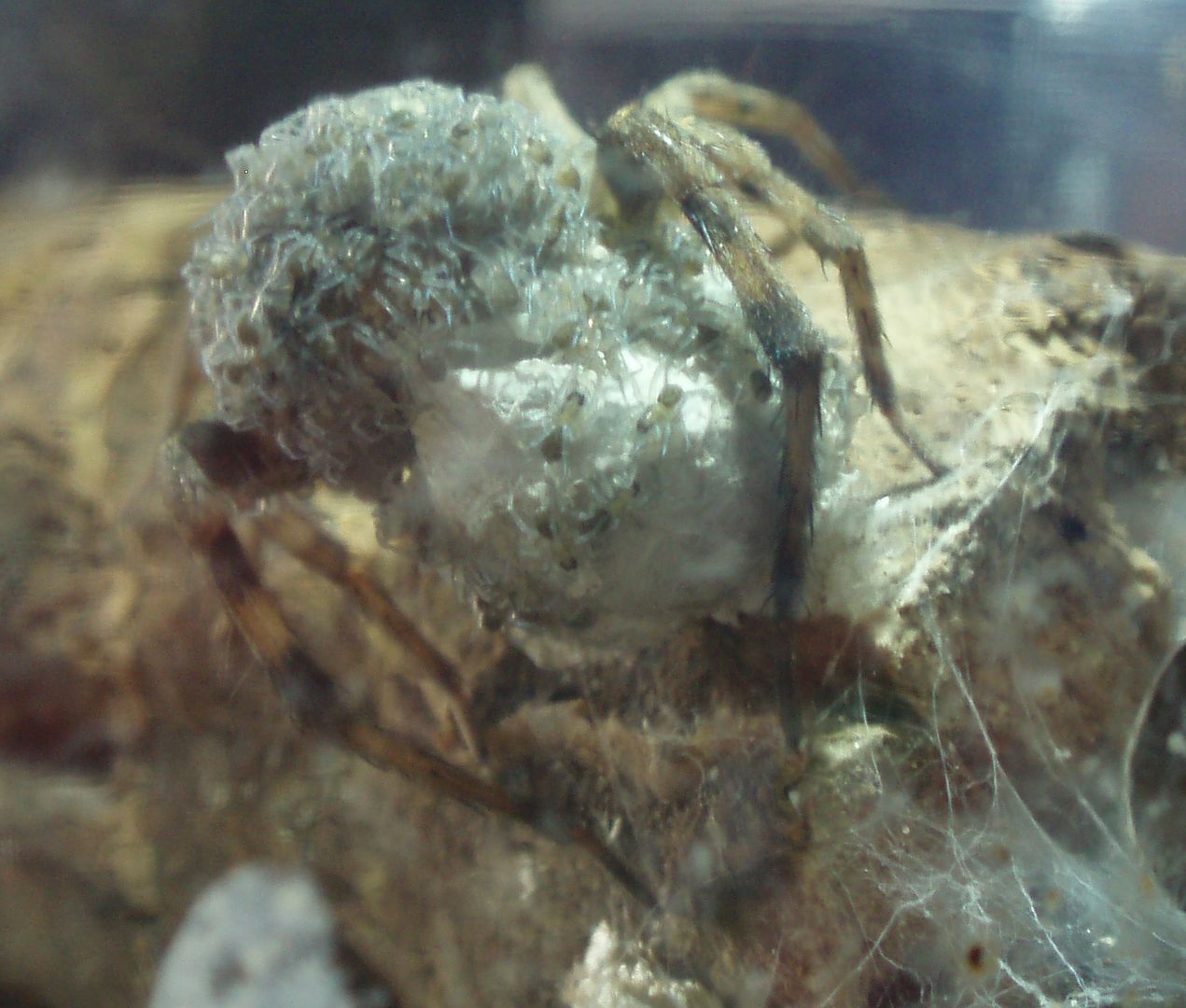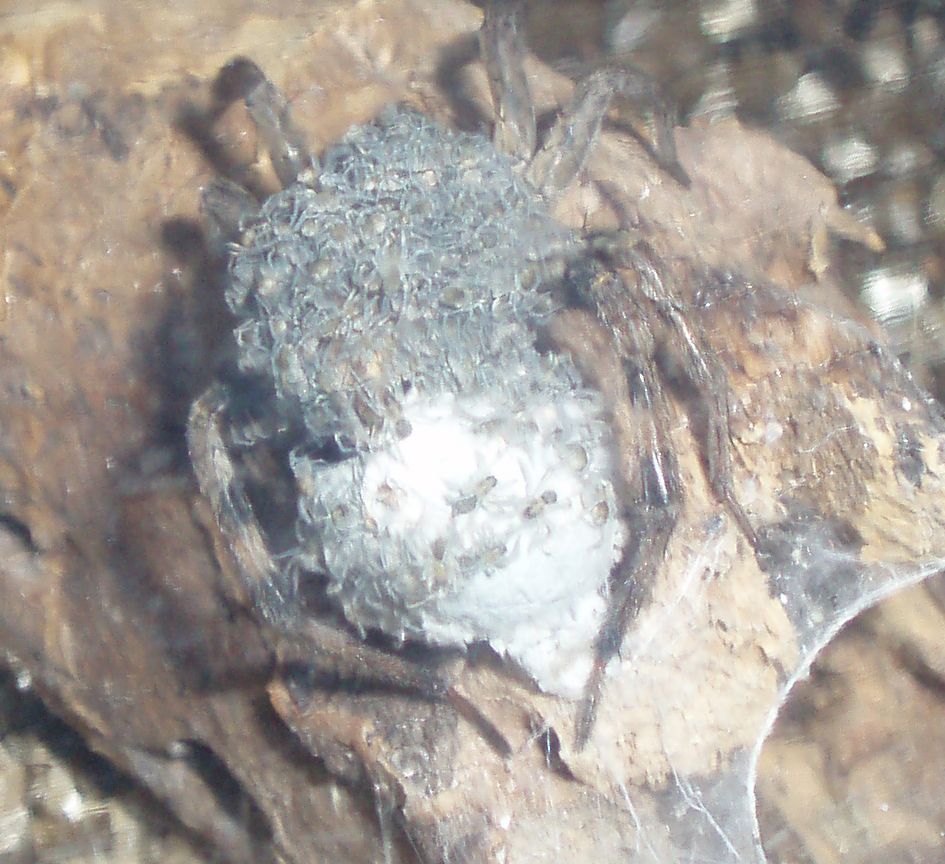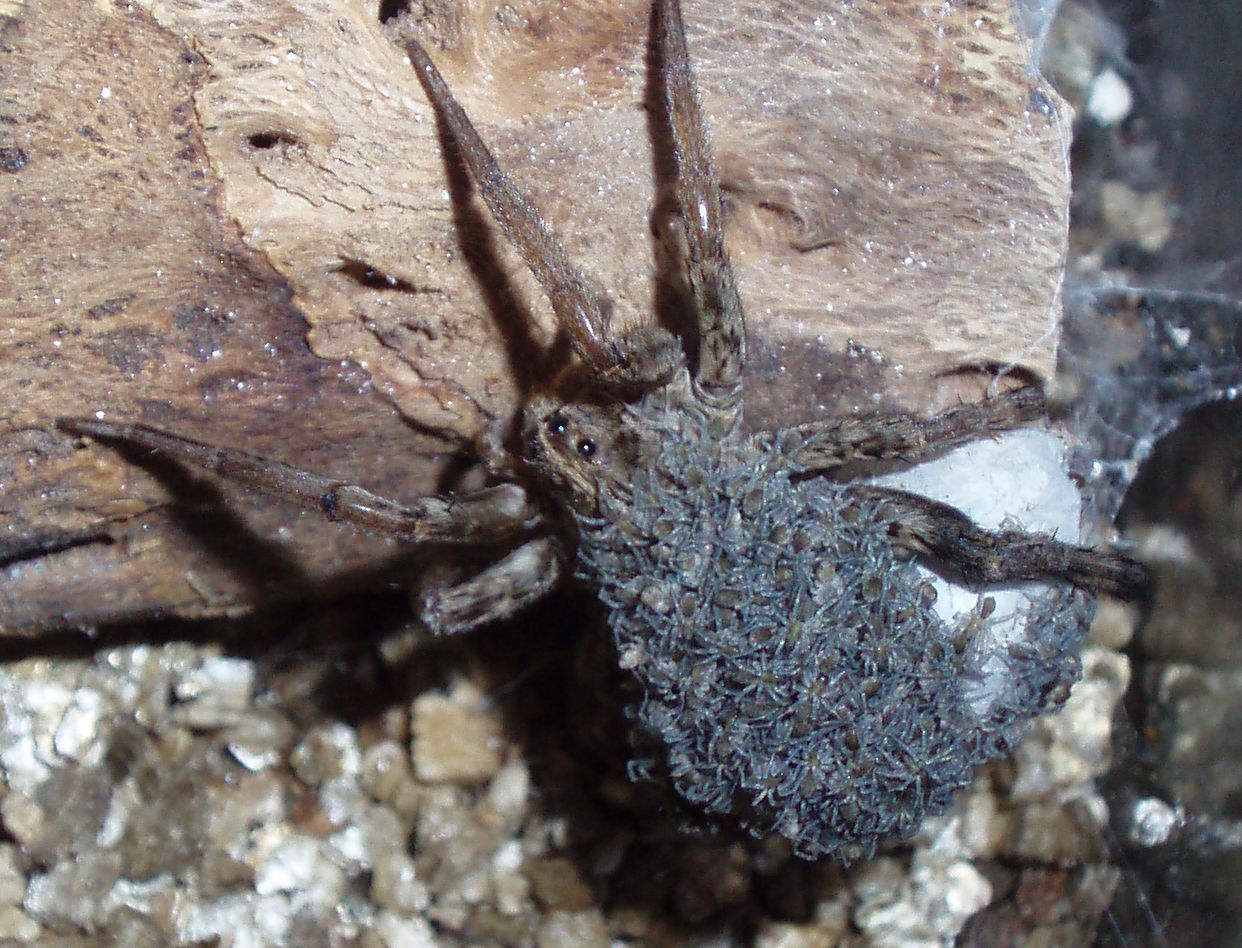 Shots before the sac *hatched*. Here are a few angles showing what Mama looks like when not covered in babies. I am assuming she's a forest wolf but I am not positive. What do y'all think?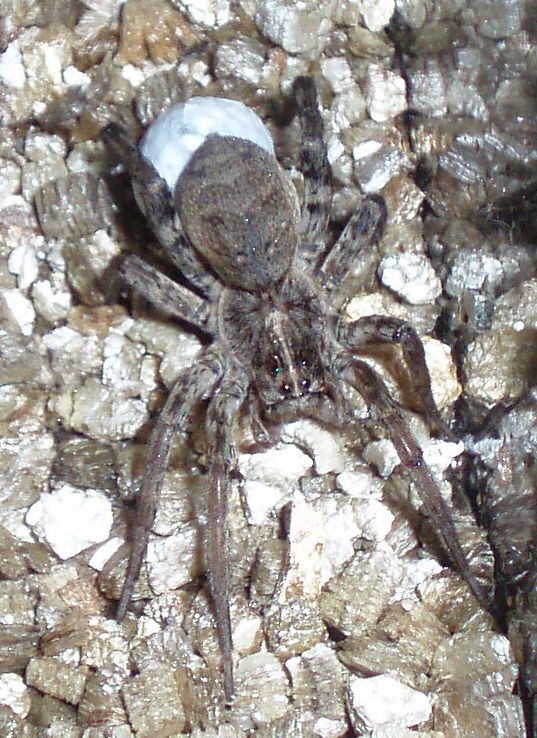 Her underside is black. She was found in Oklahoma. Here she is drinking.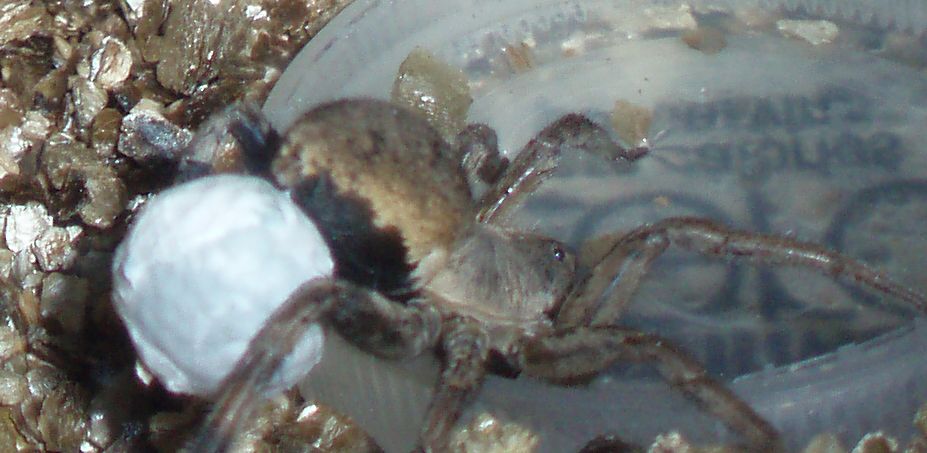 She did do some decent webbing. I placed her in temporary quarters to have the babies because I have no-see-um netting covering all the air holes in this container and hopefully the babies won't escape. I gave her a cholla log to hide in and she webbed up one end of it and disguised the opening with bits of vermiculite. The substrate isn't deep enough to see whether she'd make a tunnel. She had an artificial tunnel in her regular cage, made out of a yoplait yogart cup which she used sometimes. I don't know whether she's a deep burrower, a shallow burrower, or a surface crevice webber, but I am leaning towards her being a type of forest wolf. Perhaps a Hogna or a Geolycosa?