Joined

Nov 29, 2010
Messages

18
I know that heterometrus longimanus and hottentotta hottentotta are both communal but I wanted to see if they can live communally in just one enclosure.
size: five gallon rubbermaid
inverts: one 6i h. longimanus; three h. hottentotta - two 6i, one 3i
substrate: 50% sphagnum moss, 50% coco husk/coco dust
plants: philodendron xanadu, caladium bicolor
Here is the setup: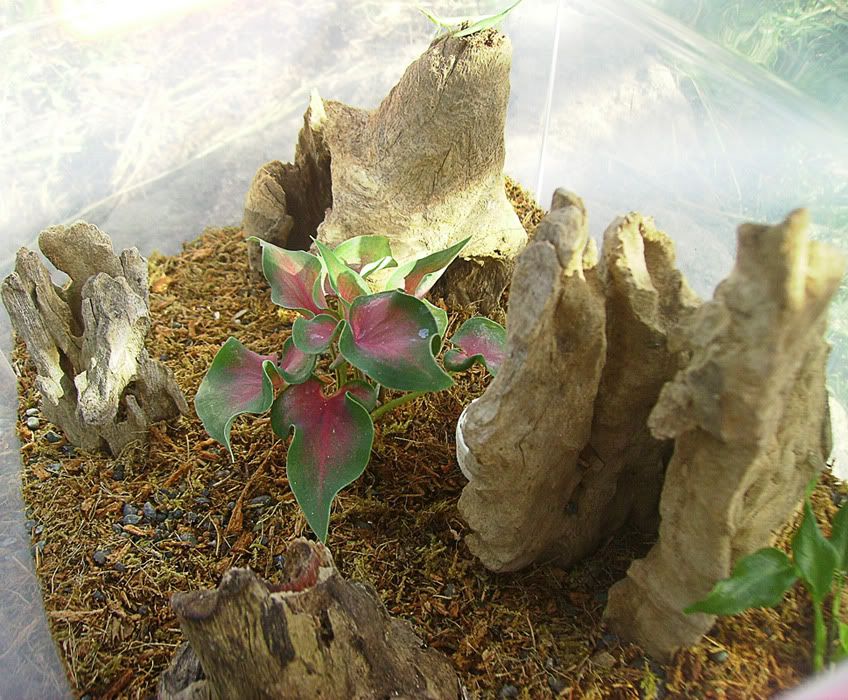 Here is the newly molted 6i h. longi: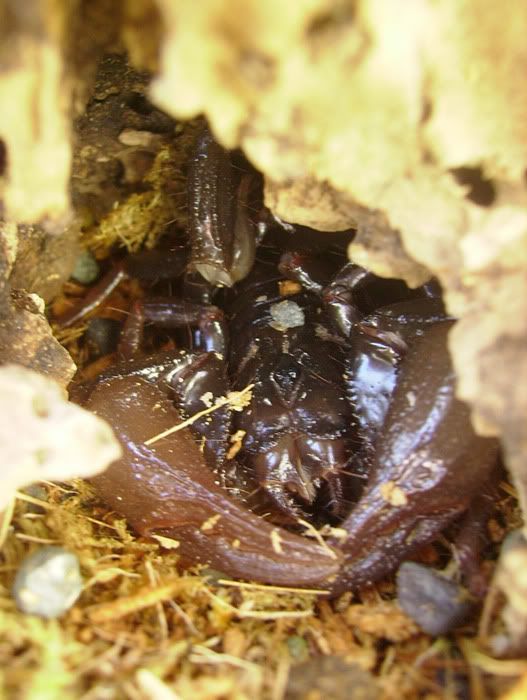 Here are the h. hottentotta. If you will look closely, the 3i is just beside the 6i.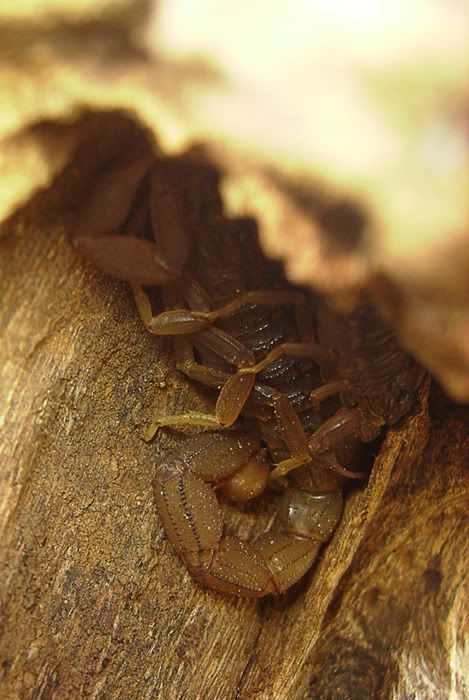 driftwood: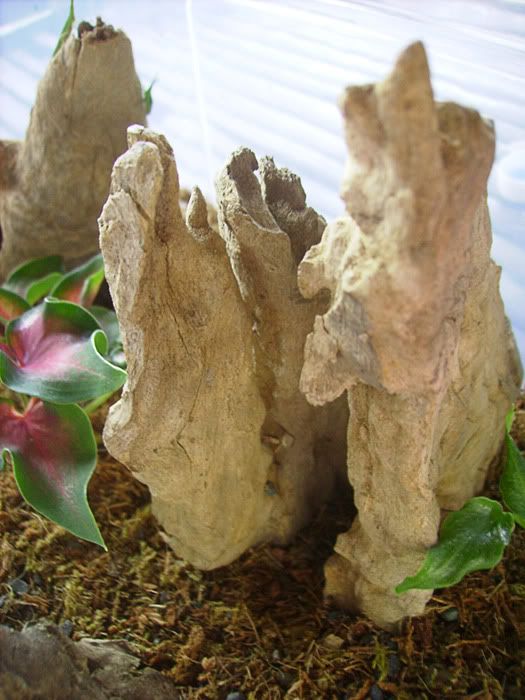 I had just finished this setup this day so I had not made any important observations yet.
Have you any idea if these two species will live in peace?