Joined

Dec 2, 2003
Messages

841
These snakes were killed by some of the roughnecks who work on one of my aunts drilling rigs. The snakes were found in the tool shed, and were killed because the men had no way to move them. I was hours away, and they needed in the shed right then. Unfortunately, it happens, but these men are pretty good about saving the snake if they can.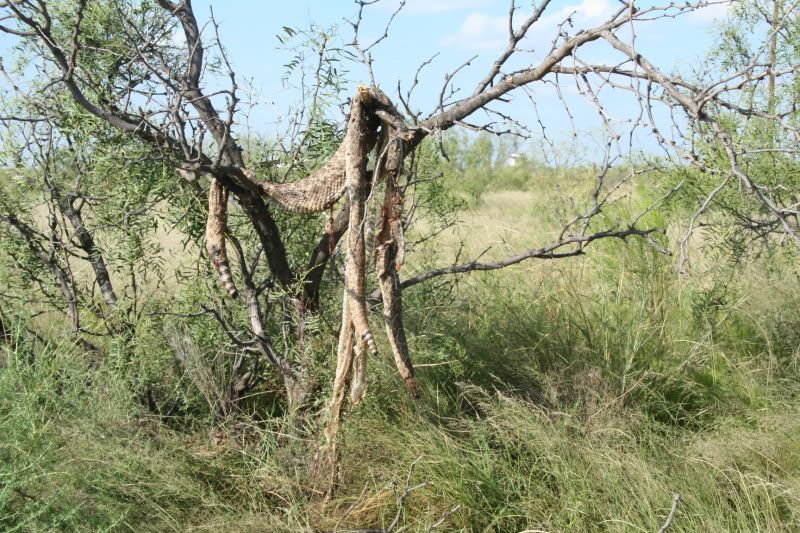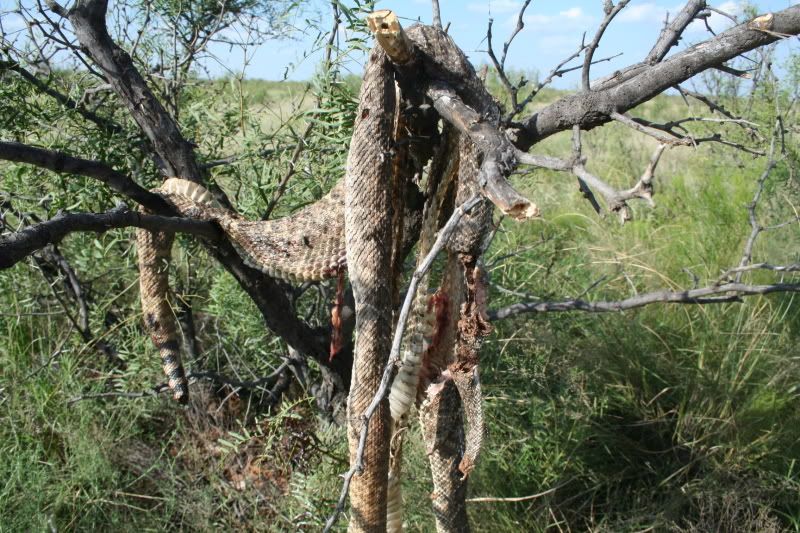 The hook used for a size reference measures 40". This snakes body wasnt laying flat on the ground, and a good portion of the neck was missing.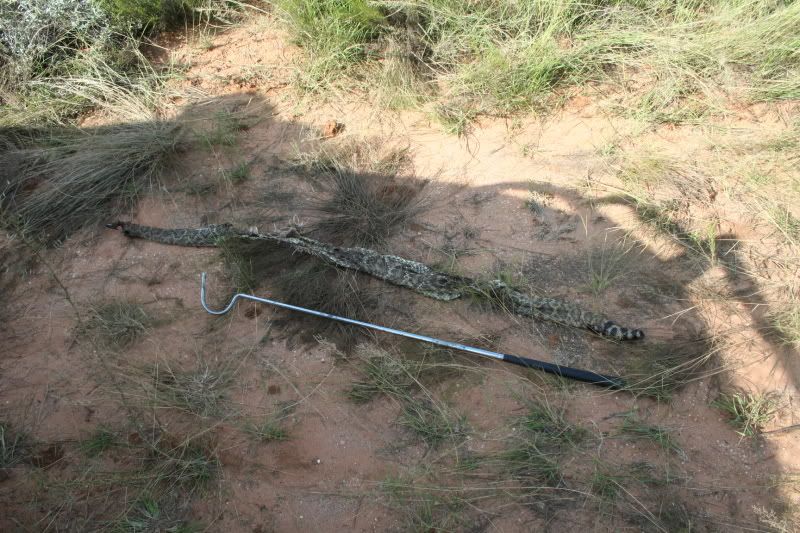 My aunt measured this snake right after they killed it, and it came in at a whopping 6'6". That is including the head, but Im not sure if they included the rattle or not. I couldnt get the body to lay flat, as it was pretty much a dried out husk by the time I got to it, but you still get an idea how large it was.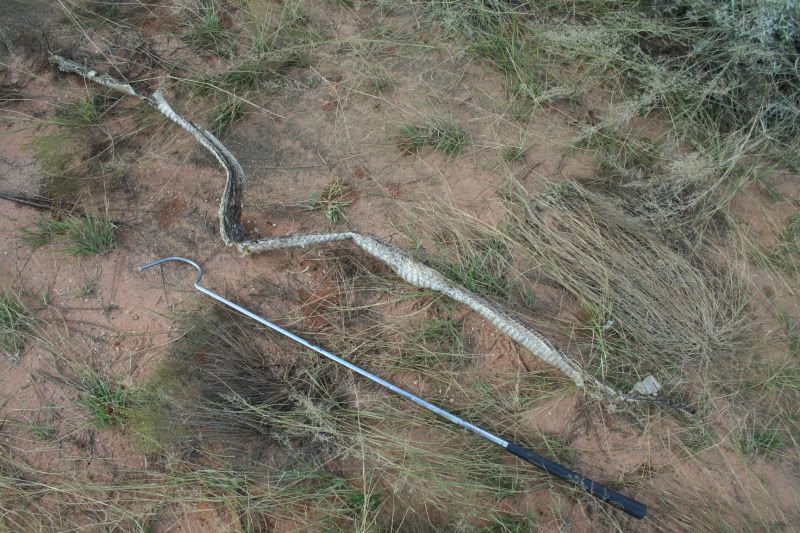 Last edited: