Joined

Dec 16, 2005
Messages

655
Found this tiger beetle yesterday. I'm almost positive it's a Cicindela pilatei. If not, someone correct me please.
Here's some pics of the little guy and his tank.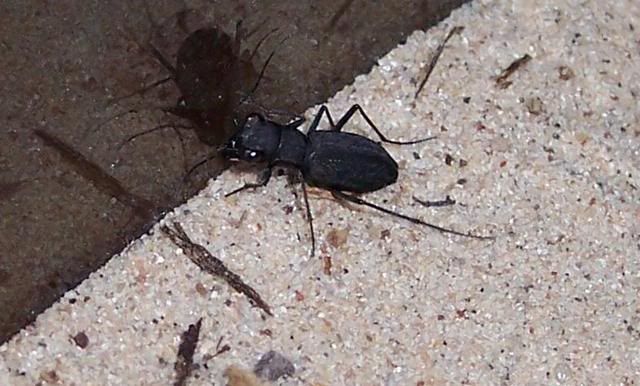 The tank has 4" of sand and plenty of bark. Some of the sand's packed down, some of it's lose. Whatcha think?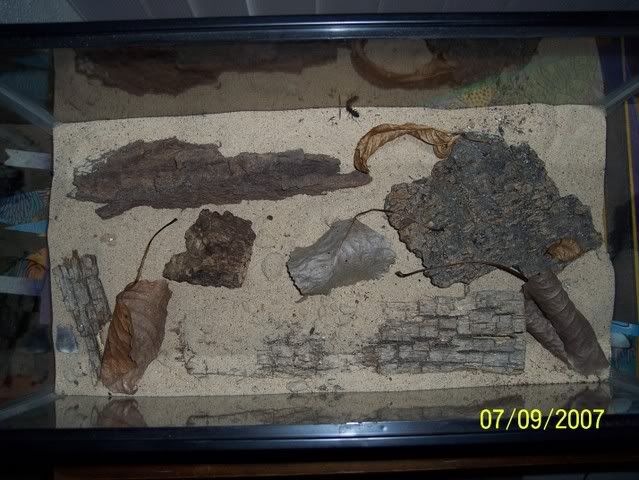 Are these communal? There were more out there but I only had one empty vial.
Haven't tried to feed it yet, as I don't have crickets small enough.