Joined

Oct 20, 2006
Messages

279
Since I'm a girl, by balls I mean my pythons ;P It's a nice hot sunny day so I took them outside today for some pictures.
They're both "normals" but they arent normal to me... my big girl Bijou I've had for nearly three years and she's the love of my life. With every shed she gets lighter and her pattern is just awesome, I got so lucky, I ordered her online and never even saw her beforehand! Would never do that again, but wow.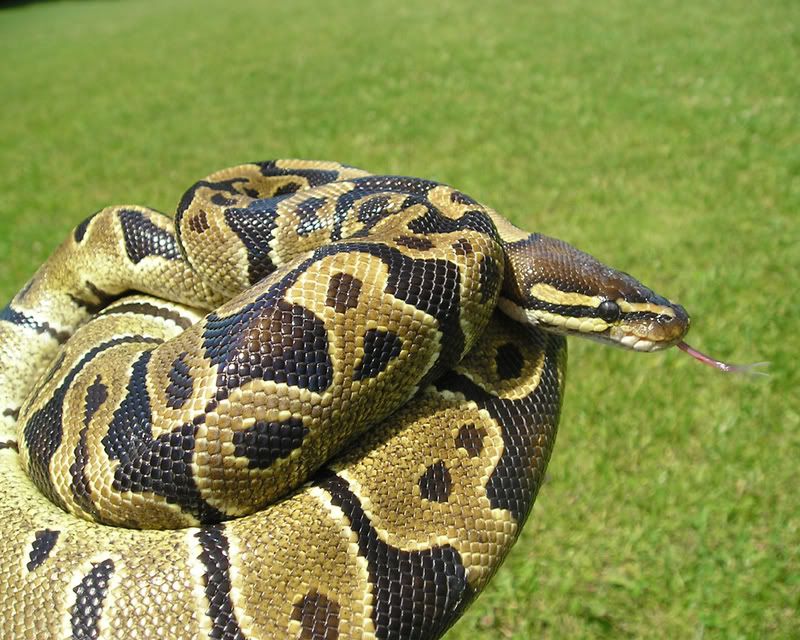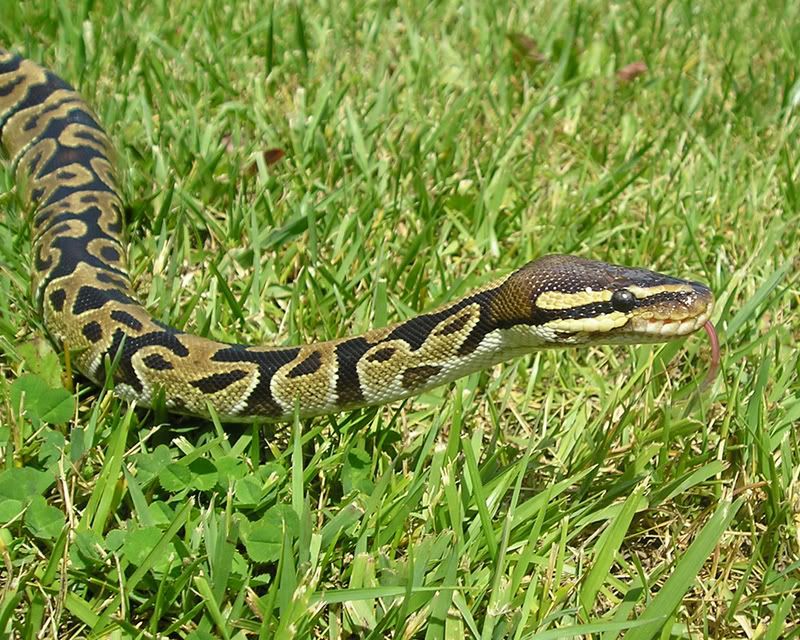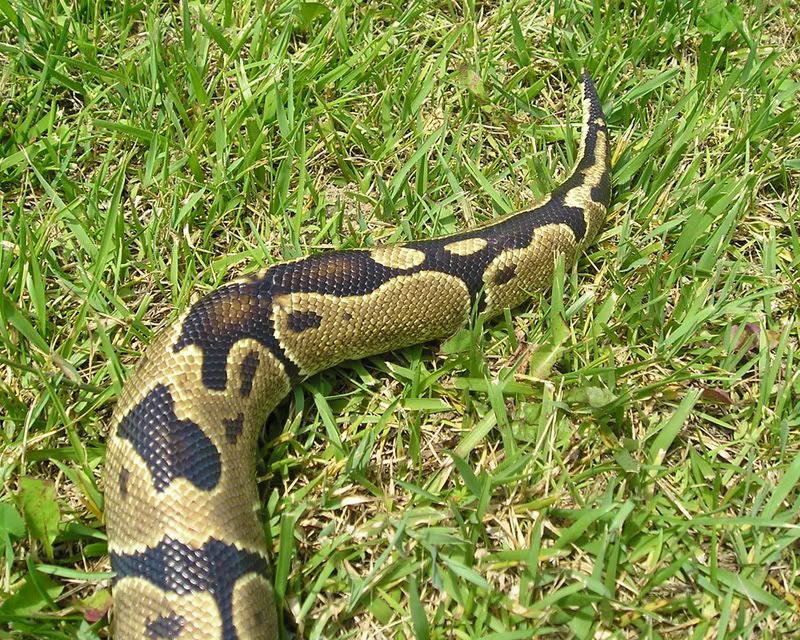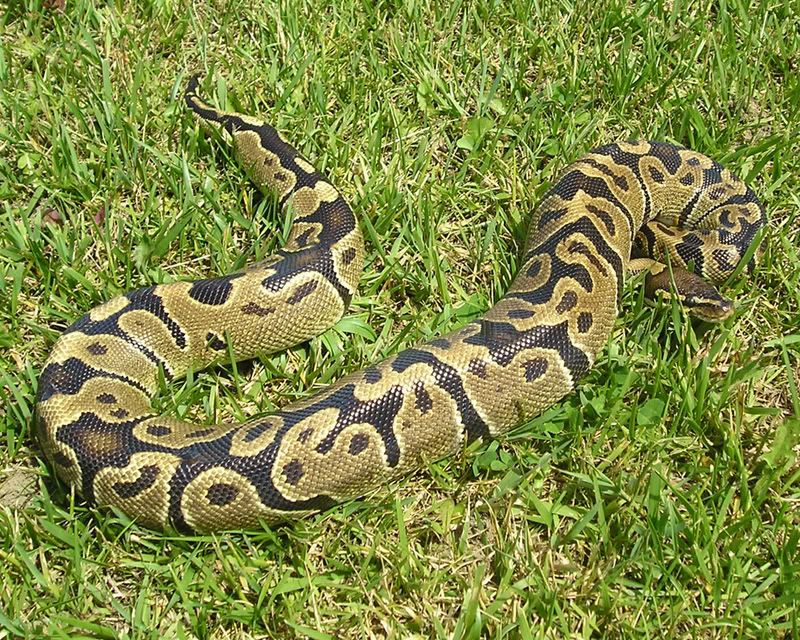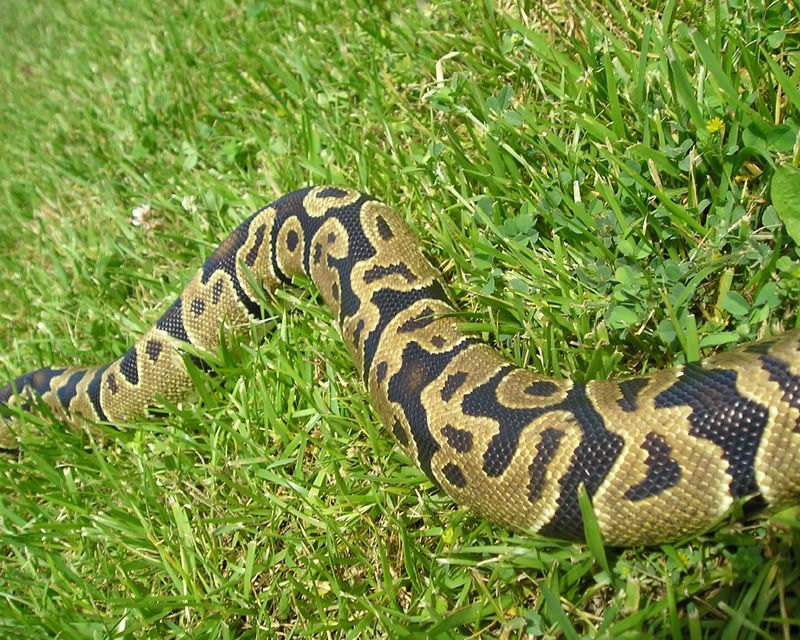 And this is Jacques... a teensy baby boy I got a week ago that's eaten two adult mice so far, hope to get him onto frozen once he's gotten a little fatter and settled in. I absolutely love his patterns, chose him out of about 100 baby balls we got into the pet store I work at. Love the high white sides and flames... and the top halves of his eyes are green. Maybe almost pastel-ish? Hehe. I can dream, anyway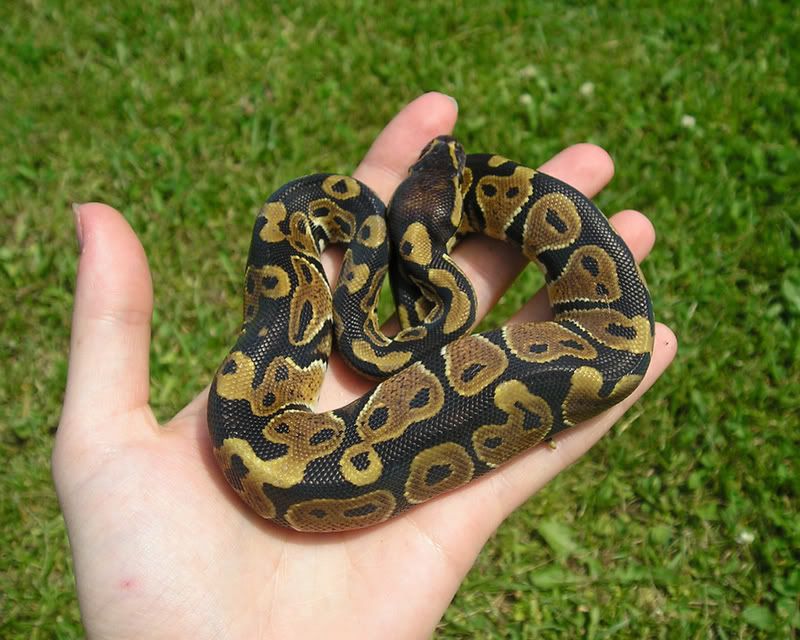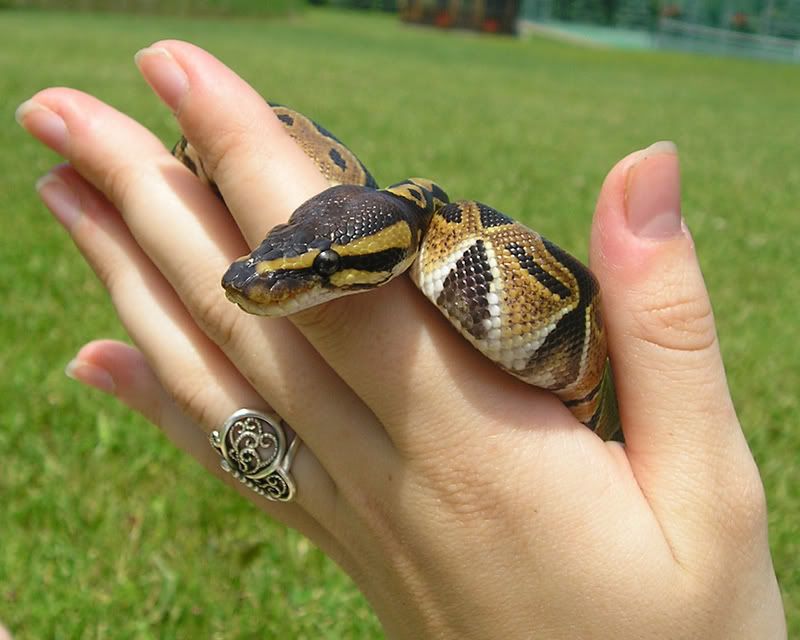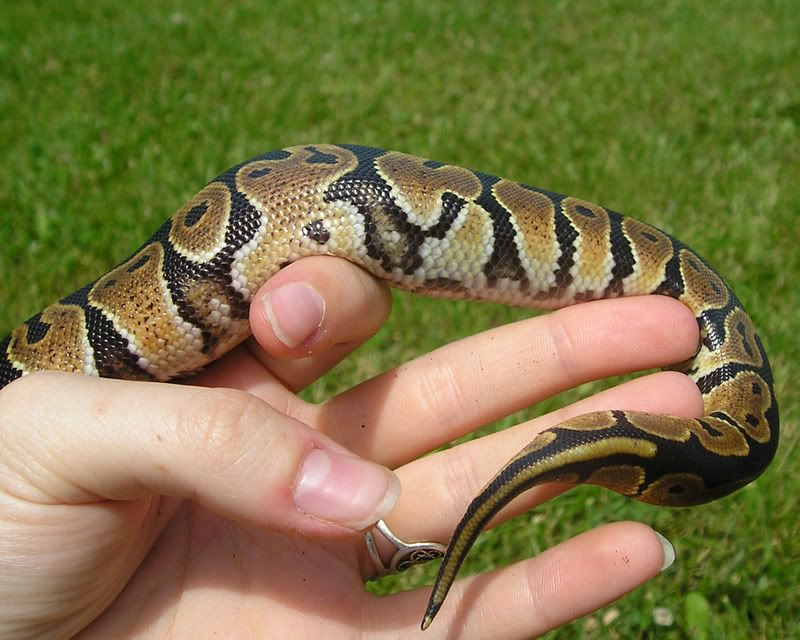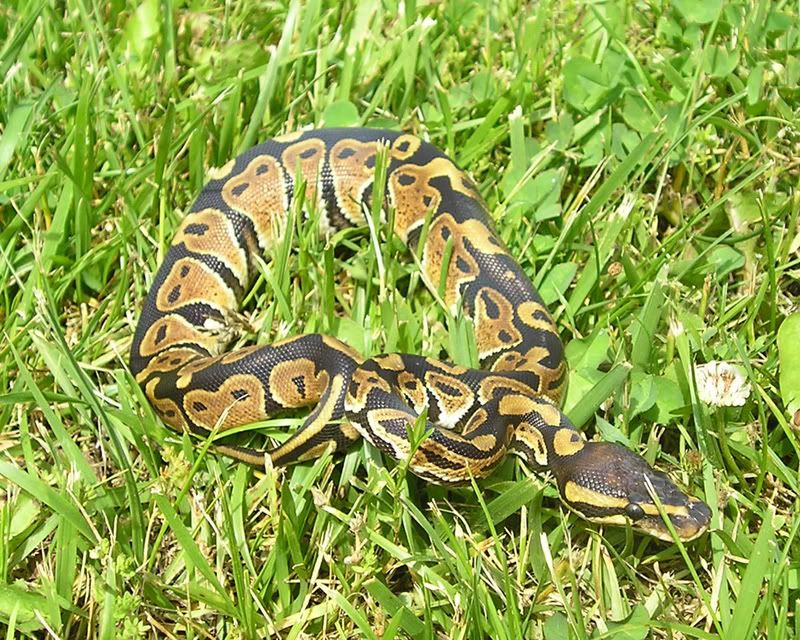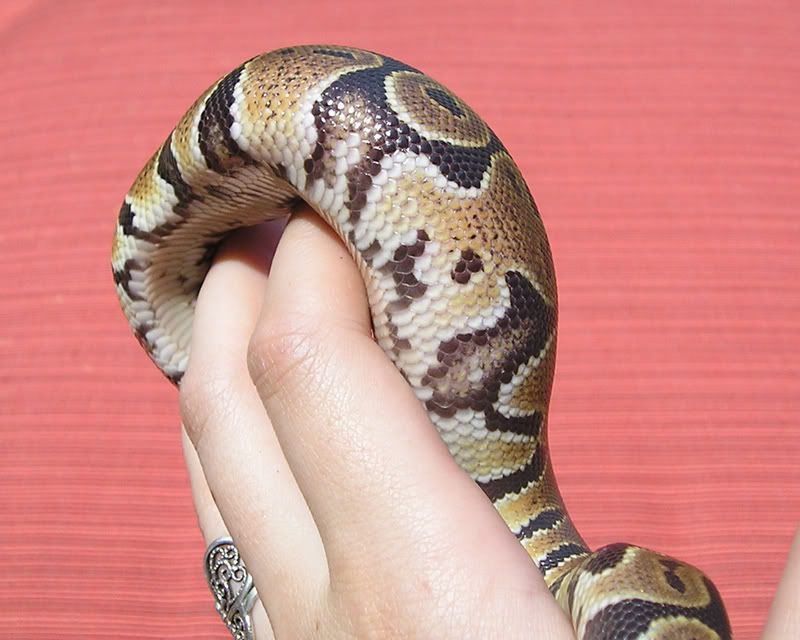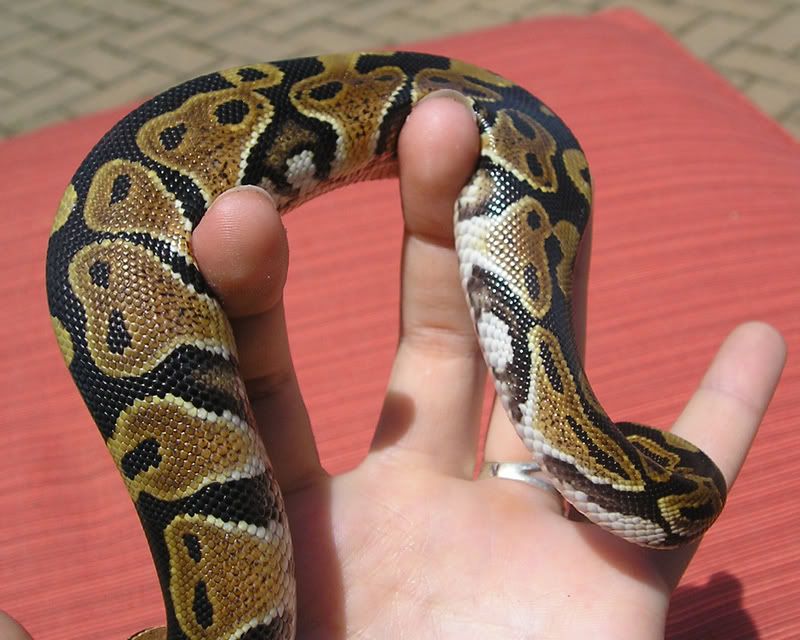 Just thought I'd share
I hope to breed them, do you think the lil guy could be ready by this fall or should I wait to try until next year? I've heard they can breed as young as 6 months so he'd be ready by that standard but I've heard that can stress them out too much.