Joined

Feb 13, 2006
Messages

8,657
Ok well I have weird days off and I got bored, so it was time to clean the roaches house out. It also gives me a chance to show you how to make a roach motel for a whopping 15 bucks.
1) Gathering materials. This includes 1/4 inch wooden dowels, and medium pre cut sections of cork board.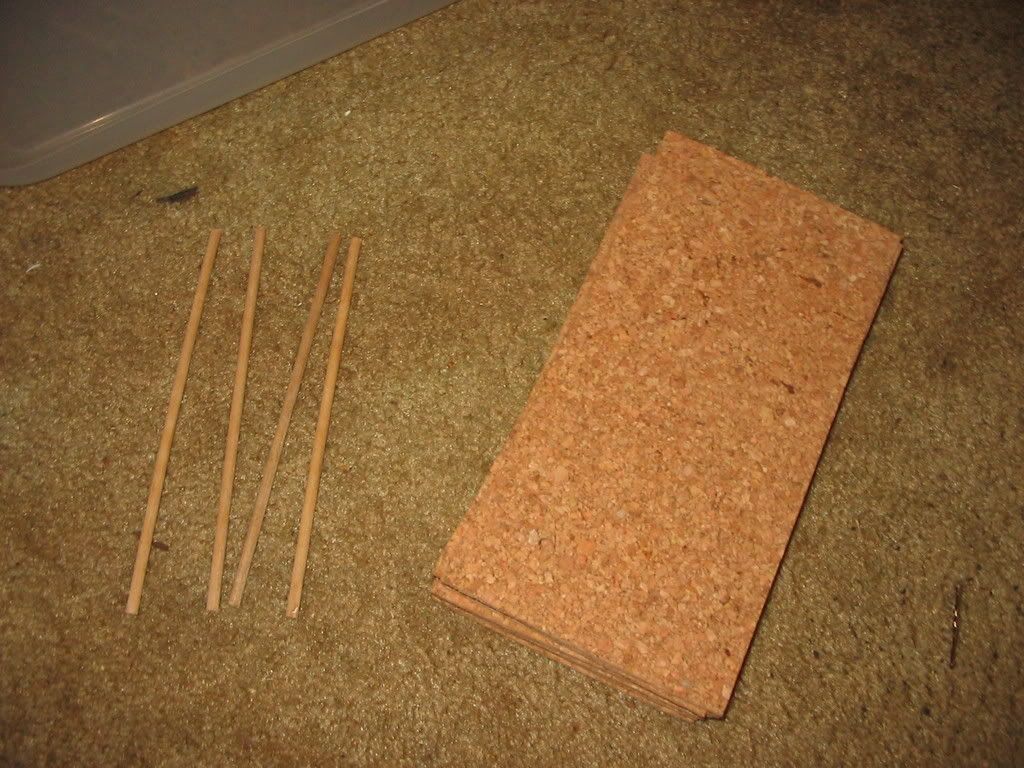 2) Next you want to figure out how many sections you want. This will depend on how big you want your colony as well. Or how big it already is. You will then section off where you want to make the holes on each piece. The more accurate you are the better your spacing will be in the end. You also want some gaps bigger then others, the larger gaps the adults will jam themselves in there, and the smaller gaps the babies will migrate to those areas.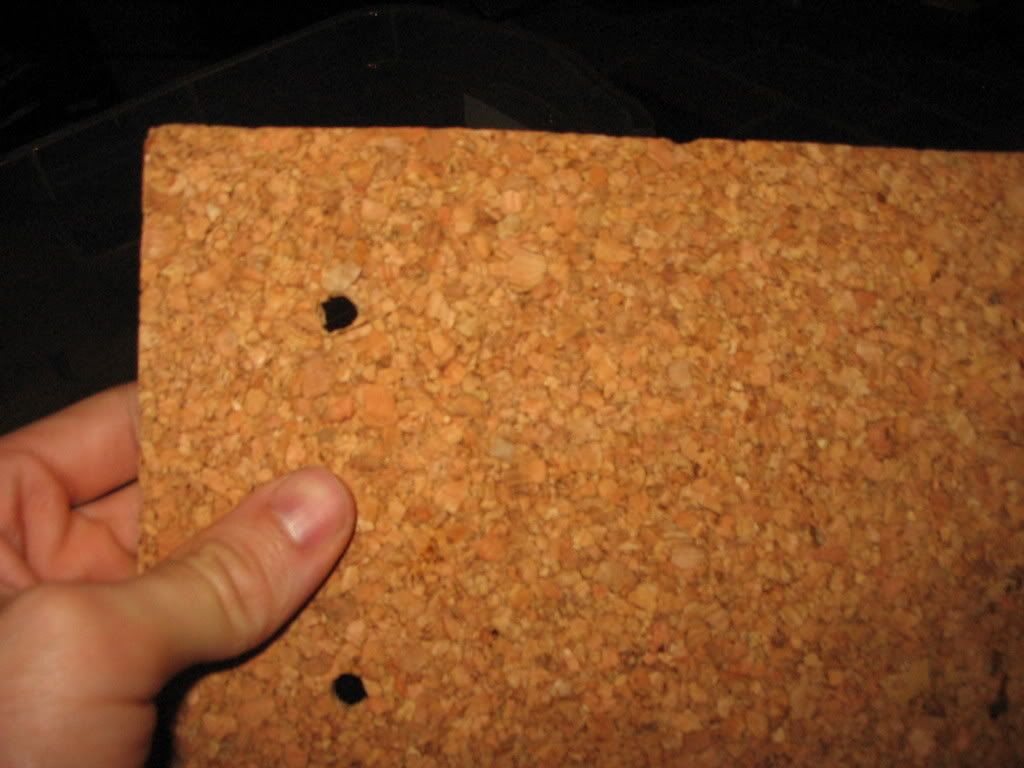 3) Once all your sections have the holes made in the corners you want to slide them all on together.
4) You now begin spacing out the individual pieces. You dont need glue, nothing harmful at all. The cork grabs the dowels and nothing moves.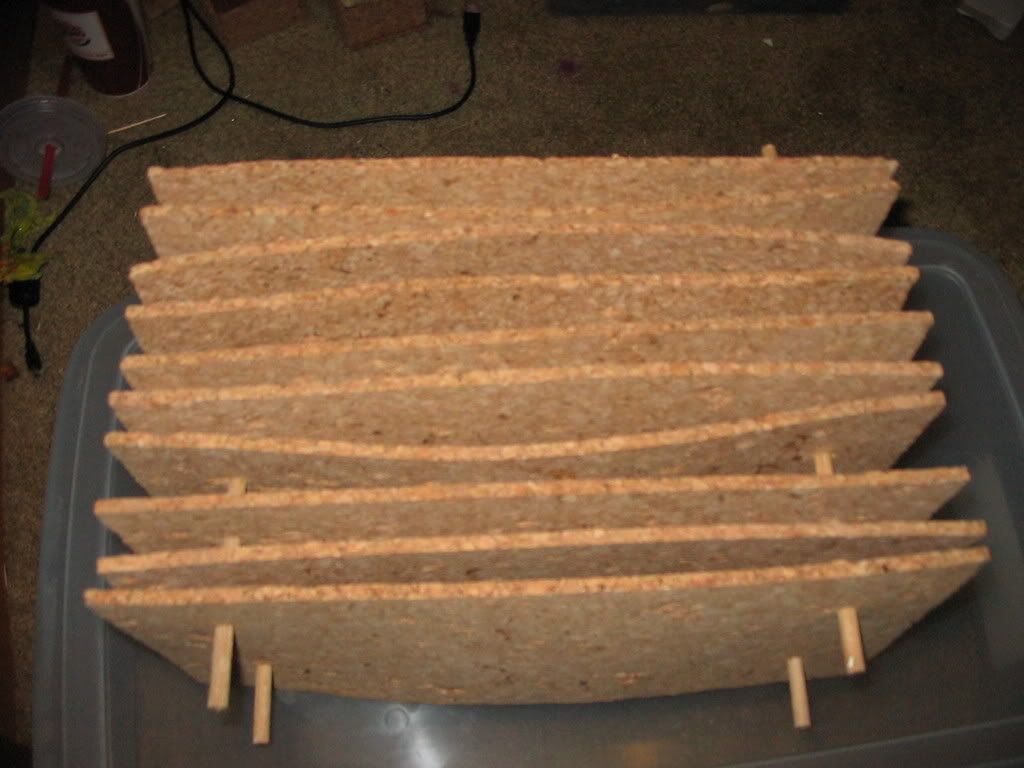 5) Next roaches. If you dont have them order them from DaveGrimm1.
(shameless plug Dave hope you don't mind)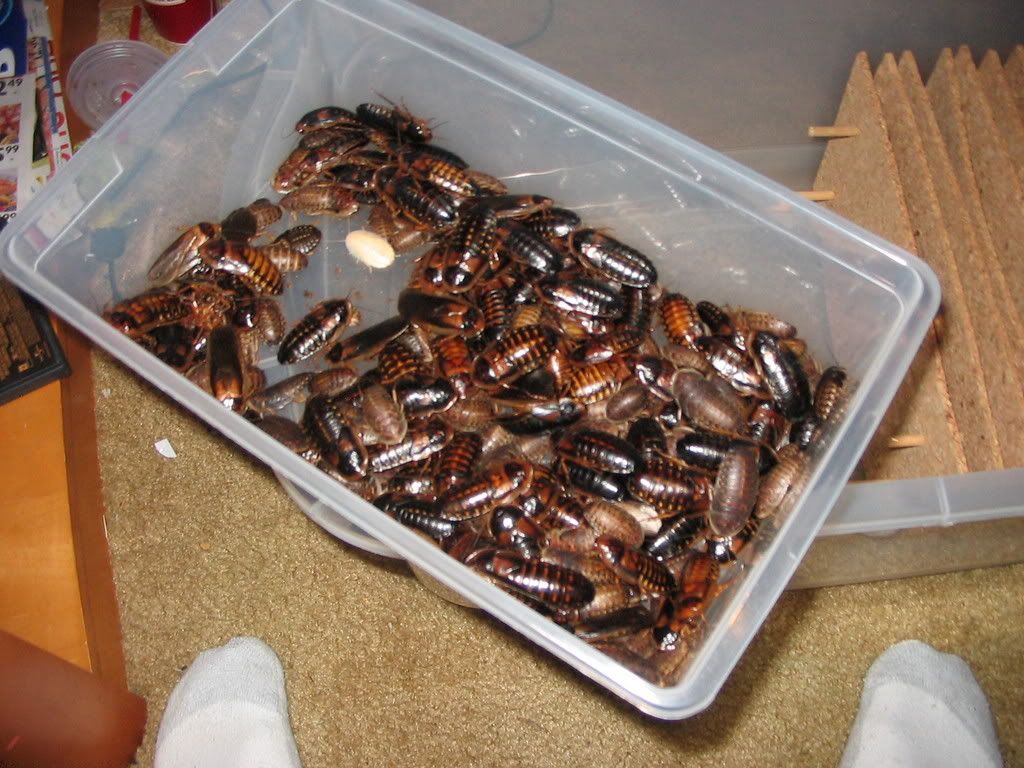 6) You even can make food dishes out of cork to, put the cork food dishes next to the colony and they will come feed when they want to, they are even washable!!! Place lid on tub and sit tub on lapmat heat mat and mist and air out every now and then. The great part about this setup is if you want to do some light cleaning, you can pick up the whole colony and nothing comes out of the cork. Clean up even wash and dry the tub and put them back in.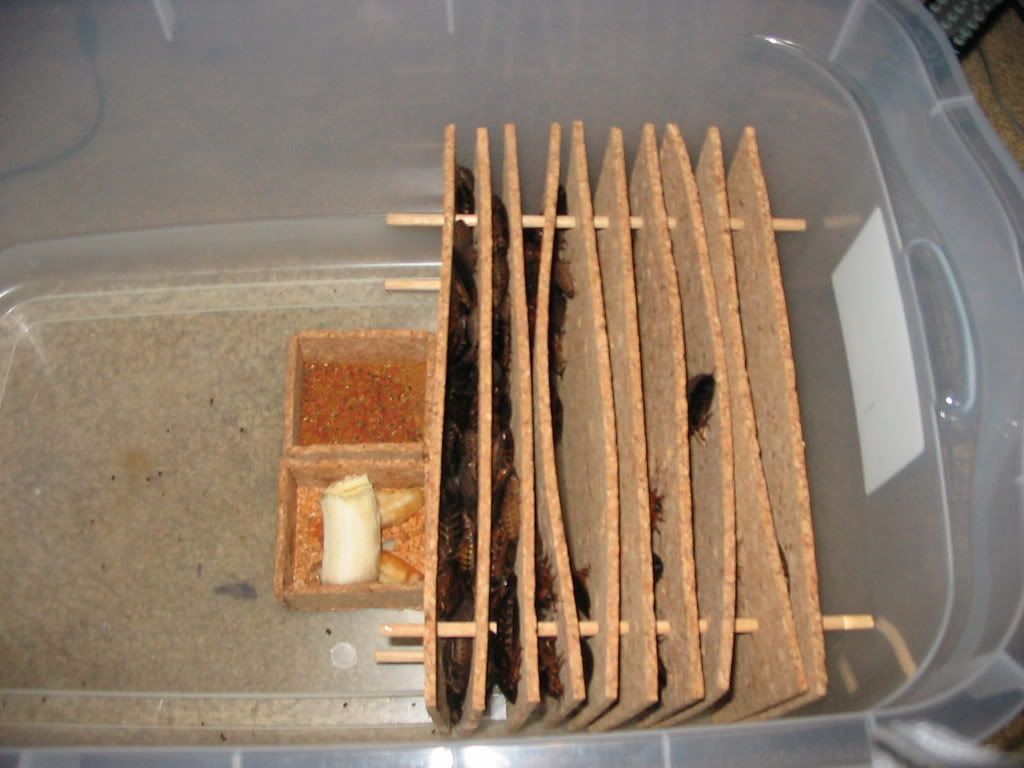 I cant be doing to bad here are the little guys that are pulled out weekly.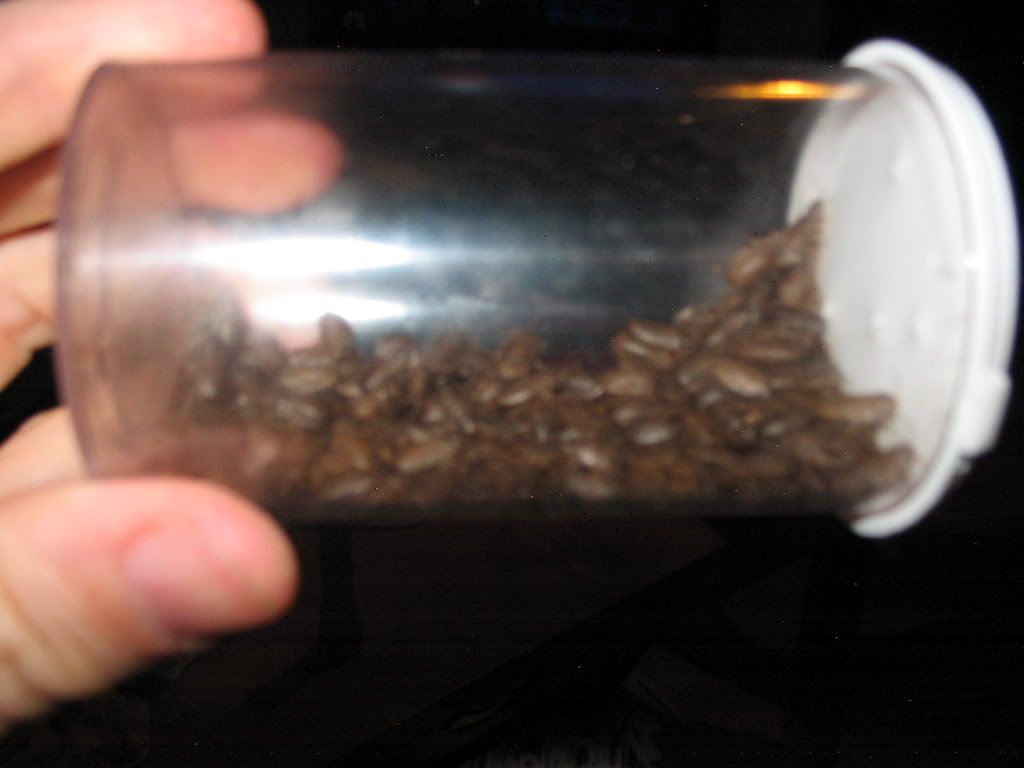 This has been a product of bored at night, thank you very much.