Joined

Sep 14, 2005
Messages

266
After about 1 year 8 months in my care, my female S. alternans died. Rather than throw her away, I brought her in to work where she was fixed in formalin and cut in for histopathology. We took 17 cross sections leaving only small bits that we couldn't fit into the cassettes. The sections were processed, embedded in paraffin and sectioned at 4 microns after which they were stained with standard H & E staining. I have no idea what most of the structures are when I looked at them, but that still doesn't take away the coolness factor (yes, I'm a dork). If anyone has any technical terms they can offer please do, or you can blatantly tell me that I have mis-identified something. I'm NOT an expert.
I have only had time to take pictures from 2 of the four slides, but here are some highlights so far:
My absolute favorite picture, a cross section of the entire spiracle: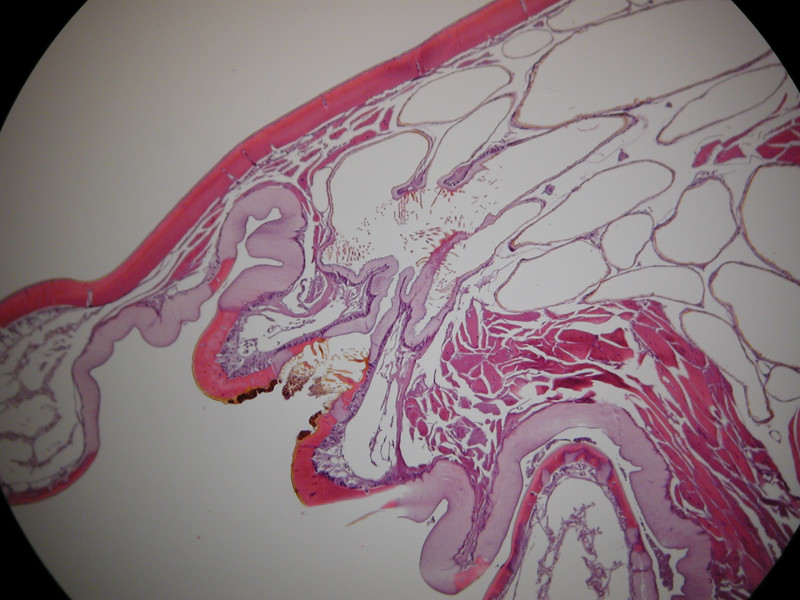 Air comes in through the spiracle "gates" when the gates are open: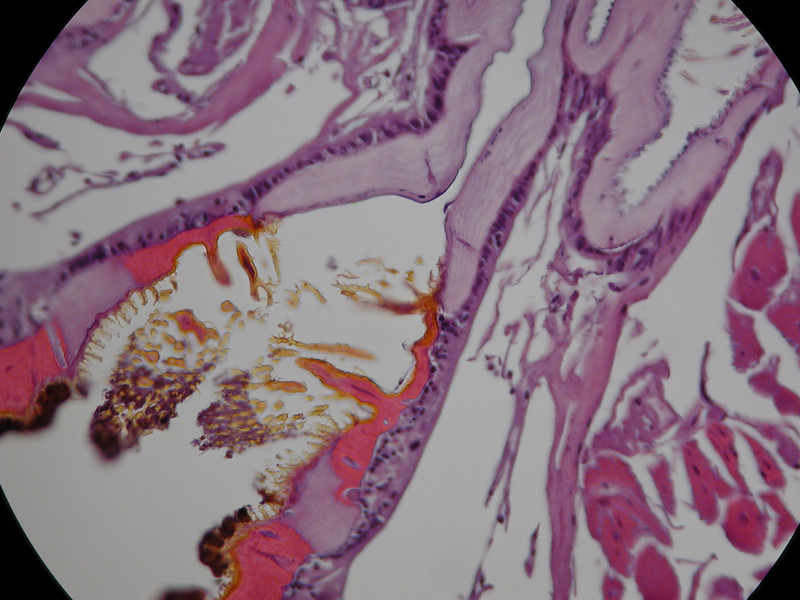 then the air is filtered by hair-like filters farther in: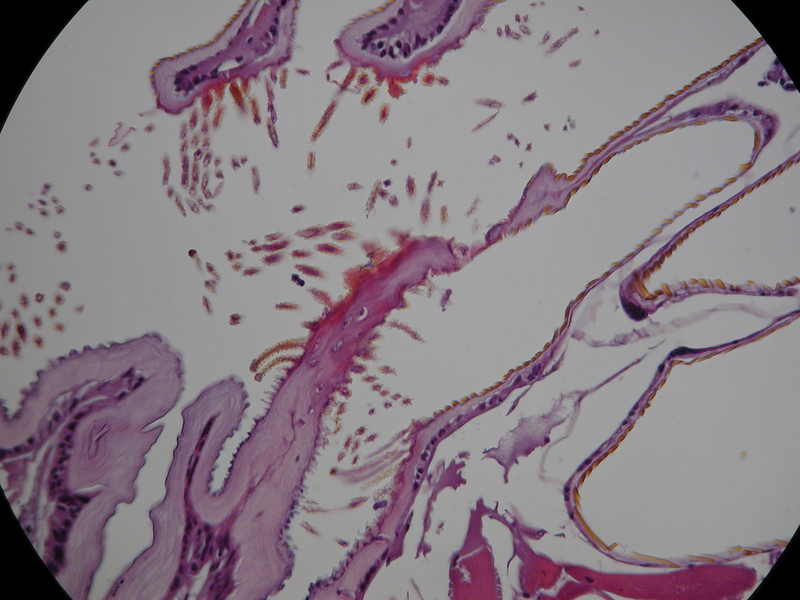 A couple other spiracle pictures from the other side: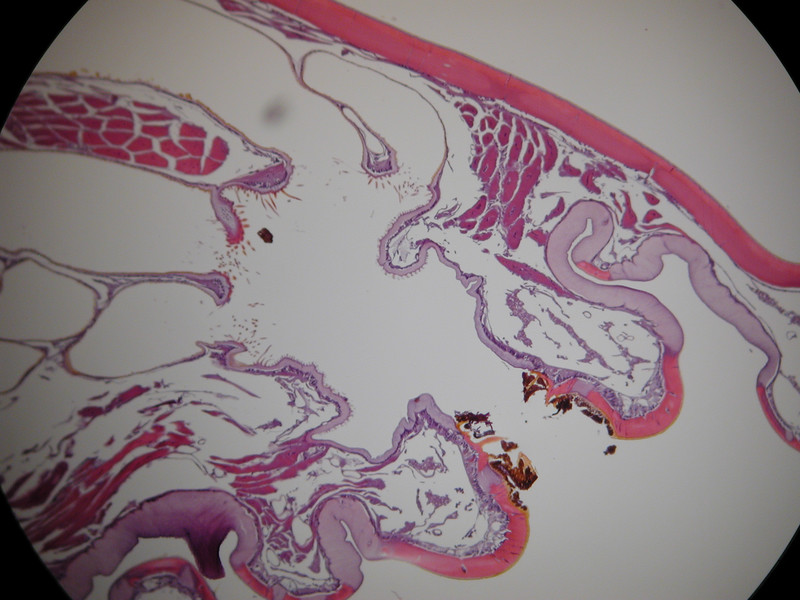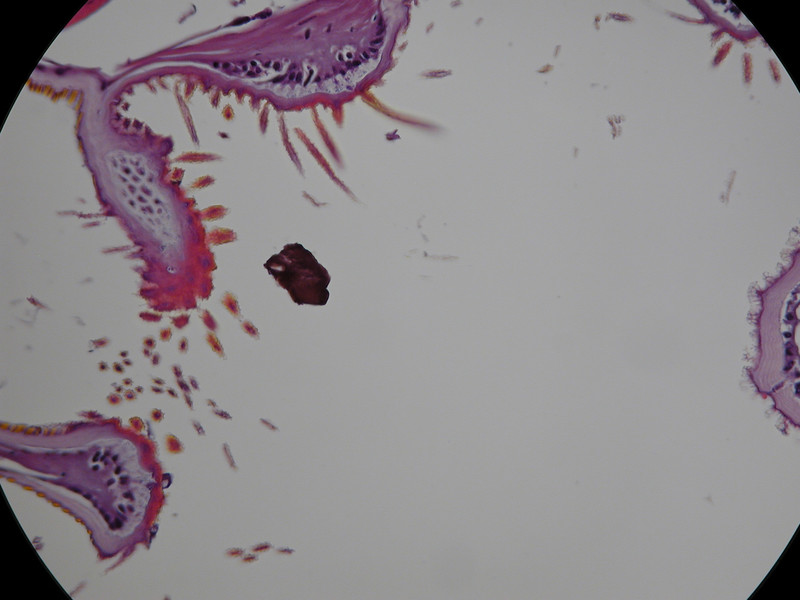 Now onto the antenna...
Sagital section from distal end of antenna (sorry about the debris on the slide mucking up the view a bit):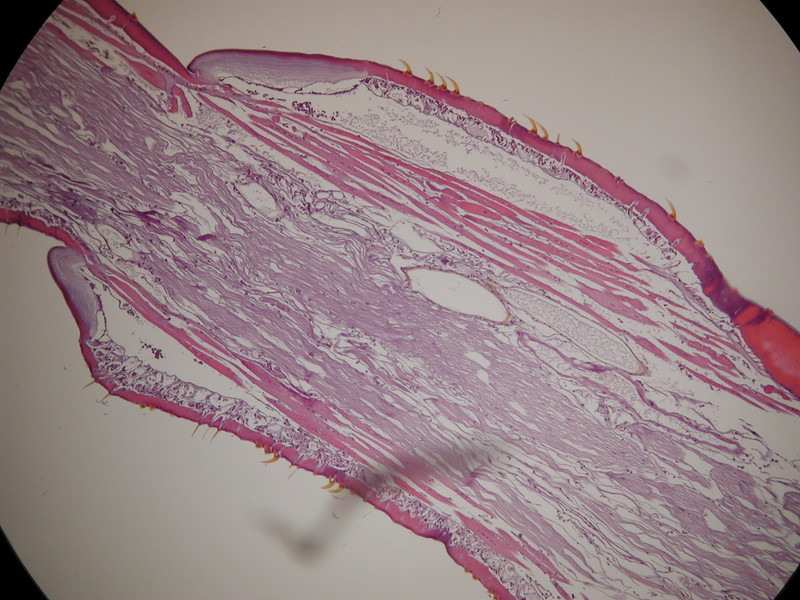 Ever wonder what gives the velvety look on the 'rough' antenna segments: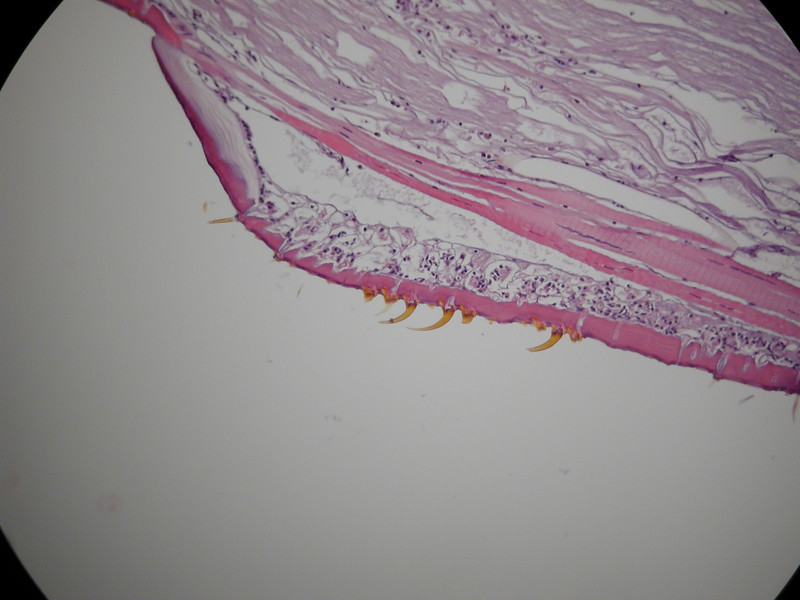 These thorn-like sensory appendages are not on the proximal end of the antenna: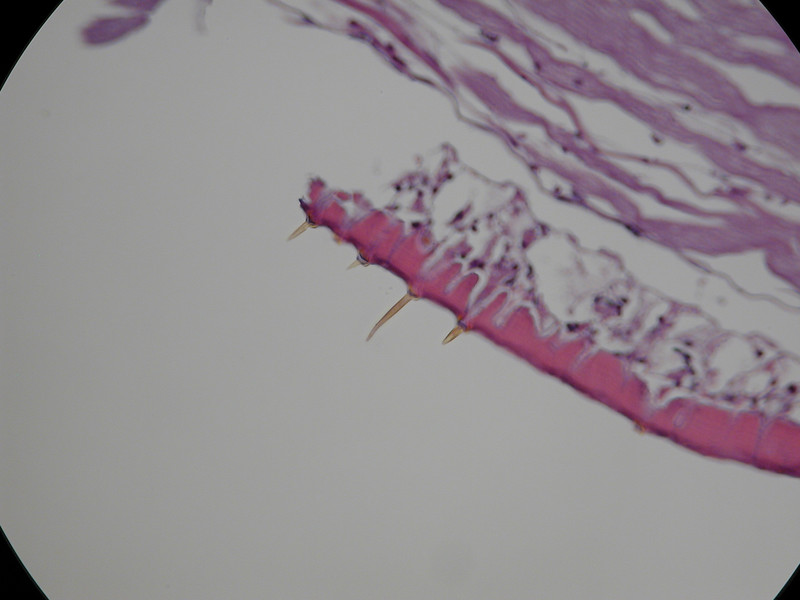 another focal point of the same picture to show how the thorns are connected into the sensory system: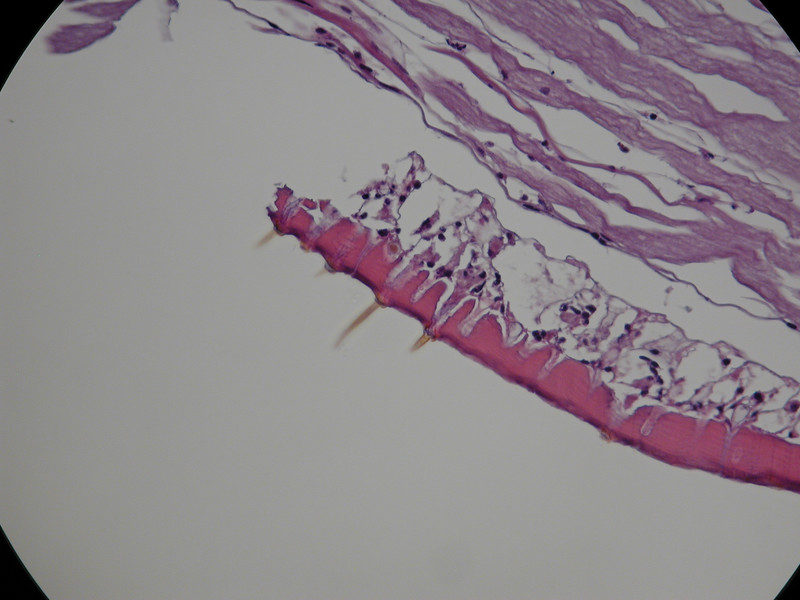 Ventral nerve cord: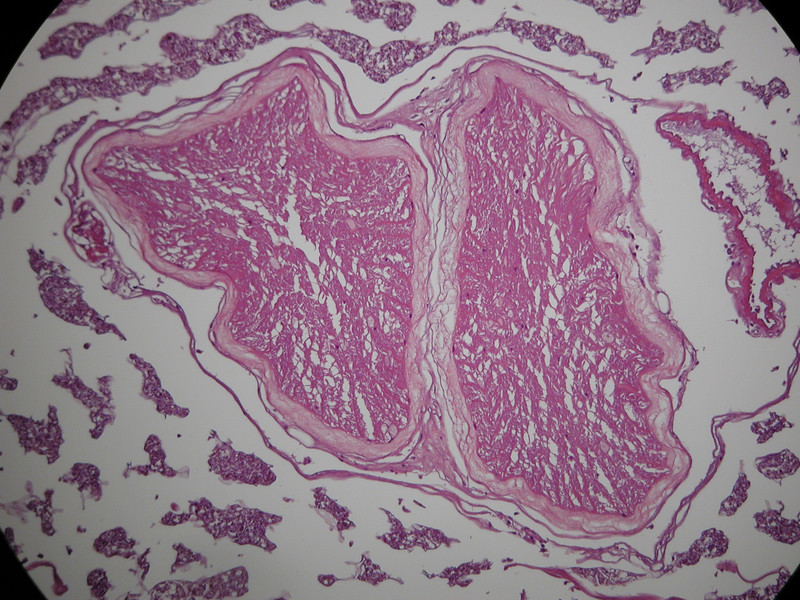 exoskeleton of leg: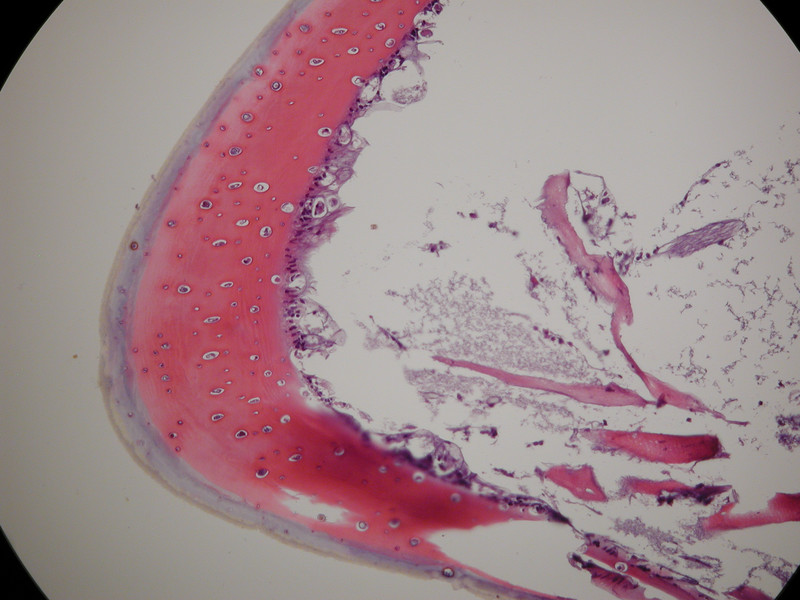 exoskeleton dorsolateral side: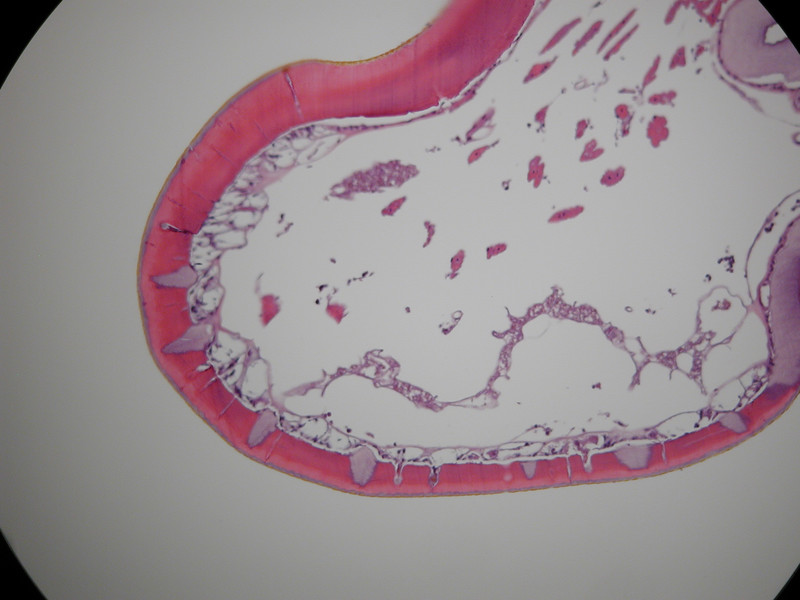 and now is where I start blowing smoke from my a$$
something that generates the waxy cuticle????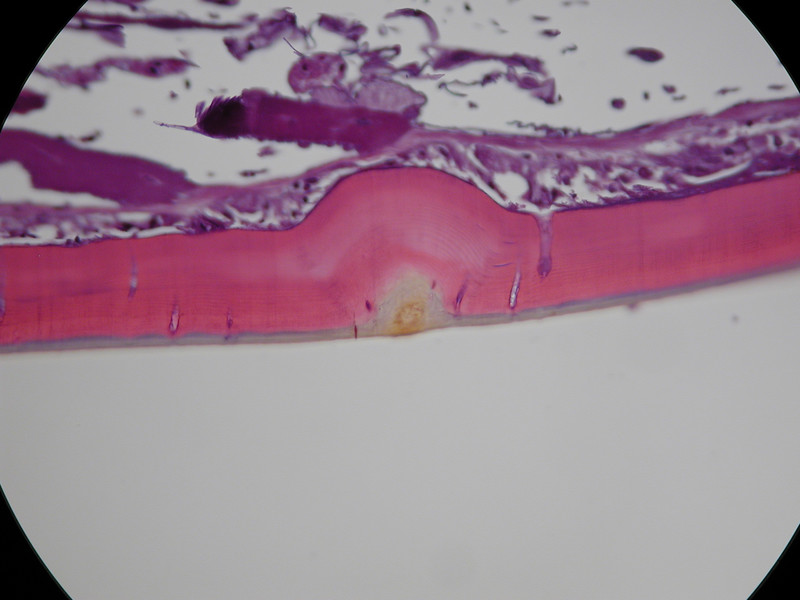 gut??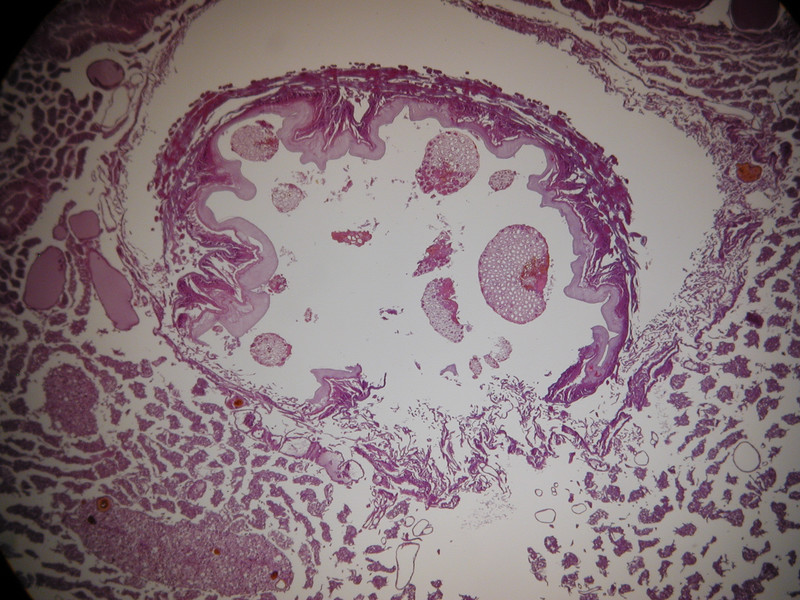 higher magnification...looks to be plant material??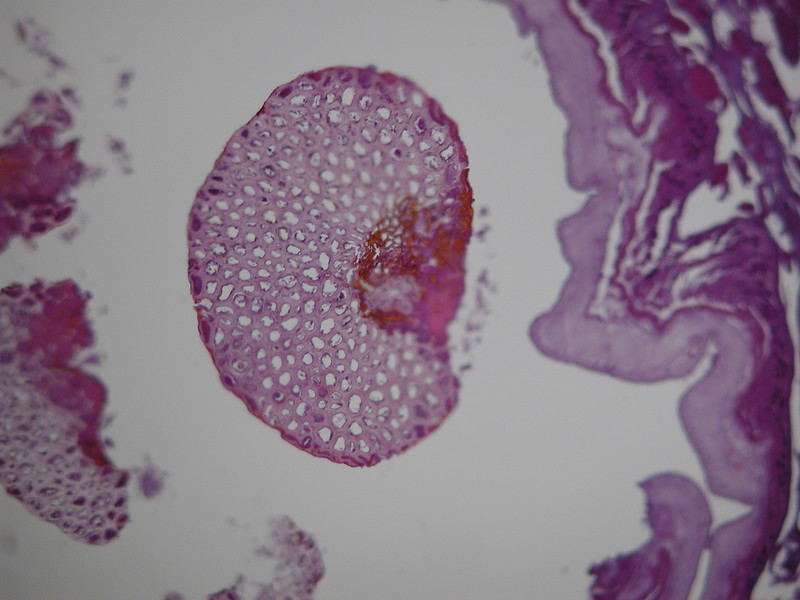 Please, Please, Please correct me or offer the technical term of anything I've screwed up. I just make slides, I don't get paid to evaluate them, but I thought I could have some fun seeing what the inside of a centipede looks like.
I'll share more pictures as I take them.