Joined

Mar 6, 2011
Messages

30
I noticed a big cellar spider hanging out by a sac a while back on the roof of a bard where I work. I checked on it today to see this lil dude.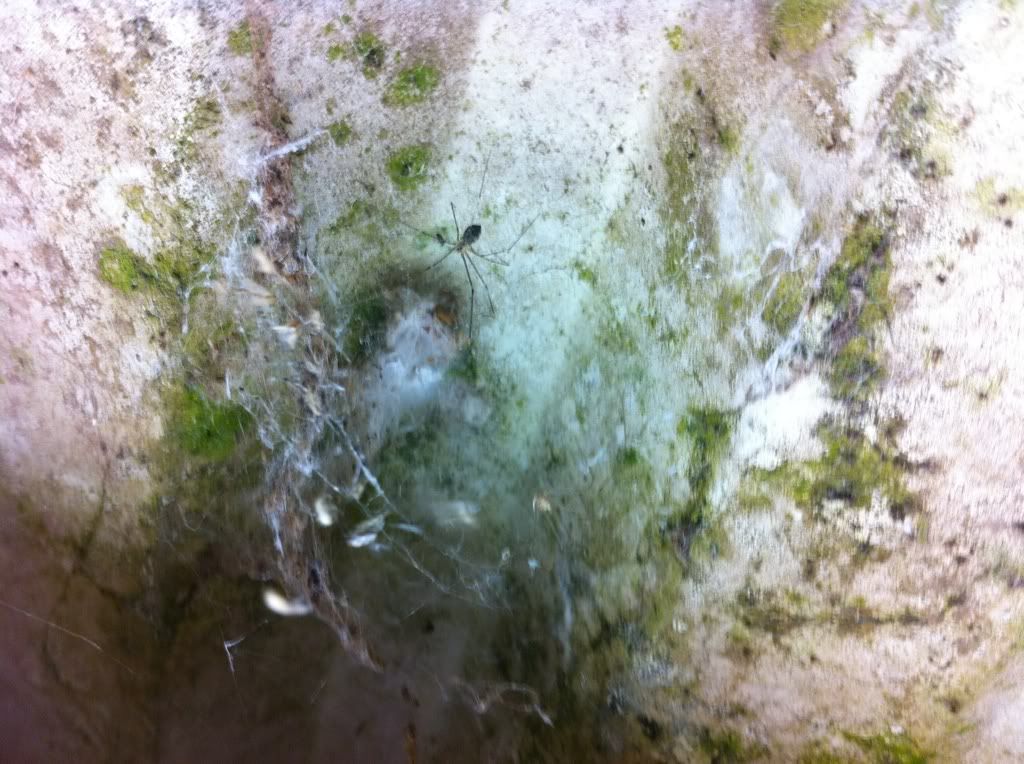 sorry it's fuzzy, but it in on the roof
there are lot of females around the barn, but i forgot to take a picture of any of them, i did get one of what i think to be a male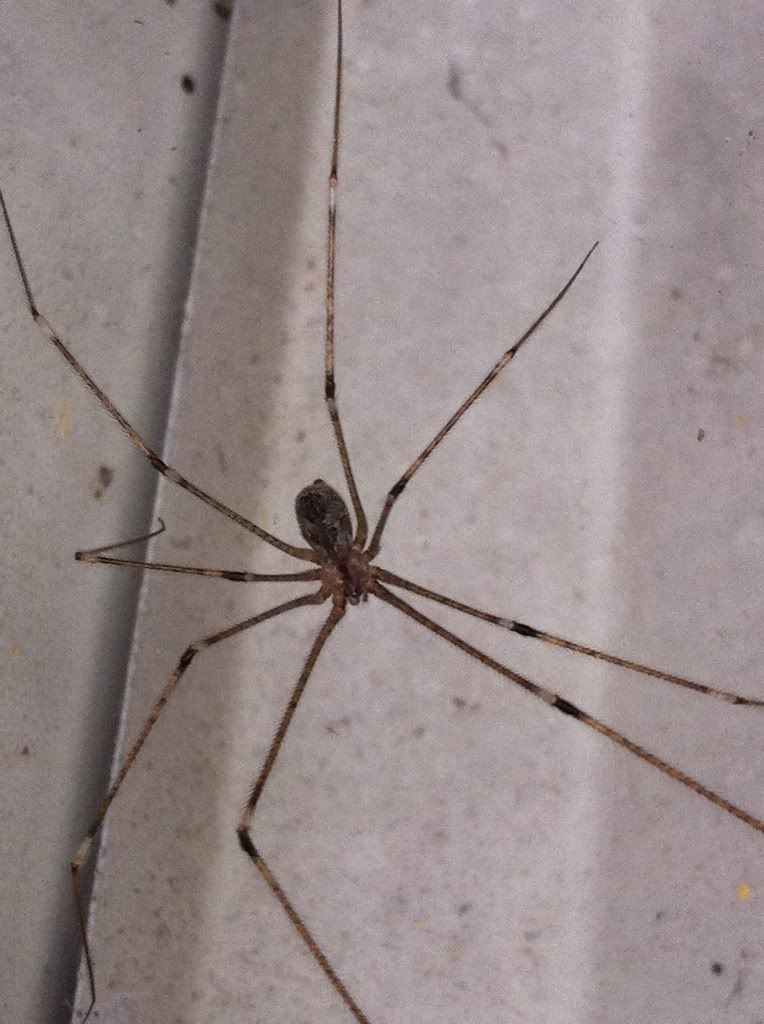 I really think these spiders are cool, i used to keep one and feed it mosquito hawks, i ended up putting it back in the barn though, in hopes it would one day mate on it's own.