Joined

Dec 2, 2003
Messages

841
well, I decided to go out to the ranch today, to collect some Aphonopelma sp Carlsbad Greens to donate as door prizes at AC. I found a few burrows, but only managed to get one spider to come out. It was about to rain, and I think the Ts must have known it, because the most the would do was come to the entrance. Tomorrow when I go back Ill bring a trowel, so I can dig out the bigguns I find.
This was the first burrow I found. It belonged to a rather small juvi, maybe 2" long.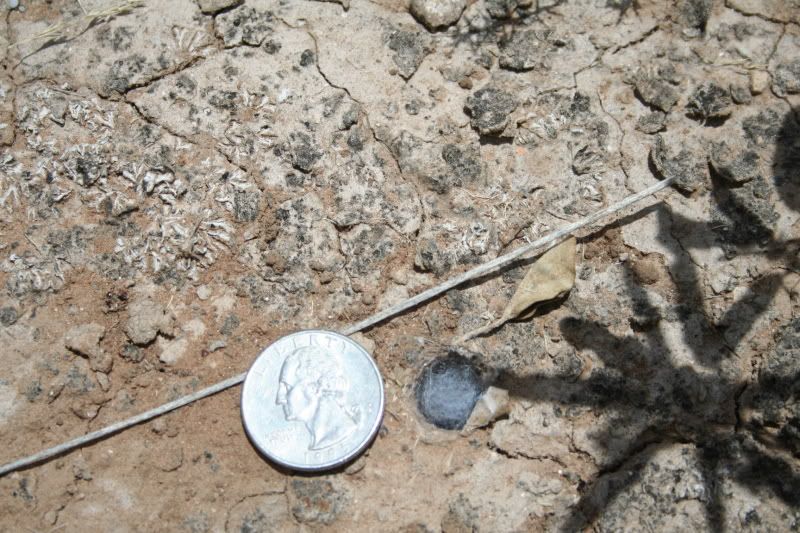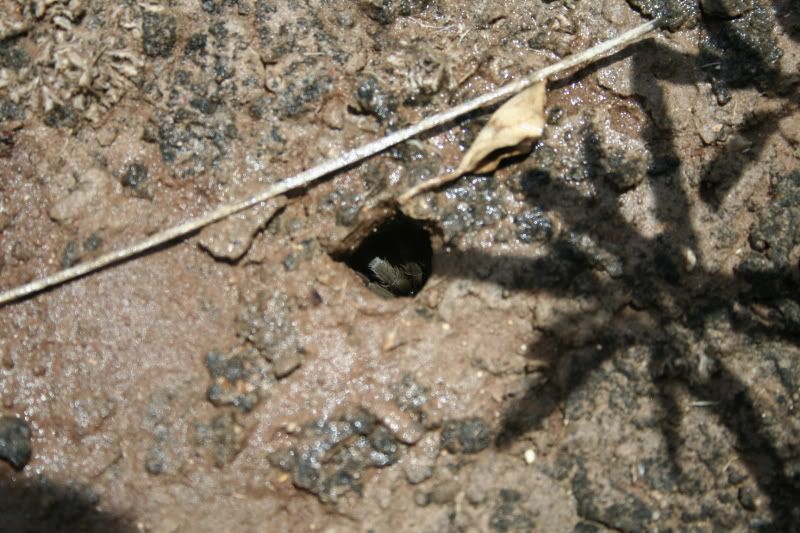 The second burrow I found didnt produce a spider, though Im positive something was living in it. It was webbed over, but some grass was worked into the webbing, so it was probably a wolf spider.
The third burrow had a tarantula, and I really wish I had gotten it out, as it wasnt the biggest one I saw all day. The second picture in this series shows a classic example of burrow location. I mostly find burrows on the East side of a lump of grass or bush, I believe so that the evening sun is shaded.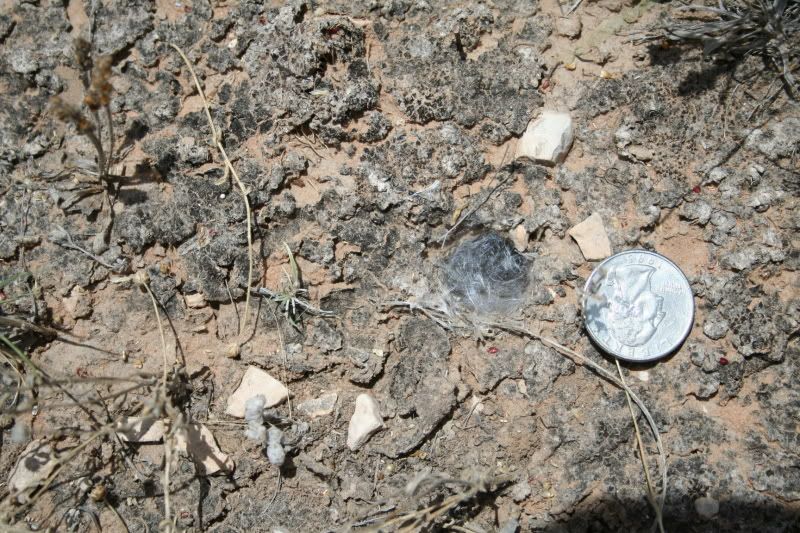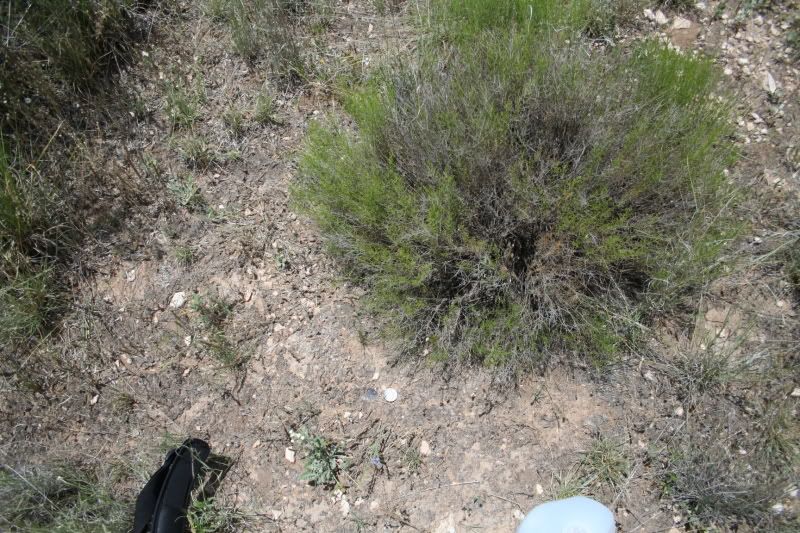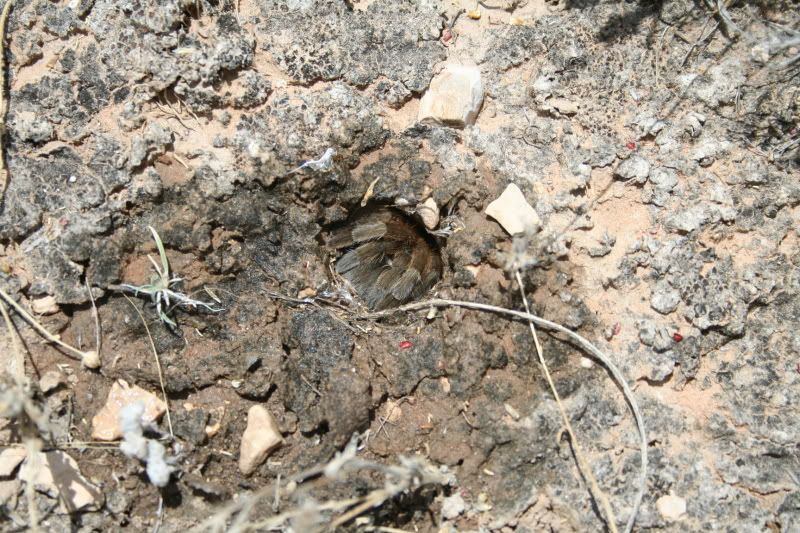 This was the fourth burrow I found, and I wish I had paid more attention to it. There are a few pieces of grass woven geometrically into the edges of the webbing, a sign that the burrow houses a wolf spider, not a tarantula. The wolf spiders around here often build turrets of grass at the entrance to their burrows. I dont like flushing out wolf spiders, as they are big, fast, and aggressive. Its definatly a David vs Goliath story when one comes out at me. I run like a little girl, lol. In the last picture you can see the egg sac thats attatched to the big girls rump. I thought about collecting her for a bit, because its so fun to see them with babies. The last picture is from last year, its what I usually find wolf spiders living in.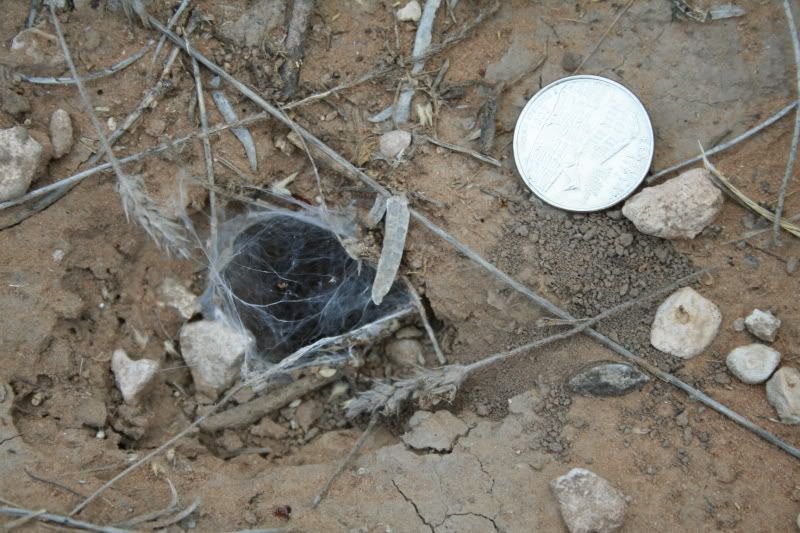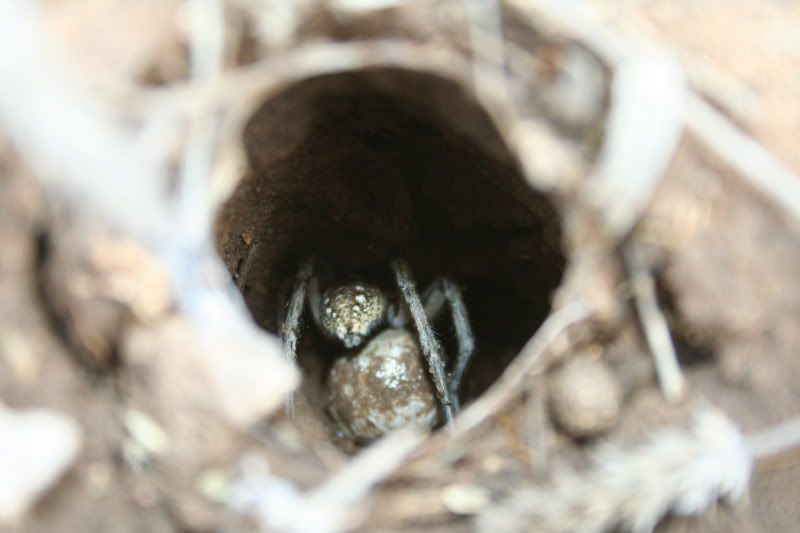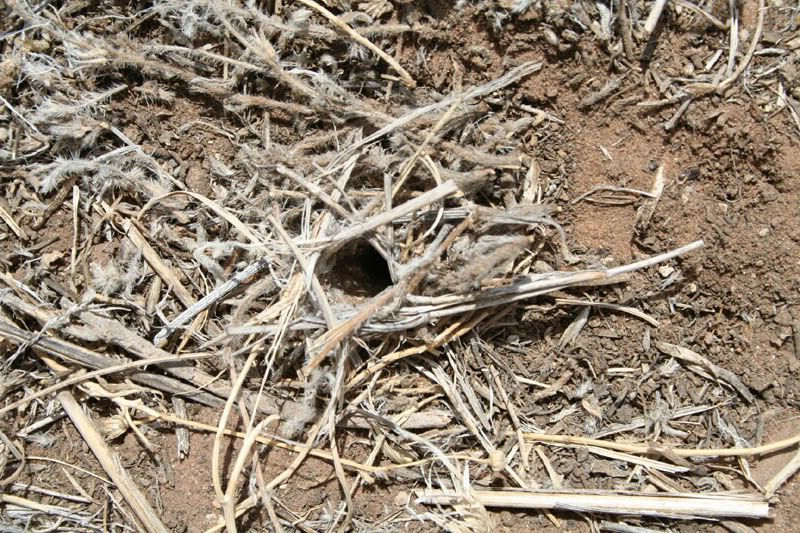 The last burrow of the day had the prettiest spider by far. As soon as I started pouring water down, this big olive T came rushing out, slapped at the water a bit, then ran back down. Sadly, I couldnt get her to come back up again.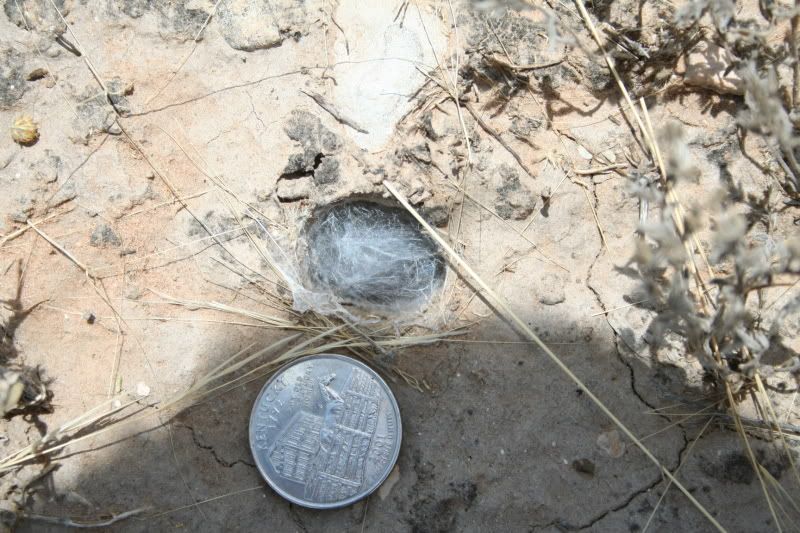 On my way back to my truck I stopped by the burrow of the first T I saw today. It was about 30 mins after I flushed it, and it had already started to reweb the entrance. Its pretty cool to see how fast they get it covered back up.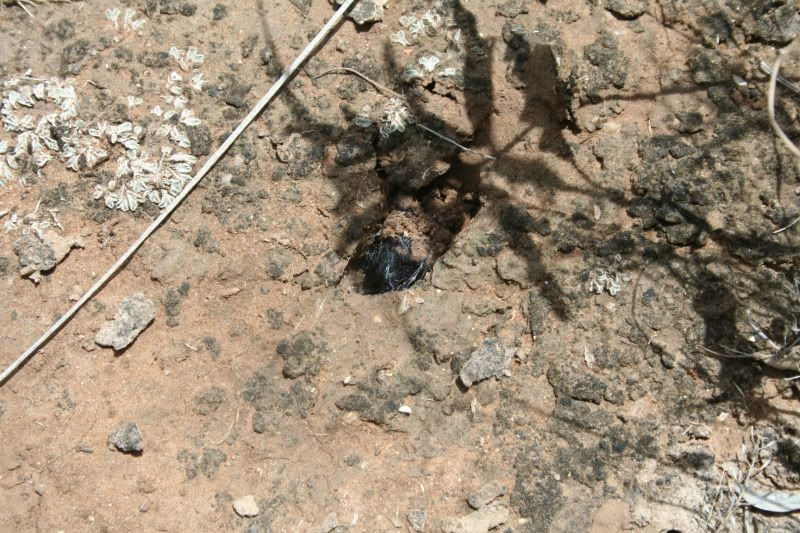 Today was a beautiful day, not too hot, with some awesome cloud formations. We get kick ass clouds in W Tx, because the sky is just so huge. It really makes me wish I had a better lense for my camera.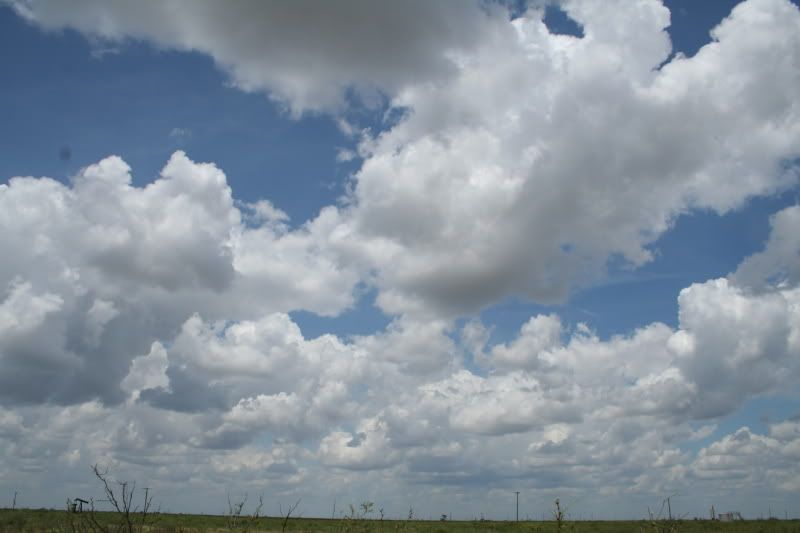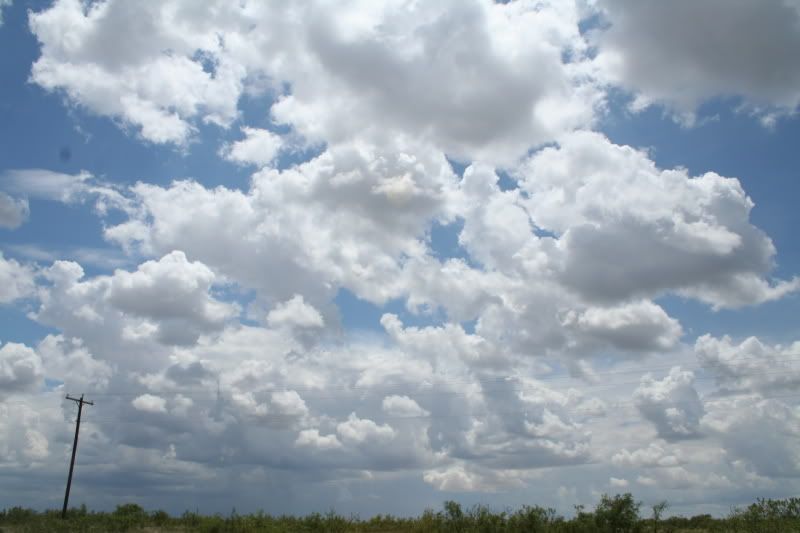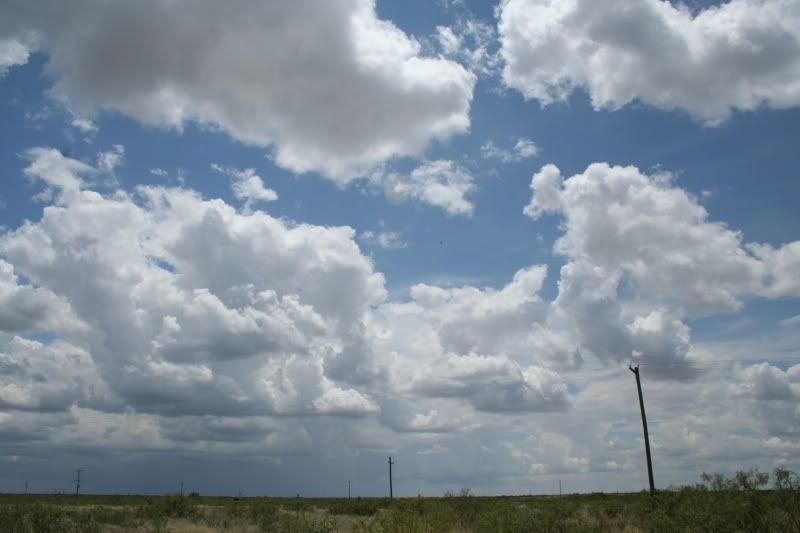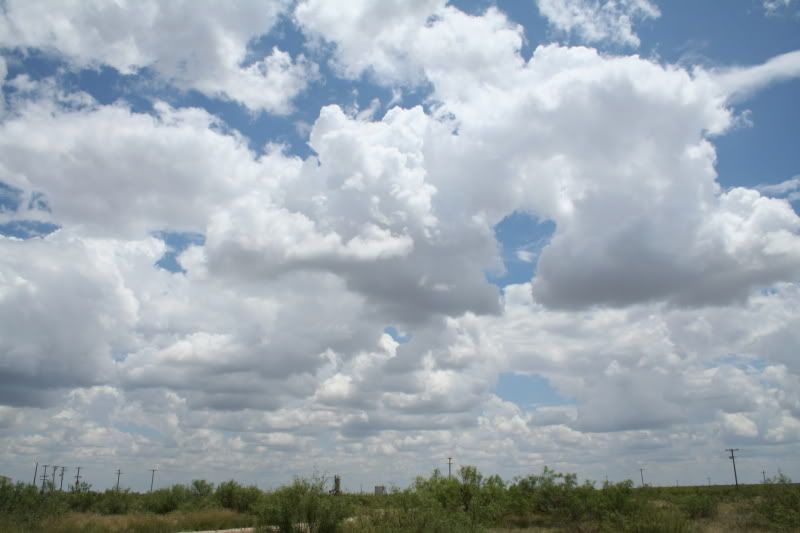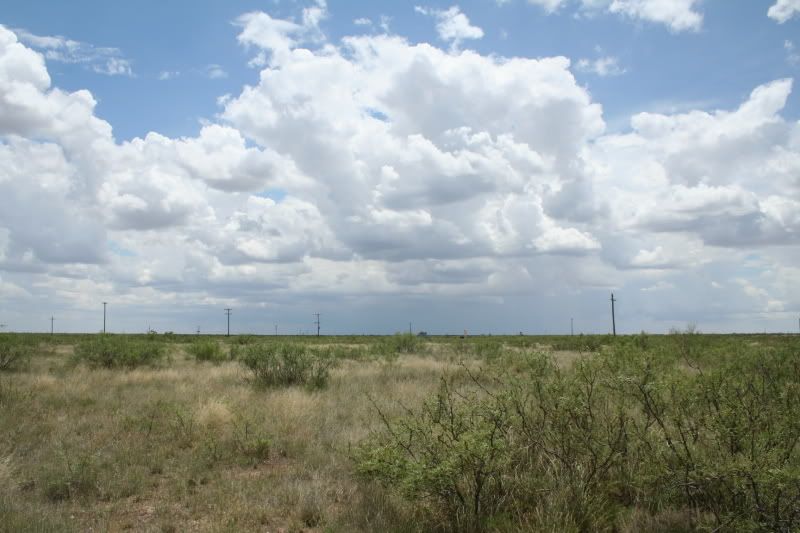 Edit: Wow, I cant spell. The title should say Carlsbad Green hunting. Can a mod please fix it?
Last edited: