Joined

May 1, 2004
Messages

2,290
Thought I'd give y'all something to drool over tonight, and no, she's not mine, unfortunately. I just didn't have 65K lying around the house that I could blow on a snake.
This is a yearling girl I saw at the Charlotte Repticon show this past weekend: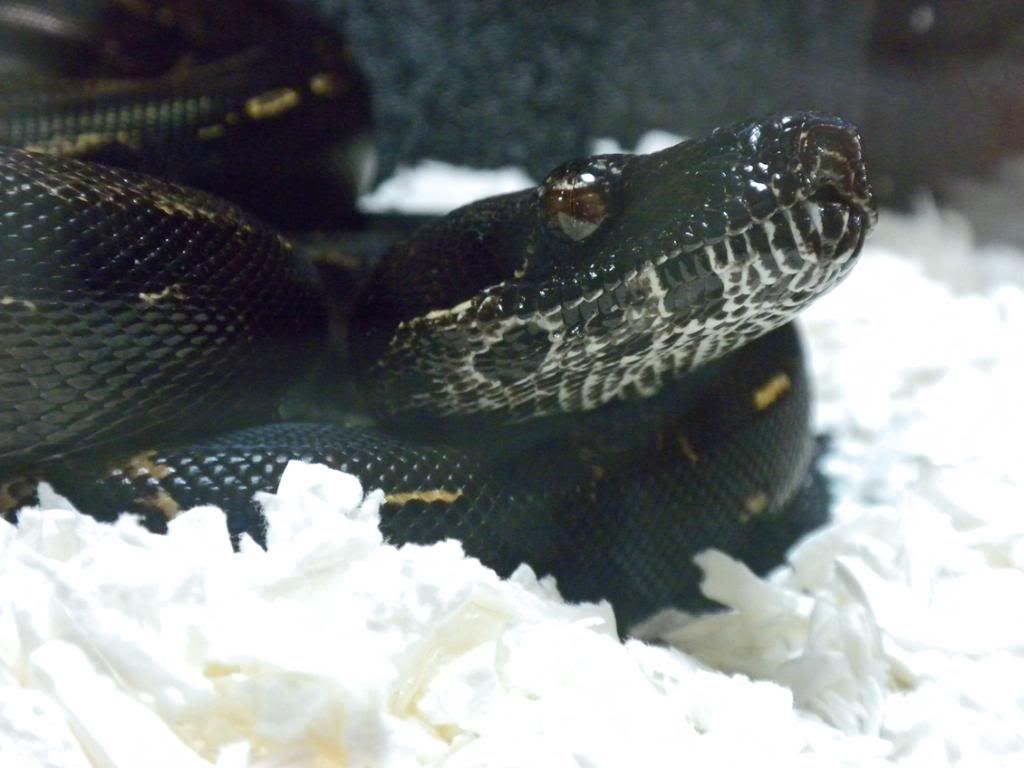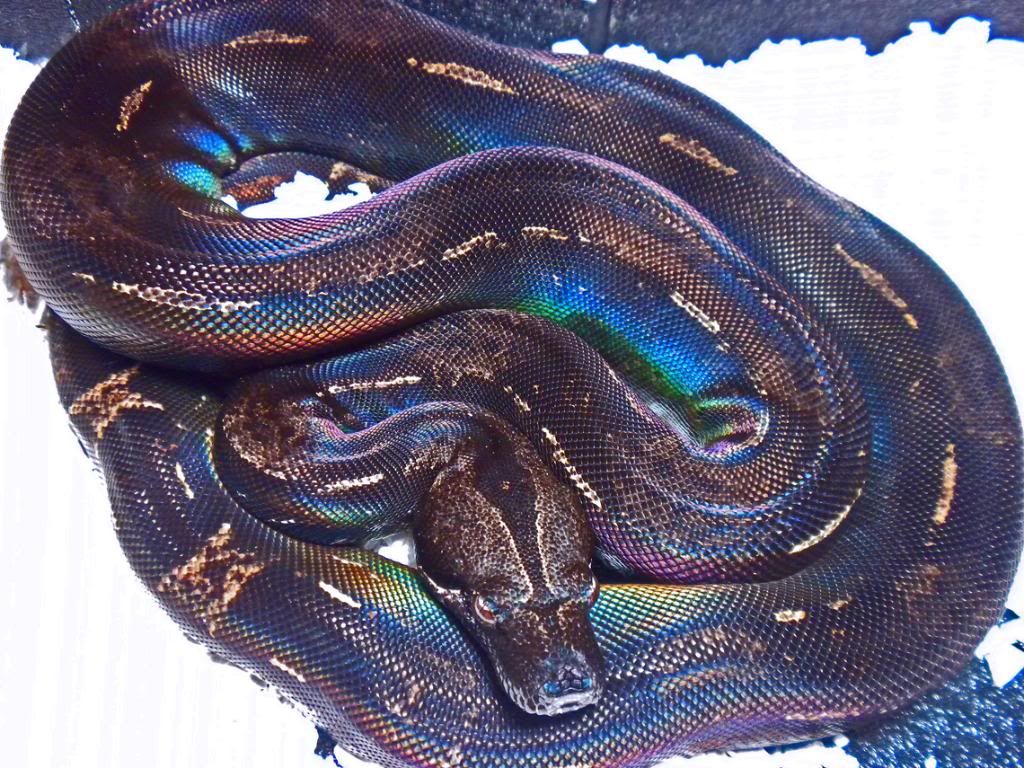 She is the oldest of three "Increasing Melanin Production" Colombian Boas at the show, and therefore the darkest. This newly-discovered mutation causes the snakes to become increasingly blacker with each shed, even though they start out looking like rather normal baby Boas. It's already been proven to be a co-dominant gene, so hopefully there'll be more of these around in the next few years and the prices will come down to something far below that of the average home or luxury car. These are stunning snakes, though, with amazing iridescence rivaling that of a White-Lipped Python. I actually got to hold this one, and felt really priviledged to have done so. Heck, I'd never heard of these before this weekend, let alone actually seen one!
I did bring home three new snakes myself, a yearling Super Salmon male and a proven adult Salmon Jungle male to hopefully entertain some of my girls this coming season, and a big, sweet ole' TX Rat male with a lot of red in him. Yes, he really is sweet; I'm not being sarcastic. He has a bad nose rub that I'm having to treat, but it should improve with his next shed. I also picked up a couple new T's-couldn't stay outa those for very long, especially not since someone gave me a huge colony of
B. dubias
. I'm going to keep the little
Aphonopelma moderatum
at school; no one has said anything about me keeping a huge and temperamental
Hogna carolinensis
, so I figured I'd go ahead and keep a T on my desk, too.
pitbulllady