Joined

Jul 31, 2006
Messages

838
The Mighty Quinns... as in quintuplet L. difficilis.. move into their s'ling cribs
I picked up some little TAP Plastics containers, locally. I had peat moss and silk plants, as well as, the appropriate tools.... so here we go
Gather all your stuff
You may need a little feline assistance, so Aneesa is always game...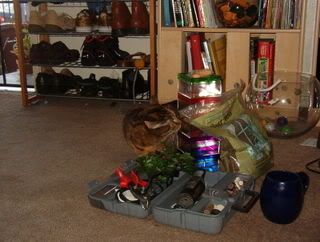 This is the organic Peat Moss I use most often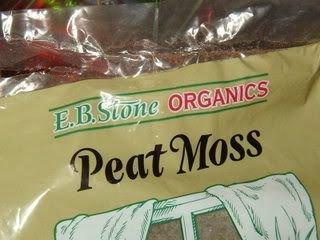 Here's two of the five containers... I got 5 primary colors... awwww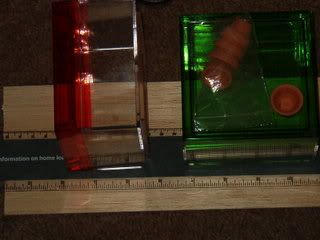 Get your trusty Dremel set up with a tiny drill bit and make some holes in the lid of your container. Be sure you rub all the shavings off before you add furniture and spidey kid.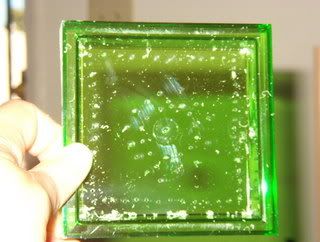 Add some peat moss, a sprig of silk ivy and a little terra cotta pot
You can spritz at this point.. then grab the Brother labeler and get to work! Check your spelling
And there ya go!
Oh wait! The spidey kids... this is the FUN part!!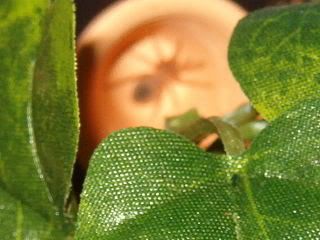 I couldn't get focused on Chelle to save my life... I had to stay close in case she decided to bolt out of there!
Lolita is not pictured cuz she decided to show her butt and run ALL OVER!!
Little Charlene was surprisingly attached to her tissue and wouldn't budge
Carly was happy to explore her new "crib"
Charlotte didn't want to cooperate either.. but she finally took a stroll in the ivy.... with MUCH coaxing.. err, cursing!
If you see any mistakes, please be kind and point them out. I had fun, but I'm still a nOoB and really just trying to do my best for my T's whilst making their homes look presentable.
Thank you again, OldHag... for my Mighty Quinns! I love my little BEASTS!