Joined

Dec 19, 2009
Messages

186
Been a while since I've posted anything. figured it was time to show off the girls. I am a hardcore ferret lover, long time now. been a few years since I've had a small and furry in my life, and now theres 2!
first up is ishi, shes about 19 weeks now. sable mitt. very sweet, loves playing with anyone and anything.
trying to surf the net...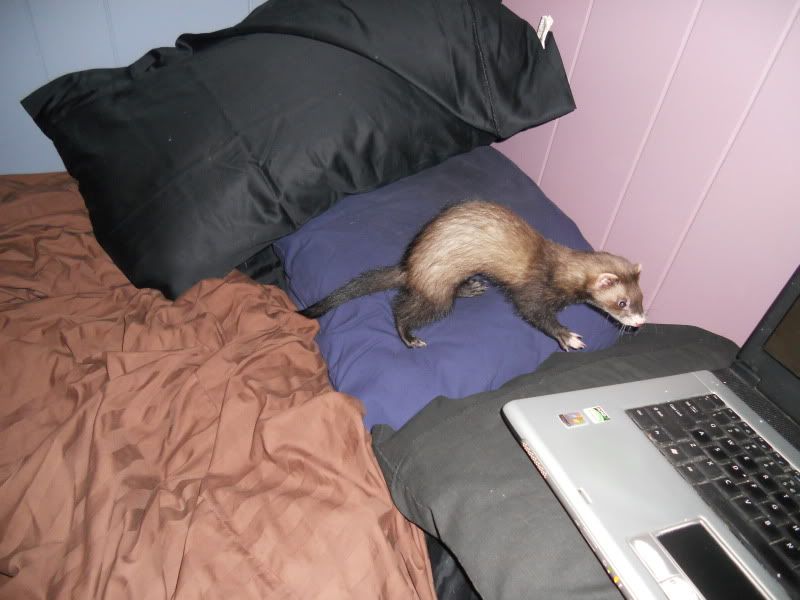 after a few hours of hard playing...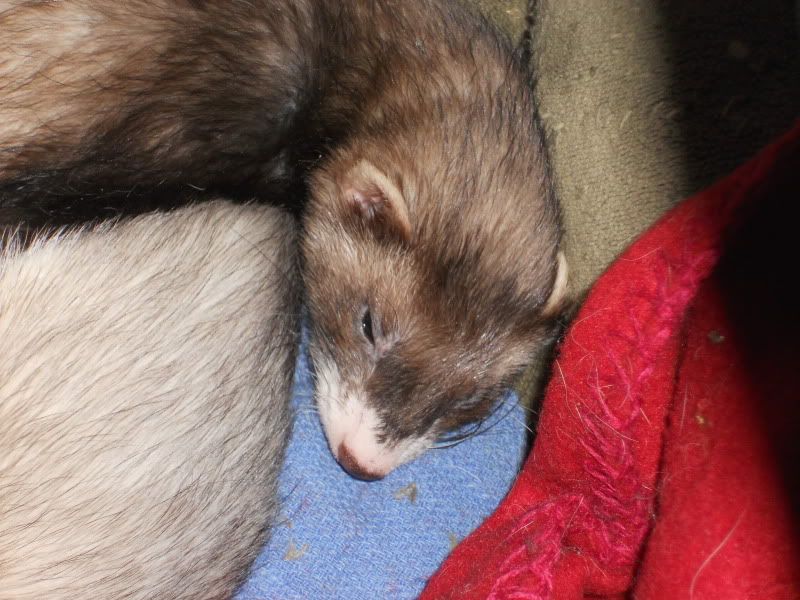 and this is Sookie, said in a deep voice with a southern accent...yup im a true blood fan. sookie is 14 weeks old now, she is a panda. much more independant than Ishi, but still loves attention.
again...trying to surf the net...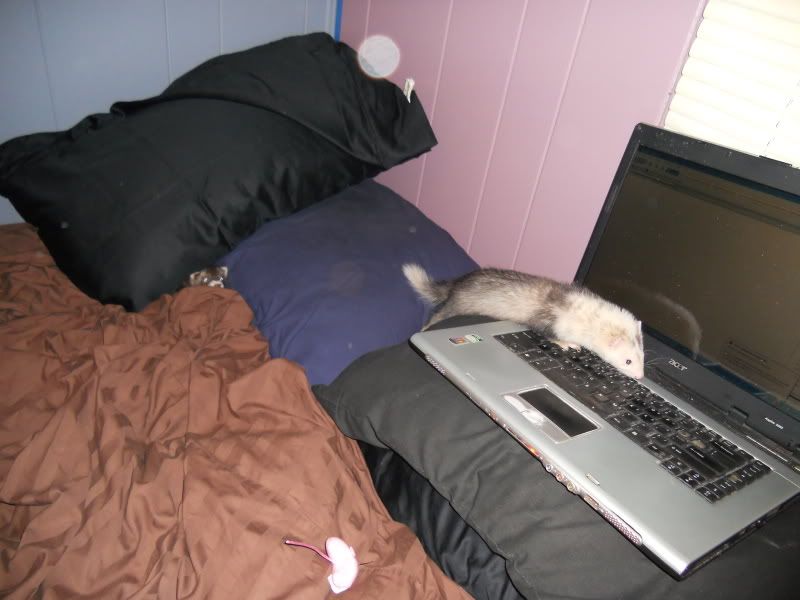 and running away from the camera to hide one of their many many toys. whats in the pic is about 1/10th of their current toy collection.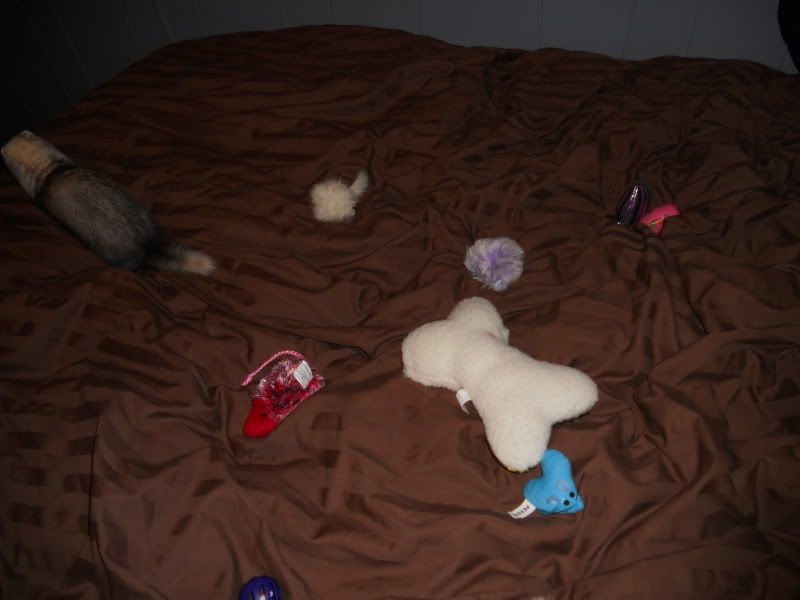 and a shot of both...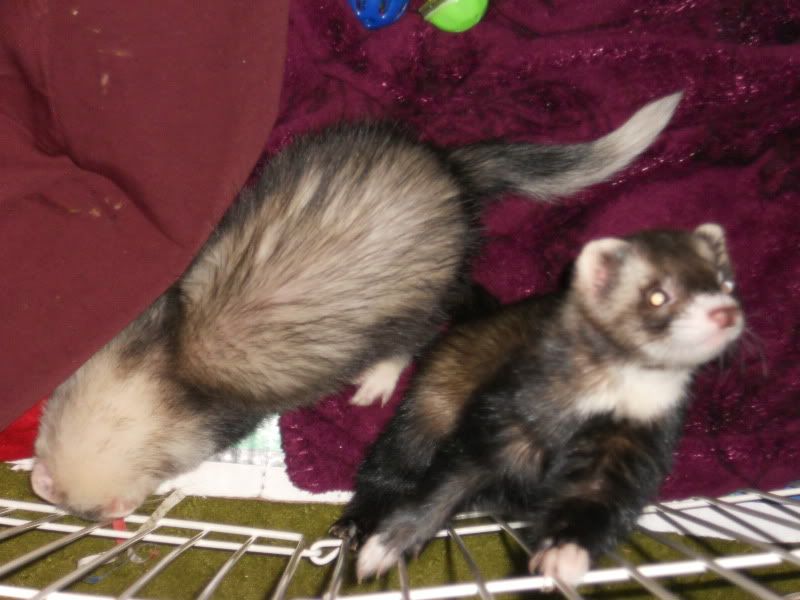 please feel free to comment!
thanks for looking
J