Joined

May 26, 2009
Messages

299
I got my hands on some juvenile A. gigas millipedes a few months back. I've been keeping them in the same enclosure (a standard tupperware bin, five inches of substrate, usually about 70-75 degrees) with three juvenile P. excisus and a handful of ispods (Armadillidium vulgare and/or Armadillidium nasatum, according to the dealer).
A few weeks ago they disappeared under the substrate and I assumed they were molting. Earlier this week I opened the enclosure for my weekly misting and feeding and I found one of the A. gigas curled up on the surface, looking half-molted. His exo-skeleton was pale and there were spots showing through where I could see the new exo beneath. I was careful not to disturb him and went about my business.
This morning, I saw him up and walking around, munching on the romaine I put it there. He looks to be in pretty rough shape, though. I can't tell if he's half molted or what. Here are some pics (obligatory apology for quality of cell phone images):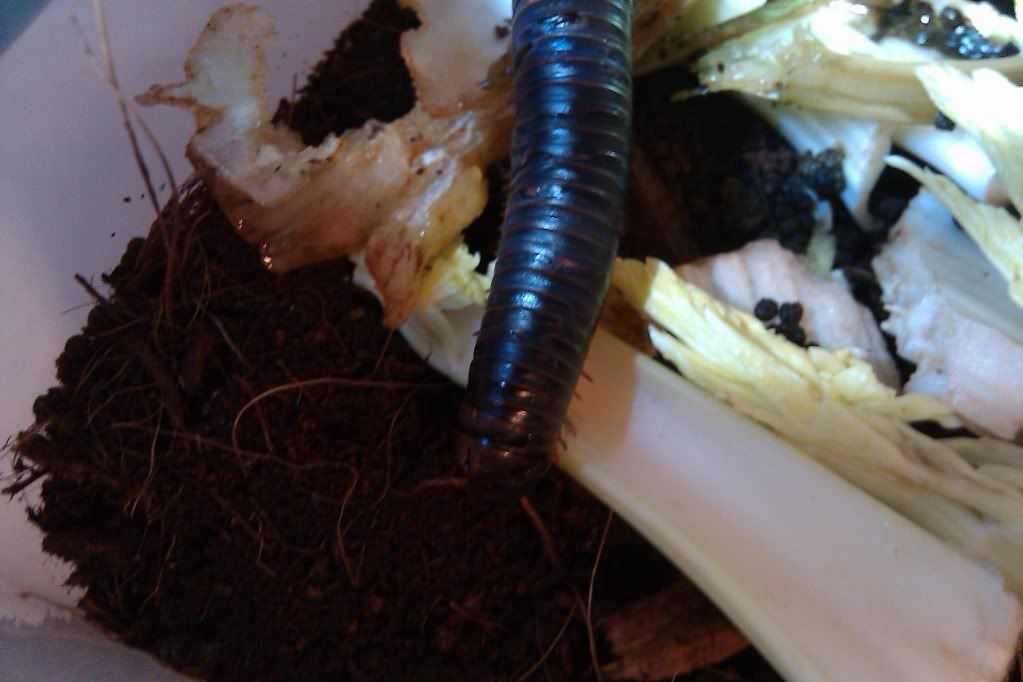 So, I was wondering if anyone had any input. Is it possible that the isopods could have been munching on him? That was my first guess. Also, do you think he'll survive? I'd hate to lose the poor guy.
Here's a pic of them in their prime, since everyone likes pics
: