Joined

Jun 26, 2007
Messages

331
A new batch of taantulas came into the pet store that I work at, Preuss Pets, in Lansing, Michigan. Among these were two tarantulas labled as Eupalaestrus campestratus.
I had heard of this species, but was at at all familiar with it. I was immediately captivated by the look of the first one that I looked at, but it didn't look anything like the other.
Having looked up some information and seen a number of pictures, I am convinced that the one that I liked is not E. campestratus at all.
Perhaps someone will ecognize it. Here are some pics of each tarantula.
The first are of what I believe to be E. campestratus.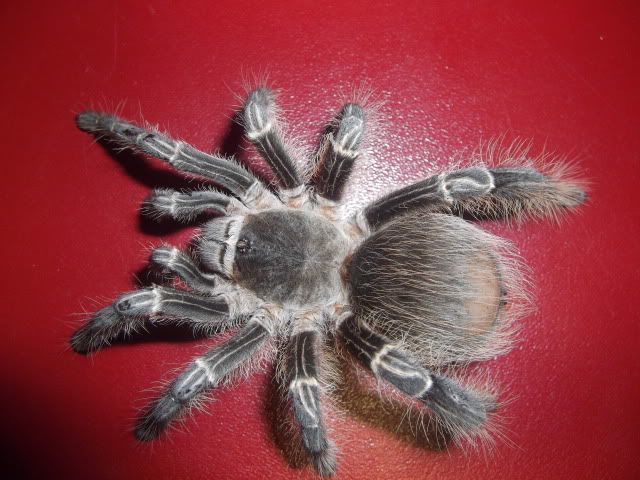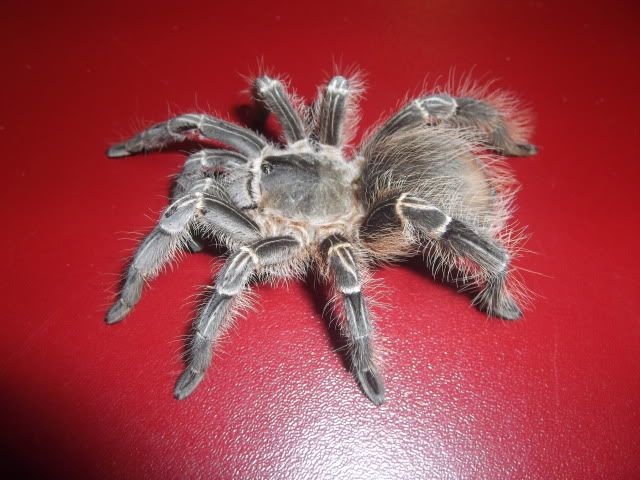 And now some pics of my mystery T. They both have a similar sharply eliptical mark on thier tarsal segments of both leg and pedipalp, although I would point out that mark is much more evident in oerson on the mystery T.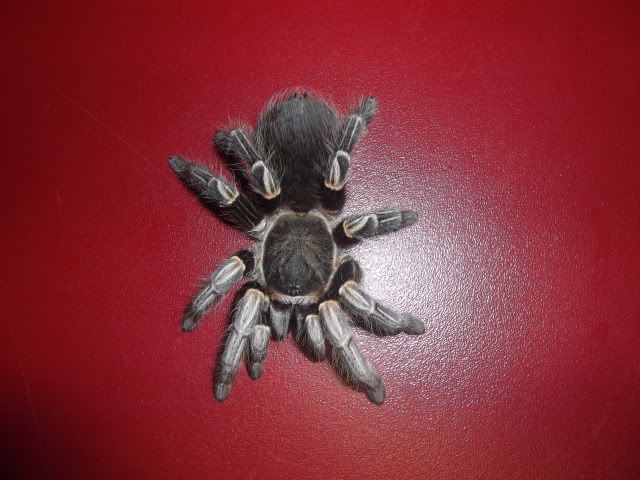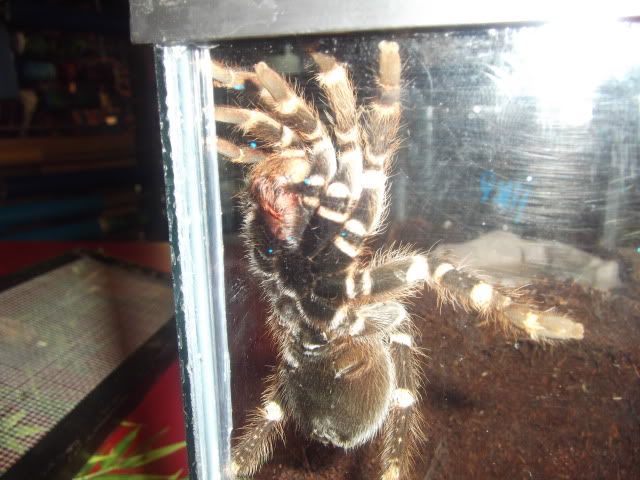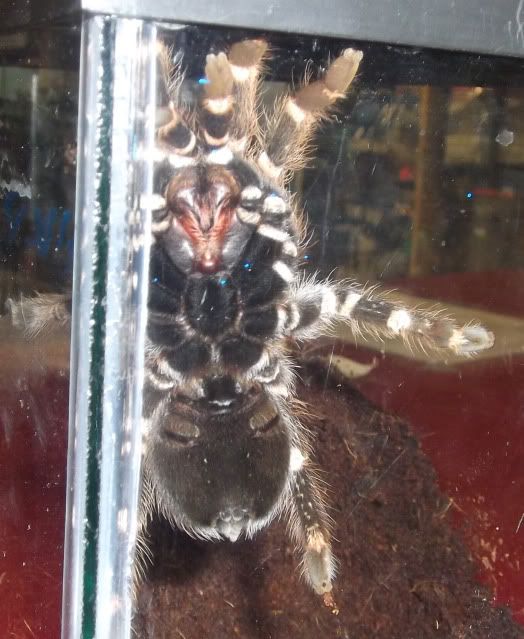 I, personally, think that these are definately two differant species. The question is, what? Does anything that you all see confirm or deny the ID of the first tarantula or suggest the ID of the second?
I appreciate any kind of help you all can offer! Thanks!