Joined

Aug 12, 2002
Messages

767
I took a little walk yesterday and found this girl still had an open burrow. I poured a tiny bit of water on her to get her to come to the entrance. I teased her the rest of the way out by tickling her rump. (My signature move.
) She promptly came out and did a U-turn. She had a huge rump akin to a well fed captive. I was too slow to photograph her before she headed back inside. I've been keeping an eye on this burrow since 2002. I can't say it is the same female, but there is a good chance it is. Below is a photo of her at her burrow entrance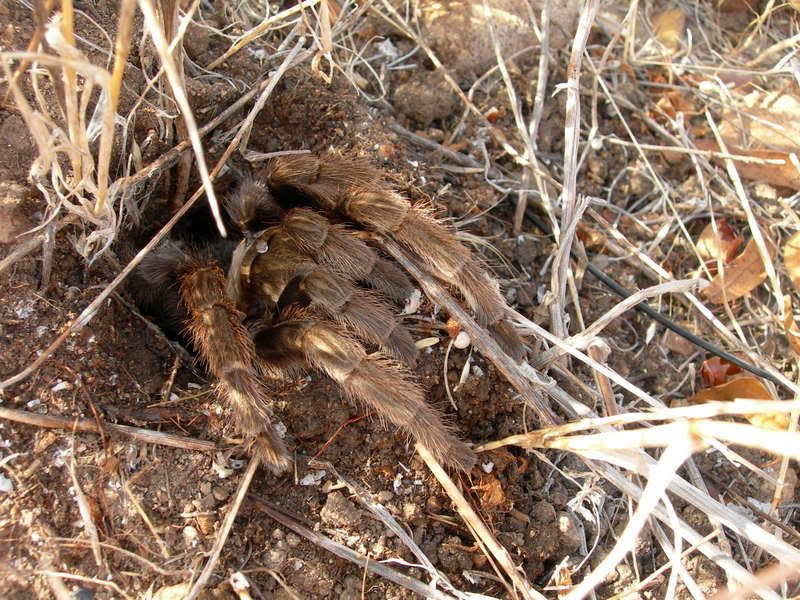 I stopped by for another look today and she had sealed up her burrow. This might be sealed up for the year, but I can't say for sure. The nights are cooling off quite a bit, but today it was 87 degrees!
I noticed this little packet of bones outside her entrance. This little bundle of bones is less than half the diameter of a dime. It may be a lizard of the
Uta
or
Sceloporous
genus. Unfortunately I couldn't find the skull or I'd have sent the whole thing to lucanidae for reconstruction.