Joined

Aug 28, 2010
Messages

5
Well, late last night we had a failed mating attempt. Didn't end well. Lyra our 5 inch Rosea, Well she did welcome him in for mating, however he decided upon other things. He went into her burrow first, which annoyed her. She never moved from her mating position, which appeared as a threat posture. So after a couple of minutes of fooling around he comes out, and locks up with her. For some reason he wasn't getting it done. And I sensed her being annoyed even more and the second he backed off she tagged him. I tried to part them but she had pumped so much venom in it was already oozing out of his legs. And I mean she pumped him very rapidly. We didn't feel bad for him because she actually wanted to mate and he pranced around her home like he owned it.
Moving on to more surprising things. I leave during the day to pick up a 3.5" A. Metallica. Turns out it's another female. We named her (Polaris).
And then the greatest of all, we come home to check on the 2 slings, the LP and B. Vegan and what do ya know?! They both molted! Here are pics of the two slings and Polaris.
LP sling after molt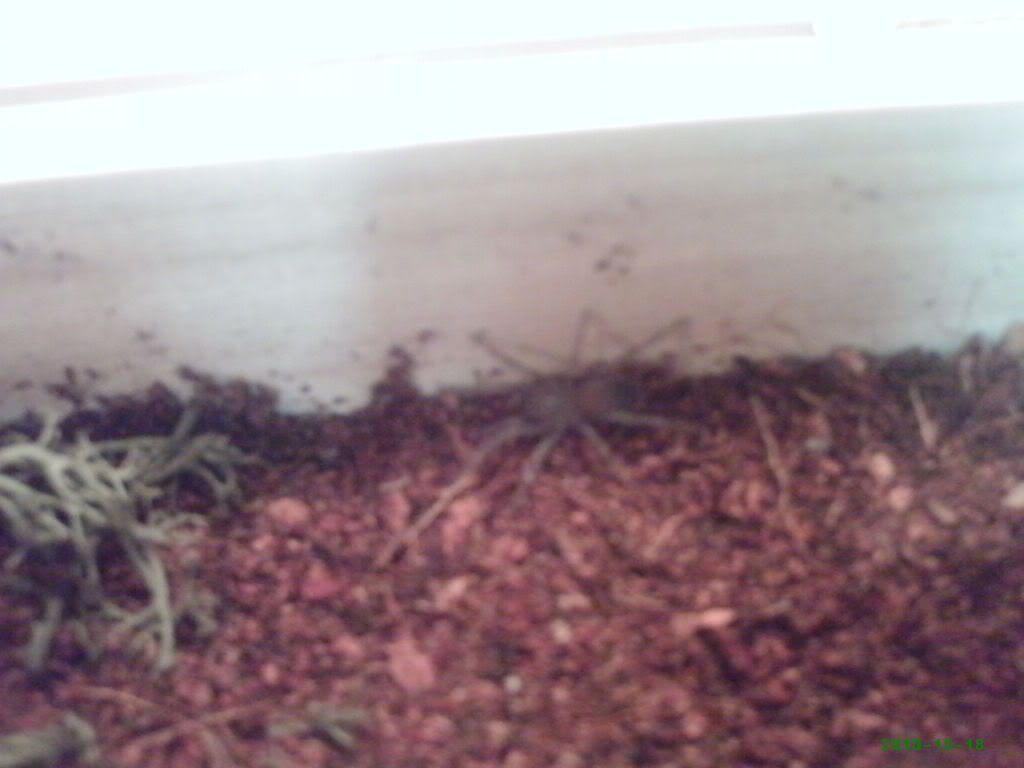 B. Vegan sling after molt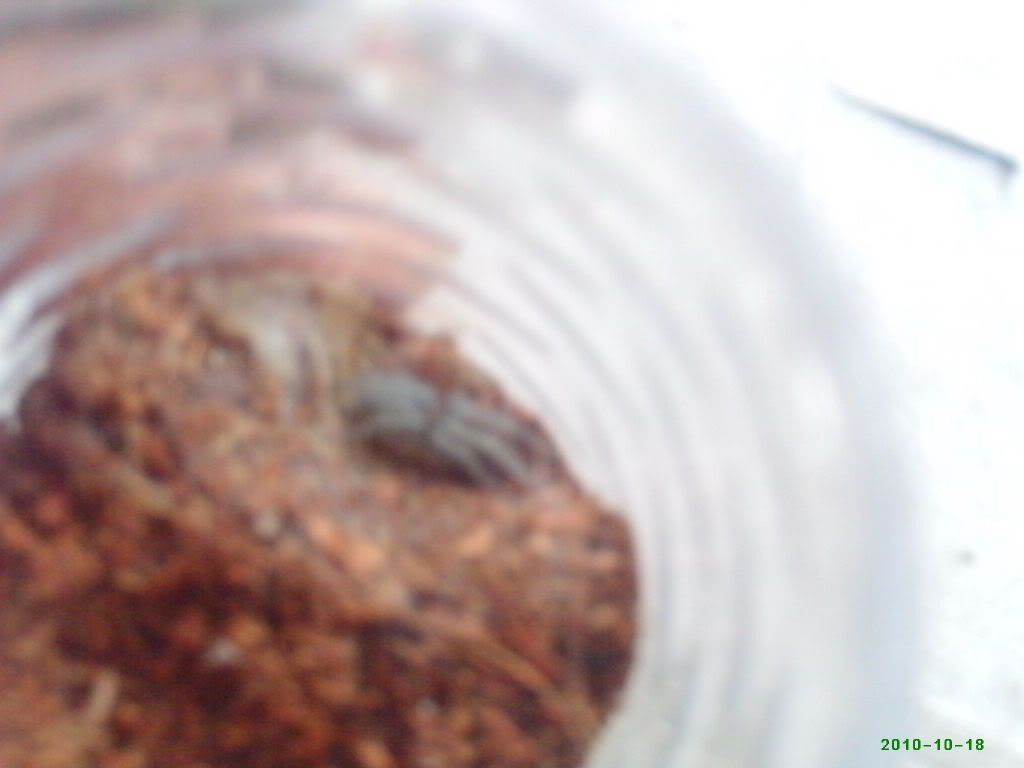 Polaris looking so pretty