Joined

Oct 20, 2006
Messages

279
Here is Erastus, the coolest new member of the family. We all love him, he's a bit hyper to handle but so much fun to feed. He gets all sorts of treats from the backyard... dandelions, buttercups, paintbrush flowers, cat mint flowers, lemon balm leaves, clover leaves, blueberry leaves, strawberry tops... added with veggies from the store and seeds all mixed in with his vitamins. He's a spoiled lil uromastyx.
Here is his setup... he'll get a bigger cage once he gets bigger but this 30 gallon seems ok for him for now. He makes a big mess, the brown liner makes it so easy to clean up after him! I have since removed the fancy log because it just got in his way.
Dandelions are his favorite food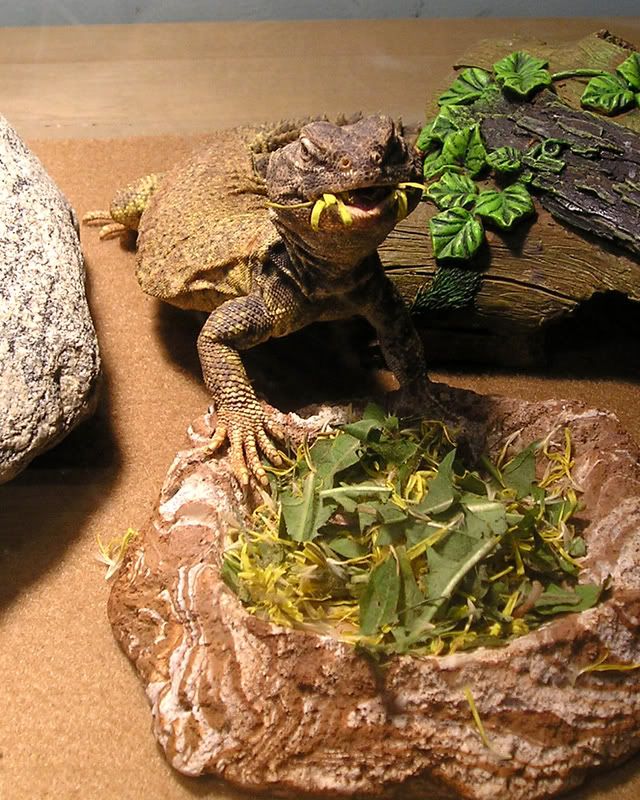 Out for a short walk on a hot day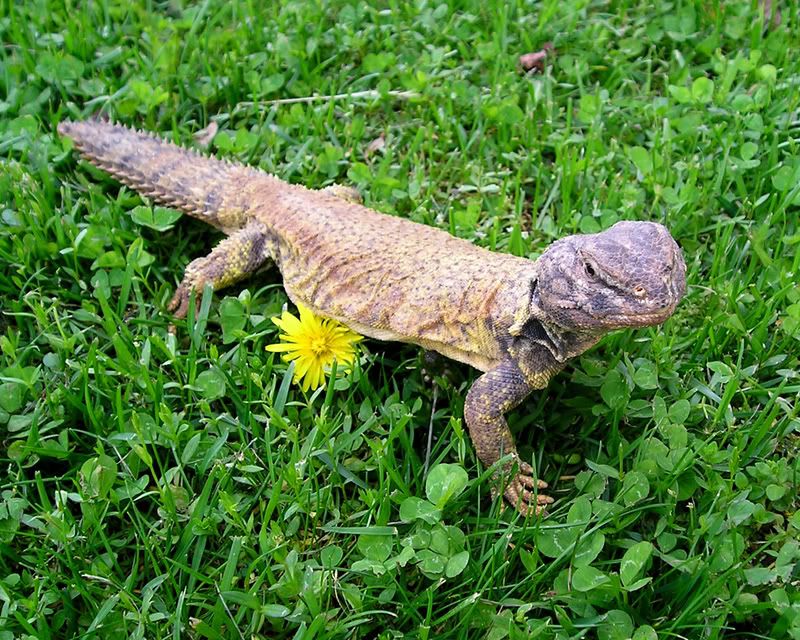 My all time favorite shot... munching on some really fresh flowers!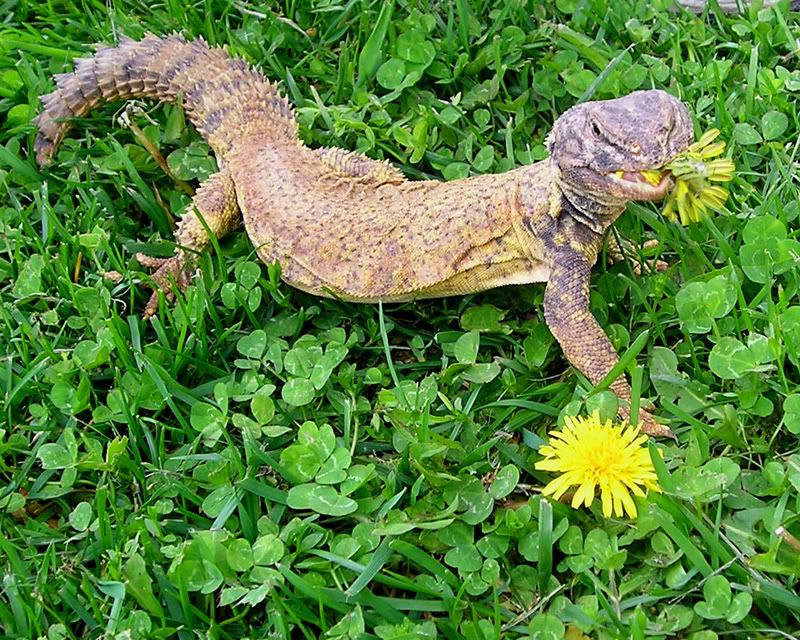 Just thought I'd share
A question though... are they supposed to be wrinkly or should he be more plump? I dont think he was fed enough at the pet store... he's got quite an appetite so I'm not worried about him getting up to par though.