Joined

Dec 20, 2006
Messages

225
i believe my Avicularia sp. (wild caught - sub adult) i bought from arachnocon is dying.
i saw it lying over its waterdish this morning when i got home and i put it in an icu. it has white strands coming from its mouth and its all over its body. i can't pick it up to get a look at its underside because its movements are very jerky and its body is somewhat stiff, i don't want to put it in anymore pain than it already seems to be in.
these are the best pictures i could get.. i'm guessing its an internal parasite of some sort.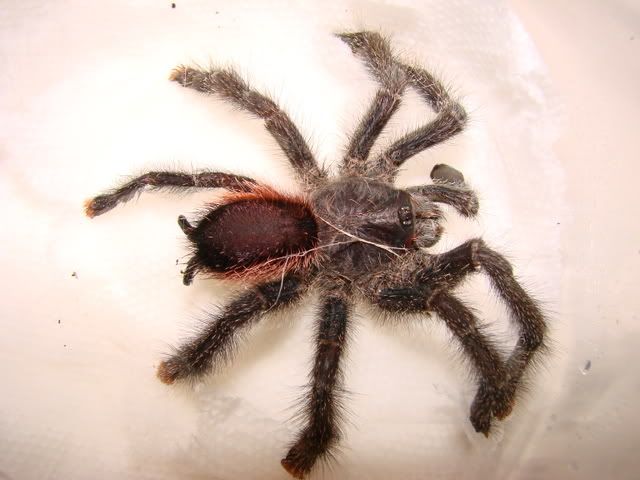 my question is should i just put it in the freezer? i really don't think it has a chance of surviving and i don't want it to be in pain, i just need a second opinion before i do it.
thanks.