Joined

May 1, 2004
Messages

2,290
I finally found a pair of pink-phase Western Coachwhips(
Masticophis flagellum testaceus
) yesterday at the SC Exotic Animal Show in Columbia, South Carolina. I've had normal tan Westerns and Eastern Coachwhips for several years, but no luck in finding any of the pink or red ones until now. They aren't as bright pink as some I've seen, but they still stand out pretty well. The male is about five feet long, and is less brightly-colored than the female, and has a deep scar in the center of his head that shows up dark. The female is about six feet, and more colorful than the male, with a slight stumpy tail. Most, if not all, adult wc Western Coachwhips exhibit some degree of scarring, from predators and quite often, from PLANTS, since cacti can really do a number on a snake(or a person).
This is the female: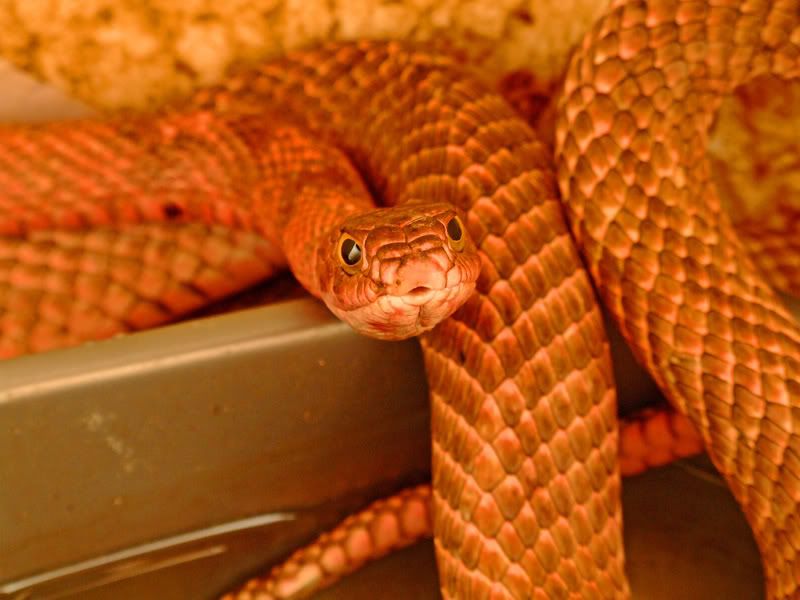 Here's the male: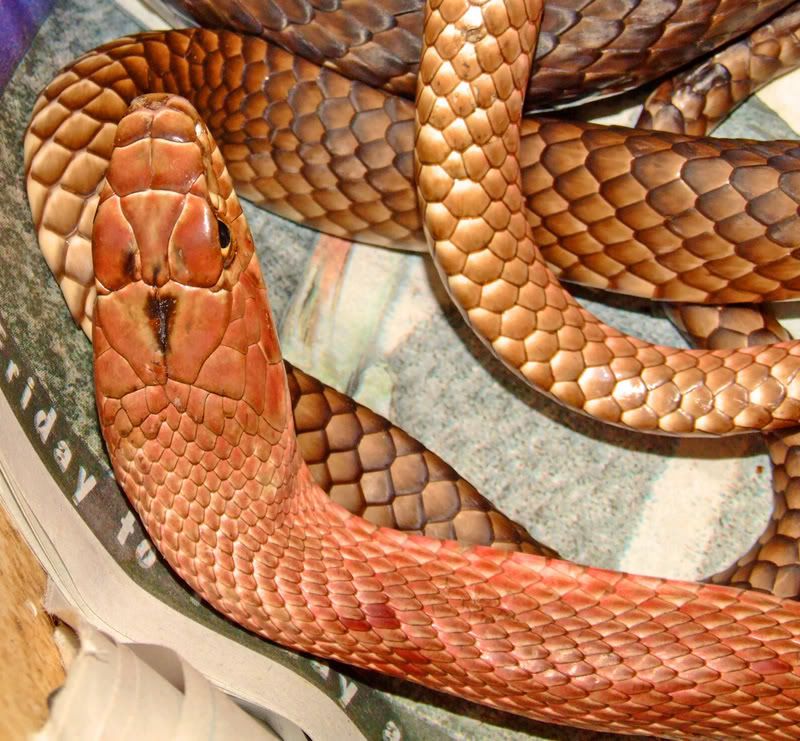 There were several normal tan-phased Westerns and some nice Easterns at this show, as well as these pink ones. I also bought a seven-foot Eastern male, but he's in deep shed at this time, so I'll have to wait until he changes clothes before I post a pic of him, lol! It's ashame that
Masticophis
has been so overlooked as a pet Colubrid genus, due to an undeserved reputation for being vicious and difficult to keep. They are by far my favorite genus of reptile to keep, and I would love to see more folks breeding these in captivity instead of simply thinking that the only thing they're good for is food for captive cobras.
pitbulllady