Joined

Dec 11, 2008
Messages

1,661
There are many different ways to house a tarantula, but my absolute favorite way is to surround them with plants. Natural wood also adds a little something extra for me too. The tank that is featured in these pictures now has its 3rd occupant and it was bought mainly because we wanted to have a T in the tank, not just plants.
It is an overkill on space for it, but it has plenty of hidey holes and suitable shade to set up shop. It has not settled in, so no web yet.
I know there are others here on the forum that feel the same and I hope you will share pics of your plants as well.
I would love to see what others do with their plants and how their Ts' interact with them. So, please share!
This is a very established tank, so the plants have had time to go wild and send down roots.(literally) I went a little macro crazy on it this morning, so there are quite a few pictures in this first post. I hope you don't mind. The plants in it are pothos and wandering jew, the wood was gathered from our woods. Mr. Gone(my husband) is mainly the one responsible for this beautiful tank, but I help on occasion. He is the plant guy.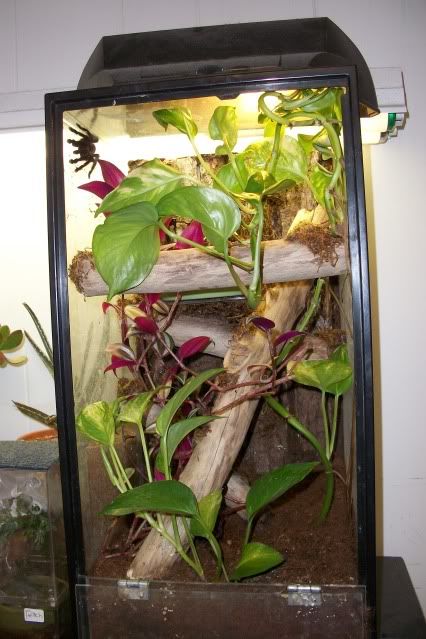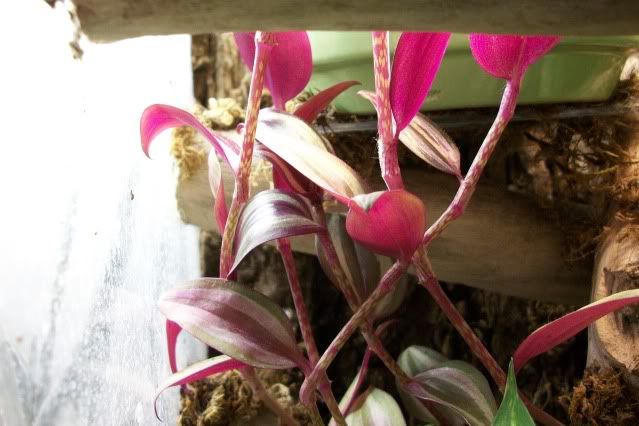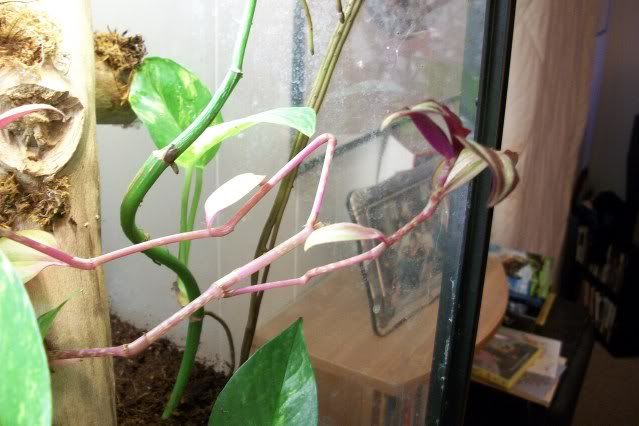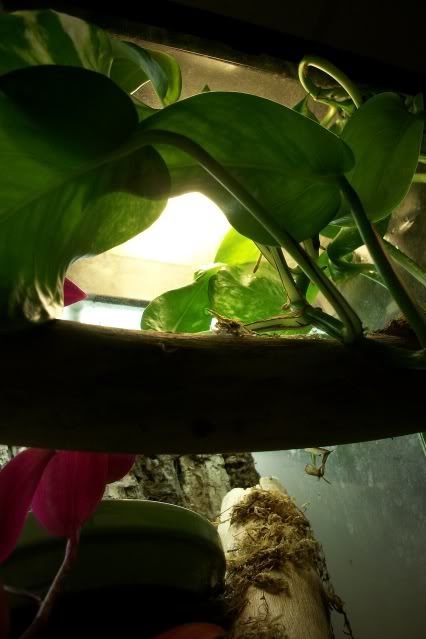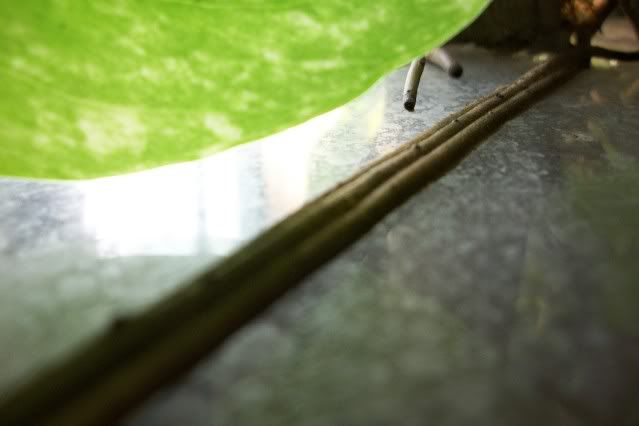 Last edited: