Joined

May 1, 2004
Messages

2,290
No, not the Rattlesnakes....OR the professional Major Leage baseball team from AZ, but these guys,
Nerodia rhombifer
, aka Diamondback Water Snakes: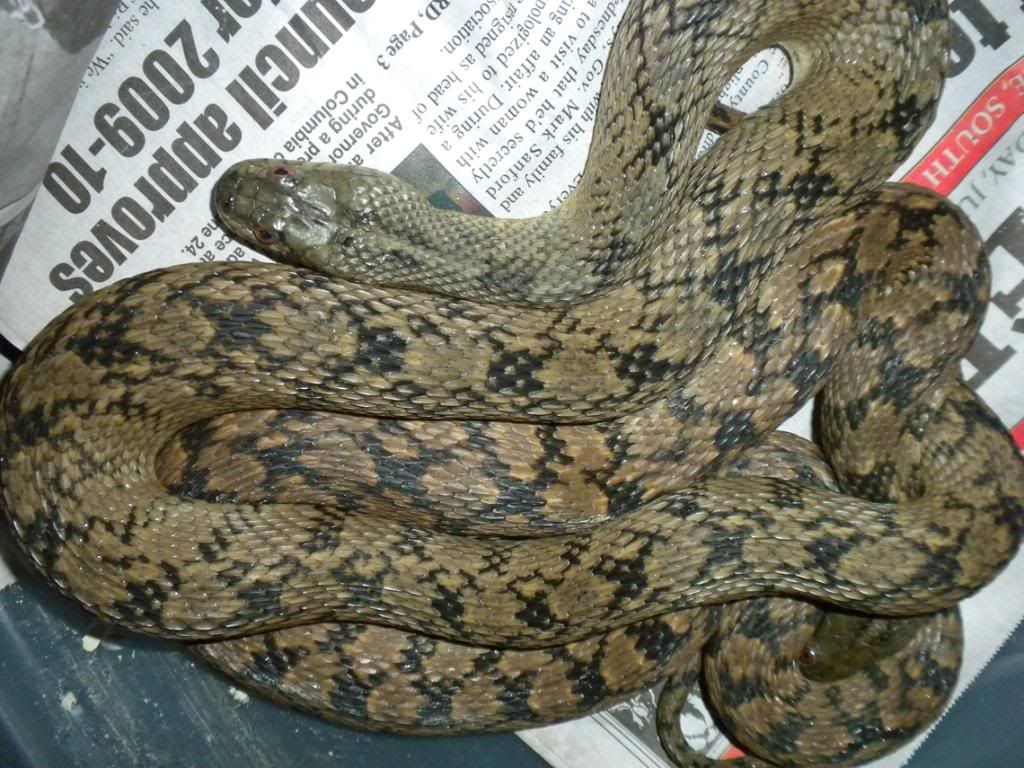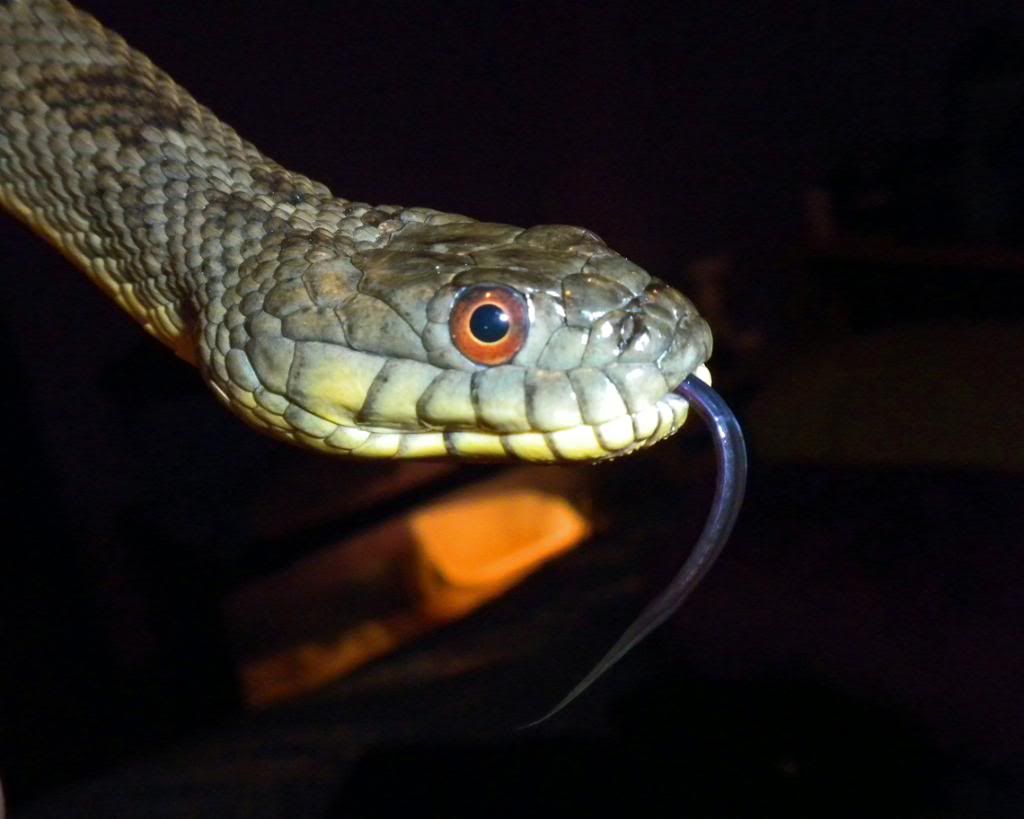 I picked up this captive-bred '08 pair from a seller in TX on Faunaclassifieds, and they arrived via FedX today. They are still a bit scared and flighty, which is understandable considering they just went half-way across the country in a cloth bag inside a box, but if they follow the typical Water Snake pattern, they will quickly settle down. The male tagged me once, then seemed rather puzzled that this didn't get the expected reaction, and the female musked me pretty good, but I've handled them both since without either getting bitten or skunked. They are between 2 1/2 and 3 feet right now, with the female being slightly chunkier, which is normal. The male has a really nice green tone to him. They are rather odd-looking snakes, like the Brown Water Snakes(
N. taxispilota)
, with those red, somewhat bulgy eyes and funny-shaped heads, very different from Bandeds and Northerns and Red-Bellies. I would love to have at least a pair of every species of North American Water Snake that's legal to own, and this isn't a species that is often seen for sale, especially not here on the East coast.
pitbulllady