Joined

Jul 28, 2007
Messages

1,139
How I made my Grammostola pulchra grow quick
NOTE: I am editing this first post due to the wording being misleading. Thread is not about a Myth. Rather its about how I got my Grammostola pulchra to grow rather quicky and the methods I use to achieve this. Many would like a nice big black spider and if this is you read on.
Thank you.
Since its almost officially a year, I wanted to write this.
The G. pulchra has gotten really popular in the past year. And I have read many threads where they state the pulchra is a slow grower. Some even want to get large ones just so they dont have to wait the so called "Long Time" to see the gorgeous black coloration. I have gotten many PM's asking how I get them to grow quick as well. Well now that I have some documented proof for the past year of owning one of these beauties, I feel I should educate with proof with this species.
After seeing this hopefully many will now see that If presented with optimum circumstances, you will get optimum results. And by optimum I mean really warm temps and plenty of food. (All my T's has this luxury)
Our journey takes us to when I bought my G. pulchra as a 1" specimen (along with 2 others) on September 1st 2009. We will concentrate on just "Elvira"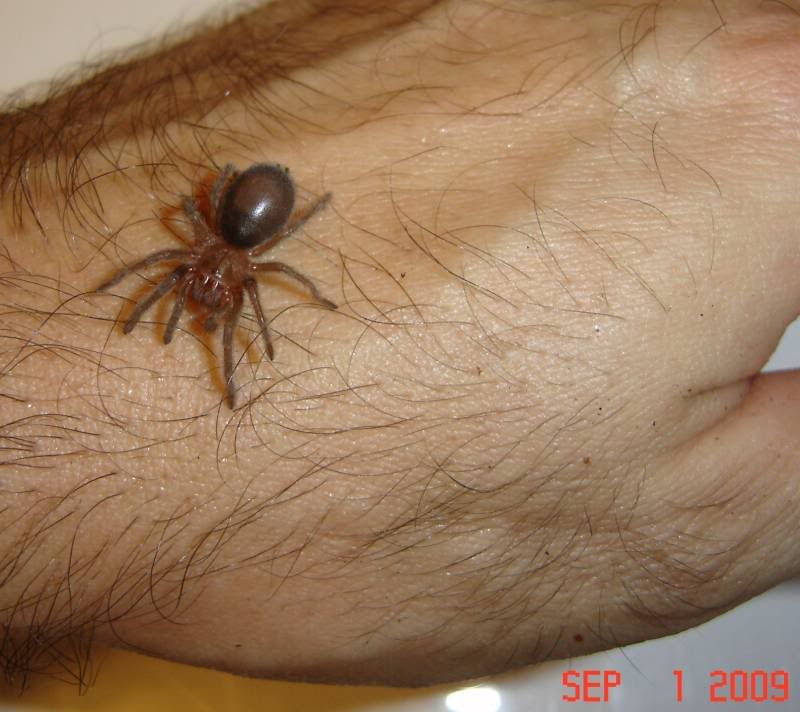 Molt that proves she was only 1"
And here she is Today with the last molt of a one year period.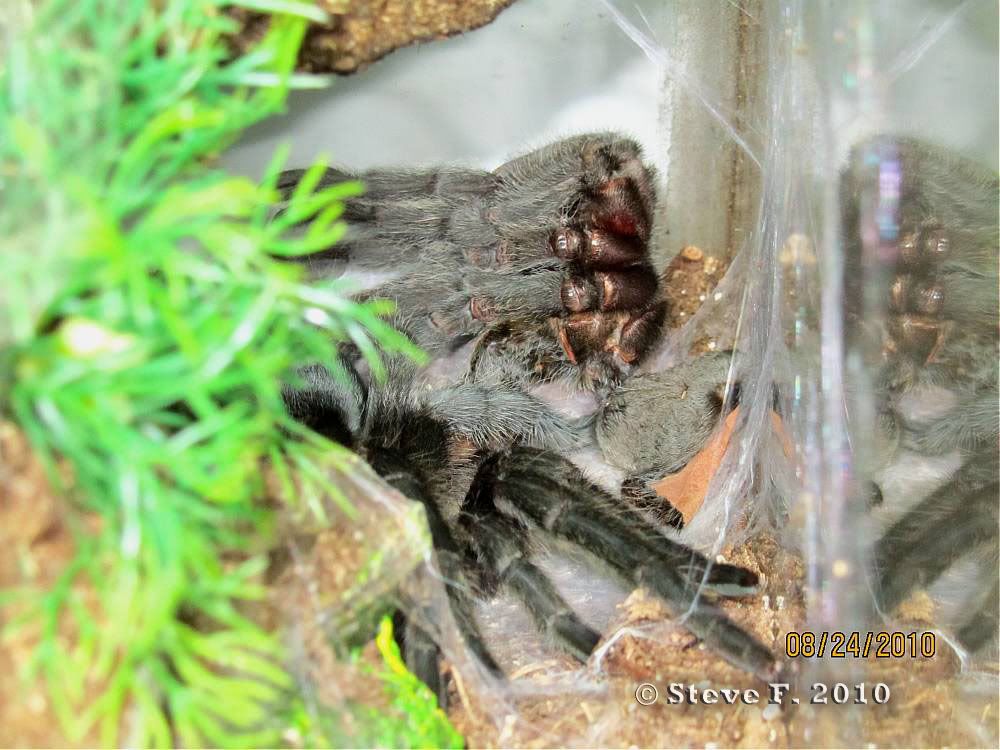 Heres her molt schedule to date.
Received 09-01-09 1"
Molted 09-07-09
Molted 10-10-09 Sexed Female with Microscope
Molted 11-14-09
Molted 12-29-09
Molted 05-9-10
Molted 06-25-10
Molted 08-24-10
Now
I cant disturb her to get the official size but I'm going to improvise. Here is a picture of her molt before this current molt. 4" legspan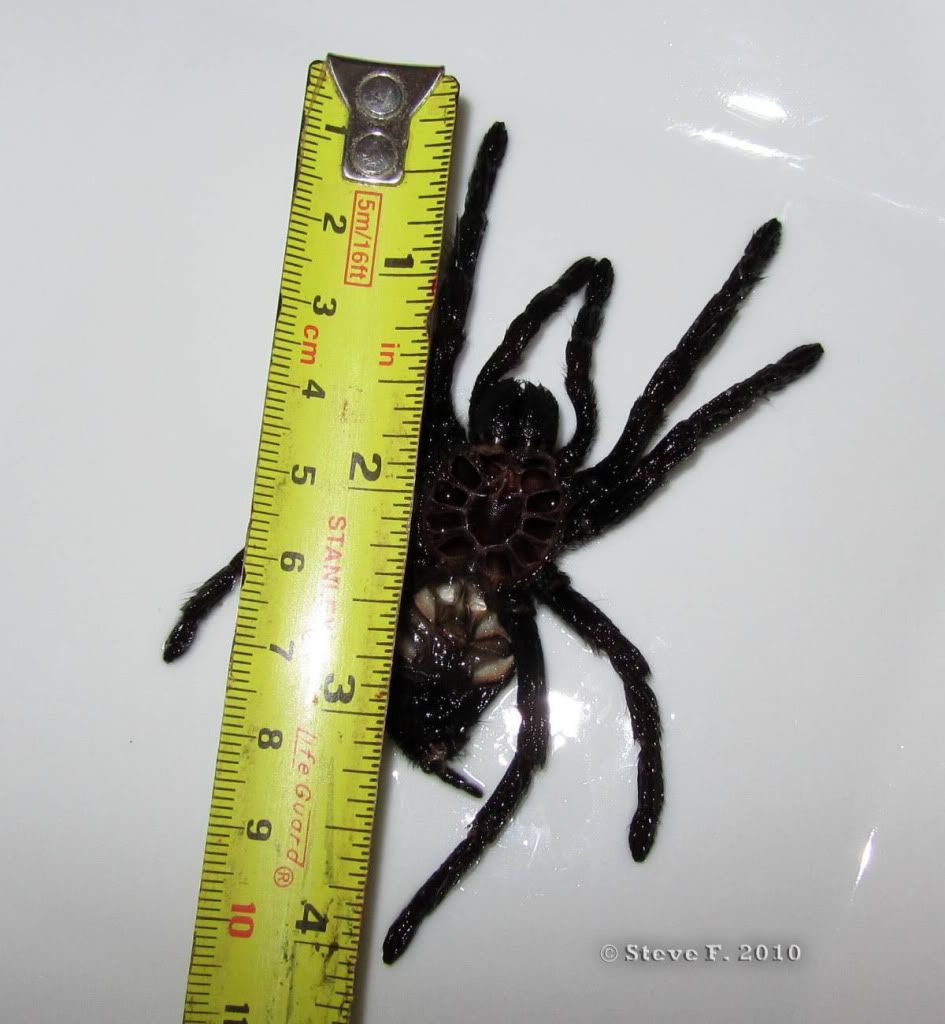 And heres her most current molt size. (Today) 4.75" legspan (Ball point pen for size reference as well)
Now using those two molts I see she grew .75" SoI will automatically say that she is now about .75" bigger than the last molt currently which makes her 5.5" legspan.
She grew to 5.5" in just one year!!!
Hopefully this will show others that the G. pulchra can grow quick . Its that the conditions they are living in represent their growth rate. This holds true for many species and not just the G. pulchra. I chose this species to show this due to its popularity in the past year.
Last edited: