Joined

Dec 2, 2003
Messages

841
My grandfather and great grandfather used to do alot of hunting in Africa, and Asia. My grandfather has a large collection of their trophies. He showed them to me the other day, so I was able to get pictures. He calls the display room "The Dead Animal Room", lol.
As a disclaimer, all of the trophies shown are very old. Most from around Hemingways time. When these animals were taken, it was completely legal. I do not, and my family does not, advocate the hunting of these animals anymore. While I know everyone is entitled to their opinion, keep in mind the light of the times. Attitudes about hunting and animals have changed since then.
Im sharing these pics because most of the stuff is really really cool. Its not something you get to see everyday. There were more in our collection, but alot of stuff was donated to museums as they are becoming hard to find. We kept the favorites, and the ones in the best condition.
This is a portion of the African wall. Those are real Elephant tusks, they weigh about 100lbs ea. The mount in the middle is a greater Kudu, and above it is a lesser Kudu. The beautiful ones with the long arching horns are a type of Oryx. There is a wildebeast in the upper right hand corner.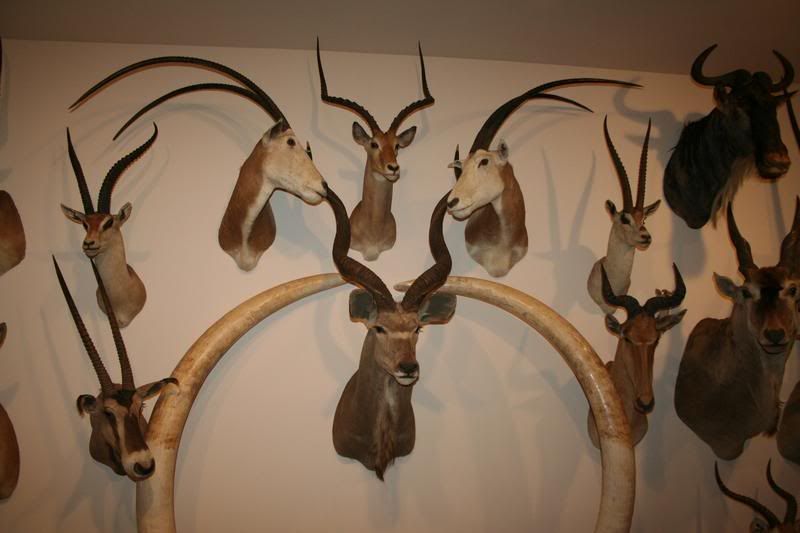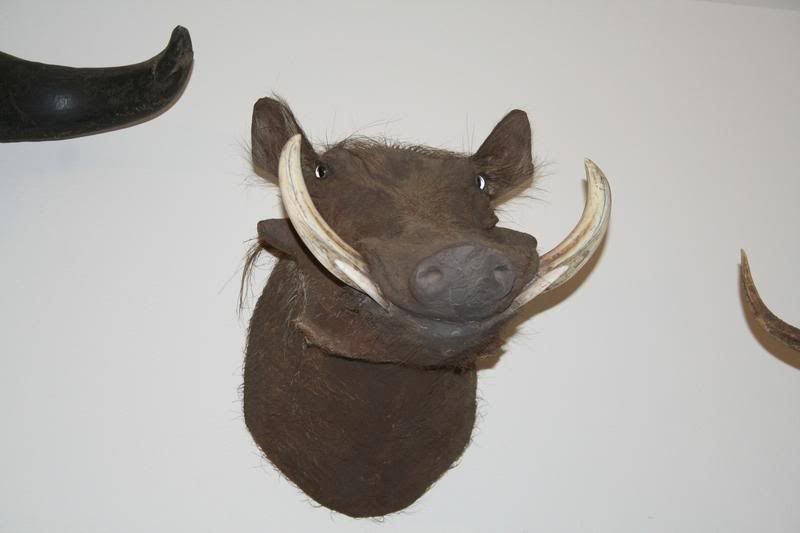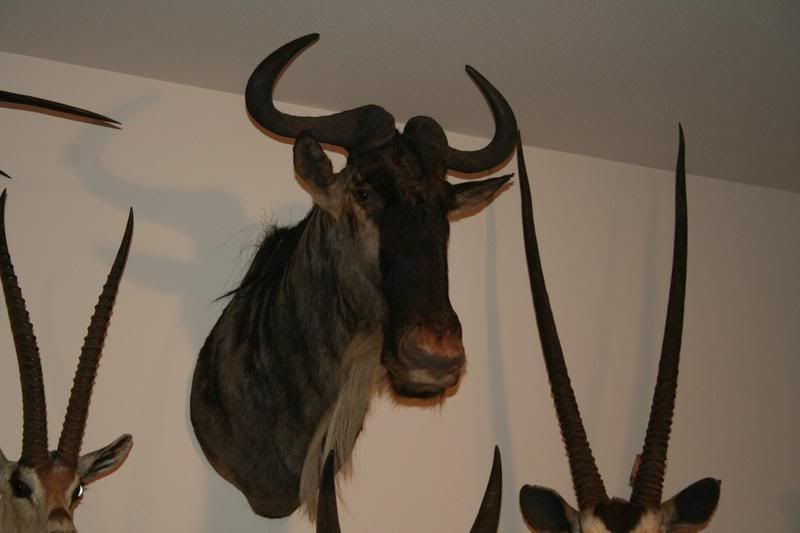 More African antelopes. Unfortunatly, I dont know all of the names.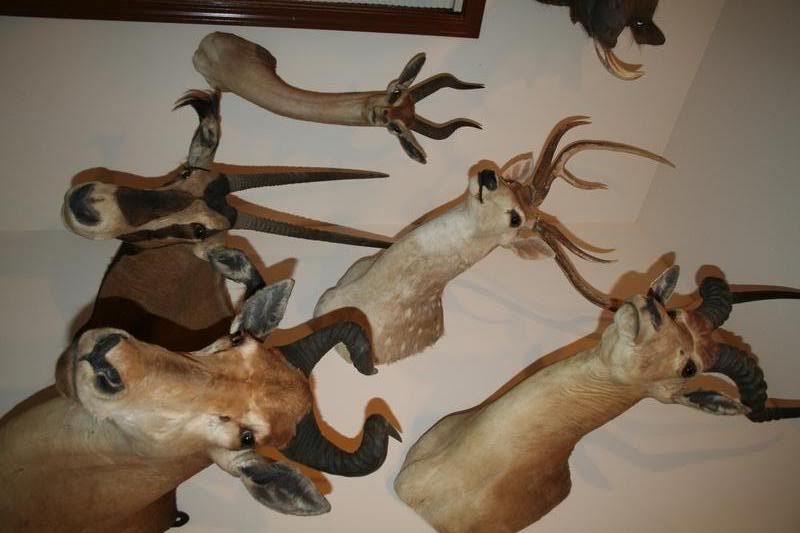 Here are more Africans. The black Rhino in the first pic is #2 in the Safari Club Internationals record books. My grandfather shot it when he was 30 years old.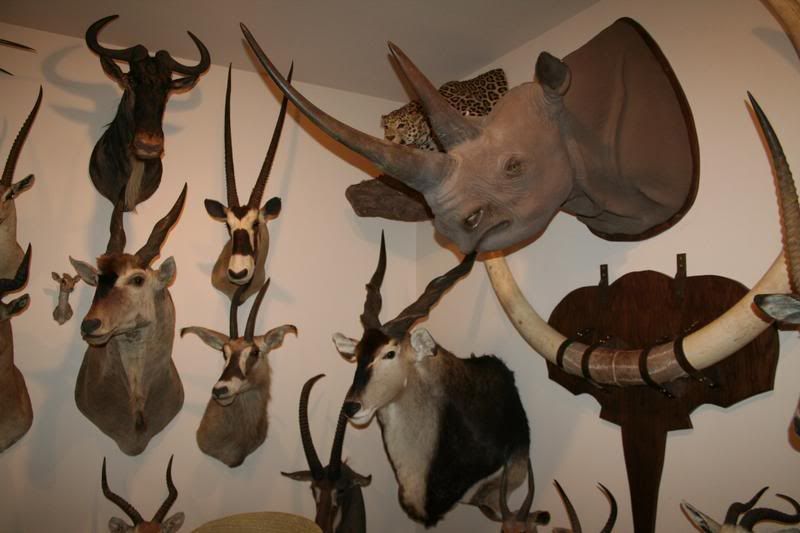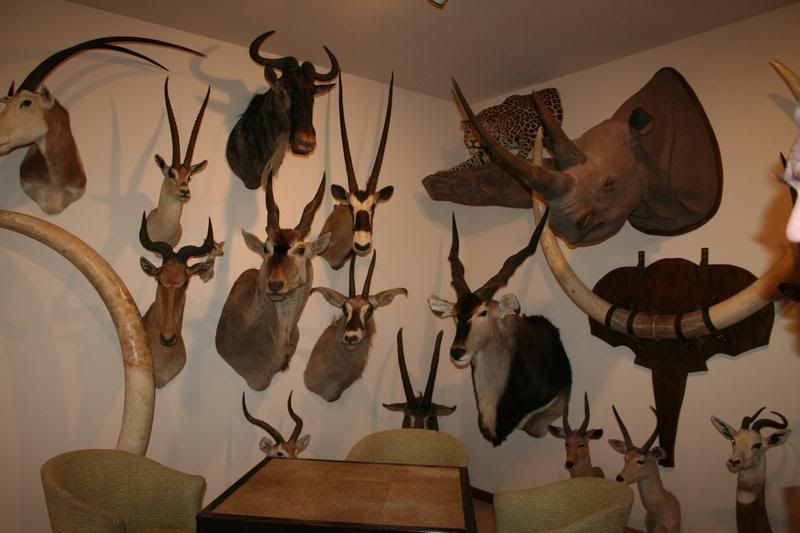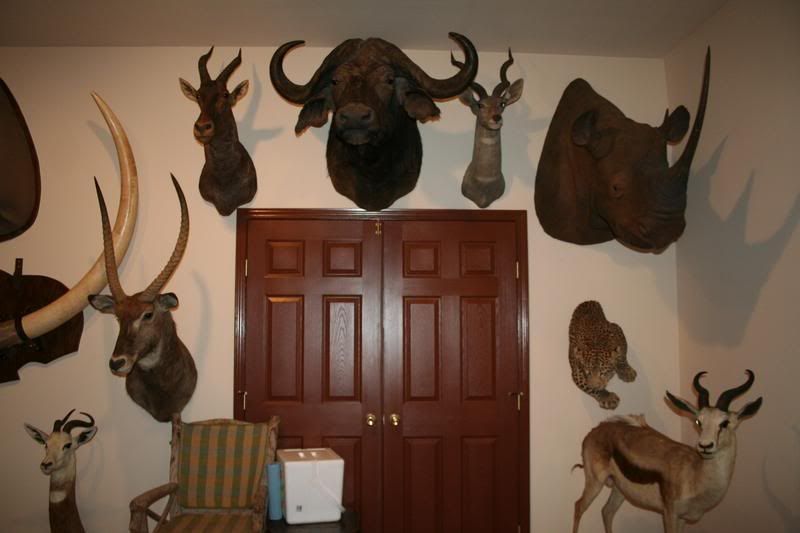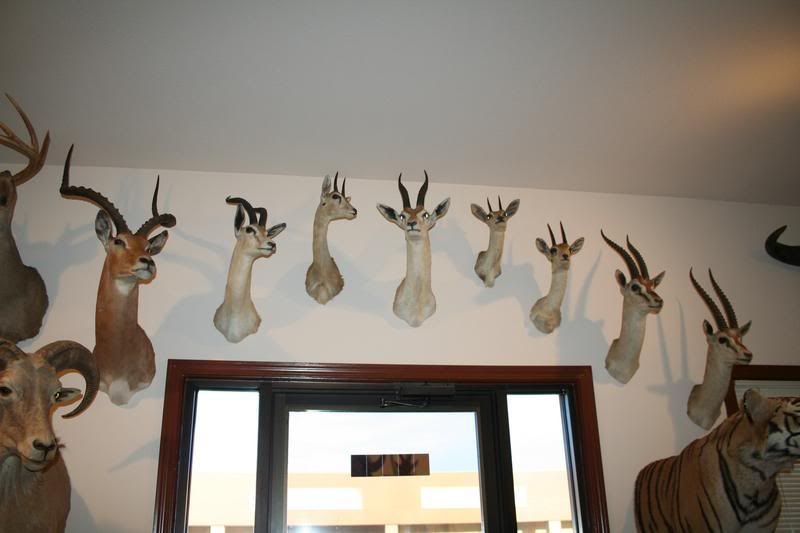 More of the record book Rhino. Its a really beautiful animal.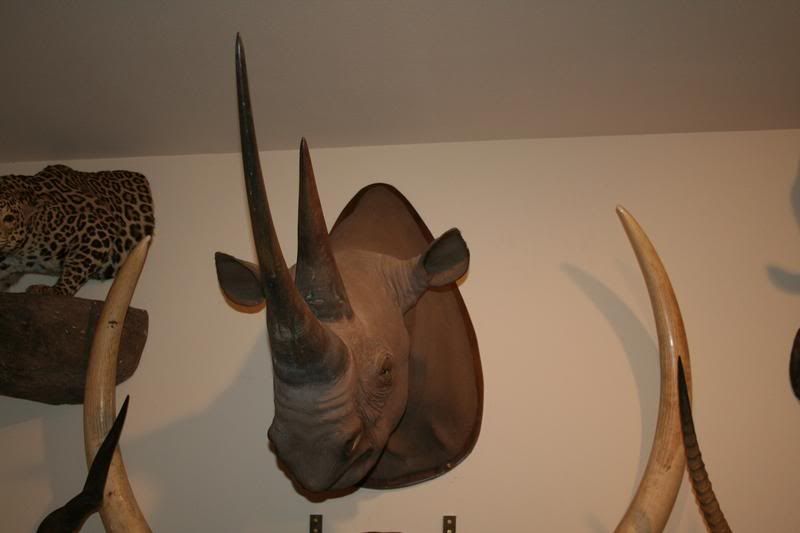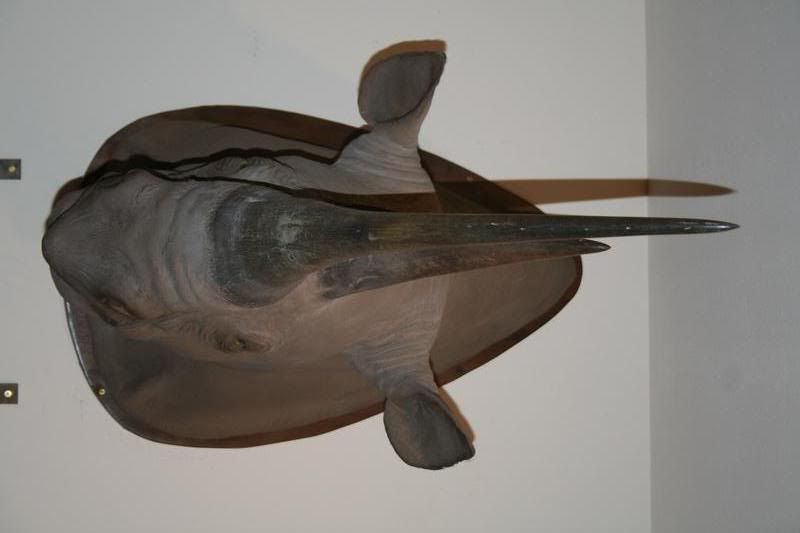 There are a few things from Asia. Most noticably this tiger.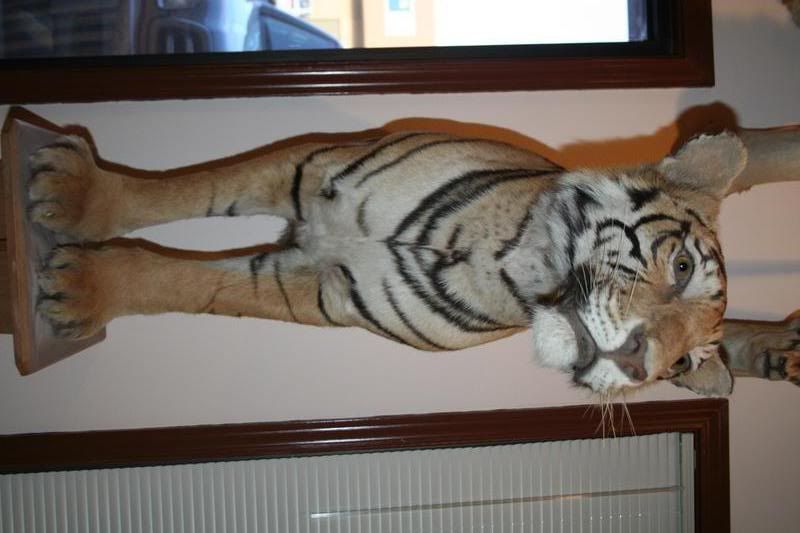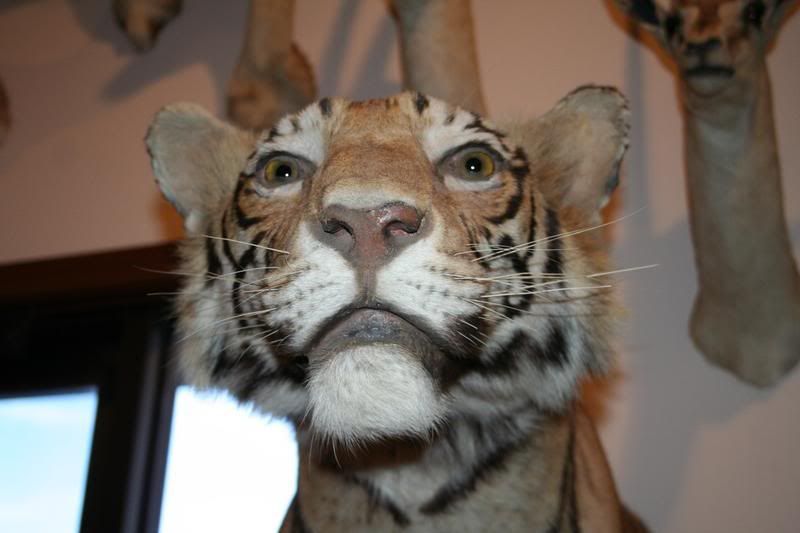 This first pic is of an Asian leopard, the second is an African leopard. You can see the differences in the rosettes.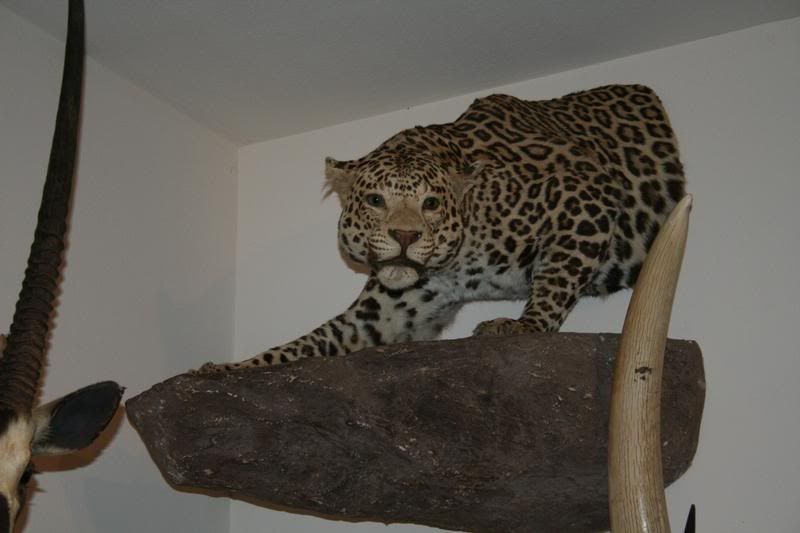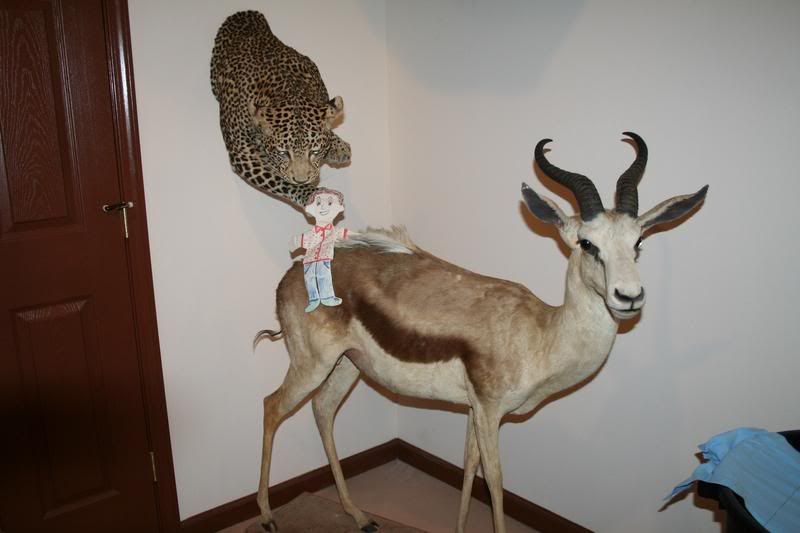 This is some of the North American trophies. The larger of the bison was shot by my great grandfather. The elk is my grandfathers, as are most of the deer.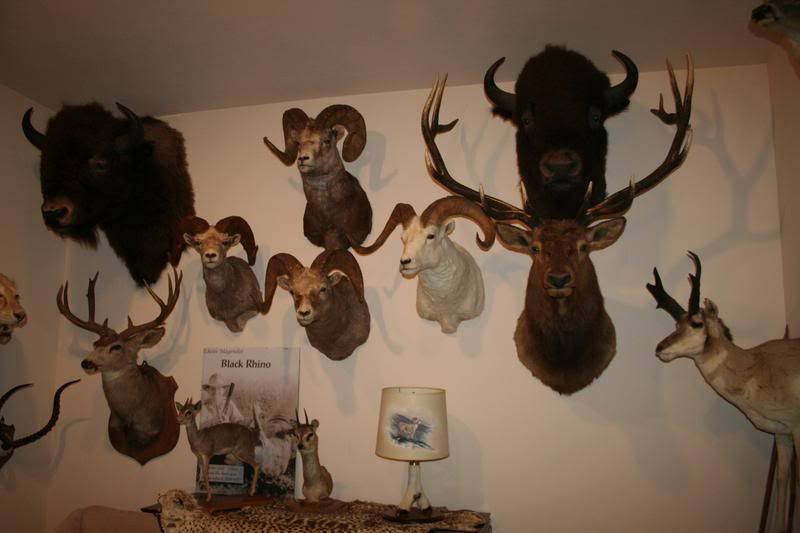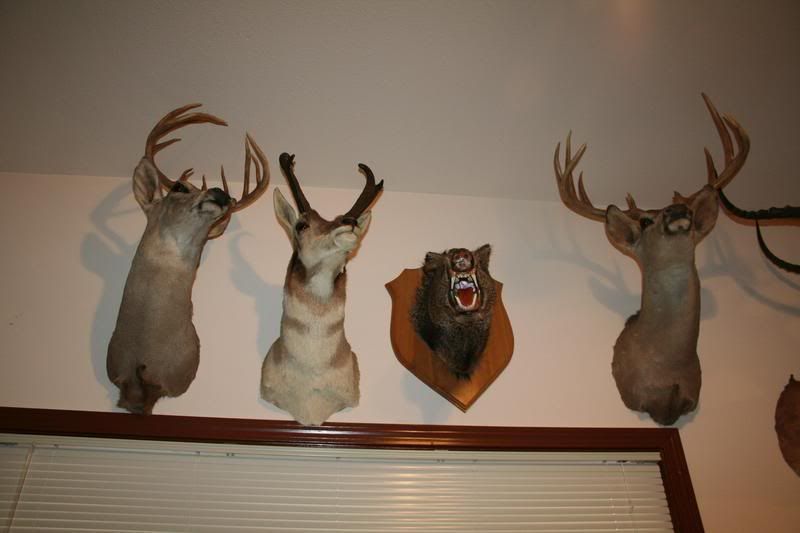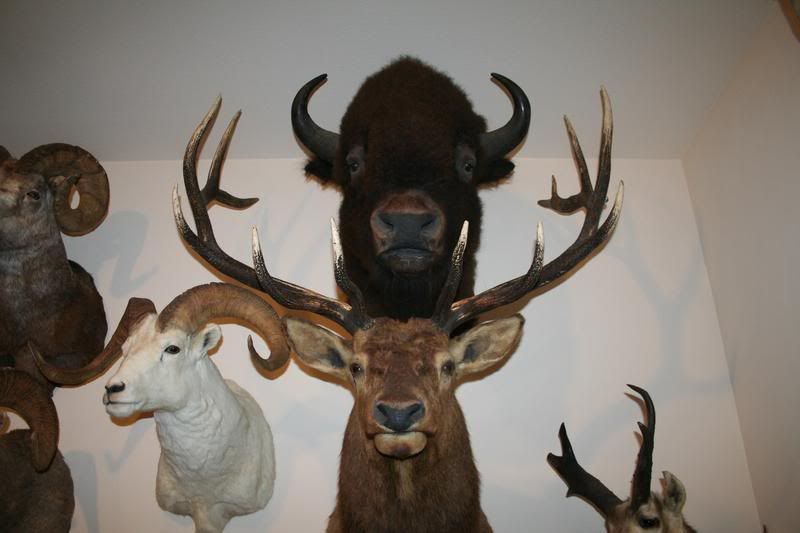 And finally, we come to the polar bear. Its by far the most impressive animal I have ever seen. The mount is correct in size, and the animal stands over 9' tall including the 7" tall base it stands on.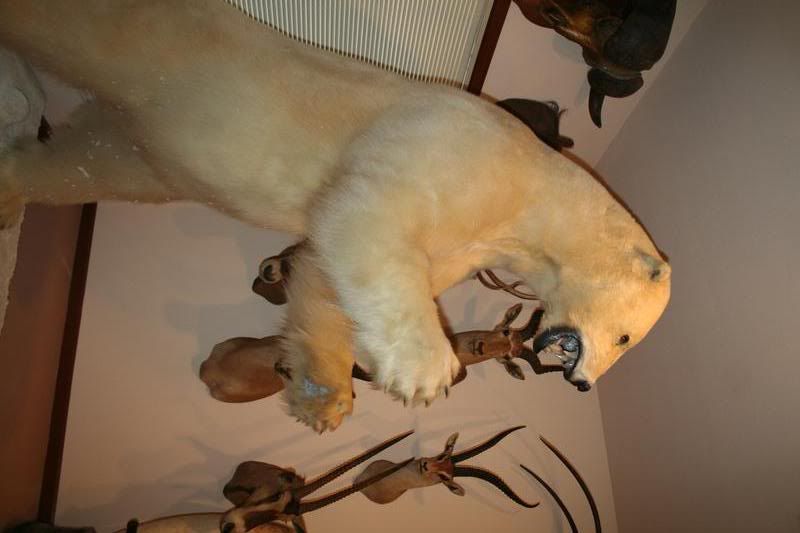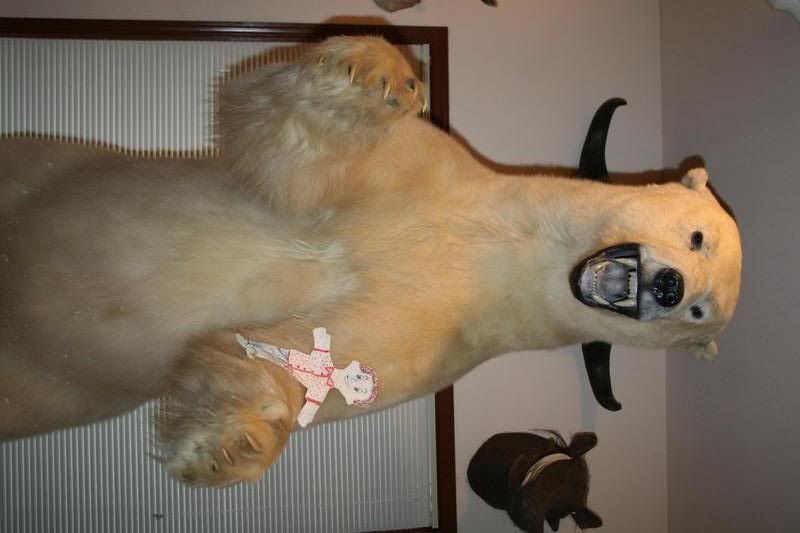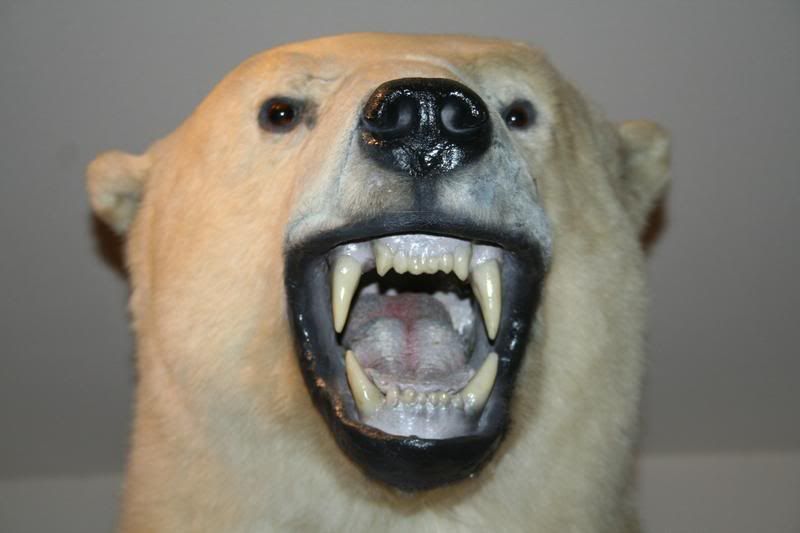 My friend is 5'11" in the boots. Isnt it amazing how the animal completely dwarfs him?!