Joined

Jan 5, 2005
Messages

8,328
Welcome to the cacolands. This is a name i have given to the wild lands above my soon to be ex-house in Rancho Cucamonga, California, USA. The terrain is somewhat rough as the land we hunt is the valleys between the foothills of the Angeles Crest Mountains.... i think. I get lost a lot, what can i say?
Normally i park in a housing tract that is being built (but will it be finished in light of the hiccup the Southern California real estate market is experiencing? i hope not, but we shall see...) and hike about 2 miles to the valley mouth. Buthus and Twirl both had off road vehicles so we did it the easy way
there is a water feature for most of the year. it is a tiny trickle or possibly dry during the hottest parts of summer... but a good little creak the rest of the time. Here is Mr. Buthus on the drain for the pond that terminates the water feature. The water sort of magically disappears into this drain.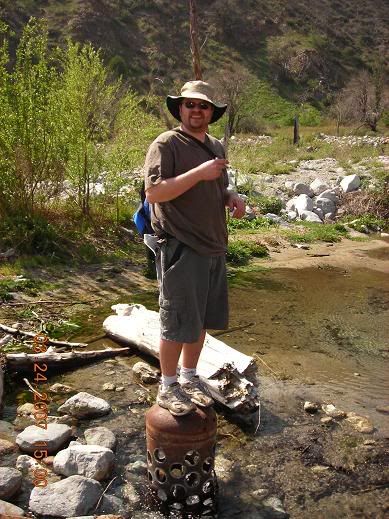 that pond is about 50-70 feet across. it is actually quite a large body of water for my experiences in the wilds of SoCA.
Here is a crappy in situ of the infamous water spider discussed in other threads, here abouts <add links later>
Along the waterway i captured pics of two butterfly/moth things. I think one is a butterfly (straight wings held open) and one is a moth (wings like a cloak)
zoom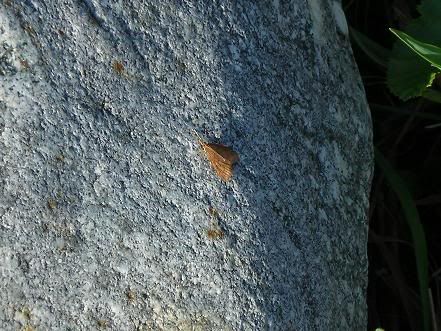 zoom
the first time i went to the cacolands all i found was a dead frog and a red frog. this time we found hundreds of frogs. i think twirl said they might be chorus frogs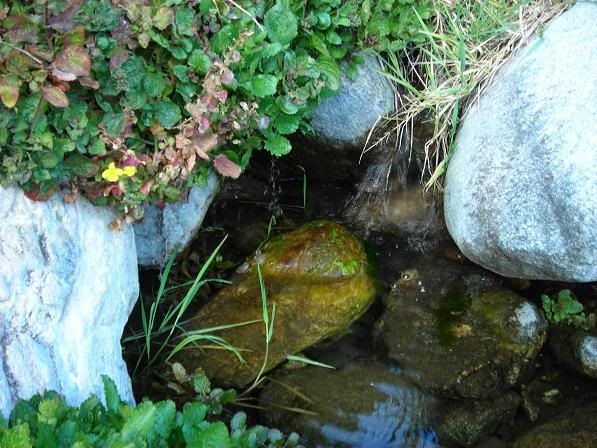 zoom
we also saw a pretty big tadpole. this guy was probably over an inch in the body and 3"/8cm long total (including tail thing)
zoom
speaking of frogs and toads (sort of)... i caught what i believe to be a toadbug. it is predacious, has forelimbs like the beginnings of a praying mantis, and honest to gods hops like a freaking toad! these are not in situ, but rather at my house in his new home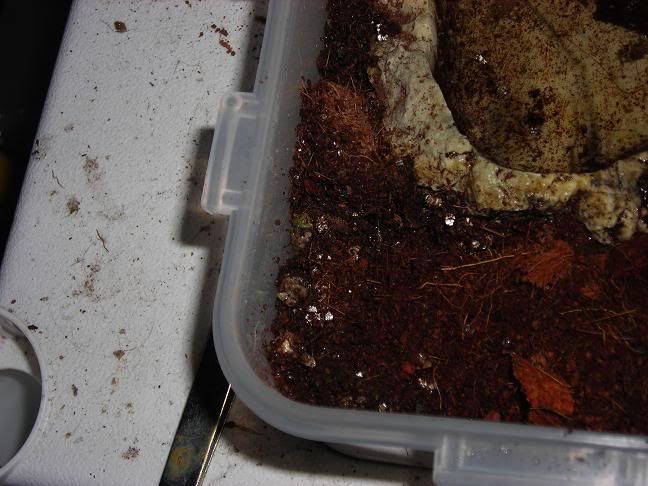 zoom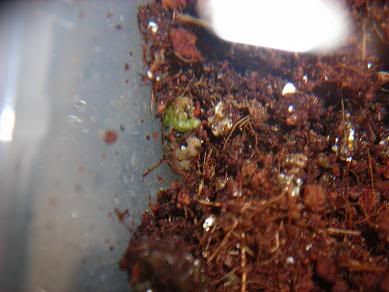 zoom
zoom
there were a number of bugs in and on the water. here is a tiny predacious water bug that i have always called water striders
zoom
buthus found a friendly lizard at the base of the western valley wall.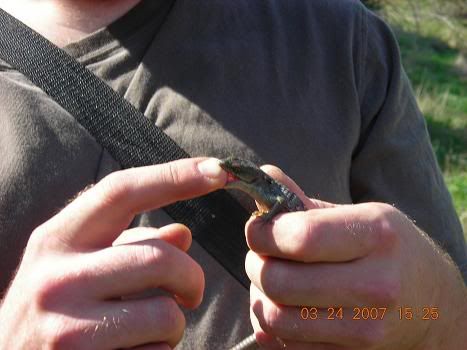 Though we tended to stay relatively close to the water we did do a little valley wall work.
zoom
the gents found both Scolopocryptops sp. and Scolopendra polymorpha up the hill.
From our elevated vantage point we could see what i am going to call the castle, because i like castles. We speculated, half jokingly, that it could be some old 1800's battle emplacement.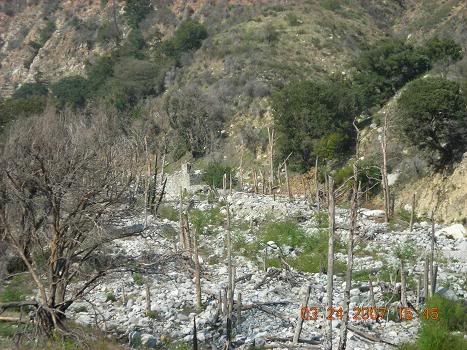 zoom
up close and with my memory turned back on, it turned out to be some kind of old public works project. there was actually an emplacement about 30'(10m) across the stream depression that mounted an ironwork bridge to the castle.
on the castle buthus found a large bee. i think he said it was a carpenter bee. now, i don't want to ruin your impression of buthus' manliness... but the bee *was* on its way out and not very active or coordinated when he grabbed it. all the centipedes and what not weren't.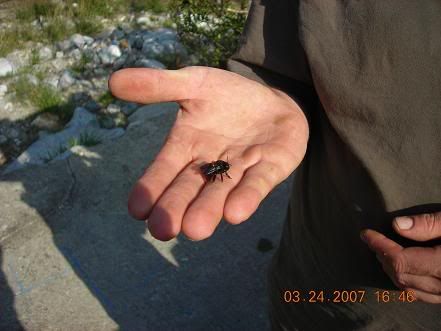 zoom
the castle had some old iron doors that vandals had removed and tossed aside. a very dark colored lizard decided to bask on one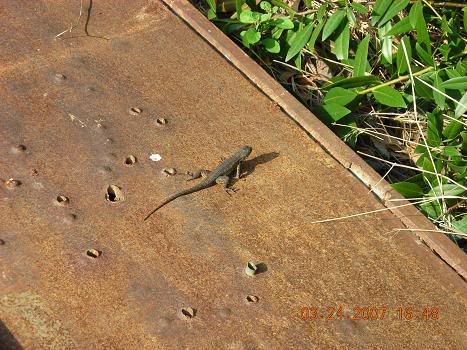 zoom
Finally, some scenery shots. I love the area i live in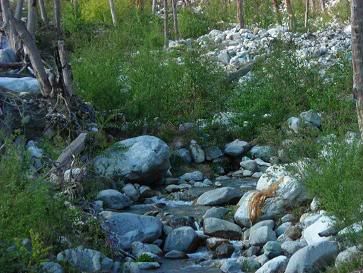 zoom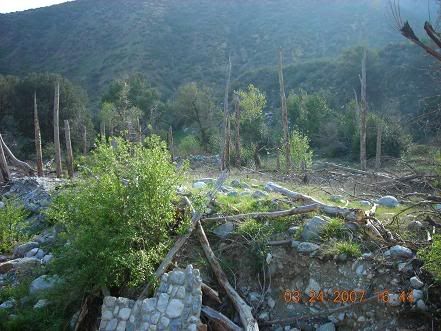 zoom
zoom
zoom
zoom