I decided to check out the new petstore in town to pick up some pinkies for my new baby Snow Corn. After looking around for a while, I saw that they had Ts in a display case. Saw this cutie & decided that she needed to come home w/me.
Meet Charisma: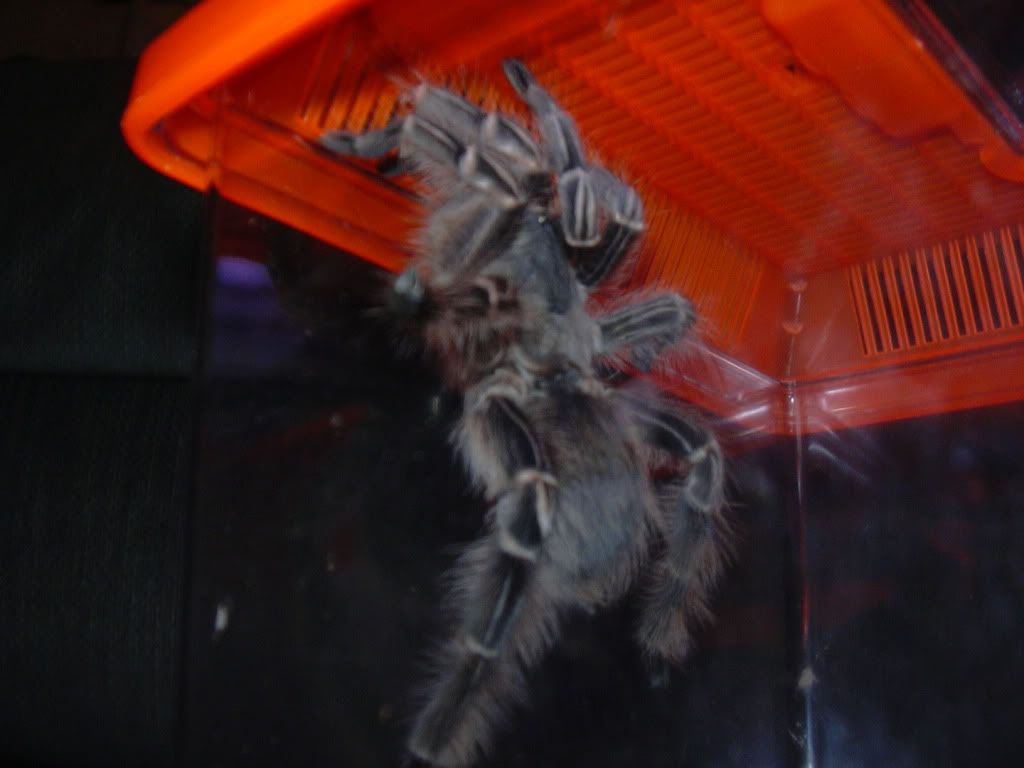 Figured since I started off w/a "pet volcano" (H. lividum), I may as well get a "pet rock" to go w/her...not in the same tank, just the same house. I'm just confused as to if she's A. seemani.
They had her listed as a "Pink Zebra", but I'm having trouble figuring it out. I know that "common names" are often misleading & cause confusion. Since there are so many knowledgeable T peeps here, I figured someone could help me out.
At least she's very visable. She seems rather calm, but did flick some hairs at the guy when he opened the top. I'm looking forward to getting to know her personality. It'll be really nice for others to see the T that I claim is in the tank.
There just aren't a lot of people who I can show those pics to. Hope y'all enjoy.