One of my L. bishopi made a sac!
These are the best I could do of her in her cup:
Proud Mama!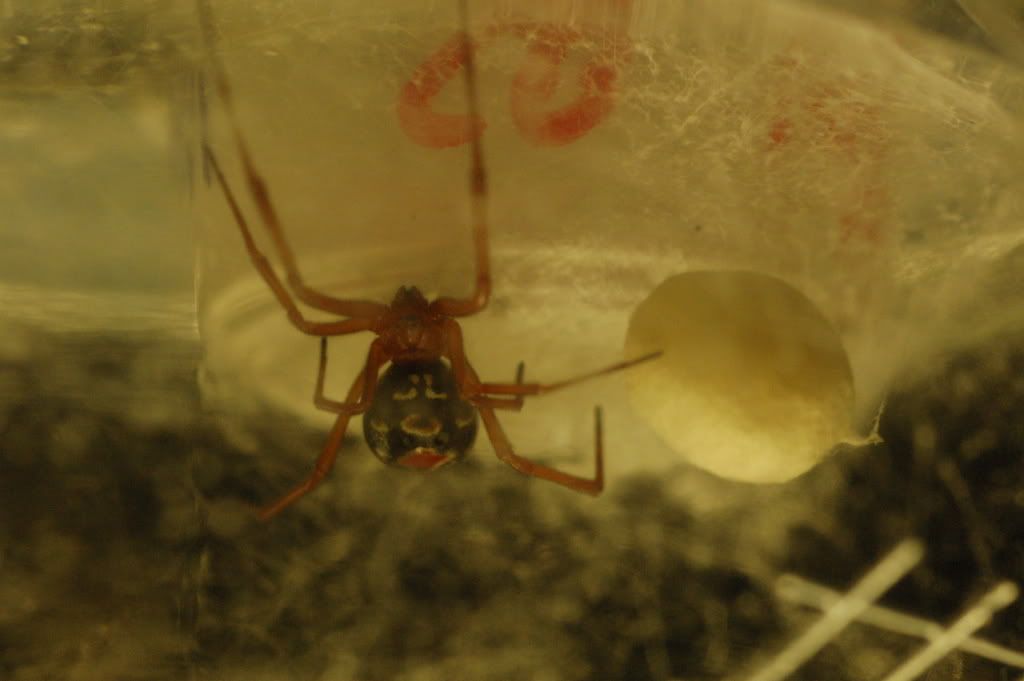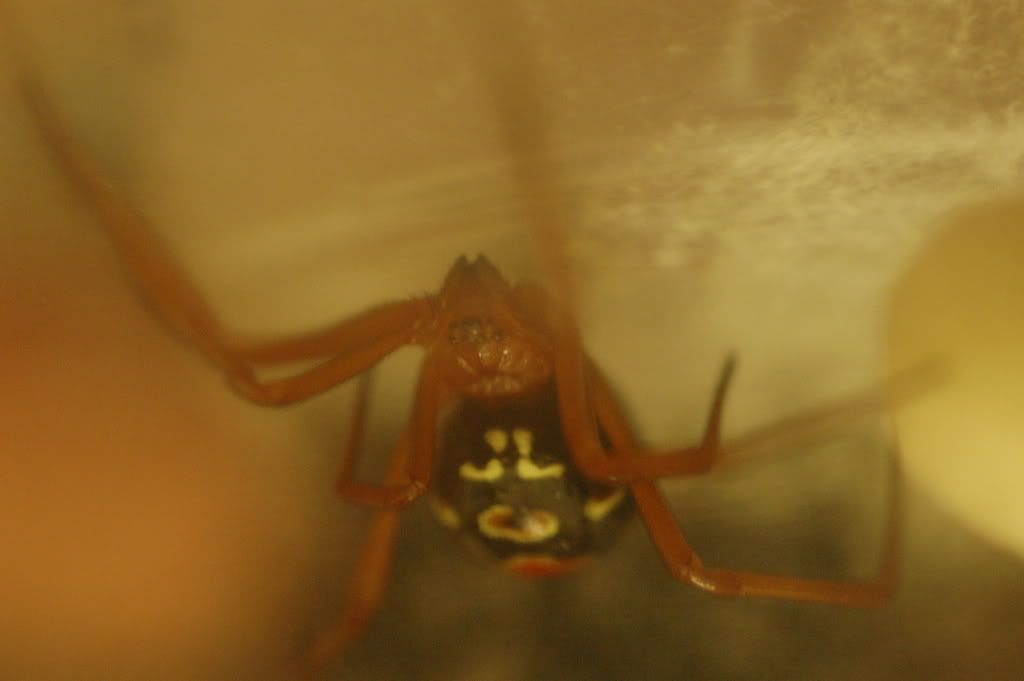 Here's more of a view of her setup: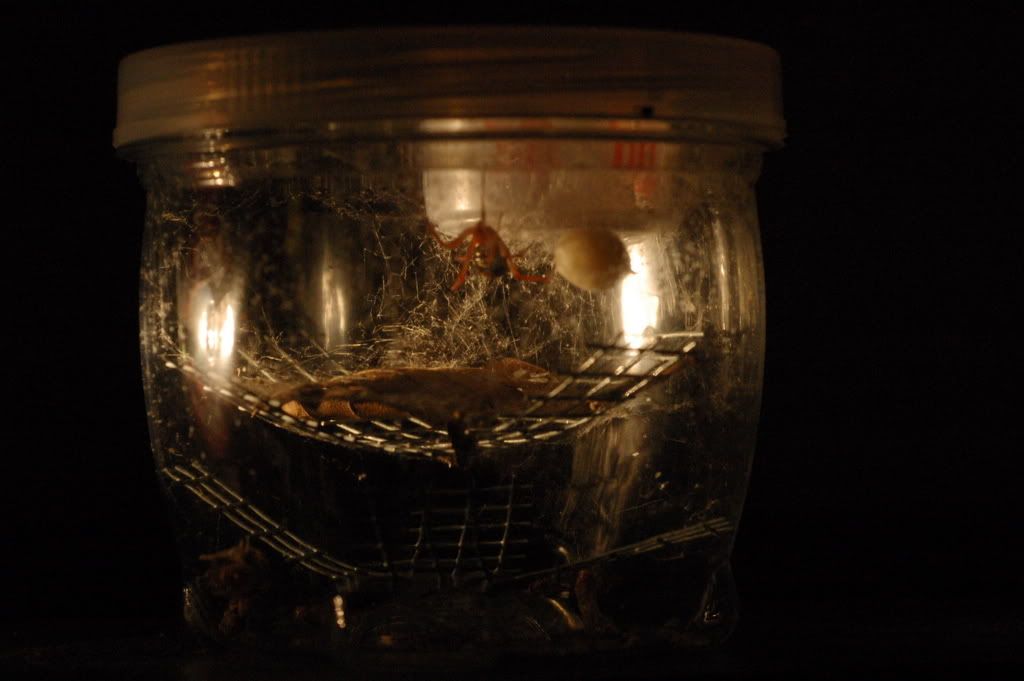 It's a slight modification of what I saw
spydrhunter use
. Instead of turning the male's cup upside down, I cut a hole big enough to set his cup down in hers, and cut a little door for him to exit his cup. You can just see it to the far right.
The girl is one I bought from Todd Gearhart and the boy I got from buthus.
Last edited: