Joined

Nov 22, 2005
Messages

344
So I set up a new apparatus to try and achieve a level of photography that is at least in the direction of approaching "Buthusness." This is the second and last pair of reds I will be able to breed from the first generation due to all of my males dropping like flies over the past 10 days or so. This guy hung in there and put on a good show for his lovely girl and my camera. Hope you all enjoy. I'll have to set up something a little more accomodating in order to get decent embolus shots like some other guys have already shot.
First, here is the lovely girl, Maquaila, before she met JaBron (that's
his
name):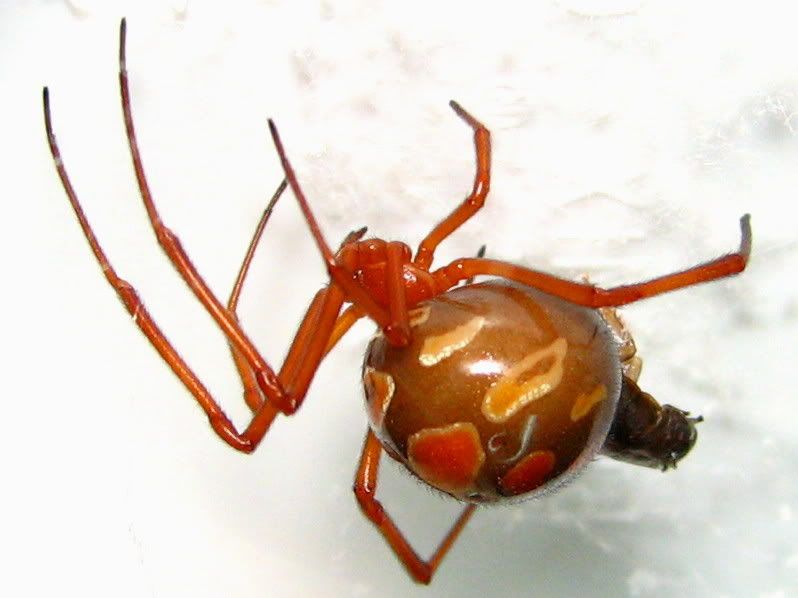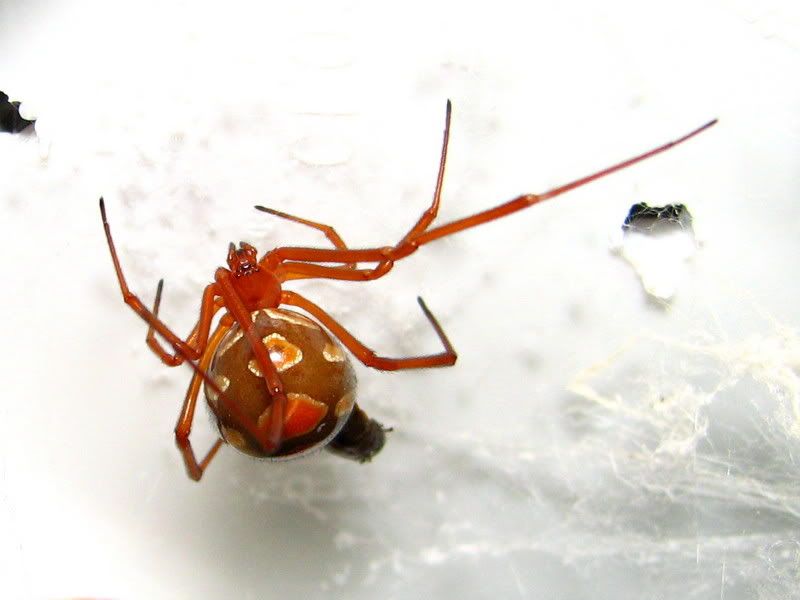 Here's JaBron himself:
The introduction: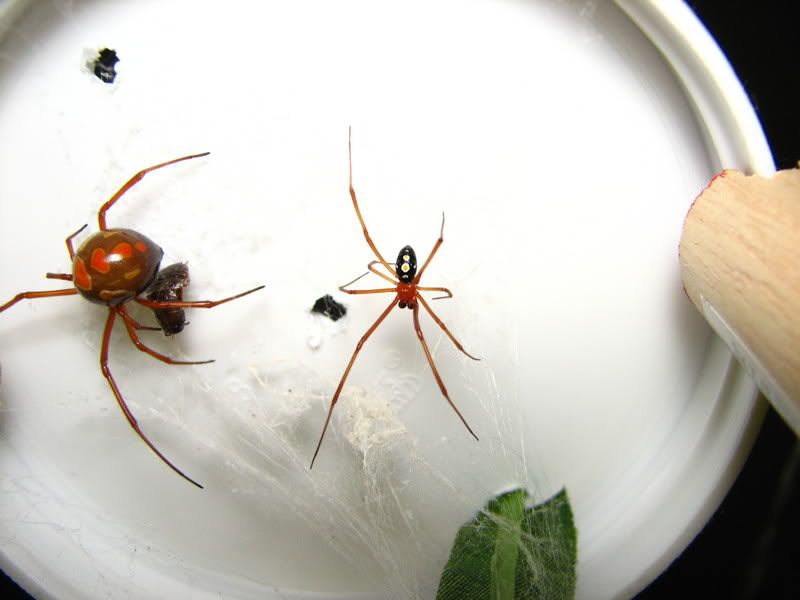 JaBron pimpin' Maquaila's crib: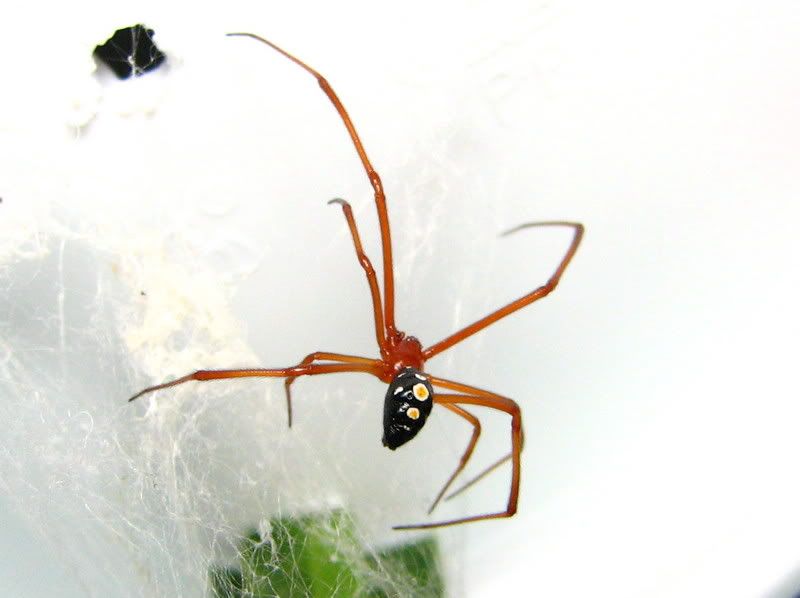 The approach (Maquaila wasn't very inviting the first 6 or 7 encounters):
JaBron's a pretty talented
Wrapper
...ha "wrapper", get it?!: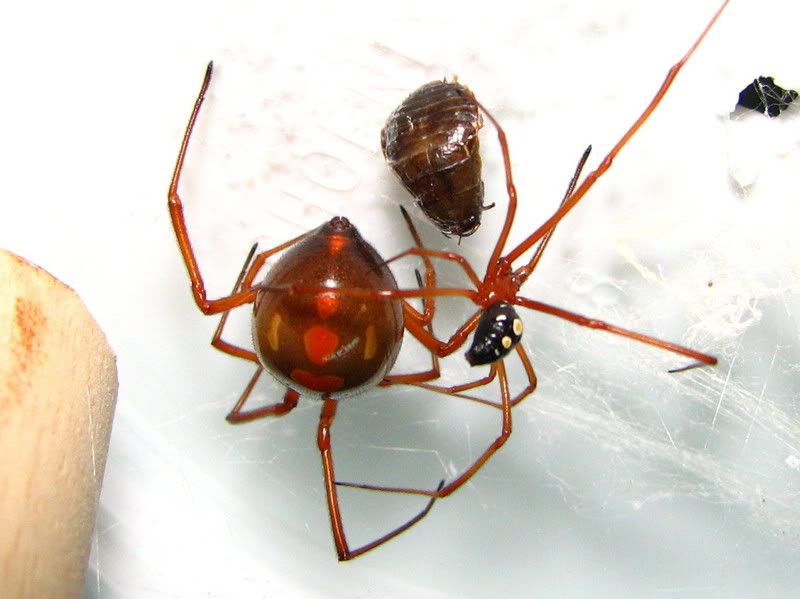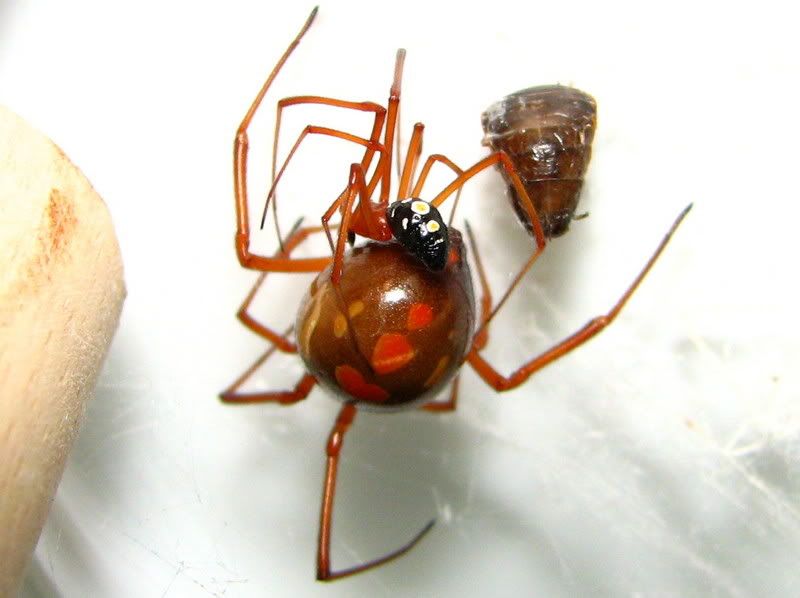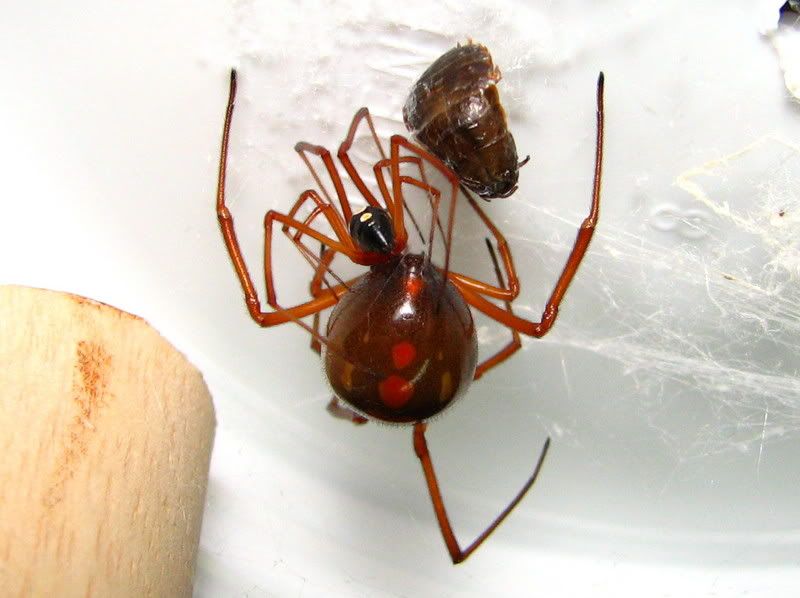 This is the only decent embolus shot I could pull off with this equipment: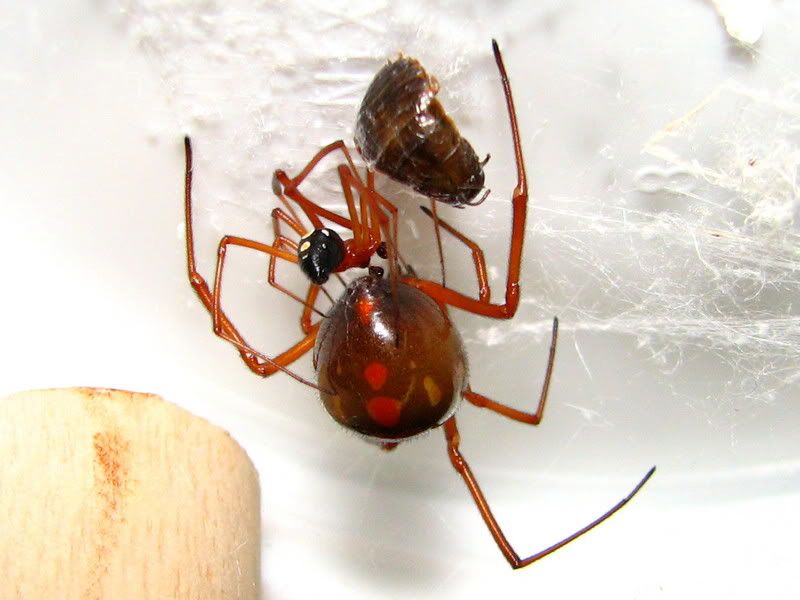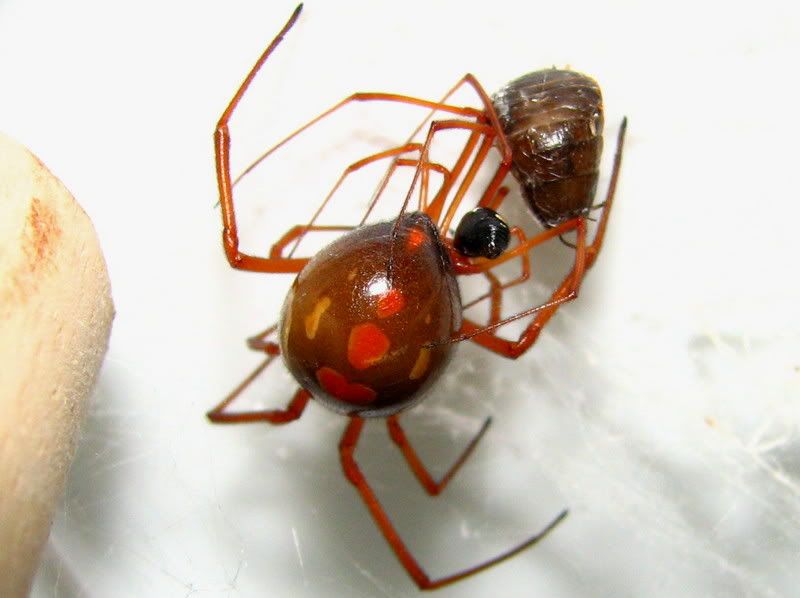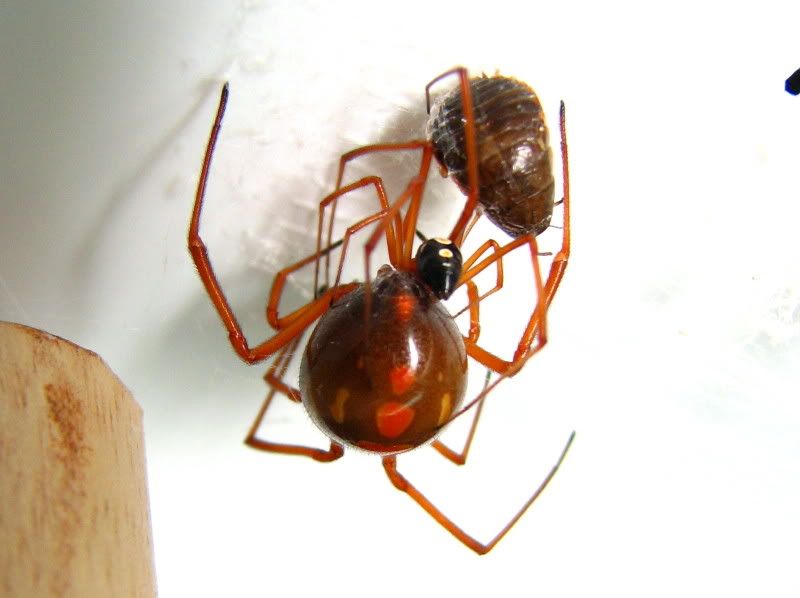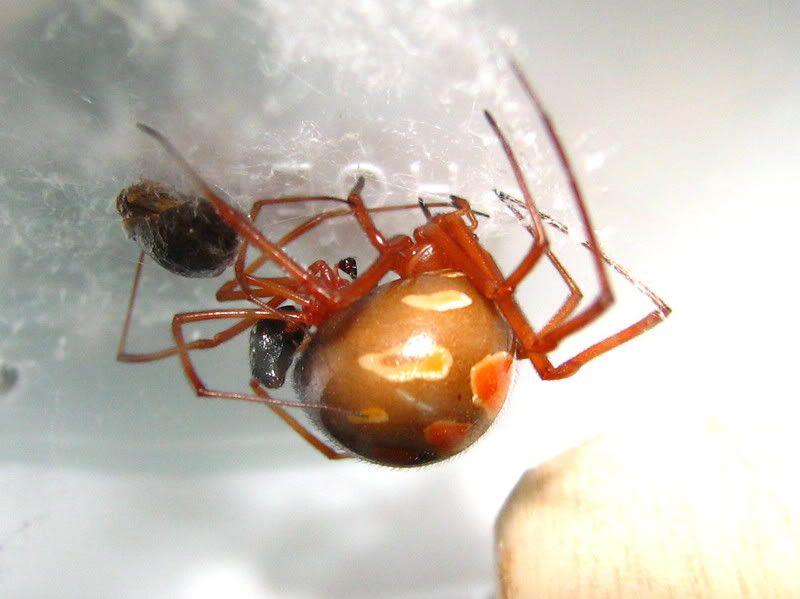 Now they're going to snuggle and watch
Snakes on a Plane
with Matt J: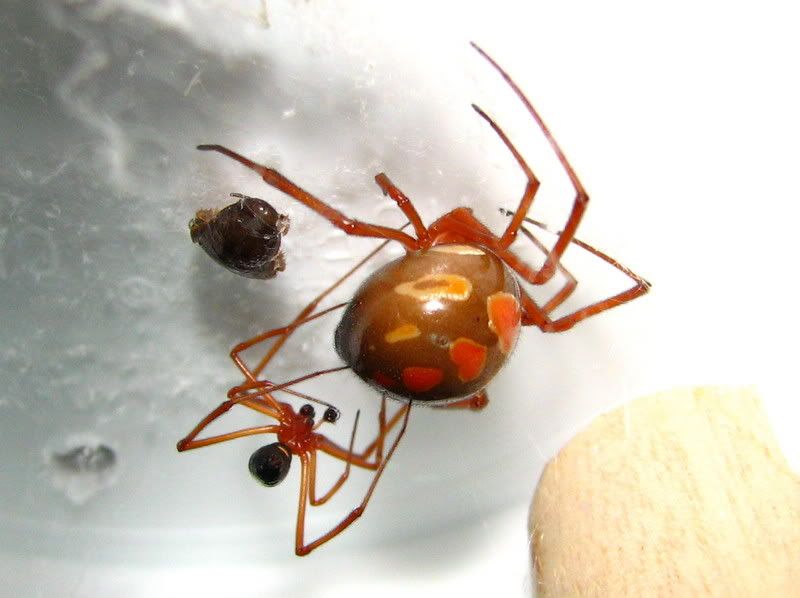 Anyways, I know you all wish JaBron and Maquaila the best in the days to come...