Joined

Aug 16, 2005
Messages

1,344
went on a weekday, was fairly cold too..fortunately everything i really wanted to see was kept indoors.
started off in the herpetarium. forgive me if some of these names are wrong or unknown to me. they had an A. versicolor labeled as A. urticans, so i wouldn't be surprised if there were other missed updates.
might do this thread in sections..there are a LOT of pics.
Cyclura cornuta?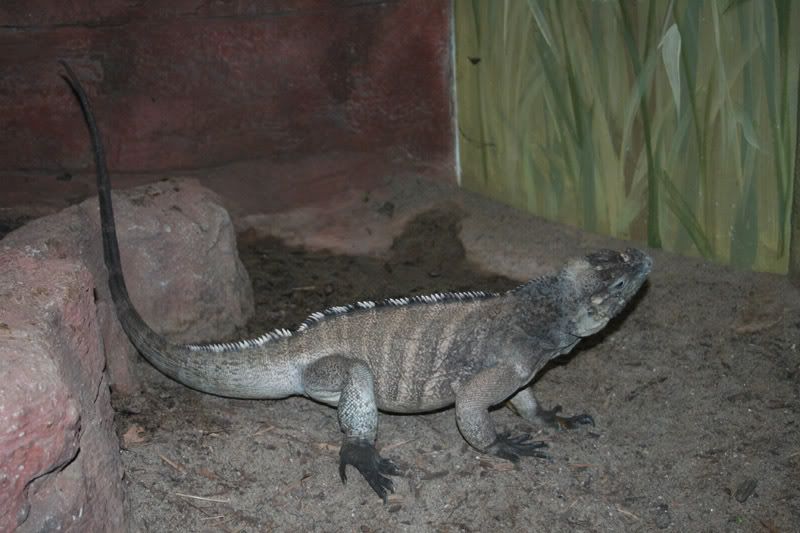 Sphenodon punctatus
Corucia zebrata (thanks gil!)
or this guy.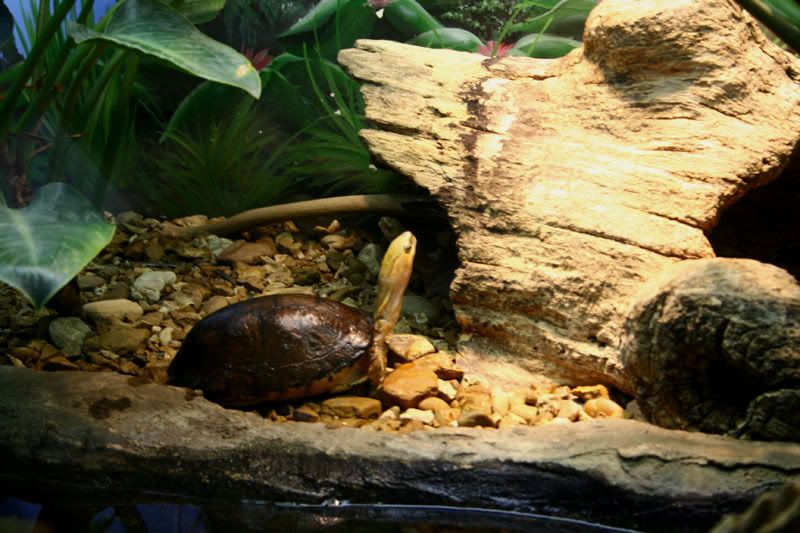 Chlamydosaurus kingii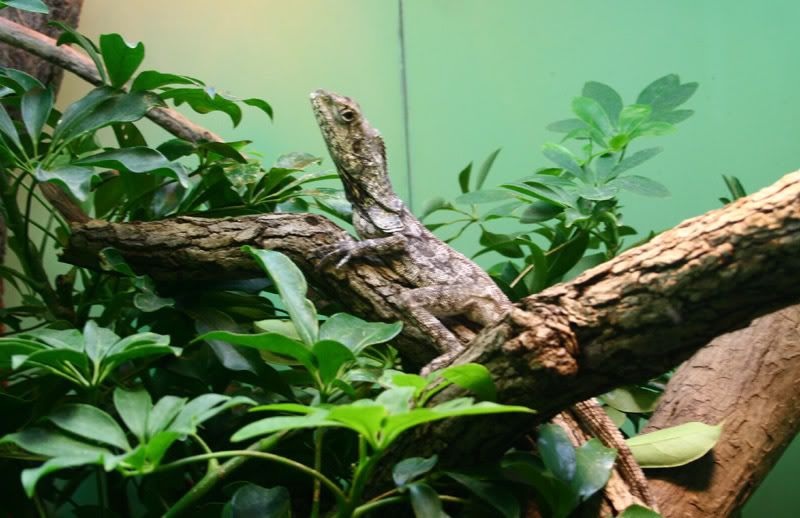 another unknown.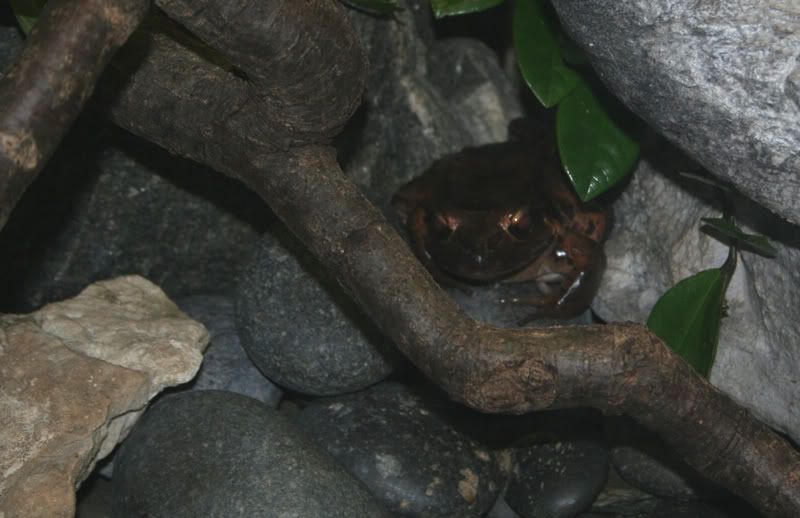 Bothriopsis taeniata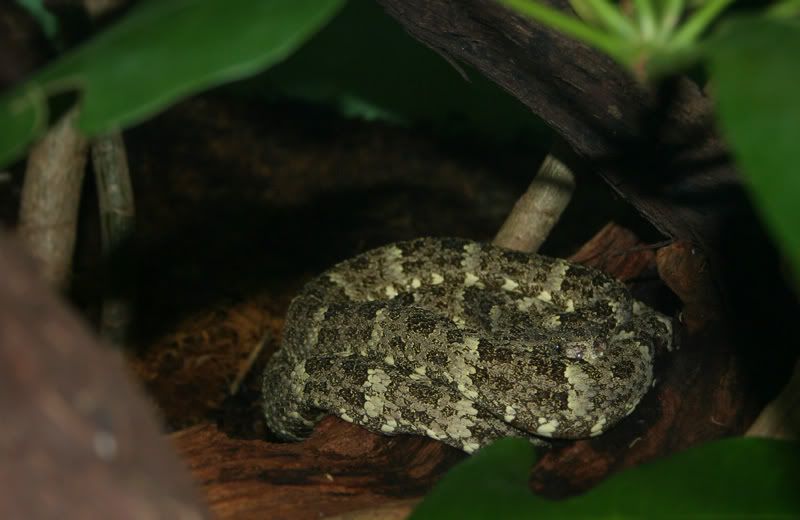 blurry pic of Bothriechis schlegelii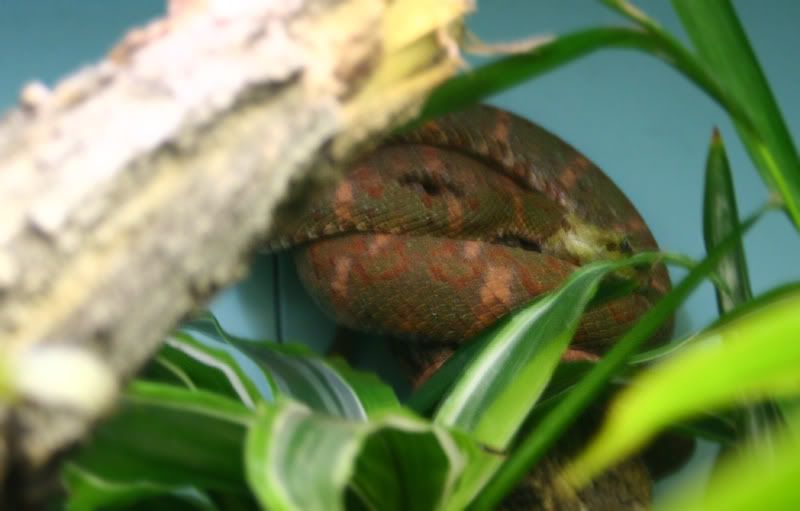 anaconda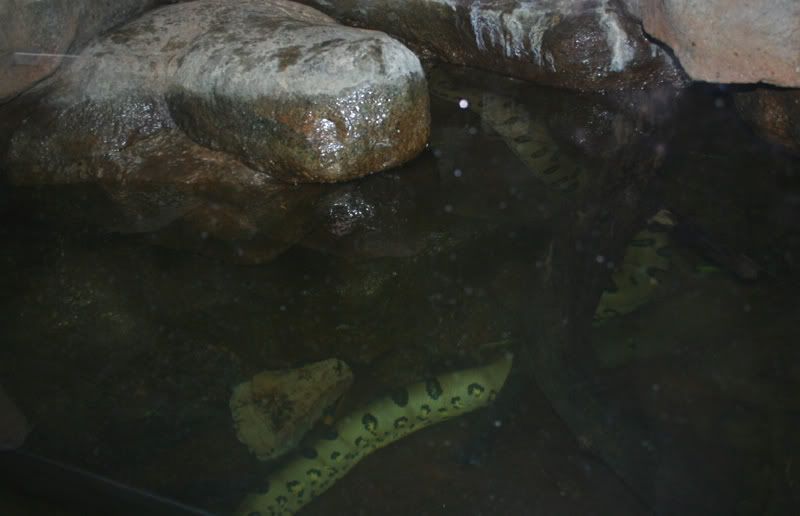 Acrantophis madagascariensis?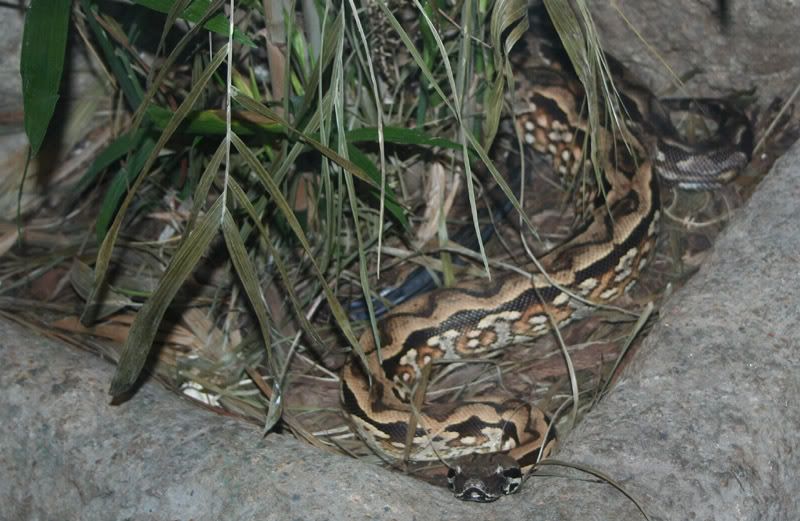 two types of tortoise
Tomistoma schlegelii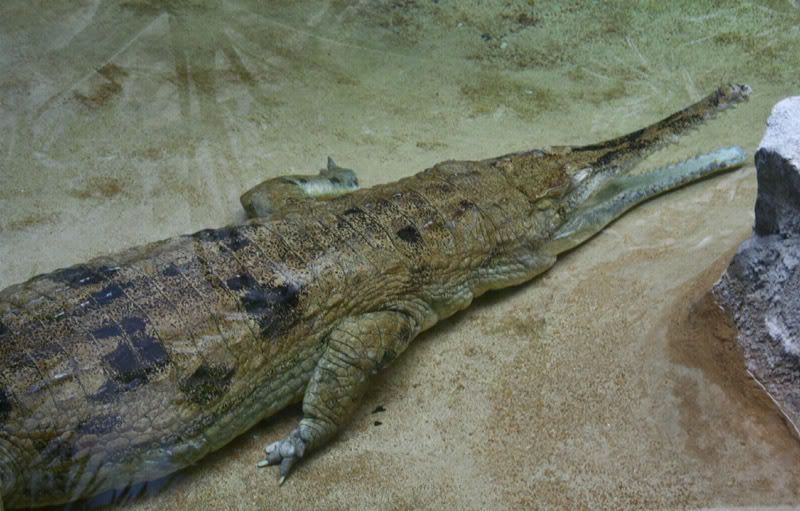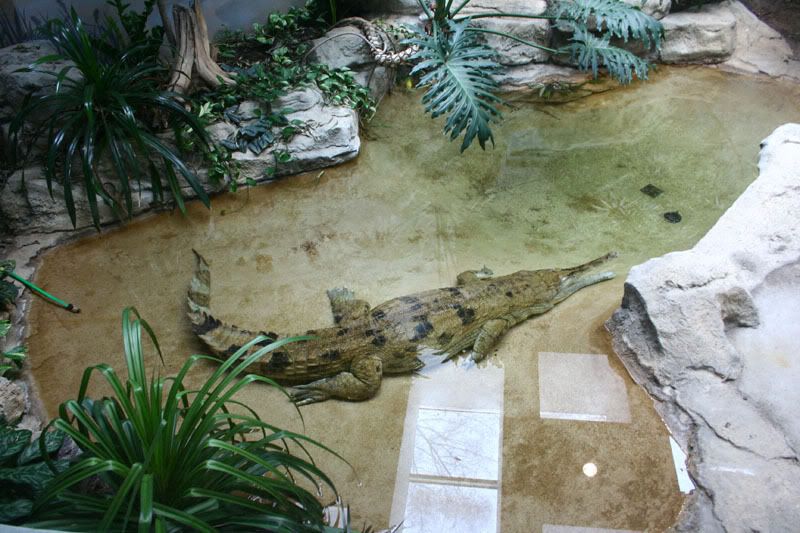 Boa dumerili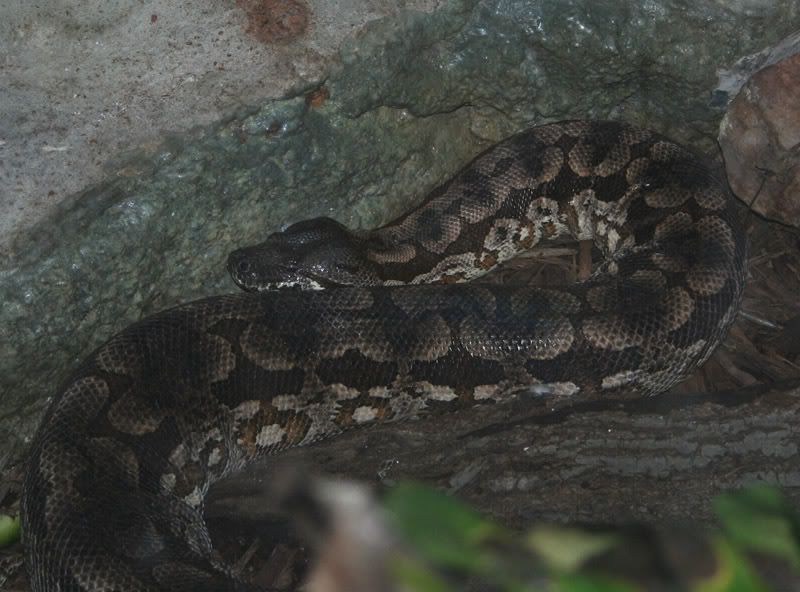 Macroclemys temminckii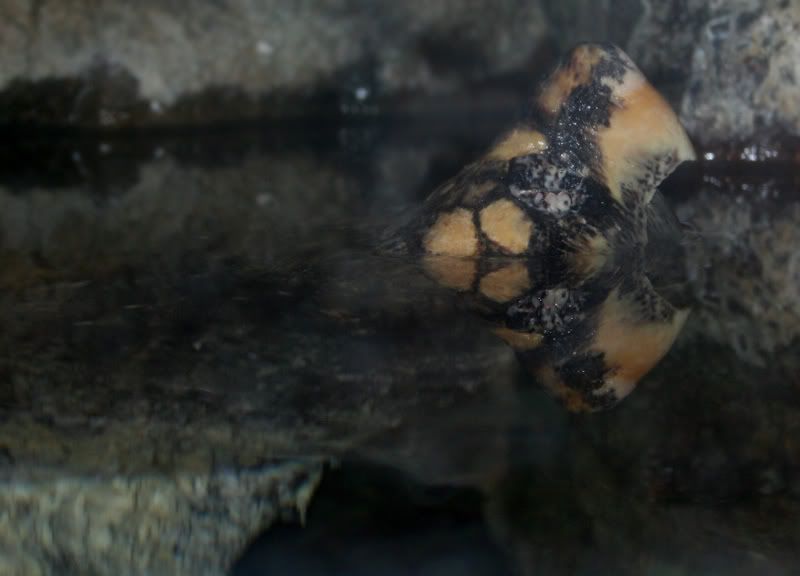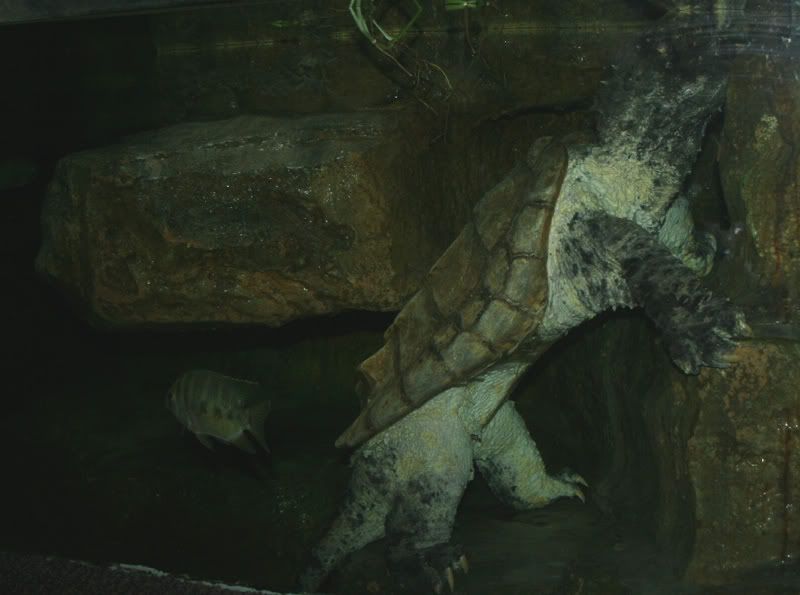 Physignathus cocincinus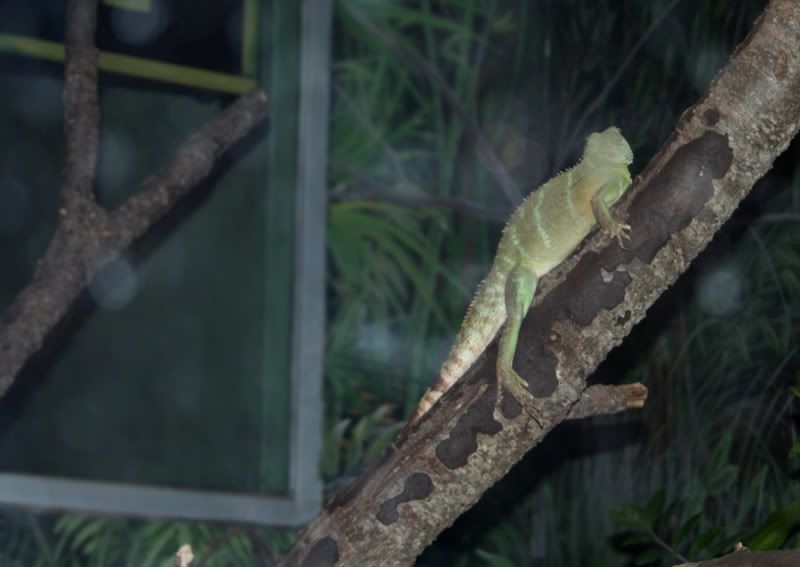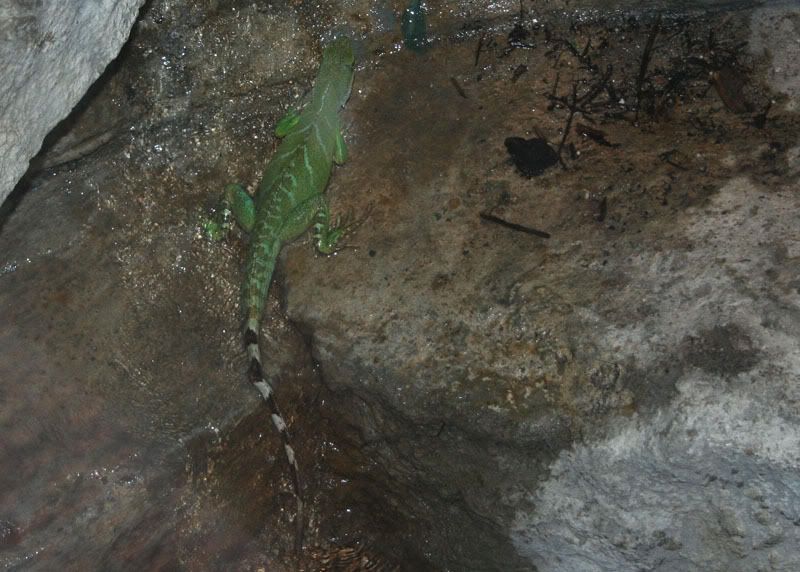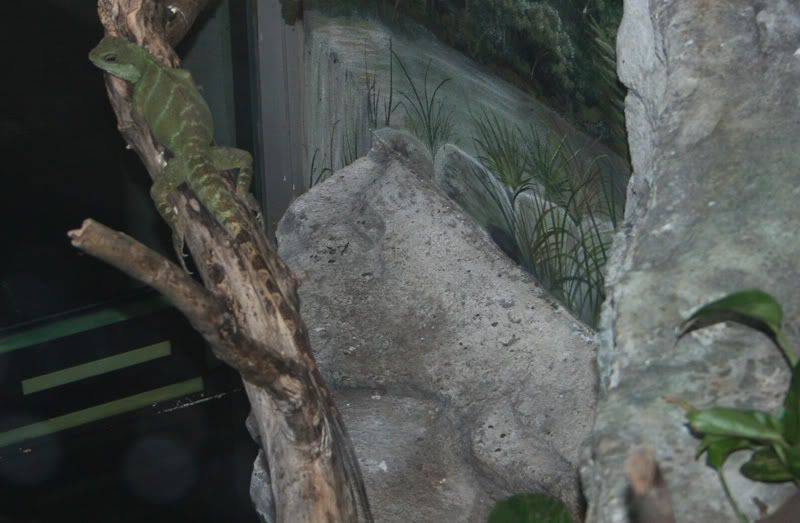 Rhacodactylus auriculatus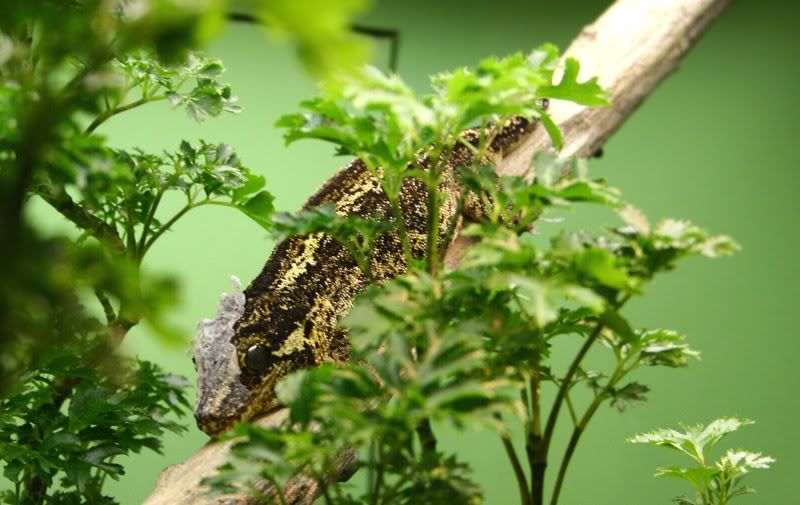 Peltophryne lemur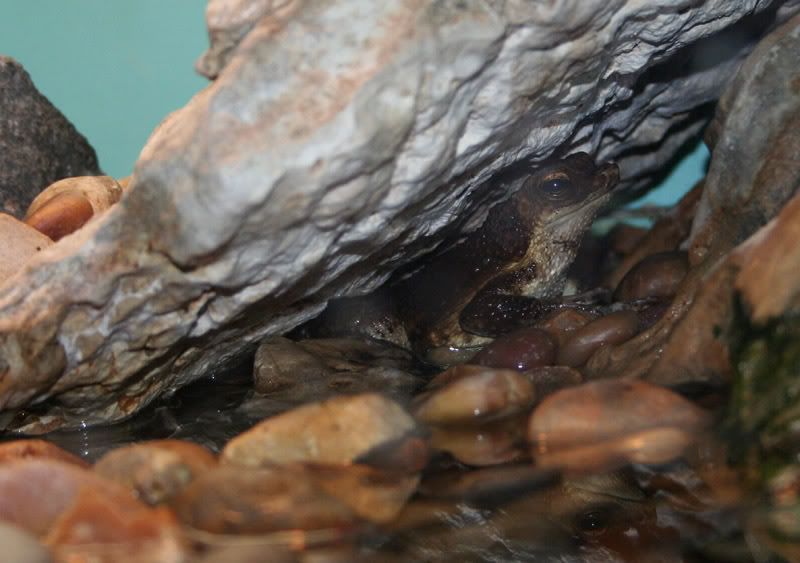 these had no label or anything, so i have no idea.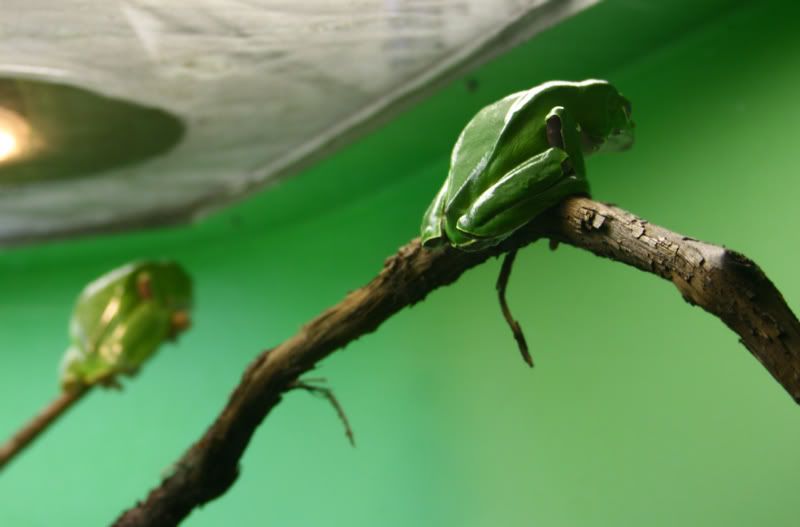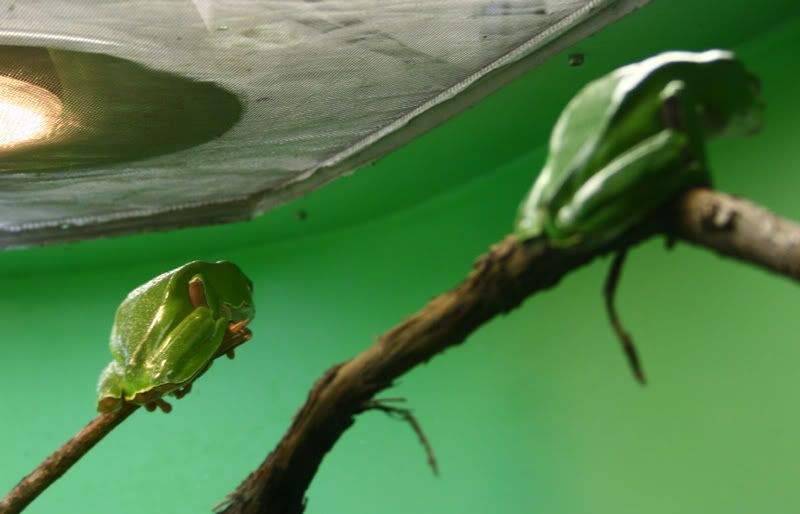 Varanus beccari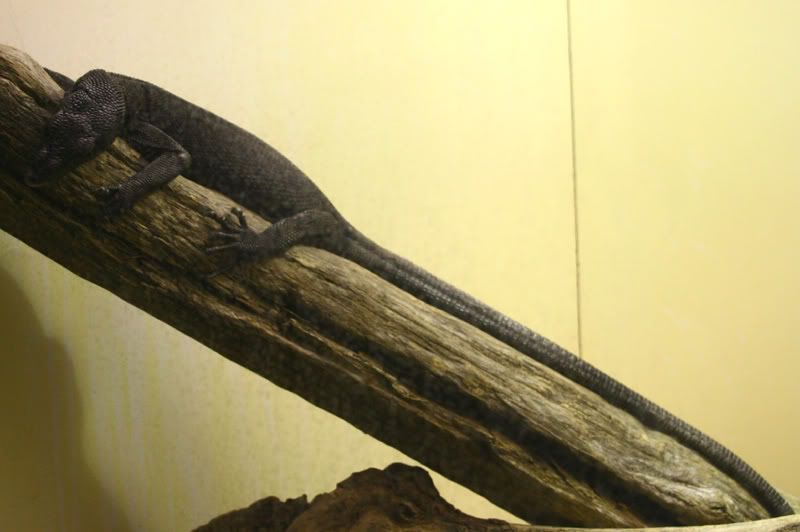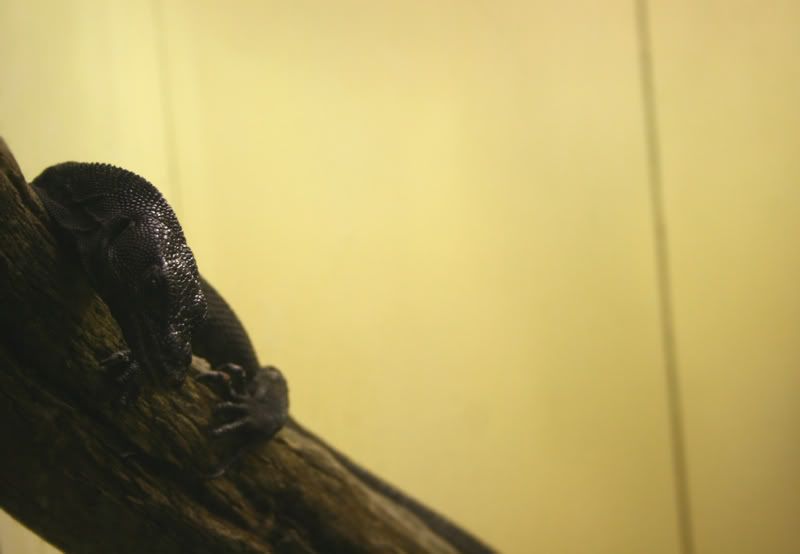 Lachesis stenophrys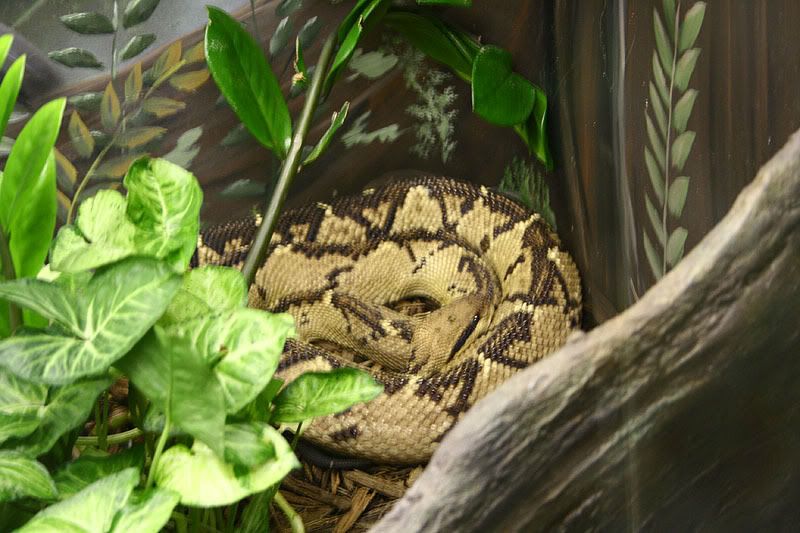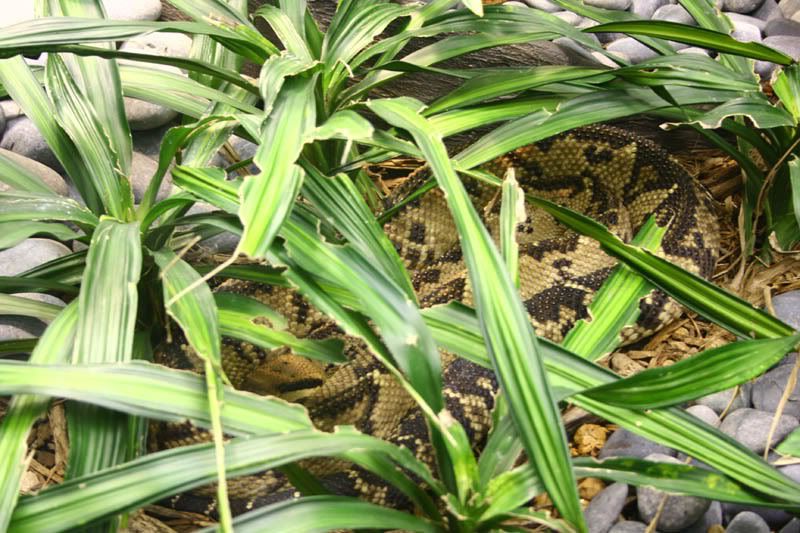 Brachylophus fasciatus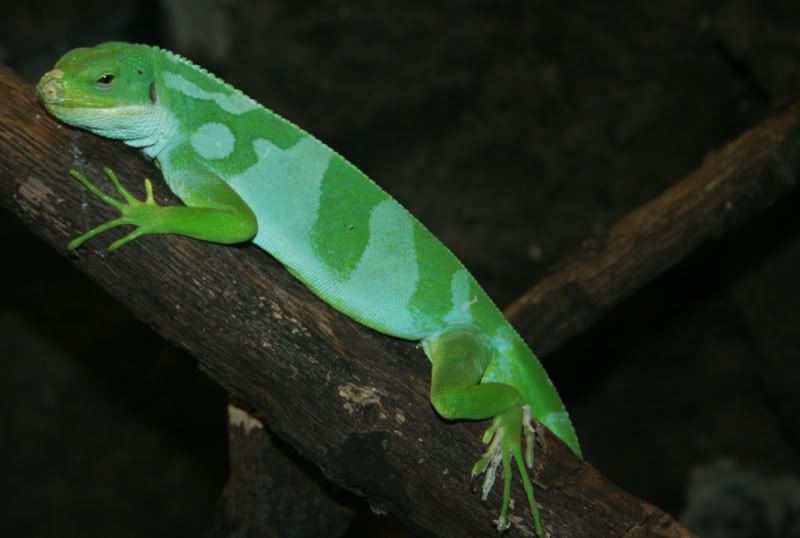 Bitis gabonica rhinoceros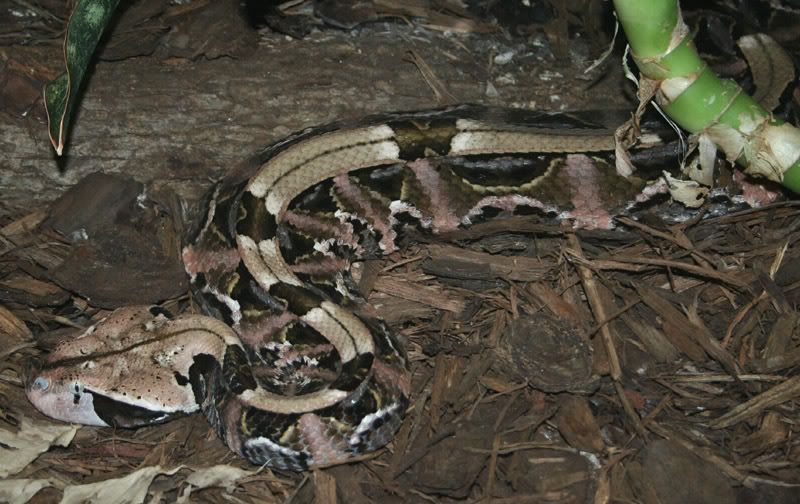 Crotalus adamanteus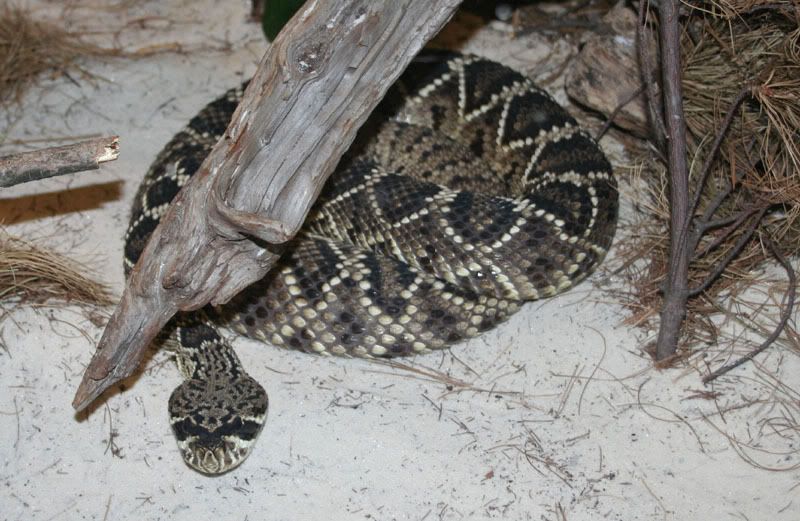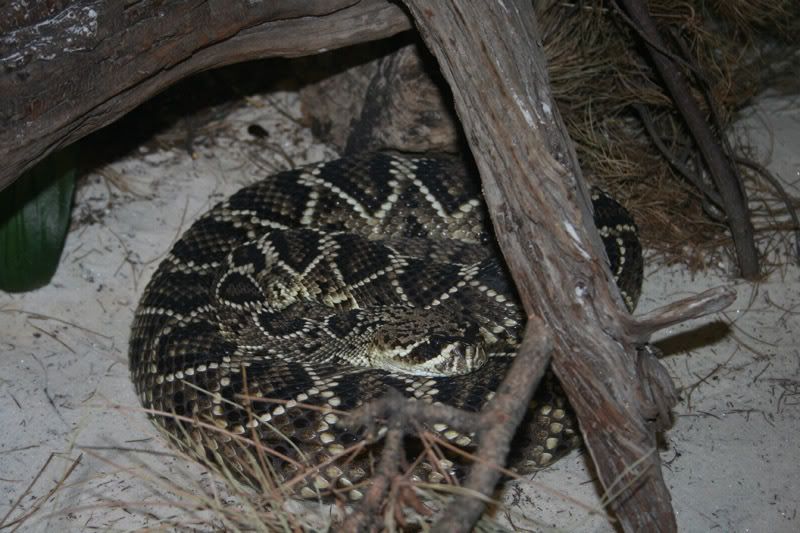 roommate of the eastern diamonback, Elaphe guttata guttata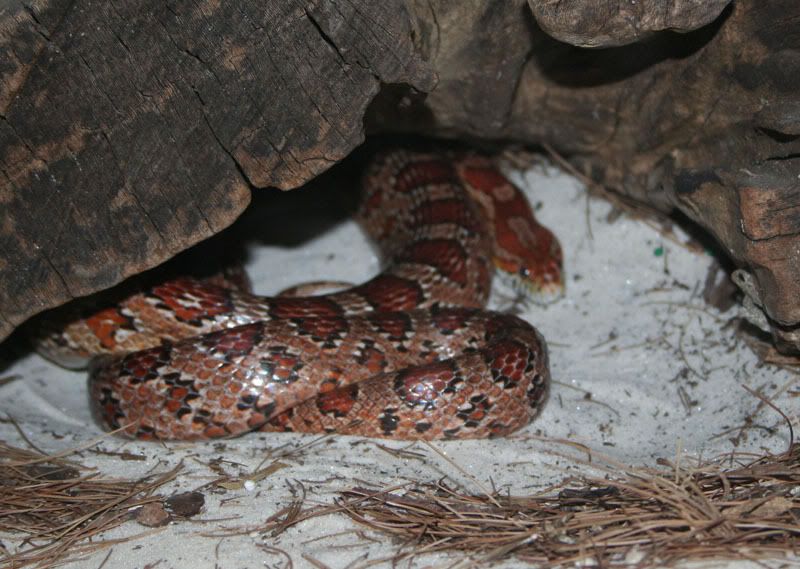 Uroplatus fimbriatus..funny thing about this first pic is that we never even saw the darker one until i got home and uploaded the pictures.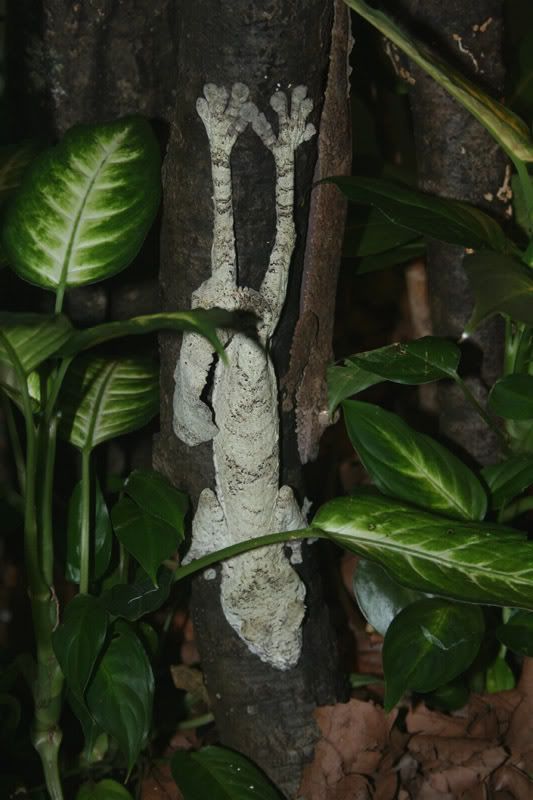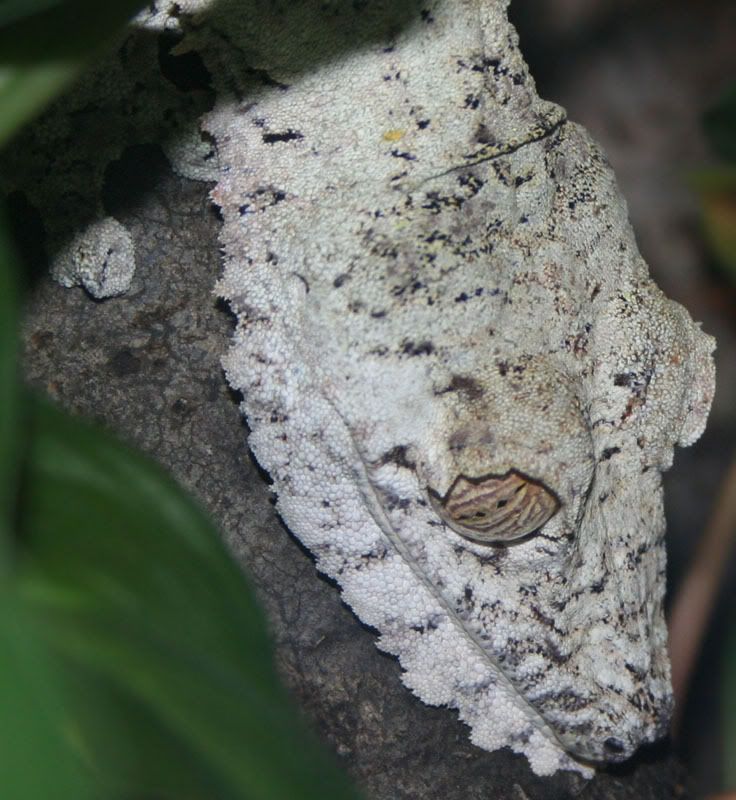 Ophiophagus hannah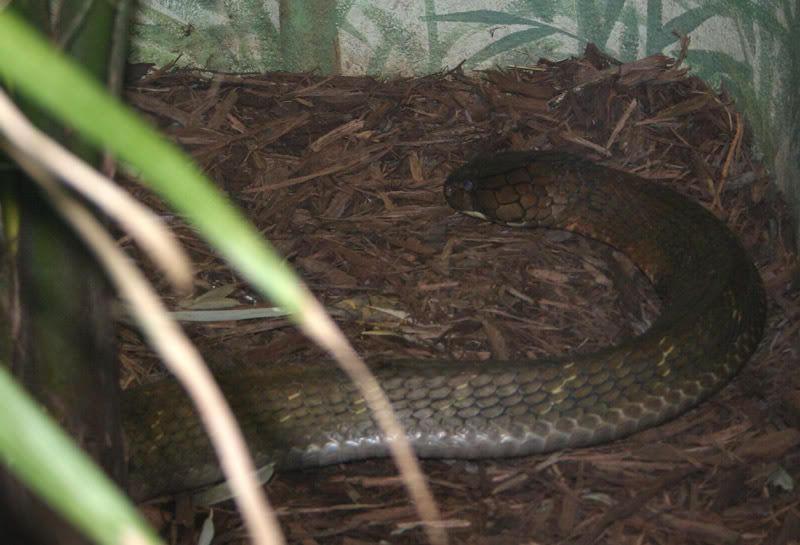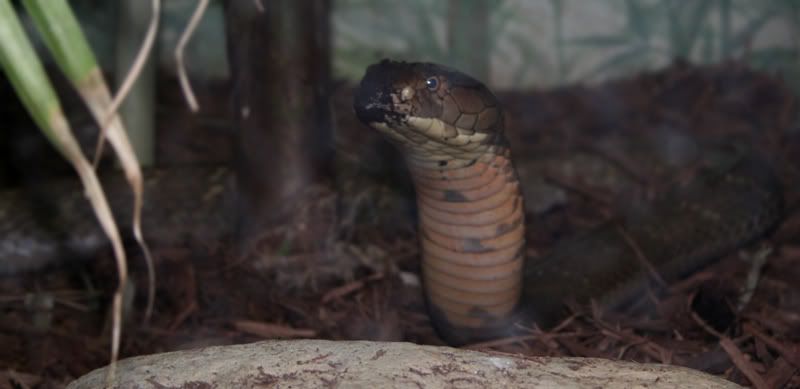 Python molurus bivittatus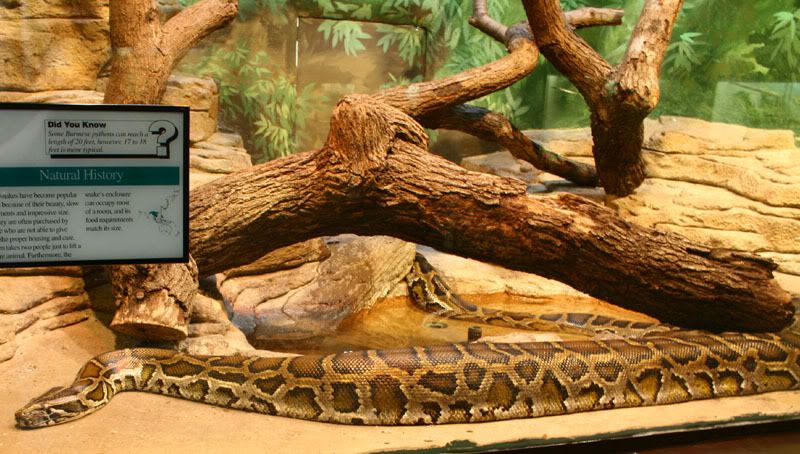 Paleosuchus palpebrosus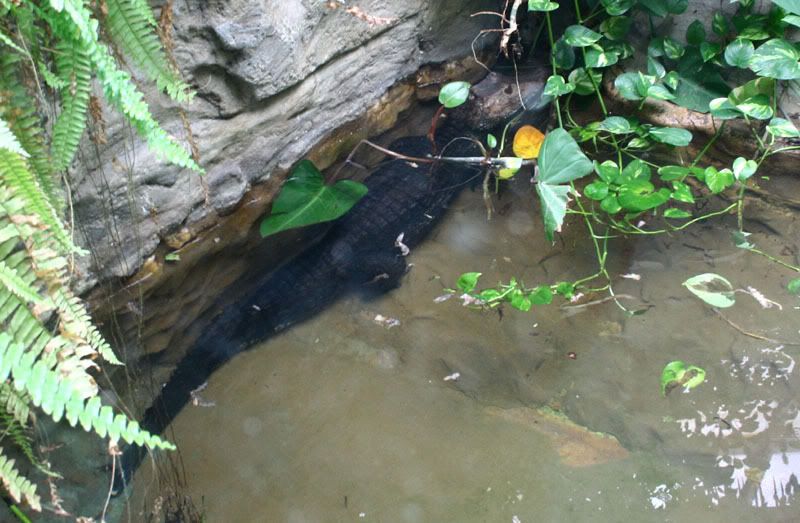 Varanus komodoensis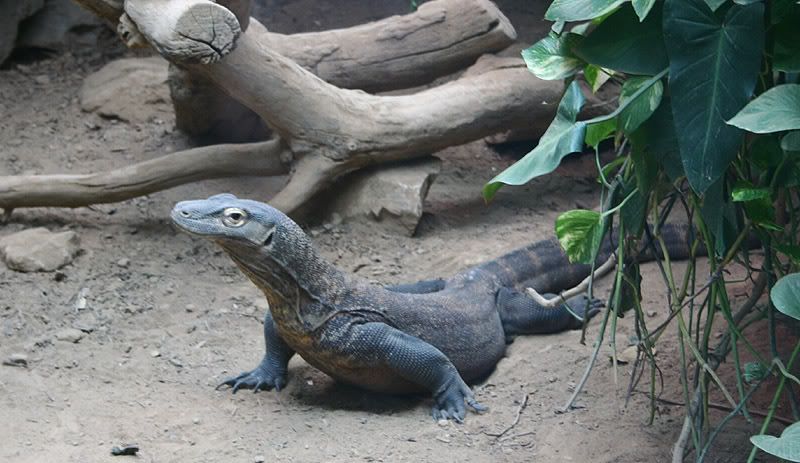 Geochelone radiata
Python reticulatus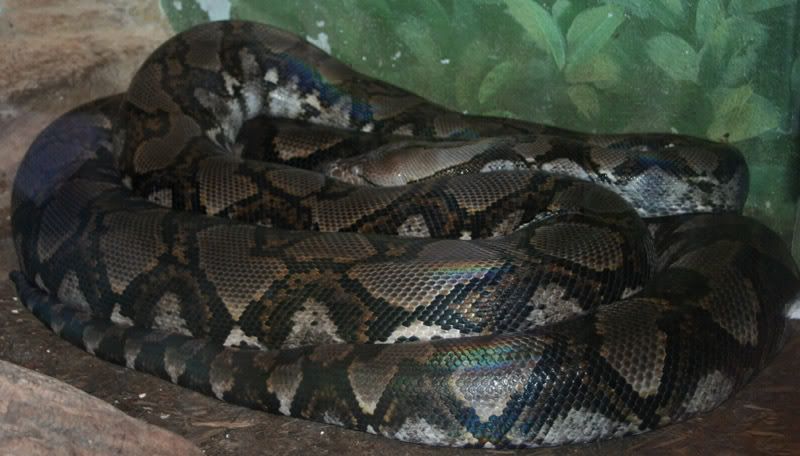 Caiman crocodilus
Clemmys guttata
Apalone spinifera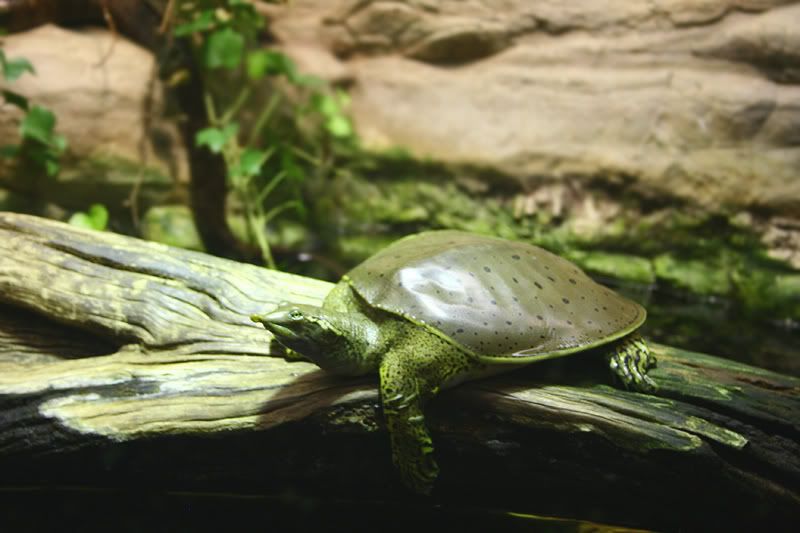 Nerodia sipedon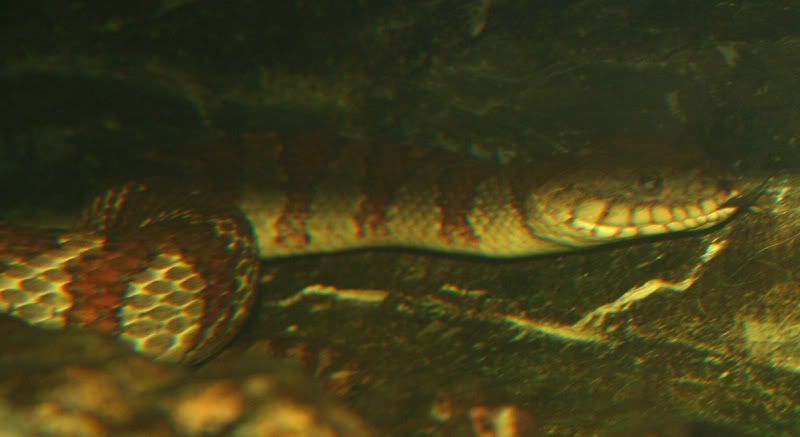 Agkistrodron piscivorus leucostoma..best pic i could get of it..wouldn't come out any further than that.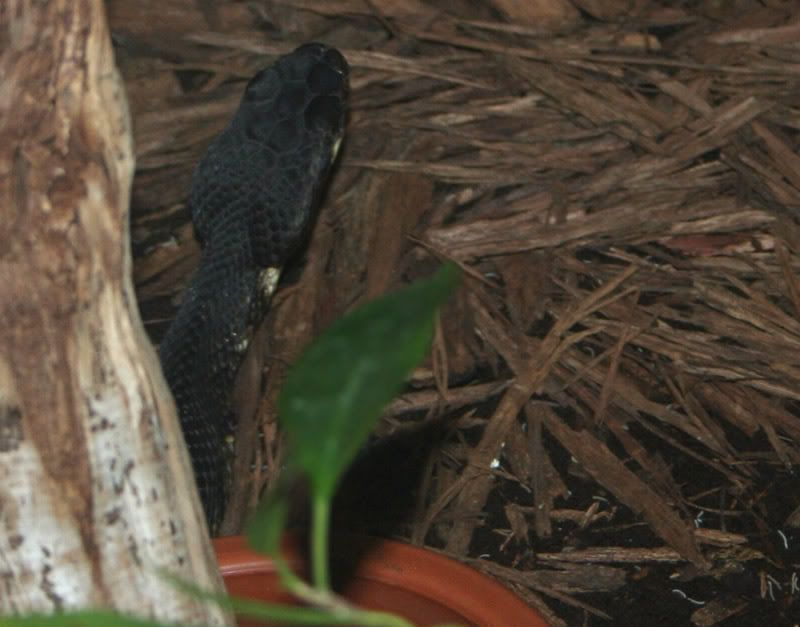 Elaphe obsoleta obsoleta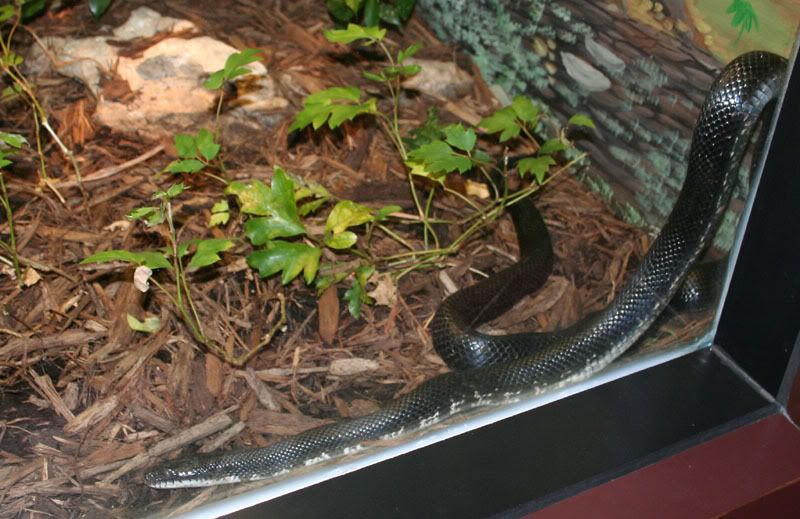 Crotalus horridus?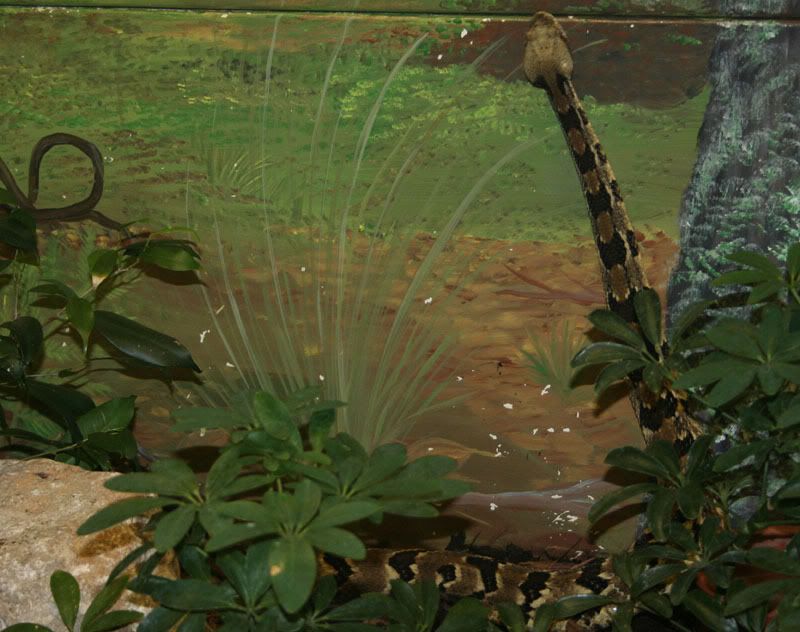 Sistrurus catenatus and a couple Pituophis catenifer sayi, then a close up of the S. catenatus.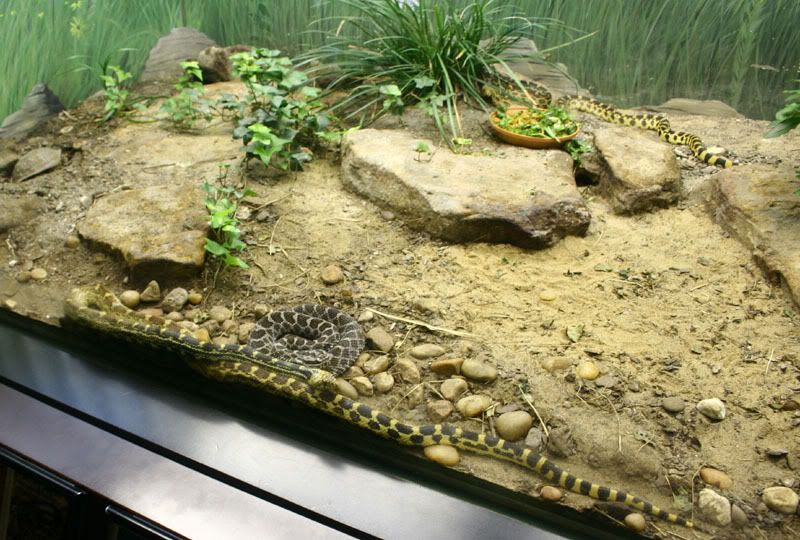 Atelopus zeteki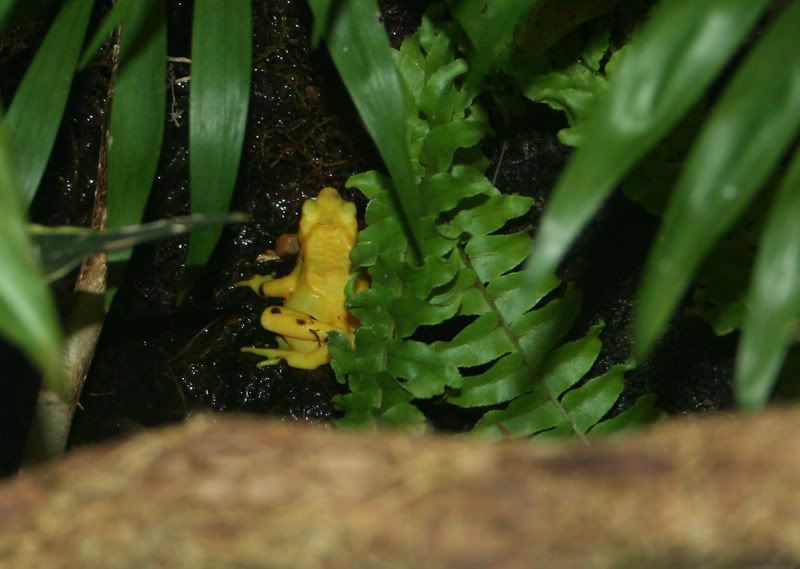 a couple Bothriechis lateralis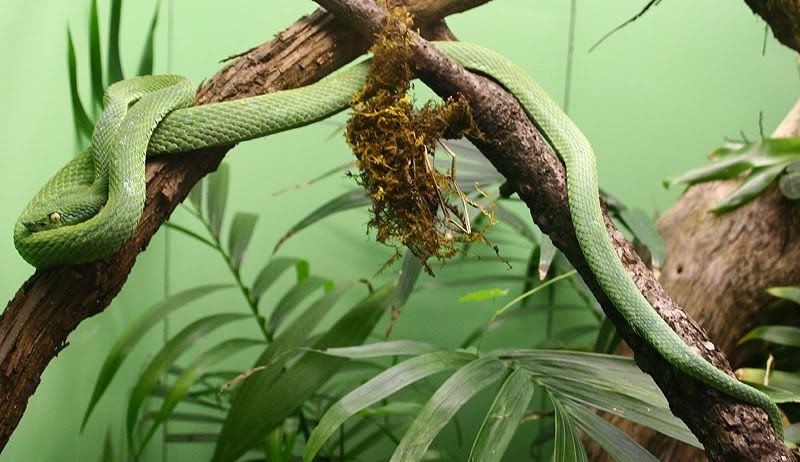 close up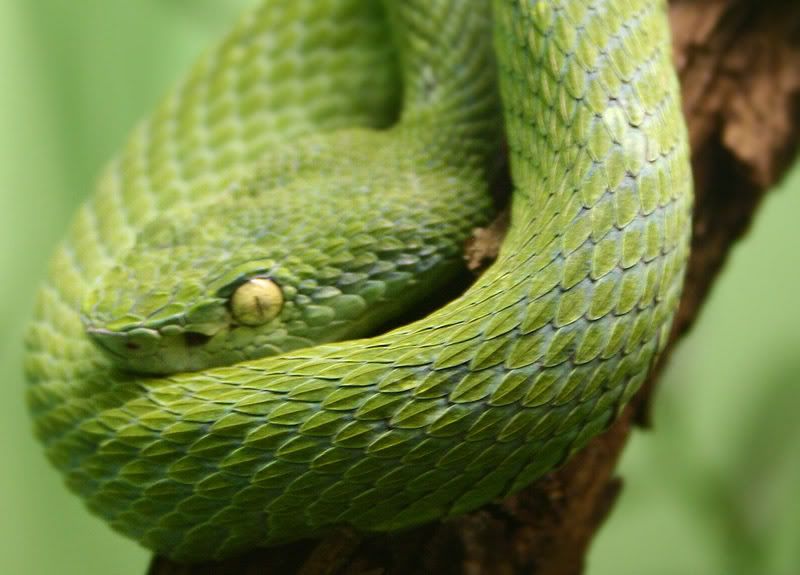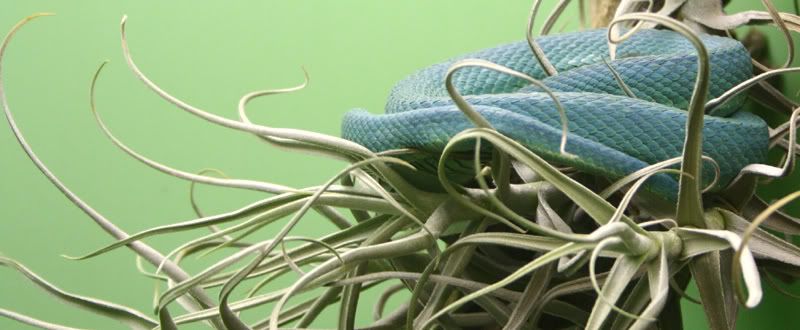 Siren intermedia nettingi
not sure what kind of fish this is..but it lived with the following Amphiuma tridactylum.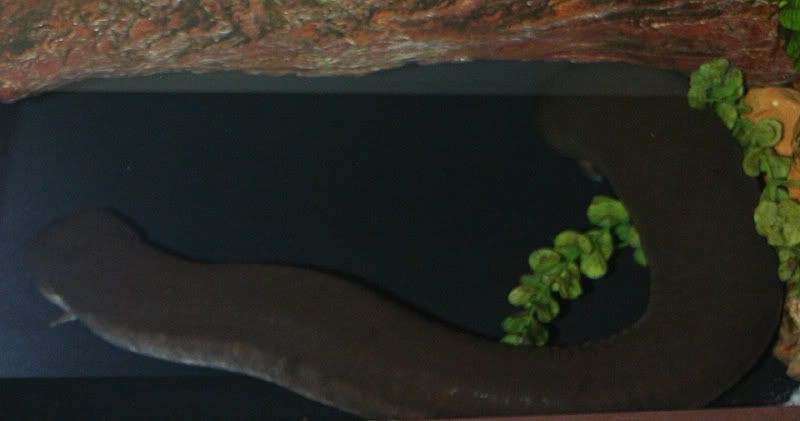 Bothriechis aurifer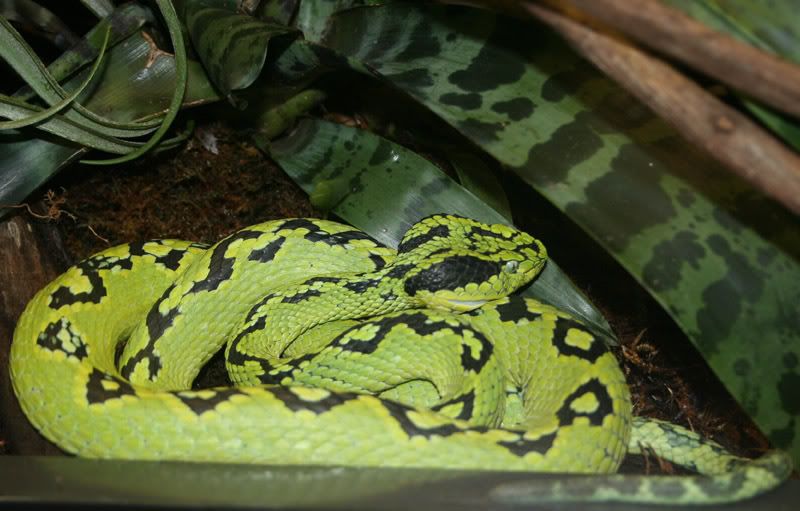 next three weren't trying to help me get a good picture...
Zhaoermia mangshanensis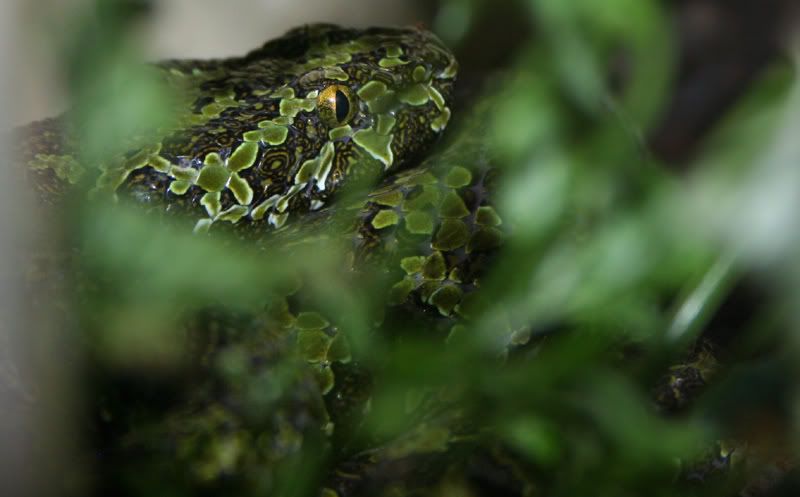 Vipera kaznakovi
Naja oxiana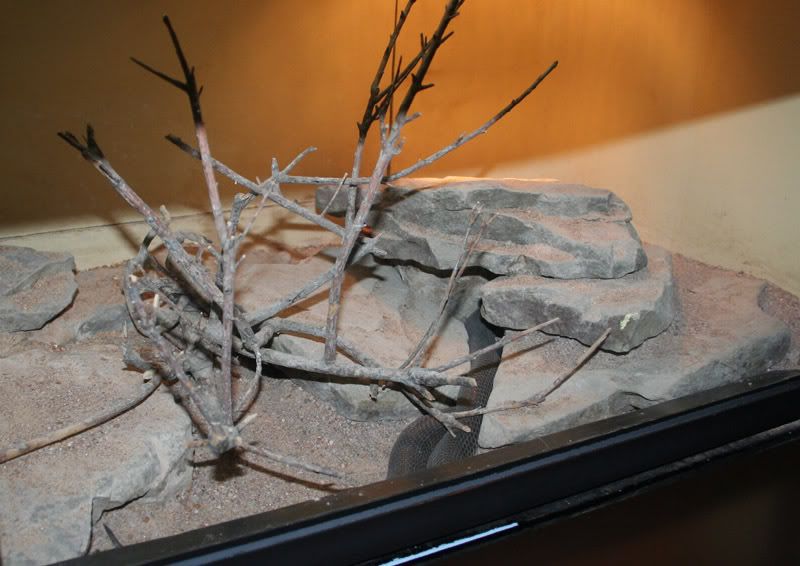 Eristicophis macmahoni
Vipera latasti gaditana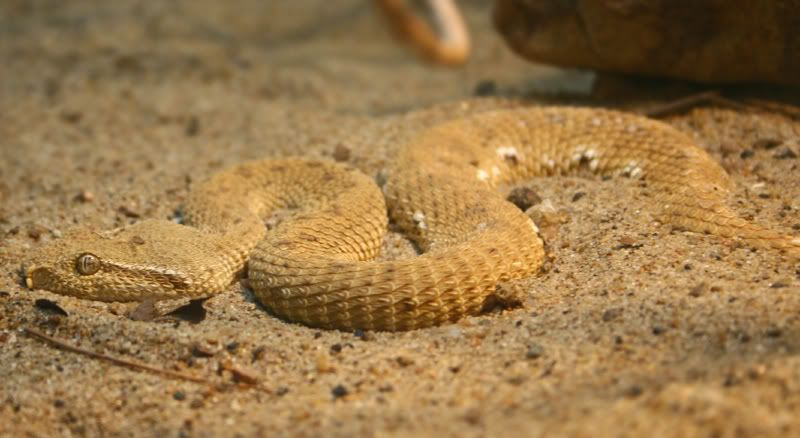 Protobothrops jerdonii xanthomelas
Montivipera raddei raddei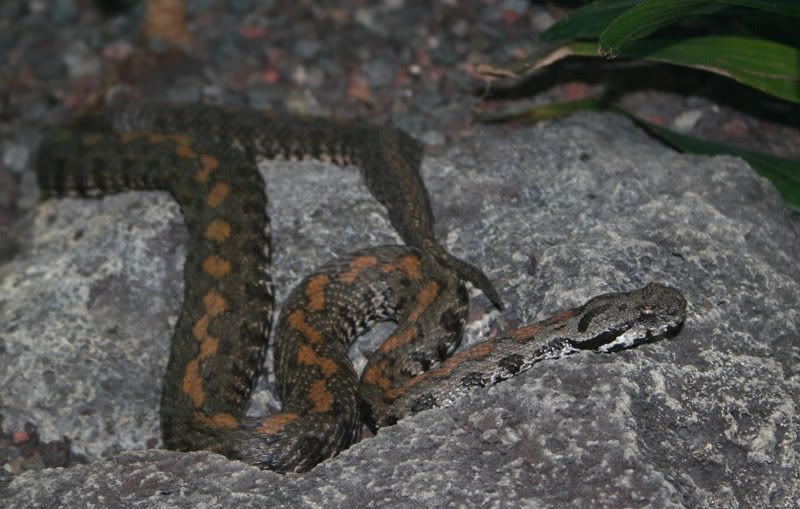 Python anchietae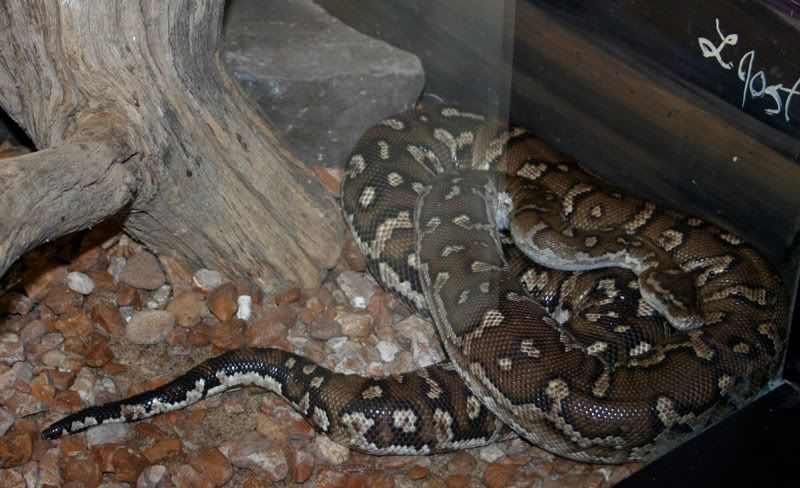 Cordylus warreni depressus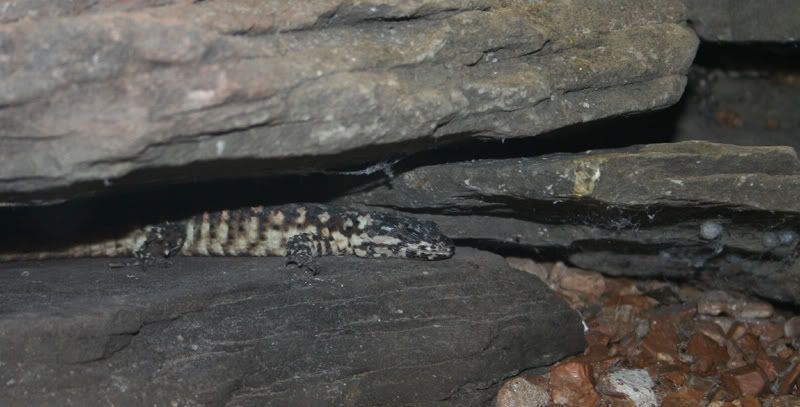 Dendroaspis polylepis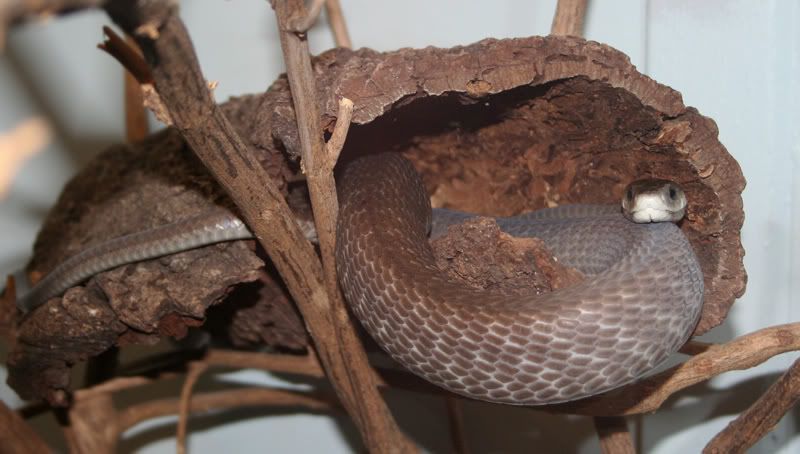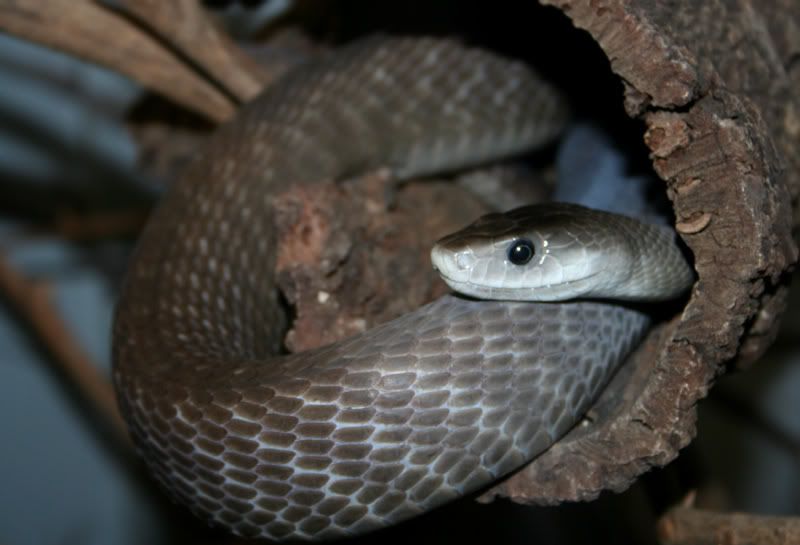 Heloderma horridum horridum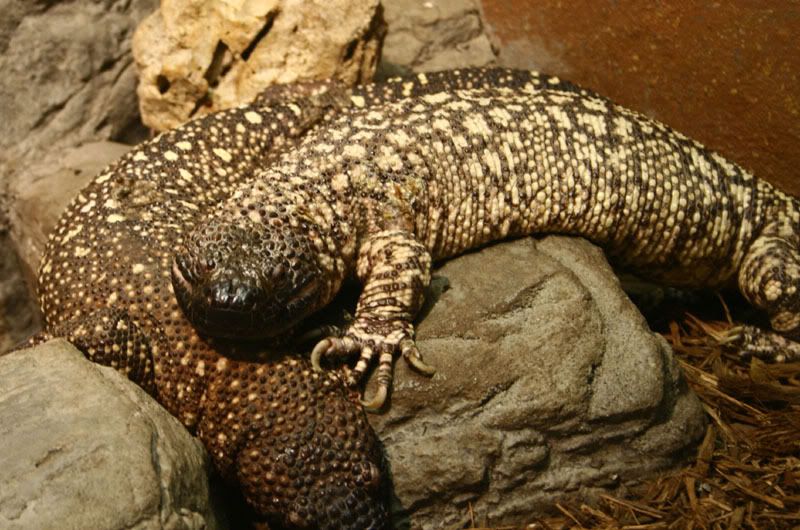 Montivipera bulgardaghica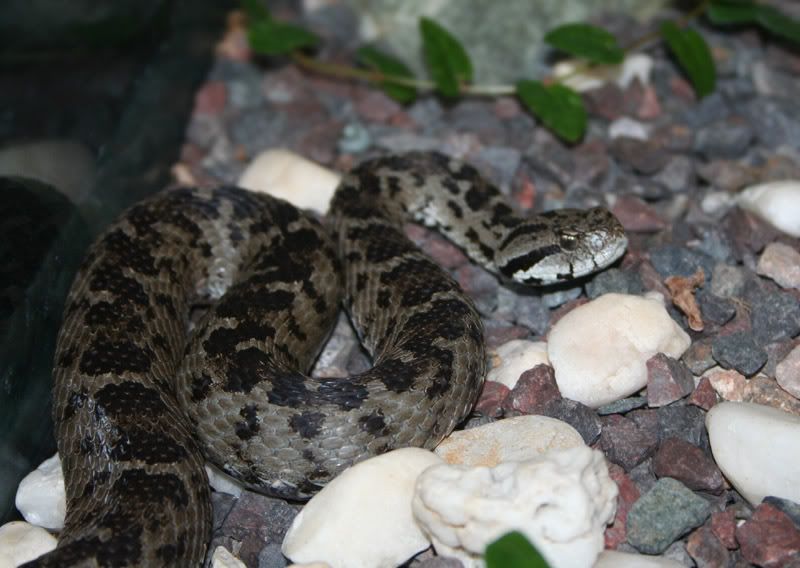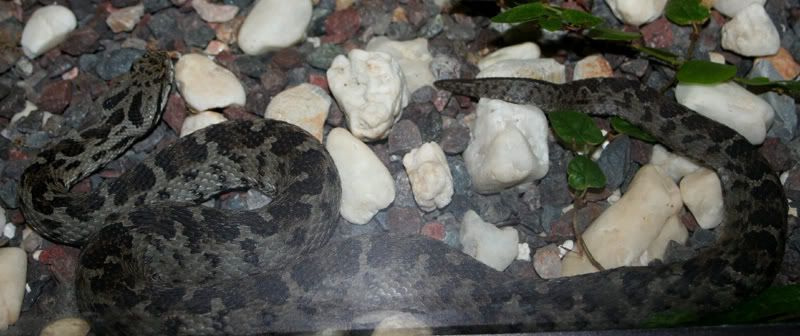 Montivipera wagneri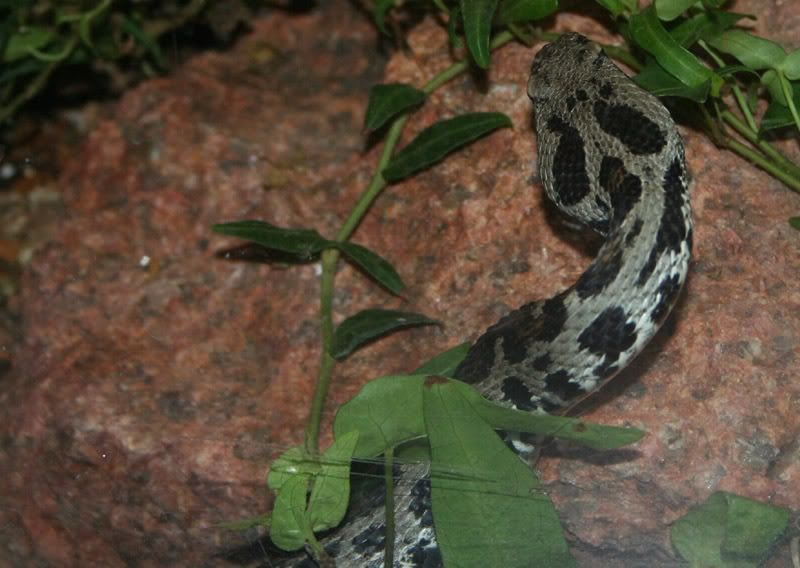 Sceloporus serrifer cyanogenys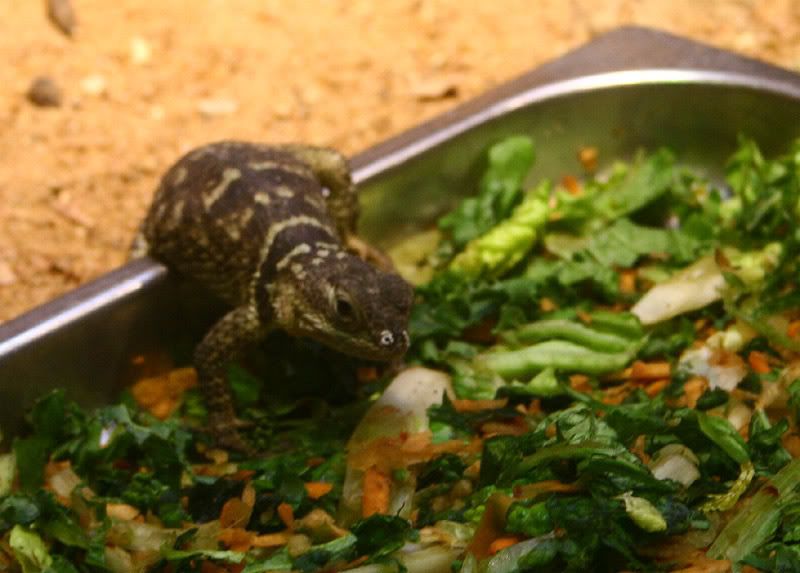 Sceloporous poinsettii?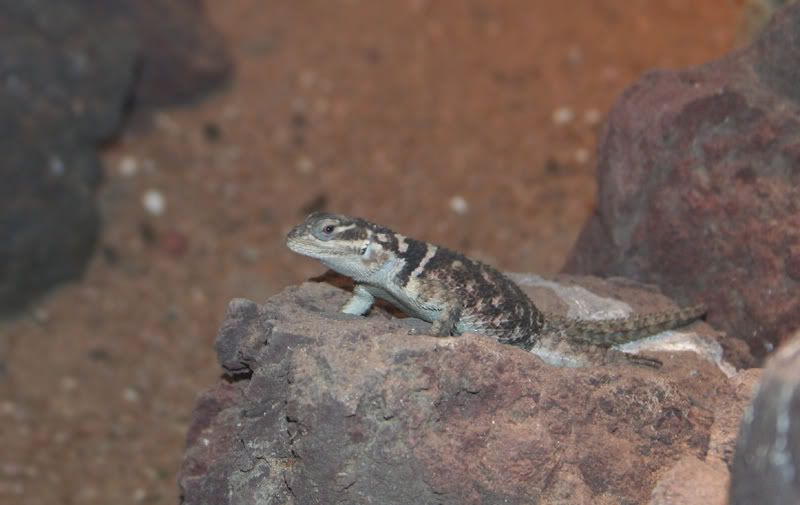 Heloderma suspectum
Sauromalus obesus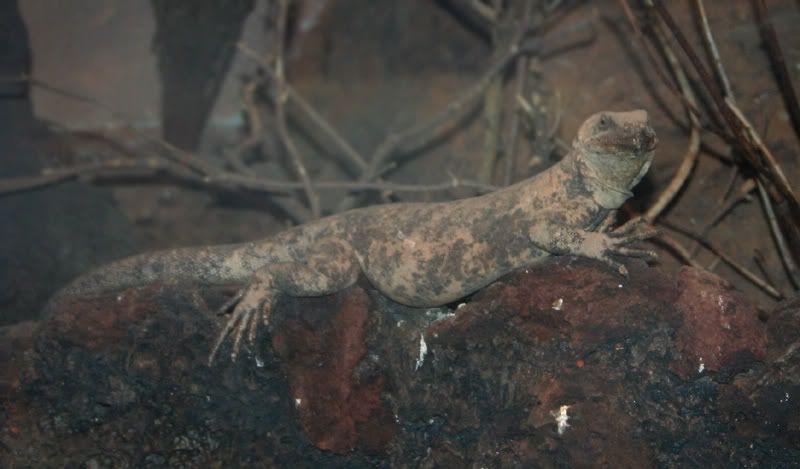 in the same enclosure: this little guy jumped on the bigger one to soak up some heat. every so often, the larger one would kick it's back legs out to try and shake off the little one. was pretty funny to watch.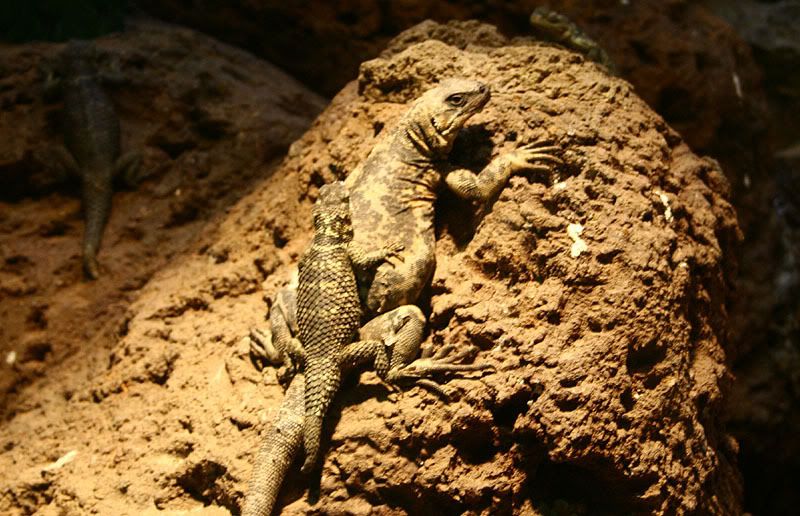 Rhynchophis boulengeri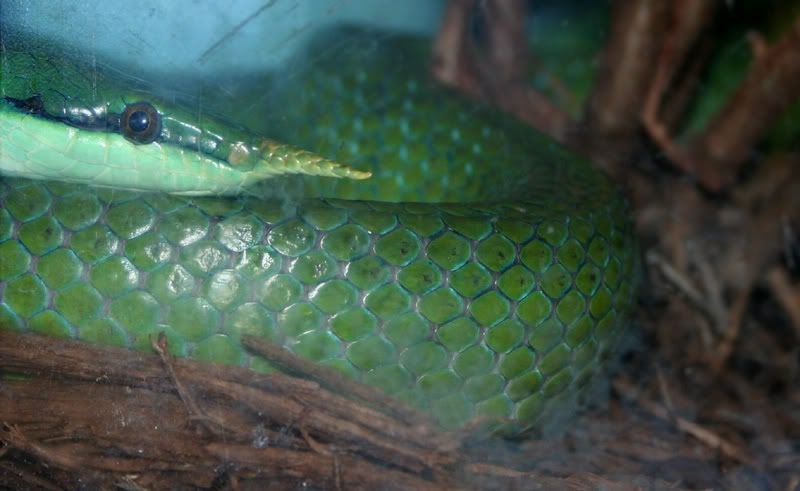 Bothriechis nigroviridis..wish i could've gotten better pics of this one.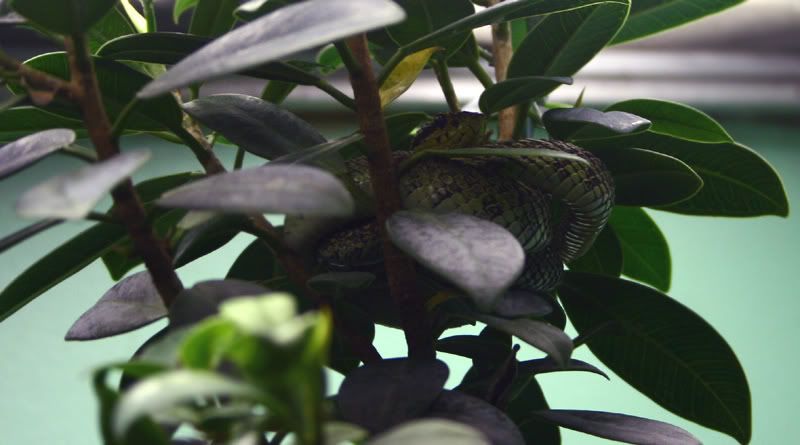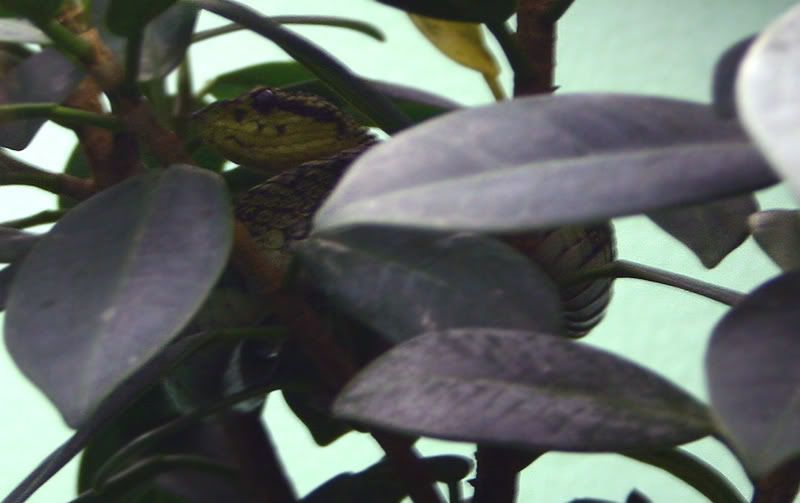 Theloderma corticale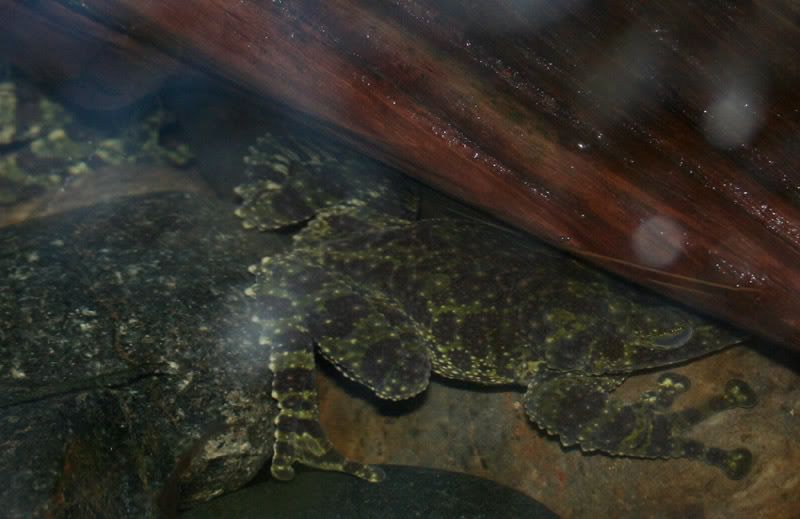 Pyxis arachnoides brygooi
Crotalus willardi willardi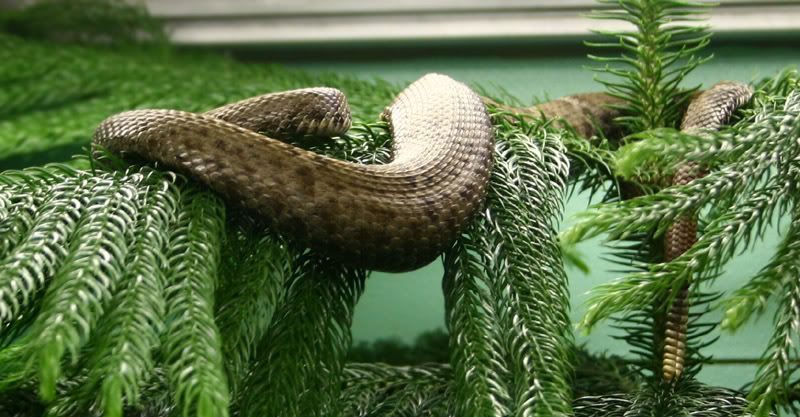 Mantella aurantiaca
sign at the entrance/exit.
i guess that will be it for now..give my copy past fingers a little break.
Last edited: