Joined

Feb 18, 2005
Messages

1,475
Hey there, well today I found something new for me - this species of spider that kites. It's a pretty large spider to do this, I would have expected this if they were slings, but these are 'large' juveniles! They do it in groups a few inches from eachother as well! Although when one tries to budge the other spider off its 'good leaf' the owner of the leaf knock the guy off my pepper plant. lol
Any idea what they are? Some type of sac spider?
I also included a video, youtube wouldn't let me upload it, so here it is on photobucket. You can see the main spider, and two other spiders blurred out in the background.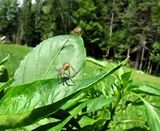 From the photoshoot haha Some 'expression' they have lol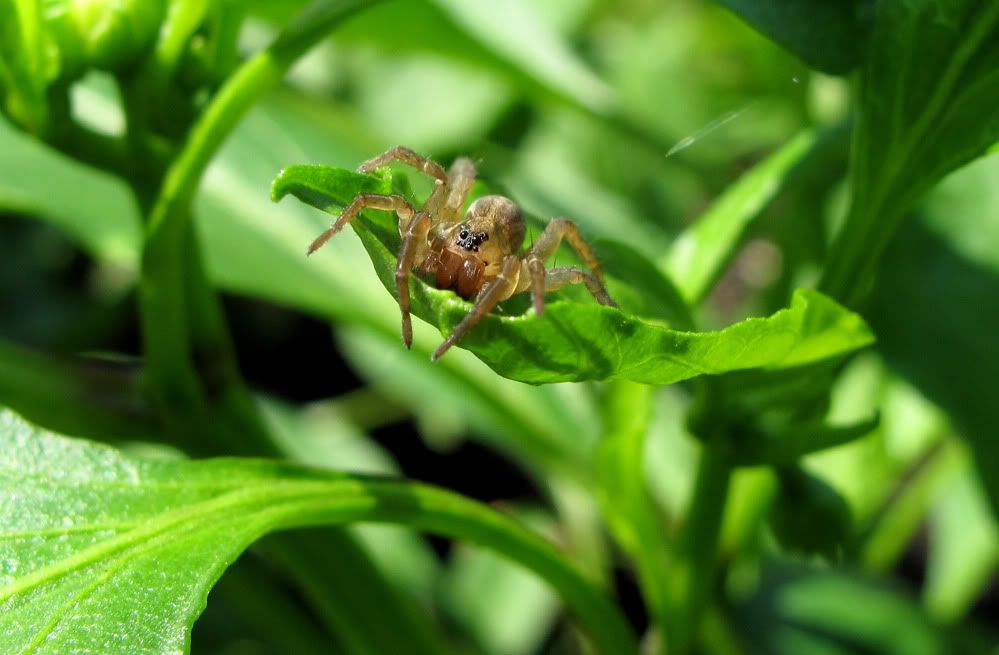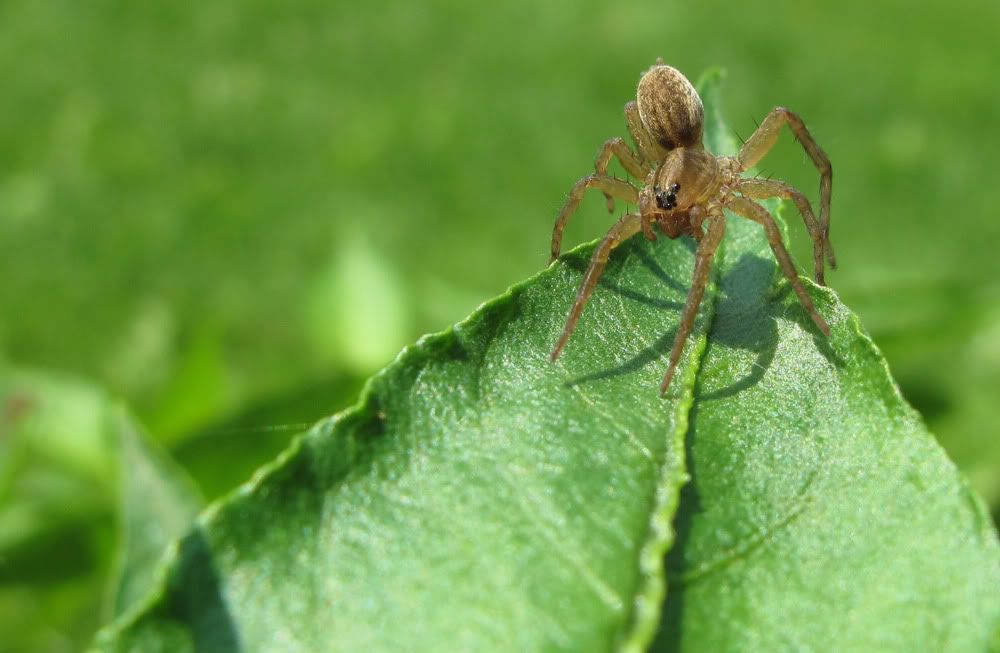 Here is the last picture; the clouds hid the sun and low and behold unwashed out colors! reminds me of a little cute obt.
Also, size reference on my itty bitty hand lol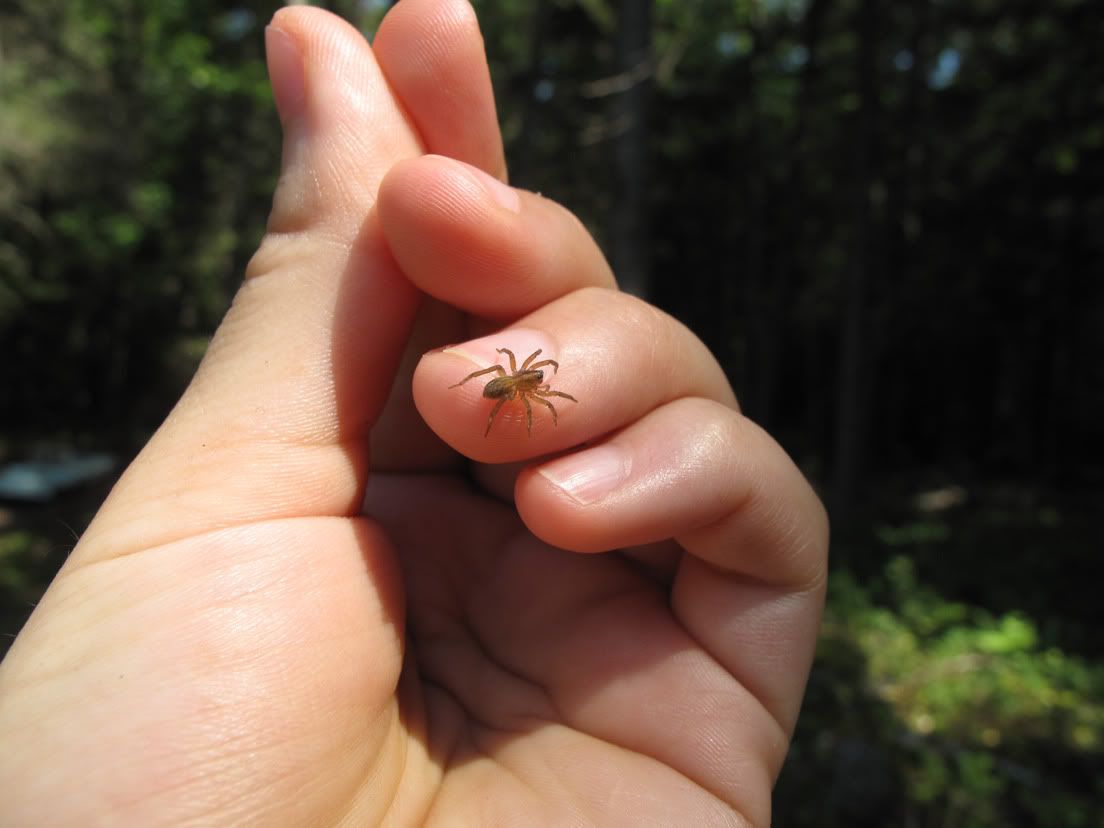 Enjoy!
Crysta
edit:
some more
I thought Id include the close up of the spinnerets! Opening wide to release silk.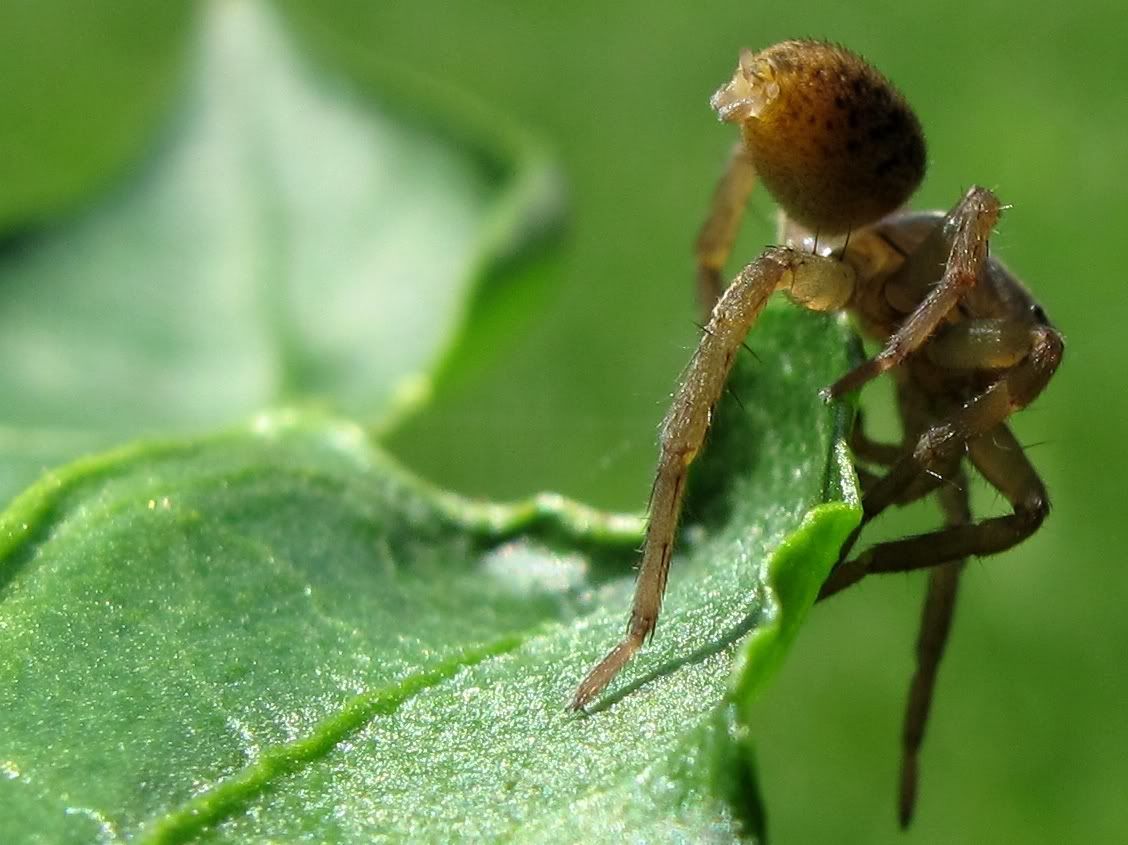 and a pretty
Last edited: