Hi there..
My name is Chris..and I'm arachnophobic... big time..
daddy longlegs fine ... those big ones people have as pets.. fine..
but everything inbetween turns me into a whiny wuss
now..the thing is as far as I know here in Vancouver BC there are two spider that actually should make me worry
brown recluse and black widow
I'm pretty positvie on how to ID a widow..but I'm clueless about the recluse
now in my apartment (1 year old new house) I have constantly invaders of the same kind of spider..this one is from tonight (killed by raid spider blaster)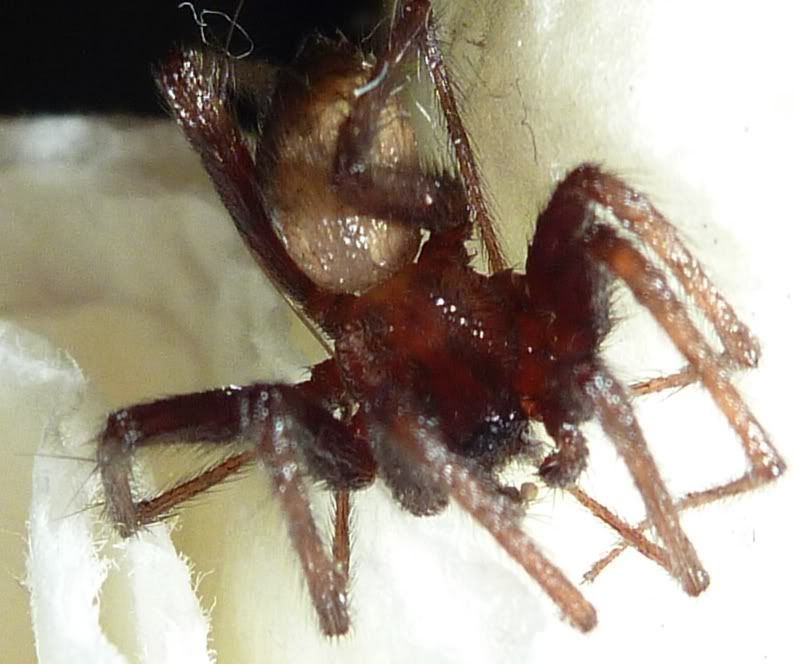 could this be a recluse..you can't really tell if there are 6 or more eyes (bit dark).. but is that a violin shape?
also how do I keep them out?
I have rubber seals on all my doors
bugscreens on all windows..
I spay raid spider blaster
home defense max
and still 1 or two of these buggers a week...I hate it