Joined

Feb 25, 2005
Messages

1,386
I think perhaps the best way to help people learn to sex would be just to show photos of each gender. I will get the ball rolling. This is a female B. smithi.
molt: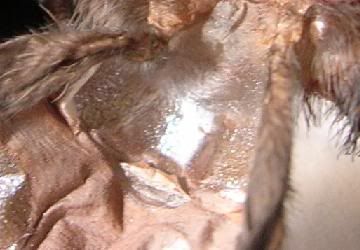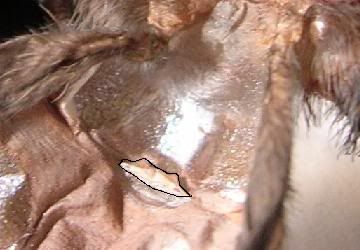 Note the flap on the molt. Its the give-away for females. Absense of some sort of flap indicates a male, but remember to look closely! Some are tricky.
ventrally: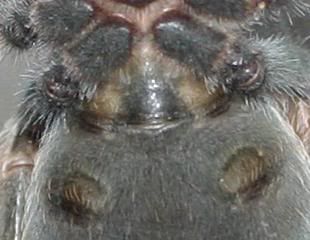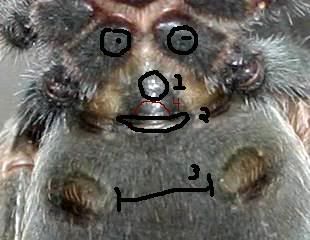 1. Males, especially more mature males may have a patch of somewhat thick hairs here.
2. More of a lip (this is where males deposit sperm). Males sometimes appear to have a "hole".
3.
In comparison
, females have a farther distance between the second book lungs.
4. Males sometimes appear to have a "half circle" patch. It is absent here. Sorry, its asymetrical.
The other two things have no significance, i just couldnt help myself :8o
Last edited: