Joined

Sep 3, 2010
Messages

97
But not a normal spot. It doesn't look like the bald spot Ts get when they flick hairs, it kinda looks like a scab really. I was taking pictures to see if anyone could give me a guess at her sex when I noticed it. So, what's with the spot, is she a she, and a bonus question, is she in premolt? I really don't know what color a rosehair is supposed to be when NOT in premolt, so I don't have much to go by.
"Bald" spot on bottom and ventral sexing shots (G. rosea) :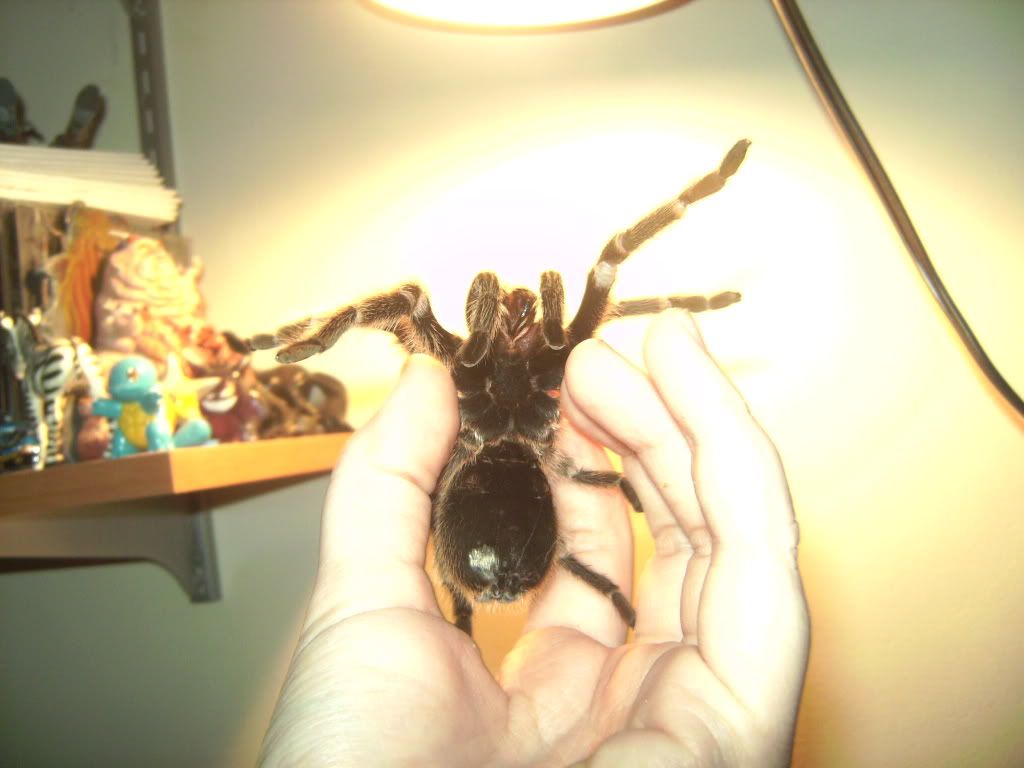 Odd scab like something on her rump. Is this what the hairs look like when they grow back or something?