It has bin a while sins my last visit, but just 3 pages here
Well, here are some old pictures from my collection:
1.0 Phoneutria sp.
Dont know which spicies, olthough he is dead if anyone has a idea, I would love to hear it.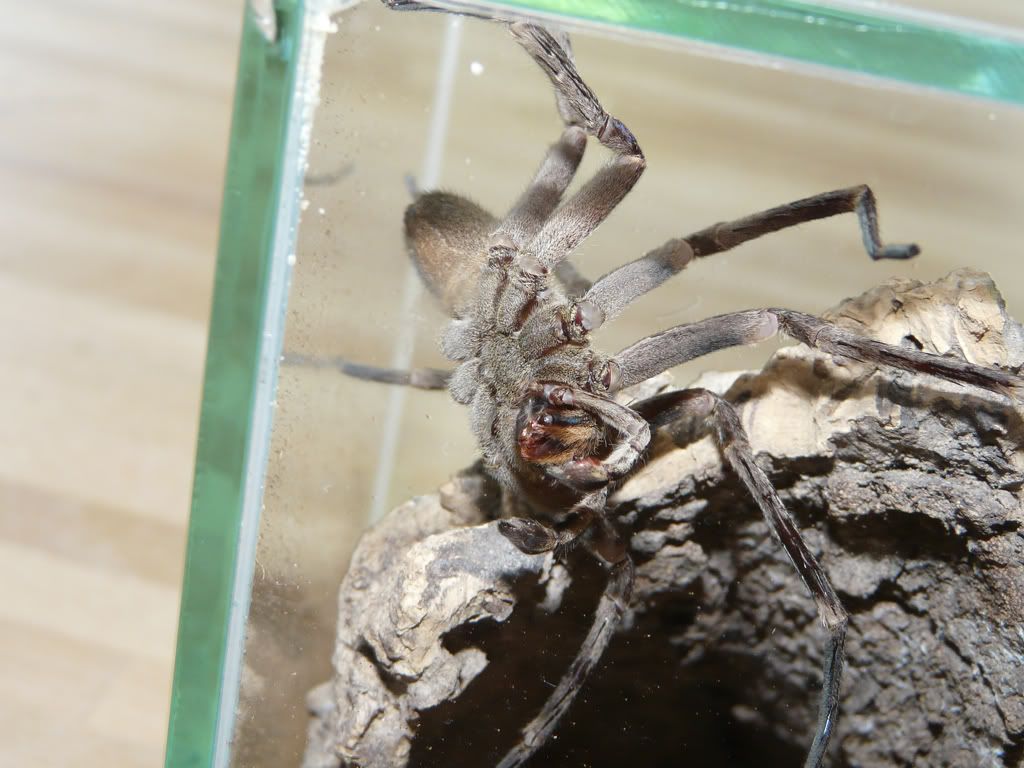 Phoneutria pertyi:
0.1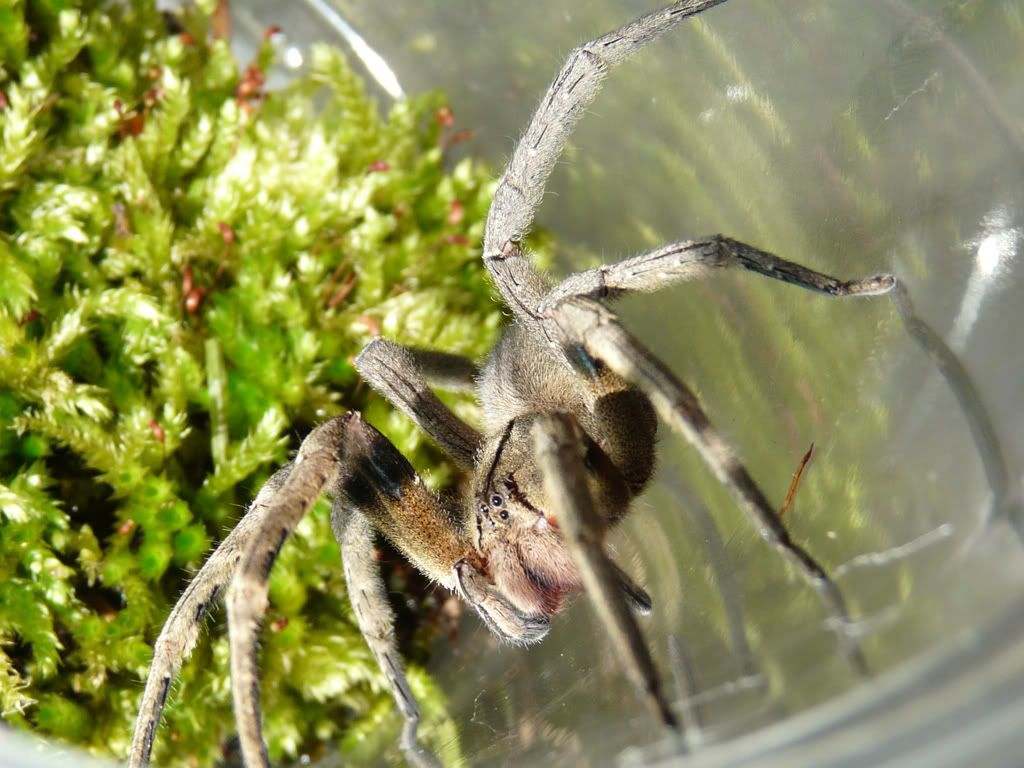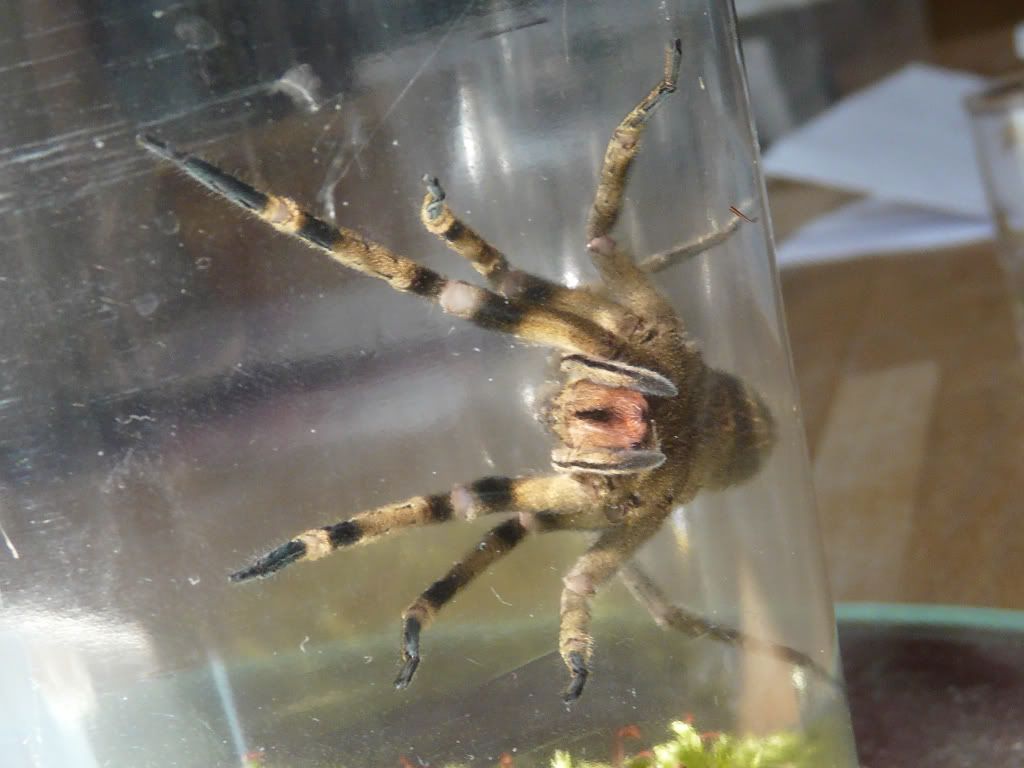 She is about 3,5 inch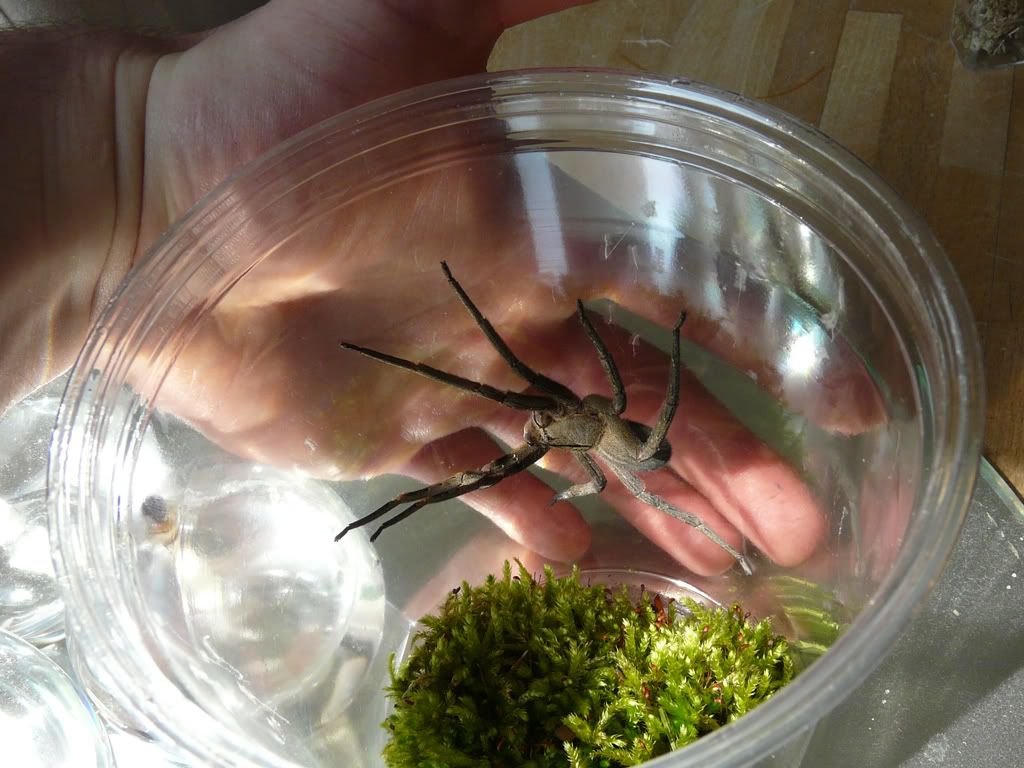 0.0.1
Viridasius sp:
0.1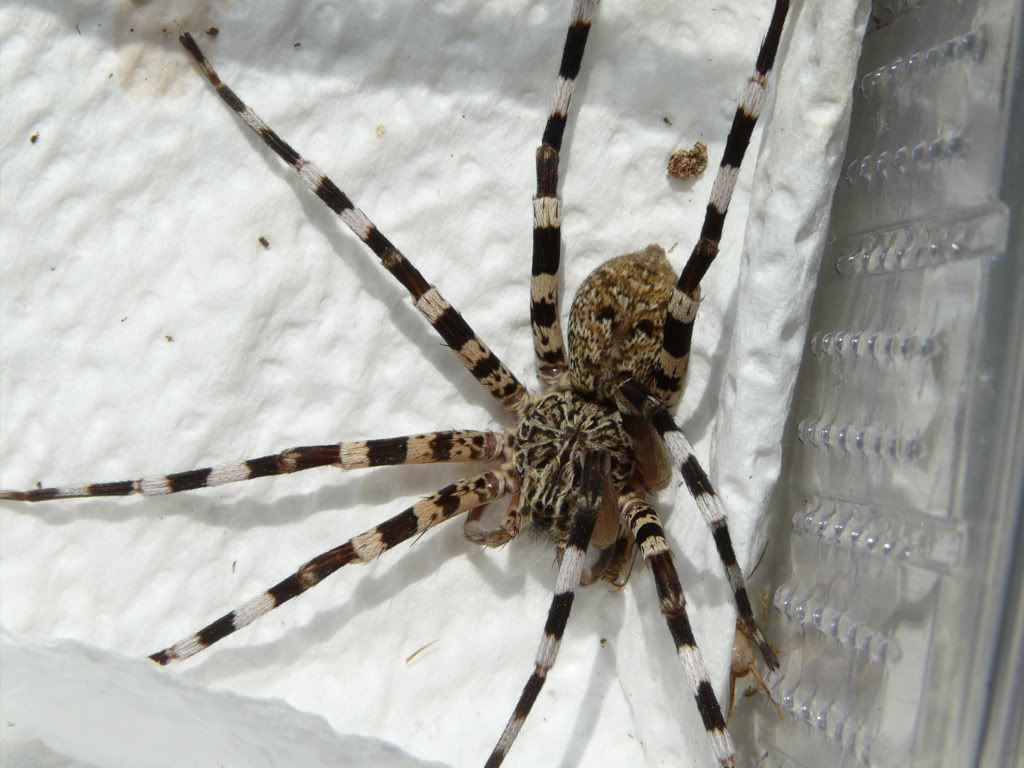 1.0
This mister didnt want to co-opperate for the photoshoot... he went everywhere, my arms, the chair, under the table :evil: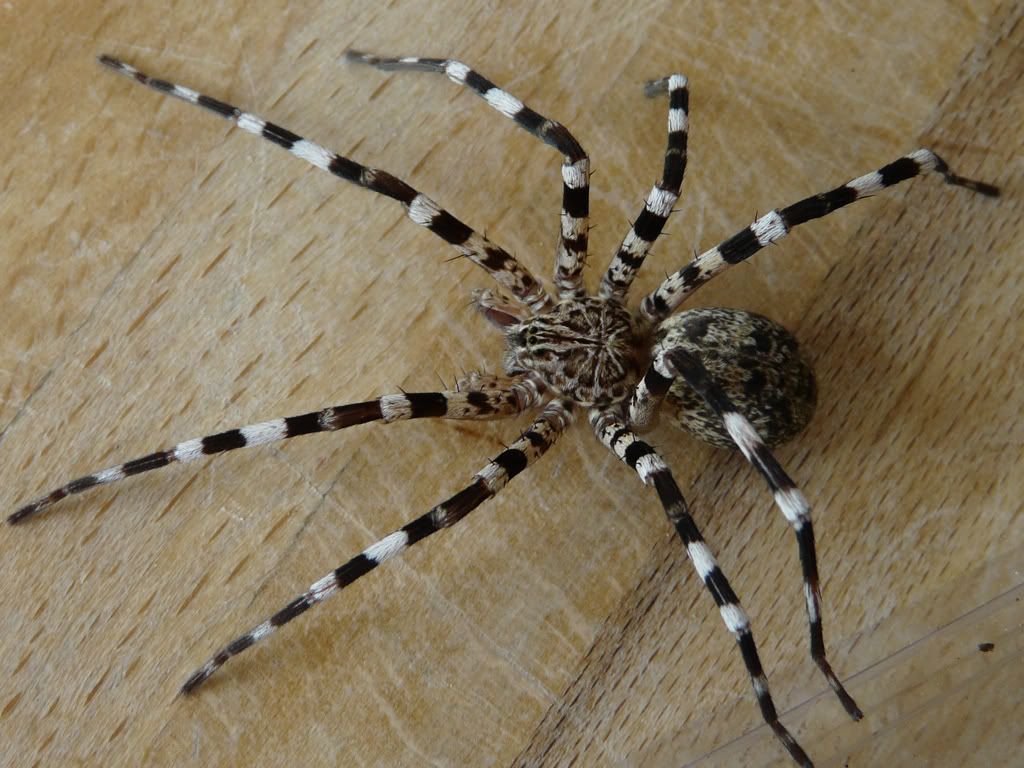 Here he sit's on the kitchen table, being just a little cranky
These shot are taken after a fair where I got them so I dont keep them in jars like this.