Some pictures I snapped this past week from my trip to north mississippi. I don't really know the scientific names for most of these little guys, some I don't even know common names for. This was my first attempt at spider photography with any kind of camera that was actually decent.
This spider here just looked cool as it seems to have a skull design on its abdomen(leg span is about a cm)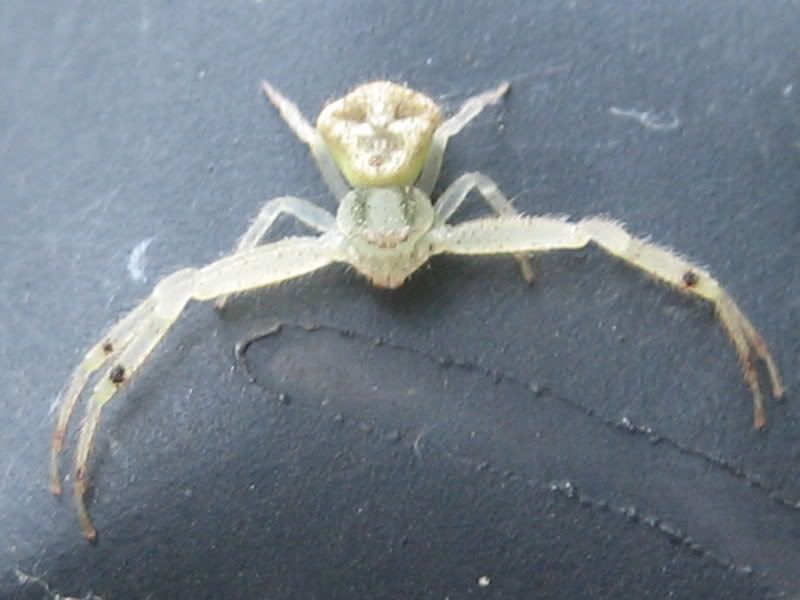 This next series of photos is of a small jumping spider that attacked a carpenter ant (or whatever those big black ants are called). The jumping spider was sitting on the top of a fence post; the ant ran up the post and got tagged, he then fell down to the crossbar of the fence and acted like he was in some serious pain, twitching etc. Then the jumper meandered down and proceeded to have some lunch.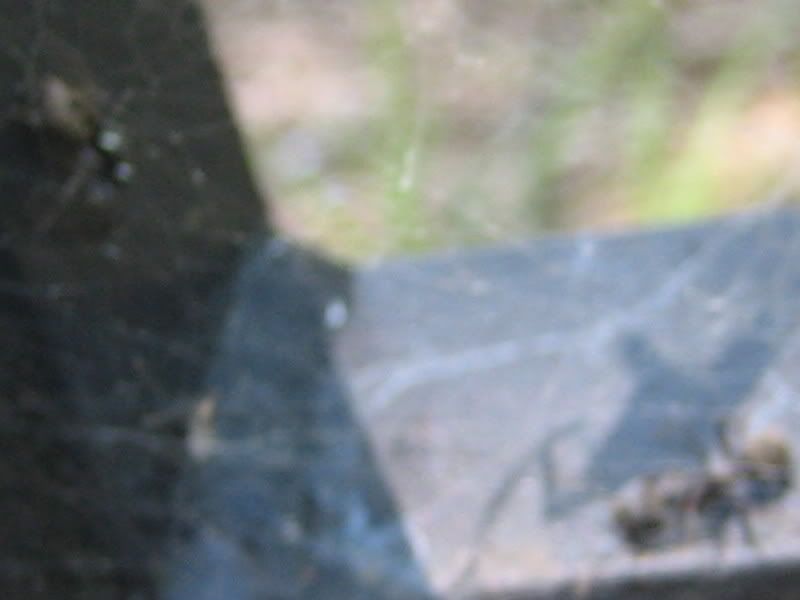 coming down to take a look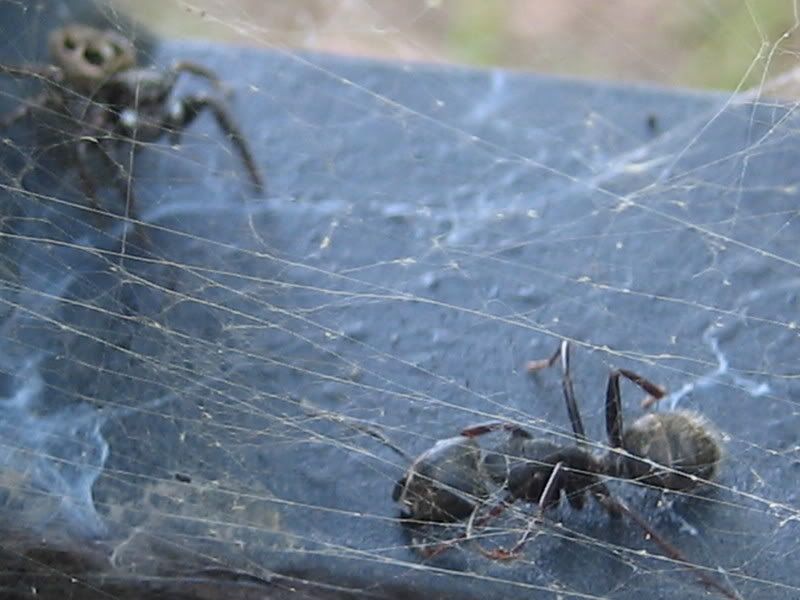 little bit closer
I feel proud of this shot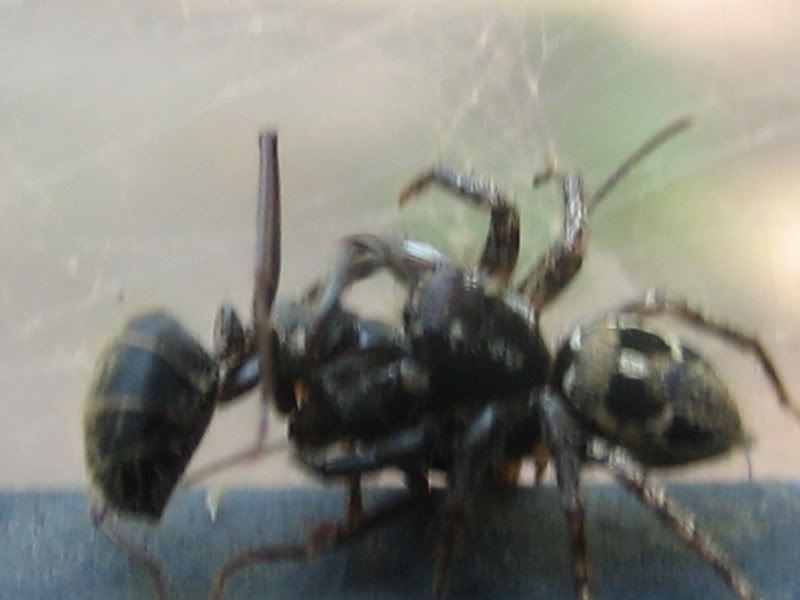 tried to get a better picture of the little guys back, he was pretty small though so it was quite difficult.
The next series is a good size Jumping spider of some variety, he was maybe 1.5cm long body length not counting legs.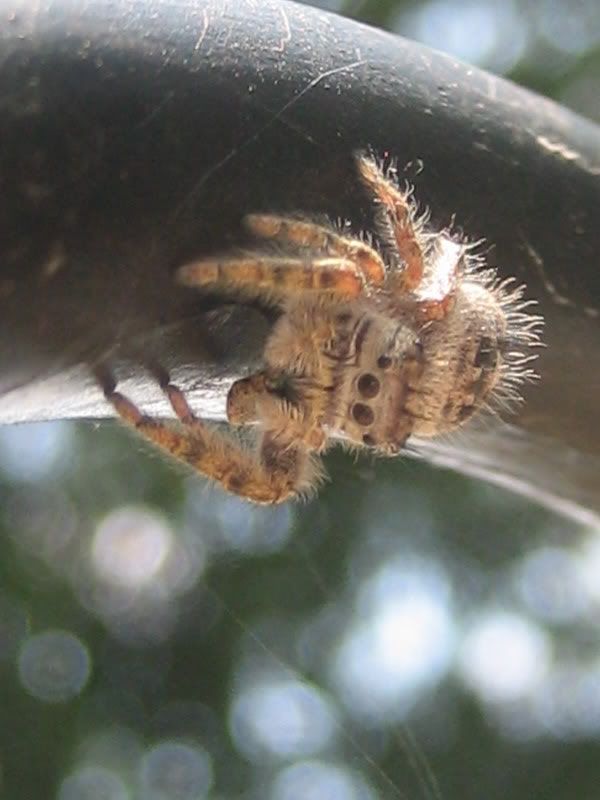 He attacked a small ant lion looking creature that seemed to mimic a piece of moss or lichen.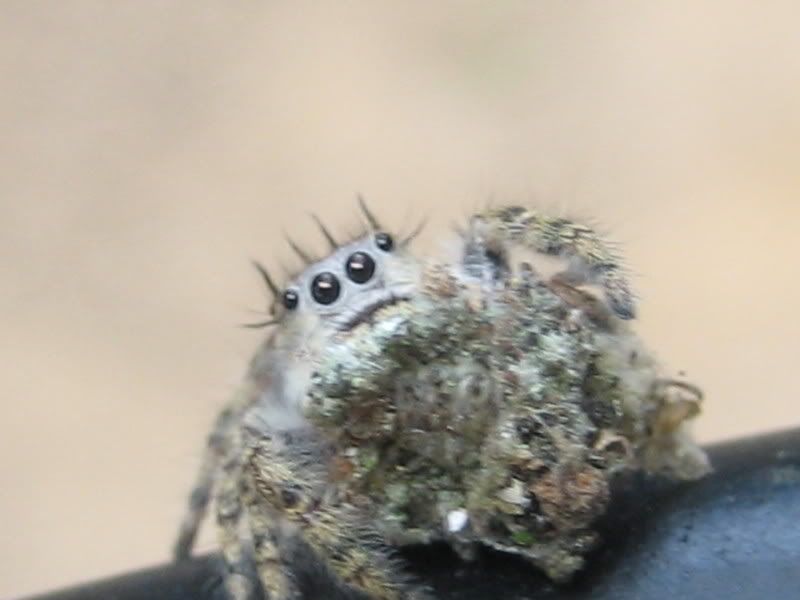 This next spider had about a 2 cm leg spread, and I have never really seen anything like him before. Very odd little guy.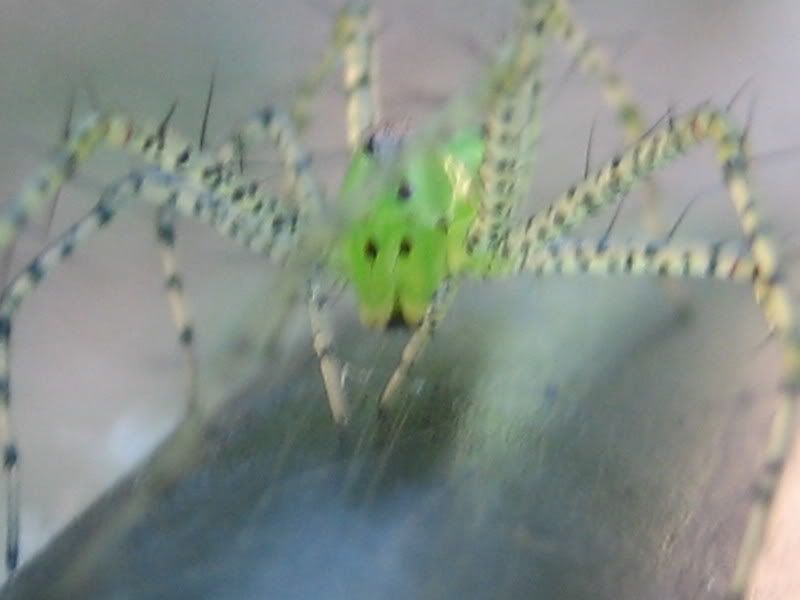 This next spider was tiny maybe 4 mm leg span, he seemed to be a jumper of some variety.
And last but certainly not least, the only spider I killed, only out of shock that it was on my bare leg. Normally I would just photo or capture, but I was standing in a creepy little cemetery looking for missing headstones when I looked down and saw her on me, needless to say I reacted instinctively.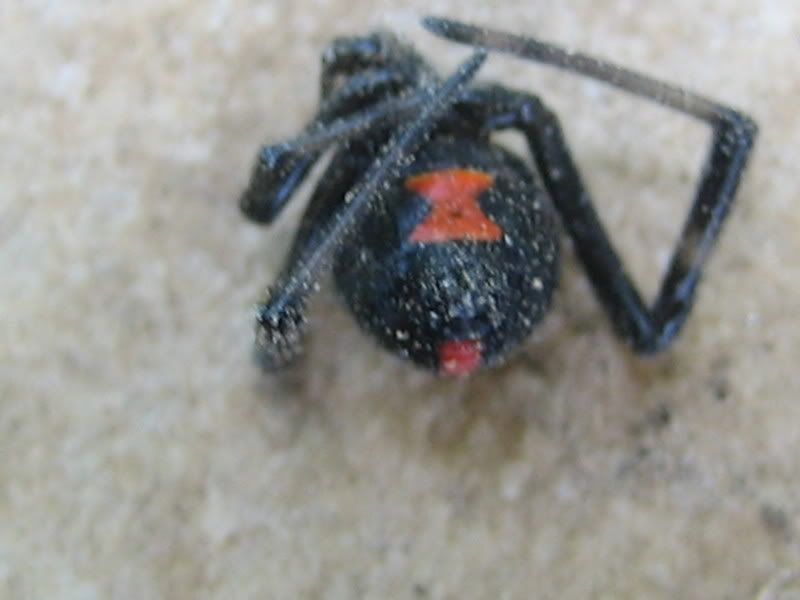 Last edited: