Joined

Dec 8, 2005
Messages

901
I visited this local park that is a spider paradise. You can wander in a brushy area the size of your living room and find a zillion bugs and spiders.
P. clarus female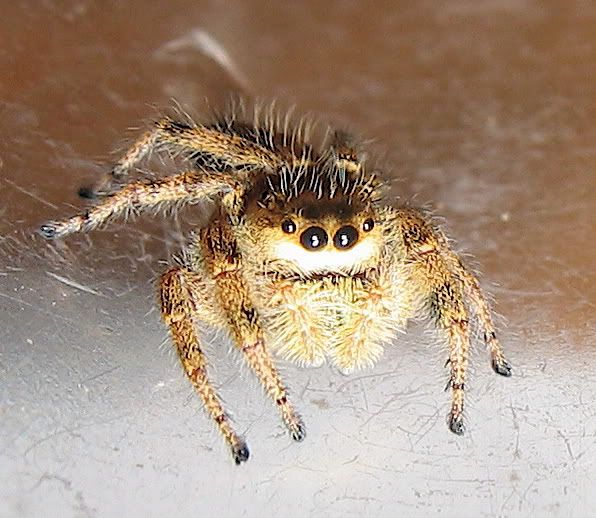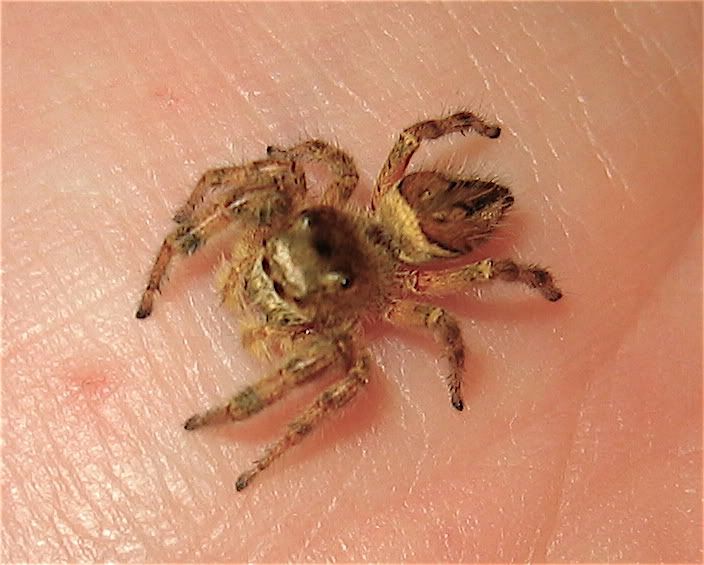 P. clarus male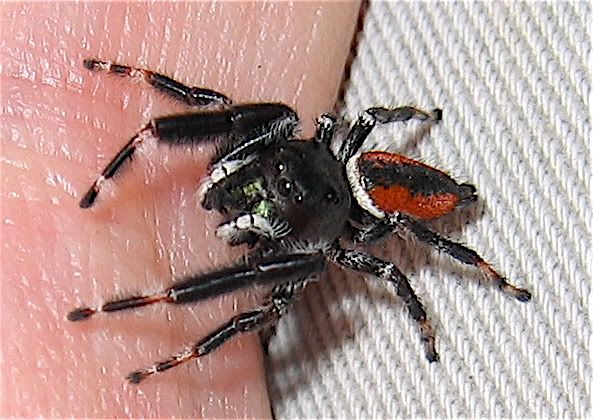 Argiope aurantia (every one I've seen to date have been juvenile, but this girl must have had her web in the perfect spot)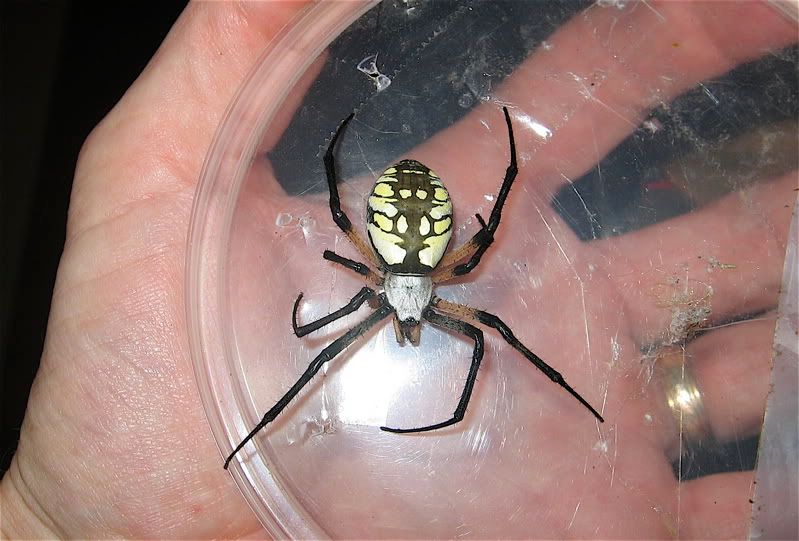 Green Lynx male
Also seen were P. audux and many smaller orb weavers hiding in the leaves. I assume these were eaiting for nightfall to weave their web.