Joined

Mar 9, 2007
Messages

401
This behaviour has me a bit puzzled. This is
Urodacus armatus
, a common inland species of burrowing scorpion. I have this scorpion in a setup in my shed. It has constructed a burrow, but for some reason chooses to come and sit outside during the day and stilt, probably due to the higher temps inside the shed. The fluro lights dont bother them, although scorpions shun sunlight. Stilting is a thermoregulatory behaviour where the scorpion raises its body off the ground, supposedly to allow air circulation around the body to improve convective cooling. When they are really feeling heat/humidity they will raise the body until it points vertically. The odd thing is that water loss studies I have conducted indicate this scorpion loses water to the atmosphere to such an extent that if it were to remain exposed to this atmosphere continuously it would be dead in about 1 week (This is an open system - no lid) . Clearly it must be gaining enough water from prey items or taking water osmotically from the soil to make up for the losses. The scorpion looks and behaves in a healthy fashion.
Nikon D50, Kiron 105mm f2.8, Metz 45CT4 1/250th at about f16
Cercophonius squama
from the Snowy Mountains near Cooma, quite an attractive scorpion.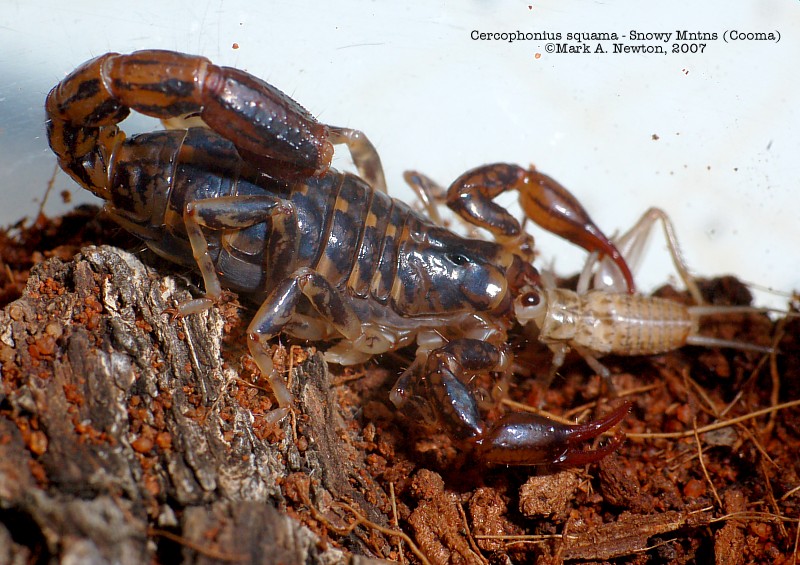 Eat and run.....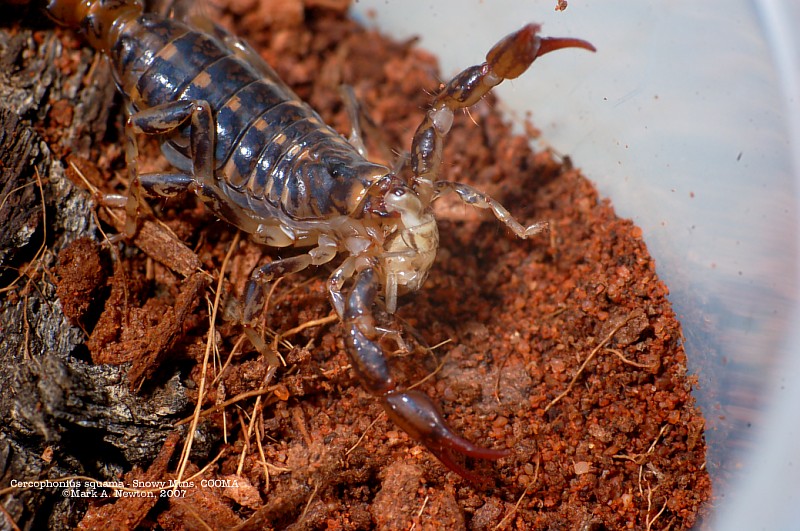 Captive born
U elongatus
going for a stroll....now 5 years old and has mated...ungues crossed...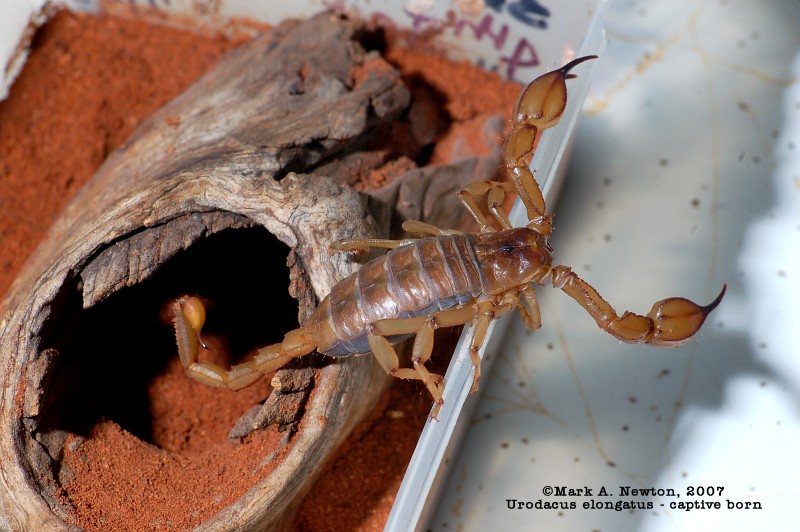 closeup from inside its favourite hollow log.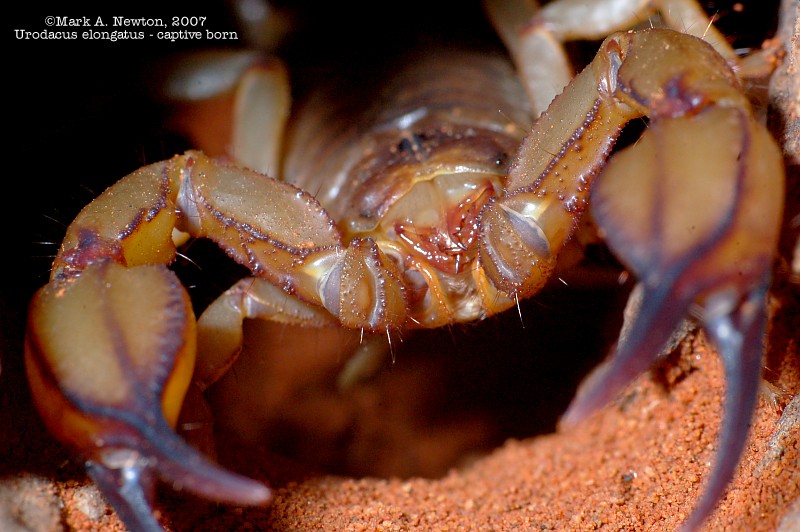 Lychas marmoreus
from the Adelaide Hills, still coming out at night, especially with a little rain about, they love deep leaf litter around the base of gum trees.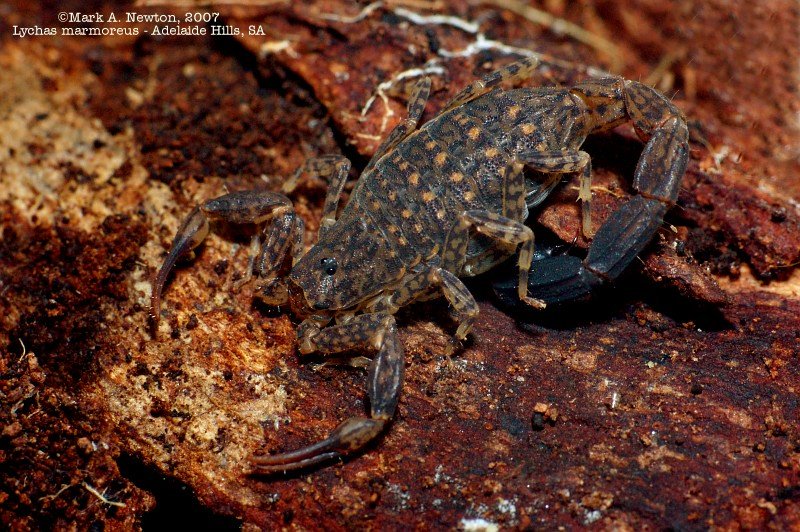 Urodacus manicatus
from the Adelaide Hills. Note the dull looking posterior prosoma and mesosoma. Looking closely under the scope it looks like the surface is densely granulate with small granules, similar to sand paper. This traps a lot of dust etc and also due to being rough cuts down the light reflectance making it look dull. Shiny areas are smooth and without granules. Note the very short fingers similar to
U armatus
.