Joined

Oct 20, 2006
Messages

279
Anyone have one of these? I have one that was sold to me as a wild caught solomon island ground boa, which I now know is not the case. We wanted the big fat ground snake, but we got the skinny little thing that hides in her fake plant all day. At least I had her sexed and they said it was female, we know that much!
Here she is: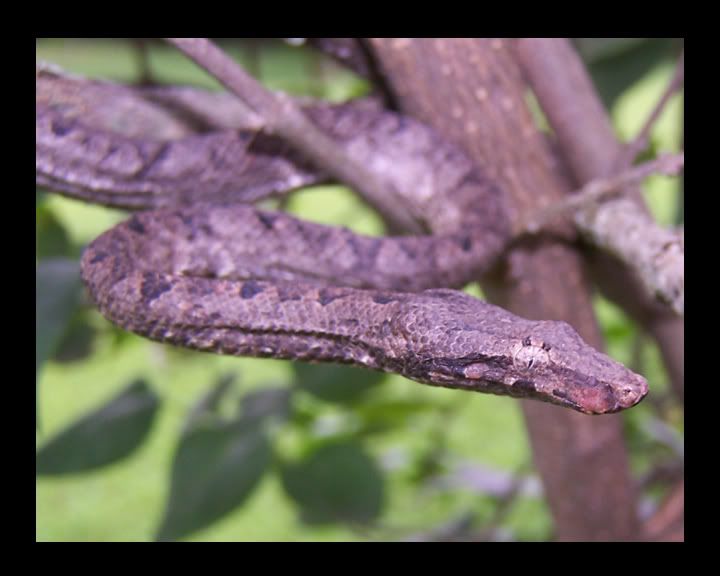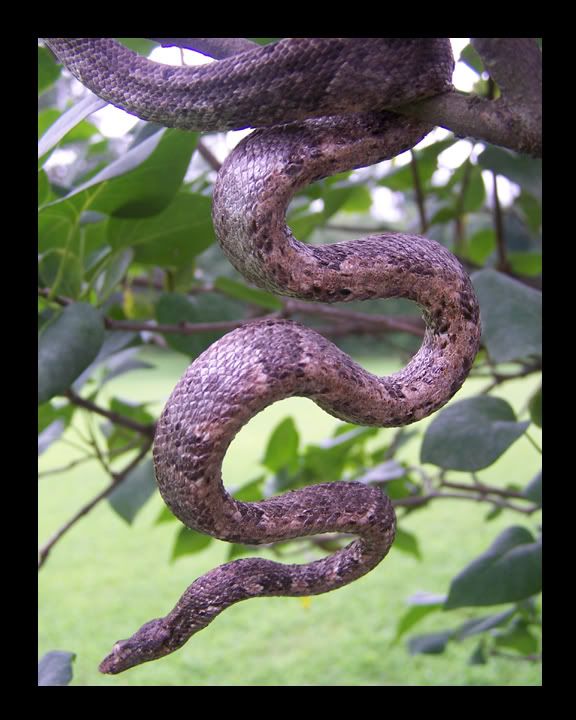 I was just wondering about other people's experiences and opinions on care, conditions, feeding, etc. And also size... how long do these generally get? There doesnt seem to be too much information out there on them. She doesnt seem to have grown in the two years I've had her. But we also don't feed her too often, she only eats treefrogs. We tried every method we could think of, and I mean everything, for the first 8 months we had her, until I threw in a spring peeper I had caught. This summer I'll work on switching her over but for now, she's picky.
I'm happy we got her though, she's a fascinating snake, she'll wrap around your wrist and stay there for hours, or tie herself in knots, and her face is just precious. She also gets lighter/darker depending on her mood or the time of day or temp, not entirely sure.
I would love to hear from anyone who has had/currently has one of these