Joined

Oct 20, 2006
Messages

279
I'm back home from college for a week so today I cleaned all the snake cages (sadly I have to leave them home, depending on where I end up living I can maybe take a few with me next year). My dad loves them and takes care of them, but he doesn't do much with the cages other than giving them fresh water. But I looove cleaning the cages
One question: when you clean out your snake cages, do you put everything back where it was, or do you think they would appreciate some variety? Sometimes I change things around, sometimes I don't. Just wondering what other people do.
Here is Checkers, my eastern milk snake.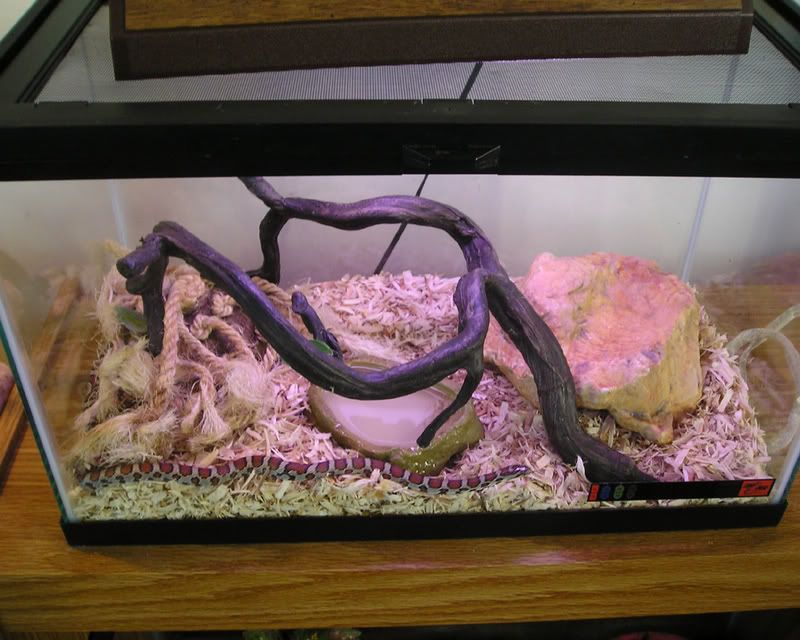 This is Napoleon, the baby eastern milk snake.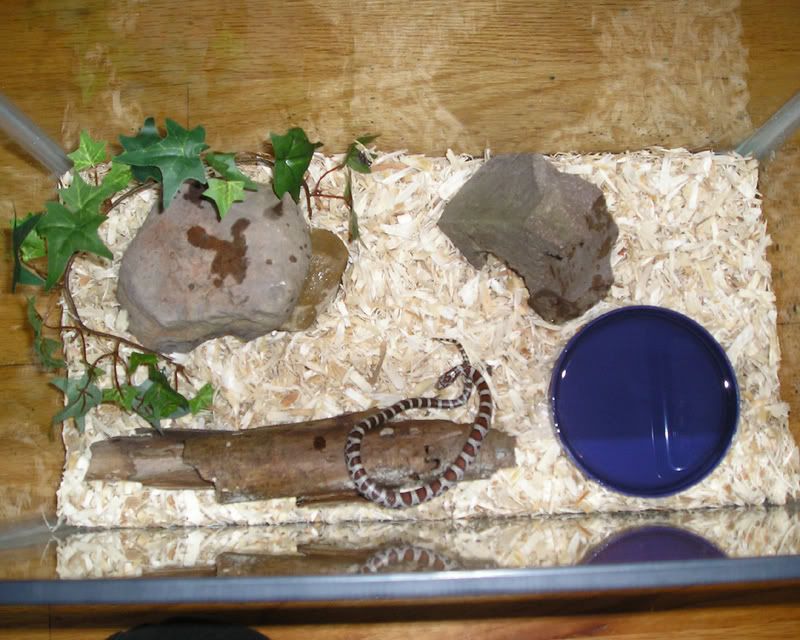 Mystique the solomon island tree boa in her roomy tank, reaching for the top, hehe.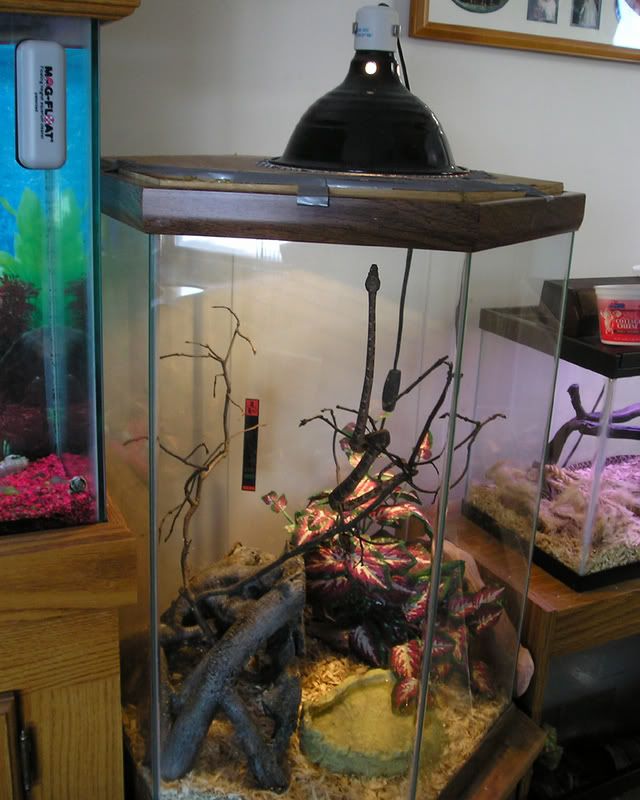 Tiger, my fat little kenyan sand boa. Promptly after I took this picture, he burrowed down into the shavings. He's my "pet cage" since I never see him unless I dig him out :?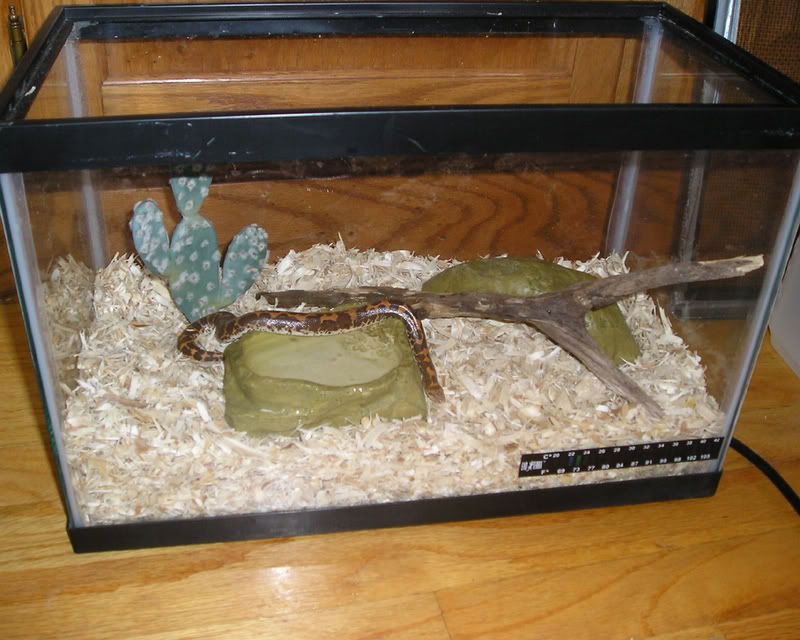 And finally Monty the pink snow corn snake.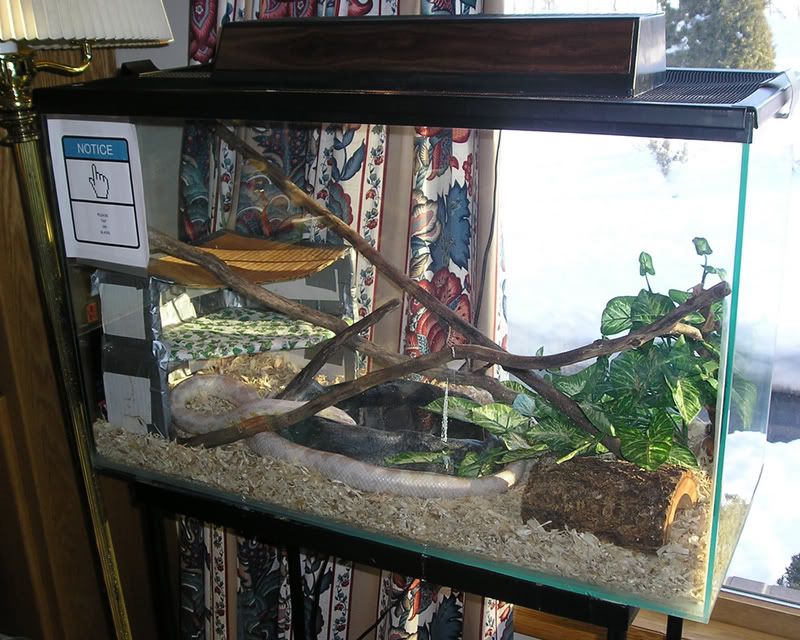 He's getting huge, I want to move him into my ball python's 40gallon breeder tank and move her into something bigger, but I don't want to spend over $100 on a huge tank. Any ideas on how to make a really big snake tank fairly cheaply? (the ball python is staying with my boyfriend for the school year, get to visit in a few days
).
And feel free to post pics of your enclosures, I love getting ideas.