Joined

Jun 29, 2007
Messages

822
Today was T day, and house keeping was the order of the day.
I had to re-house three speed demons and with much hassle, I did it.
The first female A diversipes went with no problem.
The same could not be said bout her two brothers. Brother number one ran up my are and settled in my arm pit. He was re-cupped and re-housed. Brother number two ran out of the hobby cube, jumped onto the floor, across the room and into one of my shoes. He was cupped and then we spent ten minuets playing tag.
OK big boy, lets see what you got!!!
I dare you, stick your finger in here.
Oh Oh he has tongs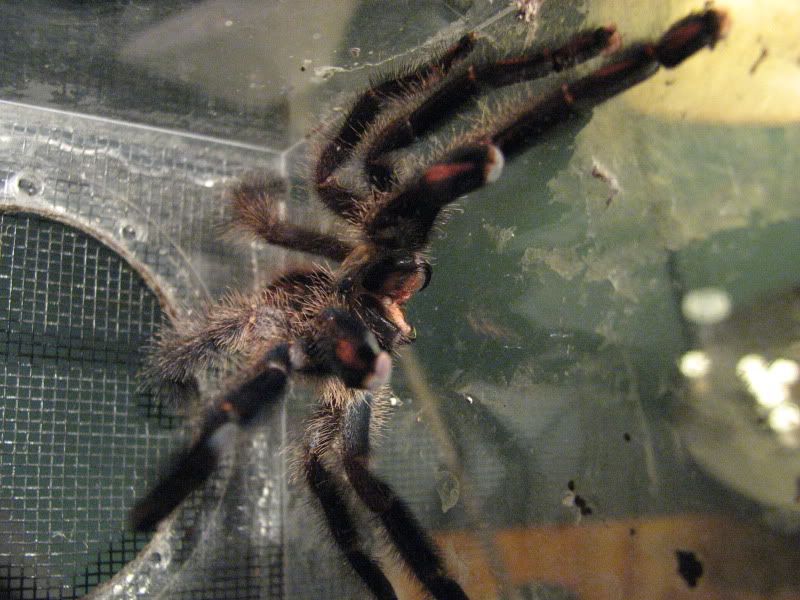 Man am I good lookin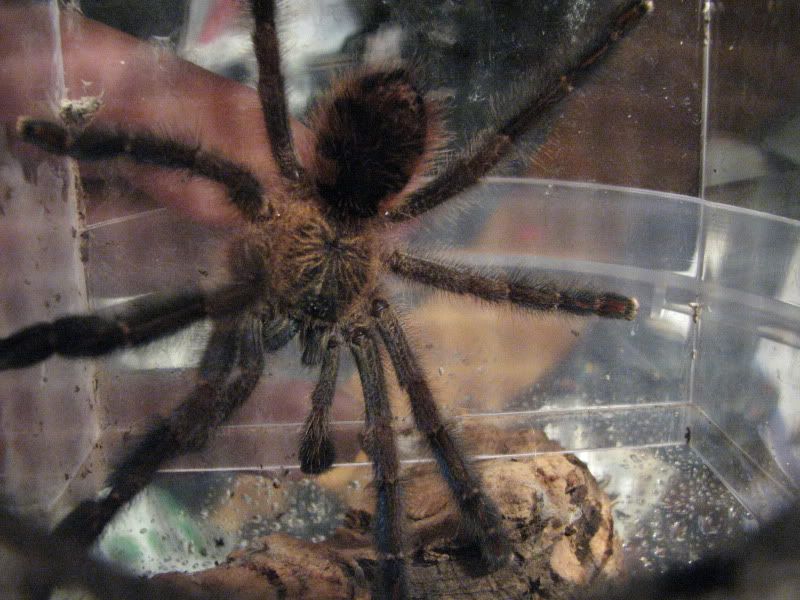 How'd this happen???
And only two short years ago he looked like this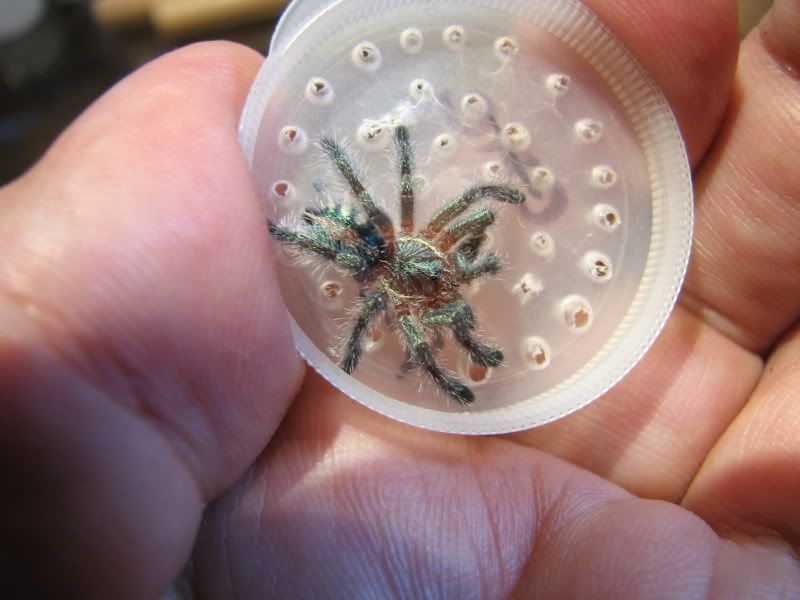 Enjoy-
PIG-