Joined

Jul 18, 2010
Messages

241
Hi everyone, this will be my picture thread, I have been wanting to get better at taking pictures of my Tarantulas, and like to show them off too.
Hope you all enjoy them. I am sorry I don't have a really good camera, but I did what I could with what I have. None of my Pokies or Psalmopoeus wanted to be photographed it seems. My fiance names all my T's, so credit to her on that. Once again hope you enjoy.
Chromatopelma cyaneopubescens
-
Suki
Look at her with her little butt up in the air. Cute, but very skittish and fast.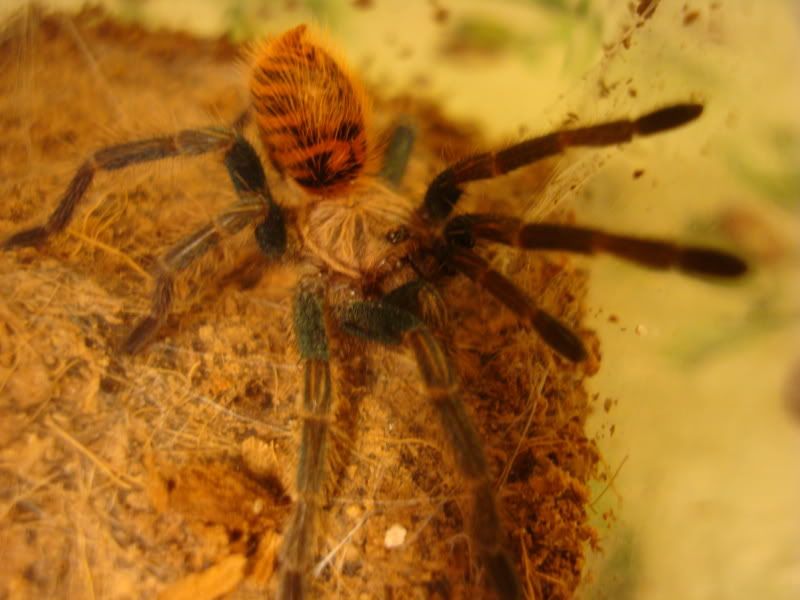 Brachypelma smithi
-
Azula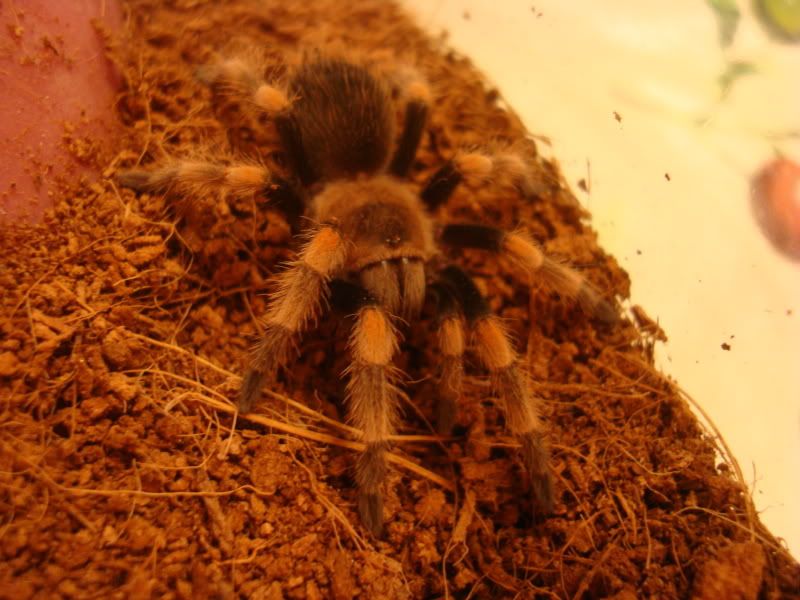 Poecilotheria ornata
-
Anri
Pelinobius muticus
-
Foofoocuddlypoops
Pamphobeteus platyomma
Female -
Mae
She is the most defensive of all my Tarantulas, also has the greatest feeding response.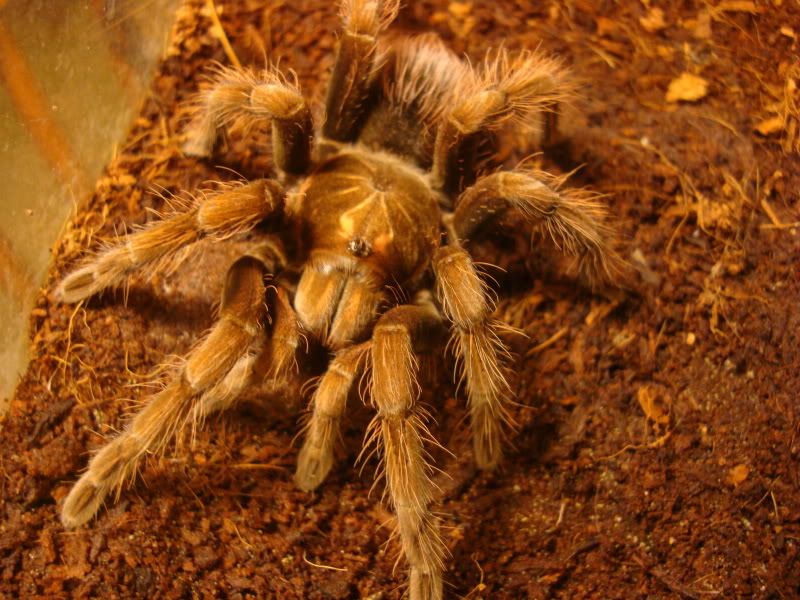 Brachypelma vagans
Female -
Fizzgig
She really needs to molt. I have been waiting almost a year. NOTE: Are those mites on her carapace in the second photo?
Brachypelma vagans
-
Ty Lee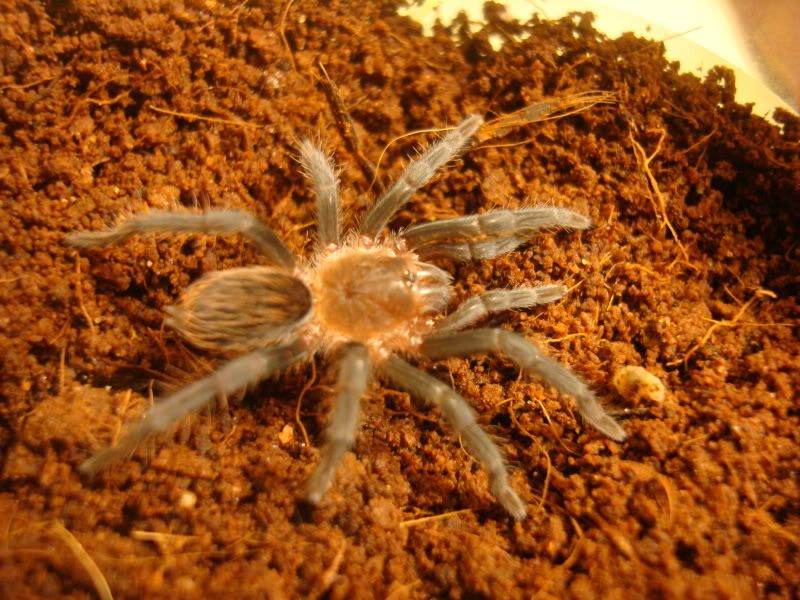 Eupalaestrus campestratus
-
Tabitha
Ephebopus cyanognathus
-
Katara
This is my favorite of all my T's don't ask me why as I could not tell you, but I guess just because she is so funny all the time with the way she acts.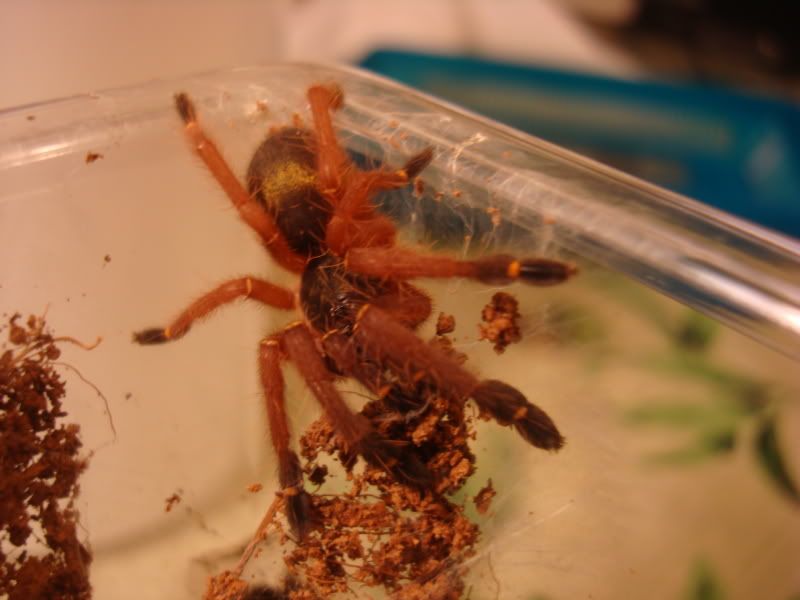 Nhandu coloratovillosus
-
Kida Masaomi
Nhandu coloratovillosus
-
Toph
Poecilotheria miranda
-
Celty
Poecilotheria metallica
-
Shizuo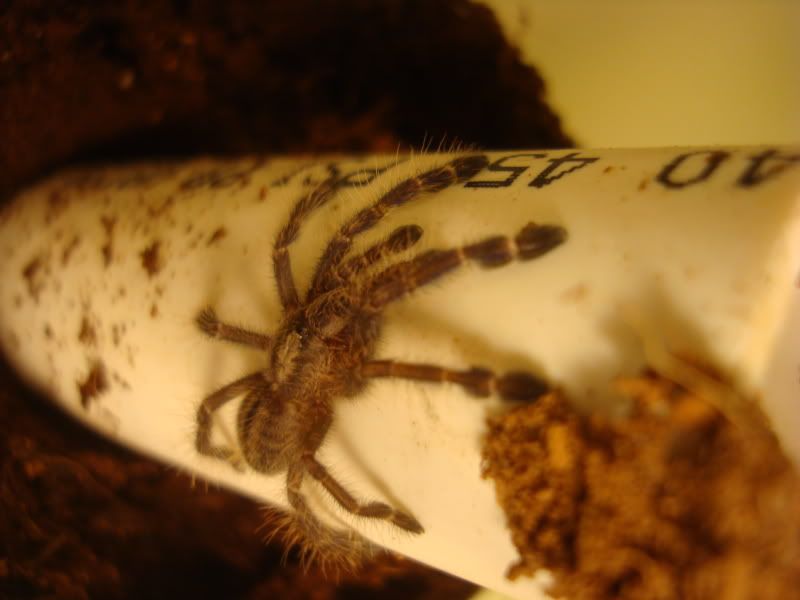 Poecilotheria subfusca highland
-
Izaya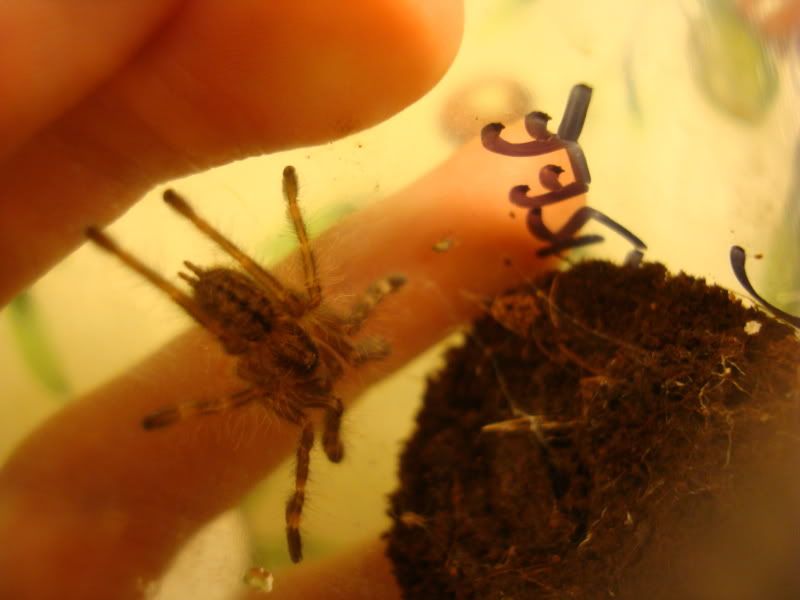 Brachypelma boehmei
-
Zuko
Poecilotheria rufilata
-
Pandora