Joined

Jun 10, 2006
Messages

140
so i have noticed im the only one here who keeps their S. maurus slightly humid.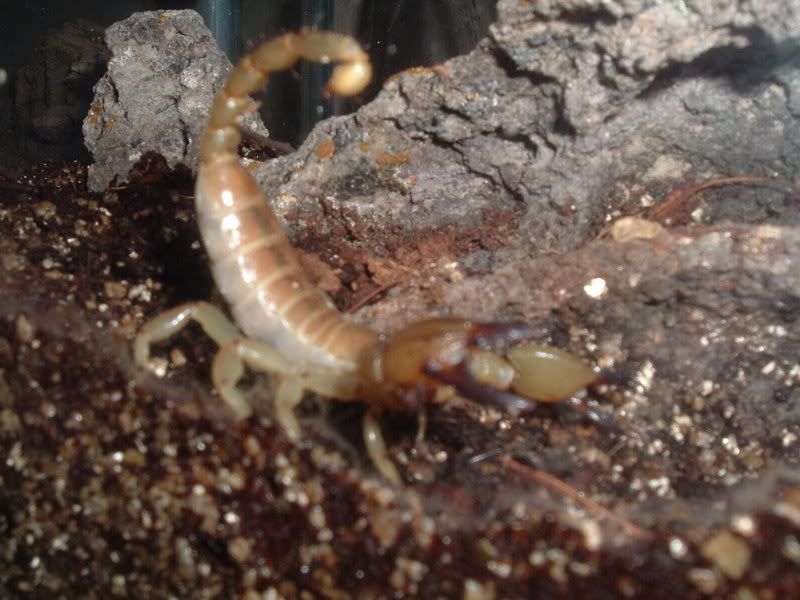 and its been fine now for a year, and when i bought it, it was already a year old give or take. the reason i bring this up is because people say they only live about a year in captivity, accourding to multiple caresheets and collectors, so i was thinking maybe this "desert" species really doesnt like it quite as arid as we believe. i mist it daily, it has a water source, and i pour some water into the false bottom every couple months or so, so its not damp in its 5 gal, just a little moist with some noticable condensation in the dirt. i use a 40/60 sand-potting soild mixed with bed-a-beast, so of course it has several burrows, two under the rock and one under the skull. and it does fine, eats regularly, drinks, and burrows.
keith at chameleon counters suggested this and its worked great. thought you guys might find it interesting.