My little one is acting rather odd lately (I know, normal for a rosie
) But watnted a more knowledgable opinion. Shes gotten grumpy, and is webbing like crazy, the entire ground, her water dish, her hide, the walls of the enclosure, and even some on the lid. While checking her water, I snapped a few pictures, and was wondering if she looks darker. She webbed herself in recently, for a night, which was also a first. I wonder if she could just be getting close to a molt?
This is from weeks ago, shortly after christmas when I got her: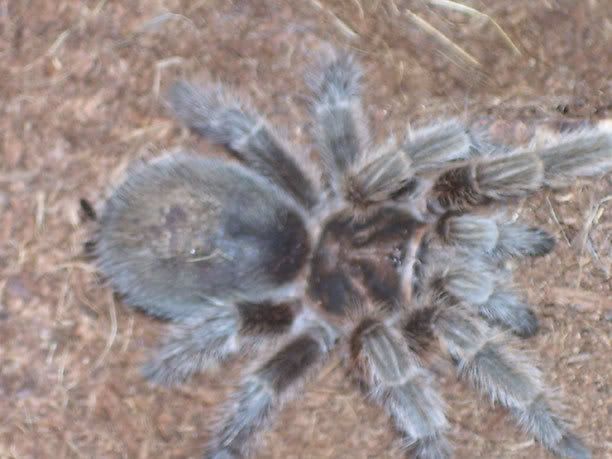 This is from today:
Watcha think?