Hoping I do this right. I apologize ahead of time if I don't. New here and all. Not that great of a photographer, but wanted to share pics of our T's with you guys anyhow. Posting in order that we got them. Kind of.
Lillith: (Chilean Rose Hair - Grammostola rosea)
Queen: (Goliath Birdeater - Theraphosa blondi)
Princess: (Chaco Mousy Brown - Acanthoscurria insubtilis)
Midnight: (Cobalt Blue - Haplopelma lividum)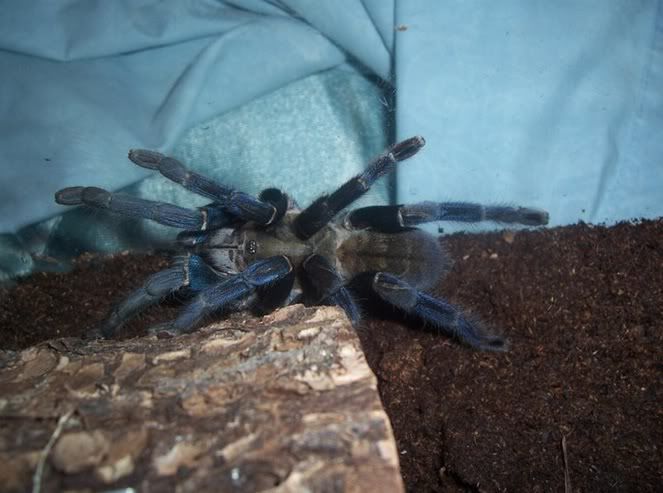 Ling-Ling: (Vietnamese Tiger - Haplopelma vonwirthi)

Jumper: (Fort Hall Baboon - Pterinochilus lugardi)
Boon: (Usambara Orange Baboon - Pterinochilus murinus)
Patches: (Brazilian Salmon Pink Birdeater - Lasiodora parahybana)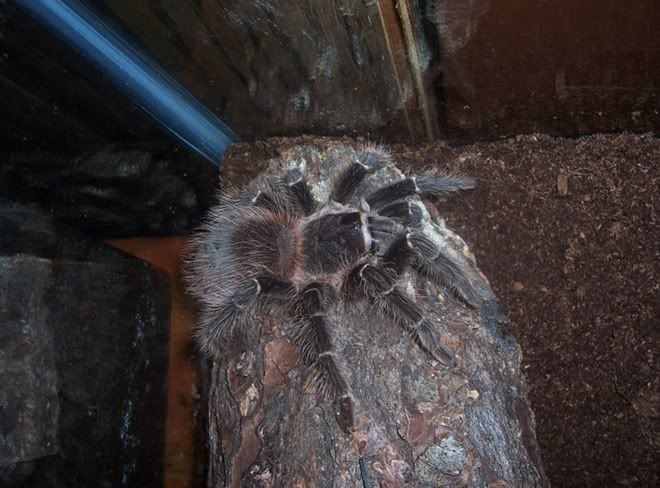 and these are our current slings....

Stripes: (Giant White Knee - Acanthoscurria geniculata)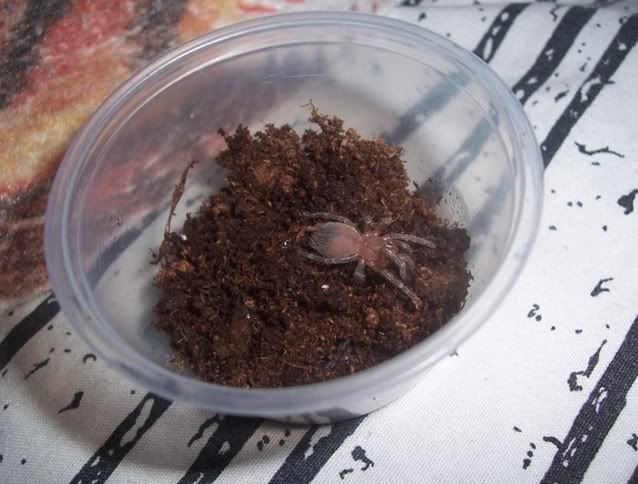 Scorch: (Mexican Red Knee - Brachypelma smithi)
Zombie: (Green Bottle Blue - Chromatopelma cyaneopubescens)

Ruh: (Costa Rican Tiger Rump - Cyclosternum fasciatum)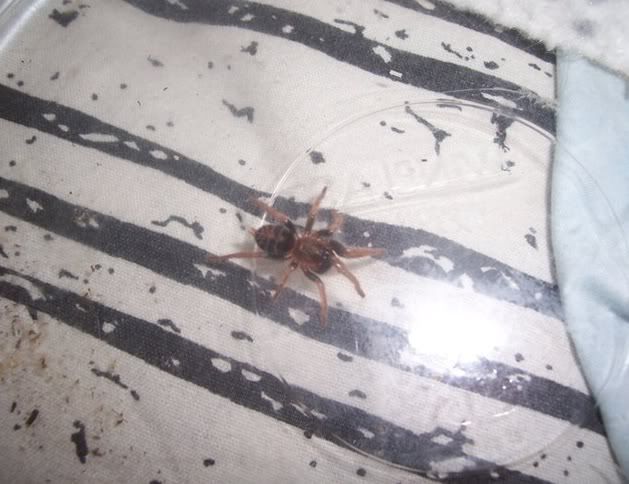 The ones we are hoping to get next are: Chaco Golden Knee, Brazilian Black and a Versicolor.