Ok so here is a picture of my current emp set up: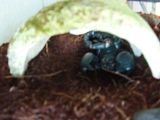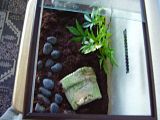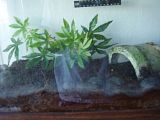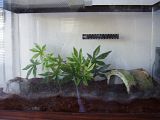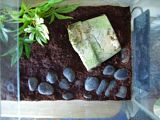 I'm going to remodel and clean her cage tomorrow because I'm getting tired of the plain old look. I might also be adding another emp to the tank as well.
I was wondering if its ok to clean the enclosure with some soap and water or do I need to go and buy a reptile/arachnid disinfectant?
Also, should I just stick with co co husks again or should I use a different type of bedding? OR mix some substartes together?
What else do you think I should add to my set up? I was thinking of some more fake plants or some actual real ones? Maybe some rocks too, just to add to the "jungle look"
What type of REAL plants are recommended by you guys to keep in an enclosure?
sorry for all the questions in this post but I dont want to make multiple posts
all your help is appreciated