Joined

Jan 20, 2006
Messages

652
As far as I know, there are two standard methods of rehousing one of these feisty critters...
1. Flood them out.
2. Put the old container in the new and wait it out.
I don't want to flood him/her out because I'm hoping to salvage the molts she's got squirreled away down there, so I placed the old container (a small jar) into the new container (a 2.5gal tank) to let her come out on her own. I've set the new tank up with a nice deep substrate and a few sticks and things to dig around. I also put a good bit of green moss on the surface for her to weave into the new burrow.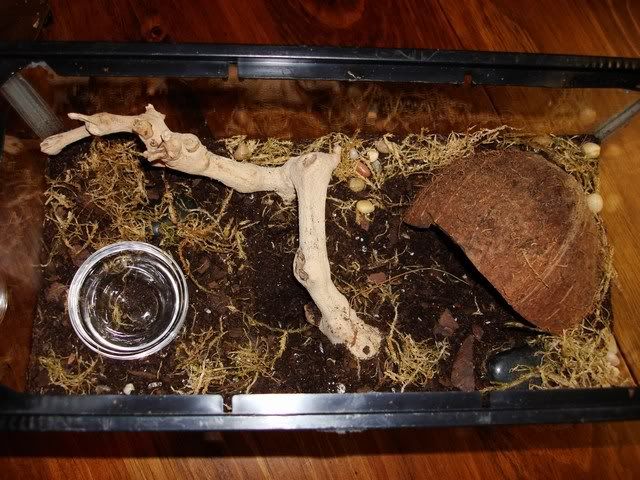 Now the problem...
Instead of moving out of the old and super-cramped burrow into the new tank, she's just expanding the top of her old burrow. She's been pulling the green moss out of the new tank and weaving it into the opening of her jar.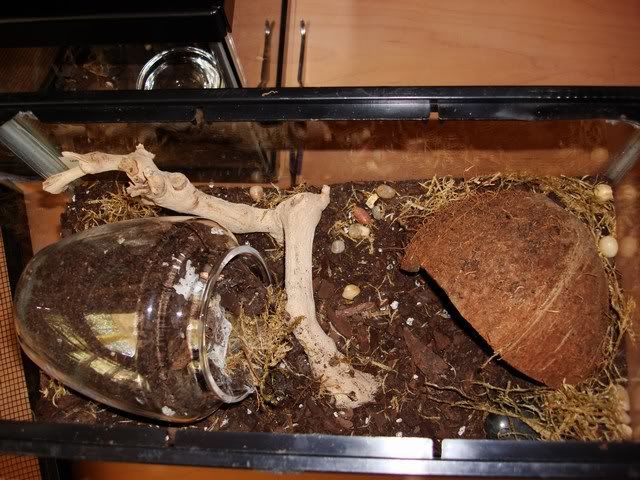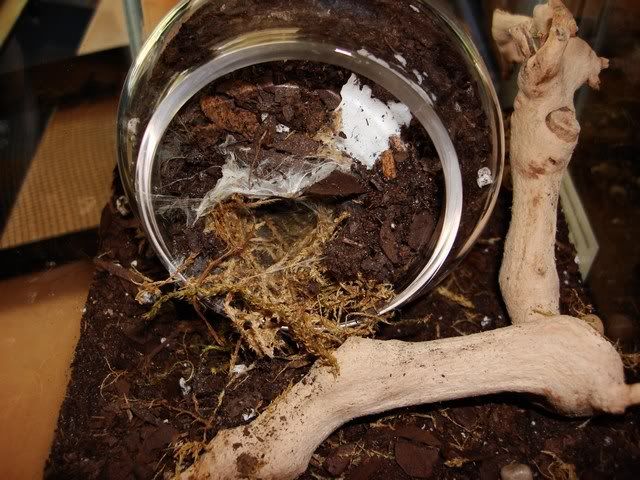 I'm happy that she's having fun with the new building materials, but how do I get her to move out without flooding or digging her out?