Joined

Aug 25, 2004
Messages

501
Not sure how many moray fans there are out there but I've already posted these on most of the fish boards, thought I'd share here too. I've taken a break from bugs over the past year or two and have really gotten into rare morays. I imported two of these guys myself and as far as I know they're the only two in the country.
Large Enchelycore anatina -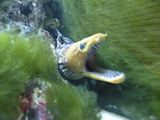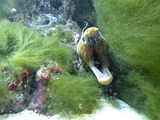 Video -
Smaller one with Dragon Moray (E. pardalis)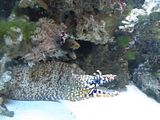 Lastly, a video of my Y Bar Moray, Gymnnothorax ypsilon... this is a super rare deep water species. He's doing quite well in captivity.